February 1, 2016 / Volume 05
THE JOE SHOW
Custom Knit Dress Socks and More
PODCAST:
Discussing Wearables' New Look
CONTEST:
Win Two Days With Embroidery Expert Joyce Jagger
ADVERTISEMENT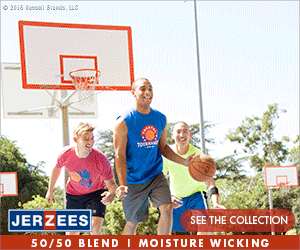 TREND:
Don't Shy From Lilac Gray This Spring
NEWS BRIEFS:
Visual Impressions Expands
EQUIPMENT:
Epson Releases New Printers, Software Update
HOW TO:

Train Top Customer Service Reps


Join The Conversation
Catch up with Wearables staffers on social media to see our behind-the-scenes antics, get the latest news and trends, and be wowed by some impressive decorated apparel. Follow us, and let us know what's on your mind.

Instagram
@wearablesmag So, #CES2016 is long over, but I still have a bunch of press kits on custom USBs cluttering my desk. Can't decide which I like best. The bacon slice, Olaf or the Casio watch-shaped one.
Pinterest
Custom embroidered pillowcases for a fun couple, submitted by Strikke Knits.