How To: Win The Attention Of Today's Buyers
Getting noticed by top prospects requires more than just a creative product pitch – it takes personality and pizzazz. That was the message Don Sanders, owner of Don Sanders Marketing (asi/318050), conveyed to attendees of  "Grow Your Customer Base: Prospecting and Retention Strategies" at The ASI Show Dallas. During that education session, Sanders emphasized the importance of building a personal brand that's engaging and even unexpected. "I have a bomb shelter outside of my house and I'll send prospects photos of it in e-mails," says Sanders. "They want to know what that is. Then I know I've got them and I can sell them."

Sanders acknowledged his taste in real estate is unusual, as is his Mohawk-wearing, loud shoe style. Still, he believes there are a few simple things all distributors can do to stand out from their competition and earn a closer look from customers. First, he says, ditch the paper business card and go for something unique like a screen cleaner, calling coin or post-it note. Second, highlight something about yourself that's uncommon – like a talent or hobby – and seek out customers that share your interests. And third, use a series of offbeat self-promos to soften more challenging targets. "I go after big accounts through repetitive mailings of cool products," Sanders says. "I'll send the same product four weeks in a row and people will think I'm crazy, but some will want to get to know me."

Sanders also told session attendees they can differentiate themselves by actually charging more than other distributor firms. "I never show price," he says. "If people complain about cost I'll ask them what they think a fair price is and that shocks them. I'll tell them I'll give them a better deal if they give me their credit card right then. If they don't, they're paying the catalog price."

Finally, Sanders explained his approach to networking, which includes contributing time and money to organizations to gain access to parties, events and potential clients. "I only deal with people who can buy from me," Sanders says. "If they can't, I'll excuse myself from the conversation and move on."
ADVERTISEMENT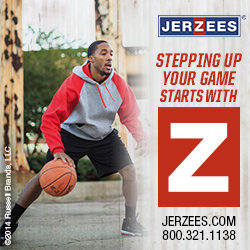 Call For Entries: Fastest-Growing Companies

Has your company been experiencing incredible growth over the past few years? We'd like to hear from you. Click here to nominate your company for Counselor's annual recognition of the Fastest-Growing Companies in the industry.

Both suppliers and distributors are eligible to enter. Questions about the Fastest-Growing Companies program? E-mail Karen Akers at kakers@asicentral.com.
Sales Challenge: Become A Powerful Presenter
Want to avoid the brochure barf and power point paralysis that cripples one-on-one presentations? Conversational interaction is the way to go, Troy Harrison revealed in "Command the Room: Become a Powerful Presenter," an education session held at The ASI Show Dallas. One-on-one presentations come to a screeching halt if you don't treat your prospect like a human being and talk to him directly. "Focus on the dialog between you and your customer," says Harrison, owner of SalesForce Solutions.

Harrison touched on three key elements of becoming an ace presenter: content, one-on-one techniques and group presentations. "And content should really be one, two and three," he says. The content of the presentation should be geared to the customer's current situation, then offering recommendations and citing the advantages of following through on those suggestions. You present the result that will help your client, and not the "product." Harrison says that while many salespeople concentrate on the client's pain points, there is lucrative opportunity to take something that the client does well and try to make it better. "Part of a powerful presentation is the courage to admit your customers are doing something right," he says.

Successful sellers use their presentations to paint a word picture that allows prospects to envision their success. These are part of what Harrison terms "achievement statements" that show the ways to attain the desired result. By envisioning that success, prospects buy in and get excited about what can be accomplished. "Make sure," says Harrison, "that the customer is mentally agreeing with you."
Hooded Softshell Jacket

The Camden (8601) offers all the style and warmth of a softshell jacket with the added benefit of a hood. Made from 96% polyester and 4% spandex, the jacket's features include an adjustable draw cord, wind/water-resistant 4-way bonded stretch fabric and pockets on the zipper and sleeve. Available in a fashionable women's companion style (8602), this jacket will prove durable and versatile. Available from Dunbrooke (asi/50930); www.dunbrooke.com.


Selling Tip: Engineering, land-planning and surveying firms will like this jacket. It allows employees to fend off the elements and still look professional while on site visits with clients.

Q: My customer needs brand-name nice watches with embellishments. I'm not familiar with that area. Who can you recommend?

A: Pedre Promotional Products (asi/76675); www.pedre.com has a nice variety of watches in brands such as Citizen, Tommy Hilfiger, Lacoste and Kenneth Cole. The women's Citizen Eco-Drive watch (GA1034-57G), for instance, features a striking black dial with eight diamonds.

Another supplier to consider is Beacon Promotions (asi/39250); www.beaconpromotions.com, which carries the Bulova brand, including the Blue Dial Stainless Steel Men's Watch (96G47). This piece features quartz movement, mineral crystal and a stainless steel case.

Finally, Castle Merchandising (asi/44315); www.castlepremium.com; carries well-known brands such as Anne Klein, Armitron, Nautica and Vince Camuto.

Selling Tip: Watches make an ideal corporate gift. Consider giving them to your top clients or best-performing salespeople to be worn with pride.

Q: Do you have a source for organic cotton T-shirts?

A: Satisfy eco-conscious clients with product 2001ORG from American Apparel (asi/35297); www.americanapparel.net/wholesaleresources. It's a unisex organic cotton jersey T-shirt available in nine colors. A form-fitting ladies' version (2102ORG) is available as well.

Also consider the Bella + Canvas organic cotton short-sleeve T-shirt (3020) from S&S Activewear (asi/84358); www.ssactivewear.com. This combed, ringspun, certified organic cotton top is sure to impress. Plus, it looks simply natural beside its ladies' companion version (6020).

Selling Tip: Environmental groups, health food stores, community-supported agriculture ventures and shops that specialize in artisanal wares will be interested in these shirts. But don't limit your options to such end-buyers. Always keep organic cotton garments in your arsenal and mention them to a variety of clients as an alternative to traditionally grown cotton. Customers who otherwise never considered the possibility might just love the idea.


BDA (asi/137616) announced that it produced the "Warm Welcome Kits" for the 2014 Super Bowl featuring a combination of Super Bowl-themed and sponsored products. The company fulfilled the order for the 84,000 seat cushions that were placed on every seat in MetLife Stadium prior to the gates opening. The kit it produced included hand warmers, ear muffs and gloves.

Bodek and Rhodes (asi/40788) announced that at the annual Vendor Appreciation Reception at the PPAI Expo in Las Vegas, its sales representative Chris O'Connor received the "Above & Beyond" Award from Safeguard (asi/316203).

BrotherInternational Corporation (asi/12600)  received the Innovation & Design Award at the 2014 Consumer Electronics Show for its product ScanNCut, which was also recently voted the #1 Most Creative Item by the Craft & Hobby Association.

Bullet (asi/42424) announced that it now provides dye-sublimation decoration, allowing distributors to offer their customers this permanent, custom design option in five-production days. The supplier has also added additional hook and lanyard options to its line. For more information, visit www.bulletline.com.

Charles River Apparel (asi/44620), in conjunction with its 'Look Good, Feel Good' advertising campaign, announced the release of the new company branding video. Produced by Jump Cut Entertainment, the video was shot in Boston. To view the video in its entirety, click here.

Delta Apparel (asi/49172) announced that its revenues in its most recent quarter fell by 6.4%. The company said that it recorded net sales of $100 million in its fiscal 2014 first quarter, ended December 28, 2013, compared to revenues of $106.8 million in the same time period a year ago.

Fruit of the Loom (asi/84257) announced that Secretary of State John Kerry hosted a ceremony where he named Fruit of the Loom a recipient of the 2013 Secretary of State's Award for Corporate Excellence (ACE). This is the first ACE award nomination and subsequent win for Fruit of the Loom, Inc. The award recognizes the company for its corporate citizen practices in Honduras. For more information on the company's commitment to corporate social responsibility and other initiatives, visit www.fotlinc.com.

GSG has revealed the May schedule for its monthly regional classes. The dates and classes are as follows: May 1, Intro To Embroidery, Oklahoma City, OK; May 2, Advanced Embroidery, Oklahoma City; May 16, Digital Preventative Maintenance, Houston; May 16, Intro To Screen Printing, Tulsa, OK. To register, email marketing@gogsg.com.

HanesBrands (asi/59528) has announced its 2013 sales rose to $4.63 billion, a year-over-year increase of 2%. In its fiscal fourth quarter, HanesBrands made even stronger gains, reporting a 12% jump in revenues, boosted by its October 2013 acquisition of Maidenform.

Hit Promotional Products (asi/61125) has announced that CJ Schmidt will become president of the company. Hit's current president, Bill Schmidt, Sr., will take the role of CEO. According to a company statement, all business will be conducted as usual following the leadership change.

Prime Line (asi/79530) named Ben Black as its 2013 regional sales manager of the year. Black is in his 12th year with the company. The honor was given at Prime Line's Master Chef event on January 13 in Las Vegas.

Roland (asi/18201) will host a VersaCamm workshop on March 27 and 28 in Irvine, CA. The price of the class is $895 for the first person from a shop and $695 for any other attendees from the same shop. For more information, click here.

SanMar (asi/84863) announced that it is introducing 76 new products ideal for spring and summer in its 2014 Spring Arrivals catalog. The new styles include apparel, bags, and caps for uniform programs. For more information, go to www.sanmar.com.

TRG Group (asi/90507) announced that at the PPAI Expo it gave away over 5,000 individually numbered backpacks, and rewarded two winners with Beats by Dr. Dre headphones. Libby Bungum of ITA Group and Steve Taylor of Promoco matched their numbers and returned to the TRG Group booth to win their prize during the show.

Vantage Apparel (asi/93390) announced it has added Van Huesen to its collection of retail brand offers. A classic assortment of button-down shirts for men and women in solid, striped and patterned fabrics will be available.

Vapor Apparel (asi/93396) now offers a new 11-inch "training" sock in its line of sublimation-friendly socks, nicknamed SubliSocks. Currently, the socks are available in three lengths: the Training SubliSock, the Crew and the Short style. For info, email info@vaporapparel.com.