SPONSORED BY


VIDEO

Awards Season
The nominees are announced, the votes have been cast, and now we are just awaiting the winners. Of course, we're referring to the Wearables Apparel Design Awards. Wearables Editor C.J. Mittica takes a look at some of the finalists from the contest. Click here to watch the video.

Got a question you want answered in a future Ask the Expert video? Send it to cmittica@asicentral.com.





Trend Alert: Clutches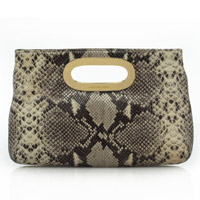 This Michael Kors leather clutch from Brainstorm Logistics (asi/41515) features cutout handles framed in gold-toned hardware, a frame top and logo-engraved top handle.

Clutch purses are a must-have for every woman's wardrobe. They're versatile, functional and come in a myriad of shapes, sizes, colors and materials. Embellishments give these pieces texture, which makes them visually appealing. A clutch isn't just for holding your wallet and lipstick – it can also be a cute and brilliant accessory that adds style and pop to an outfit.

"We offer a variety of clutches every season, including well-known brands like Michael Kors, Fossil, Ferragamo and Judith Leiber," says Leigh Sims, purchasing and marketing manager at Rymax Marketing Services, of which Brainstorm Logistics (asi/41515) is the fulfillment arm. "Our experienced in-house buyers follow merchandise redemption trends as well as retail trends to understand what products are most in-demand. Then we offer these items to the premium and incentive market."

Floral fabric, beaded rhinestones, sparkling metallics and leather are just a few of the different materials used to make clutches. Some are soft, while others feature a hard shell with a snap top. And while they come in almost any color imaginable, neutral tones like gold, silver, black and white go with almost any outfit color or style.



ADVERTISEMENT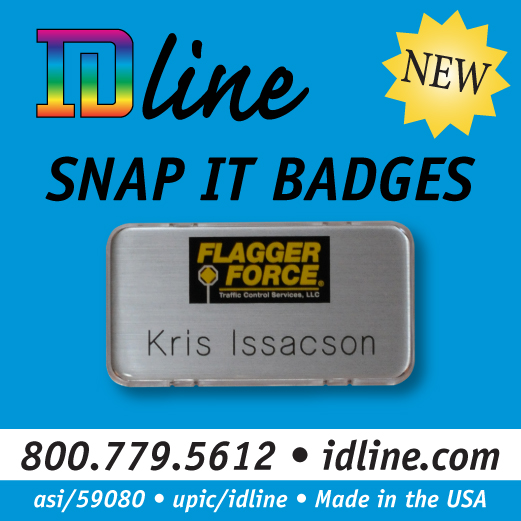 "We see a consistent demand for clutches, which stays the same season after season," says Sims. "We find that they're a great complement to our larger selection of handbags that we carry, so we can offer our incentive programs and their recipients the power of choice. Because designer handbags are in demand, a clutch by these hot brands is a great option for providing our clients with a comprehensive offering."

Sims says the demographic that most often demands options in clutches are the "Millennials," or those women born between 1981 and 2000. "They're 76 million strong and growing; by 2014 they will represent 50% of the workforce," says Sims. "Therefore, providing rewards for this demographic is a standard in today's premium and incentive market." Sims says this audience is particularly fashion-savvy and looks to communicate their status in terms of what handbag or luggage they carry. "They are influenced largely by what their friends recommend, as well as what brands celebrities are wearing, making it important to carry in-demand brands that resonate," Sims explains. "Rymax has added over 30 brands in the past three years, keeping our merchandise assortment in-trend and offering products that motivate all ages."

Sims finds that demand is picking up for similar accessories like wristlets and zip-around continental wallets. "But I don't see clutches going away," she says, "especially with the growing Millennial demographic. Rather, clutches will continue to be a constant redemption by Millennials looking for a piece to complement their outfits."
Q&A: Outdoor Cap Co., Inc.



This six-panel, brushed cotton/polyester twill camouflage cap (101IS) is among the Mossy Oak headwear products available to the promotional products industry exclusively through Outdoor Cap Co., Inc. (asi/75420). The cap features a high-profile, mesh back, pre-curved visor and adjustable plastic snap closure.

If your customers want authentic Mossy Oak camouflage headwear, you'll likely be turning to Outdoor Cap Co, Inc. (asi/75420). Mossy Oak recently named the Bentonville, AK-based headwear supplier its exclusive manufacturer and distributor of camouflage headwear in the promotional products industry. Jeremy Laney, executive vice president of sales and marketing for Outdoor's promotional products and team divisions, recently offered insights into the exciting deal.

Q: How did you earn the exclusive partnership with Mossy Oak? 

Jeremy Laney: Outdoor Cap has been partnered with Mossy Oak for 13 years. Over the course of the relationship, we have developed what is considered to be the most extensive line of Mossy Oak headwear offered in the promotional products industry. This commitment to both Mossy Oak and our industry afforded us the opportunity to become exclusive partners with Mossy Oak. We look forward to aligning ourselves with key manufacturers and distributors in the market to ensure Mossy Oak has complete coverage within the promotional products industry.

Q: What Mossy Oak items do you expect will be the biggest sellers for you? Why?

JL: We look at our camo sales in two buckets, the first being "Functional" camo. These items are usually solid camo that can be used in the outdoors. The second bucket is our "Casual" camo, which blends the latest camo patterns with solid colors. We affectionately call these our "Going to Church" camo. Both groups of products have numerous Mossy Oak styles that will meet any need our customers have.

Q: What markets does Mossy Oak headwear sell best in?

JL: Mossy Oak camouflage is no longer just for the woods. The patterns have migrated to the mainstream market and can be seen everywhere from the runways of New York to the roadways of middle America. The most natural tendency might be for our customers to sell to hunting clubs and industrial companies; however, we encourage them to sell licensed camouflage to any company that has an affinity for the great outdoors or just wants to make a bold statement. Funny how a concept that was originally made to blend you into your surroundings now lets you stand out in a crowd.

Q: What tips can you give distributors for successfully selling camouflage headwear?

JL: Show samples. Handing a customer one of our caps greatly increases the likelihood of a sale. We have three methods of getting our customers our product. We ship blank caps from any of our three distribution centers around the country; we can embroider caps in our domestic embroidery facility located in Arkansas; or distributors can take advantage of our Custom Import Program, which affords them full customization of our product to meet the needs of their account. Mossy Oak headwear sells in all markets and has been accepted across all demographic lines – don't box it in!

Work Toward Your ASI Certification

Nearly 13,000 ASI members are actively working toward their BASI and MASI certifications. Taking part in the ASI Education Certification Program is cost-free and completely user-friendly for ASI members. Achieving your BASI or MASI designation is a great investment in yourself and your career. To get started right now, visit www.asicentral.com/onlinelearning.

ASI's Online Learning Center has more than 300 on-demand courses available 24/7. Here are some brand-new classes we've added:

Ask an Expert: Overcome Your Fear of Firing
In this self-paced course taught by ASI SVP of Human Resources Carol Albright, you'll learn how to avoid the biggest termination mistakes employers and HR managers make.

Prove It! Show Clients the ROI of Promotional Products
In this webinar, Larry Basinait, ASI's executive director of research, teaches you how to educate your clients about the true value and return on investment of ad specialties.

How to Sell It: Winter Hats




This 100% acrylic watch hat (A18) from Carhartt (asi/43861) features stretchable rib-knit fabric and comes in a variety of colors. The color-block visor hat (A291), also from Carhartt, is made of acrylic and features a contrasting-color browband and visor.

Selling winter hats is all about pitching to both the young, fashion-forward market and the uniforms market, says David Goldman, vice president of Philadelphia Rapid Transit (asi/77945). "There are two uses, utilitarian and fashion-centered, and it's important to cater to both," he explains.

Even if design differences may determine the right audience, both demographics want the same thing: warmth. Because of that, Ron Pawlak, sales manager at Carhartt (asi/43861), says that 100% acrylic knit is still one of the most popular winter hat fabrics. "Our acrylic watch hat (A18) comes in multiple colors, and the acrylic color-block visor hat (A291) features a color-contrasting browband and short visor," he explains. "They're great for uniforms and for younger audiences." Wool too is a warm choice. "It's great for Mad Men-inspired fedoras and top hats for proms and weddings, as well as for short-brimmed fedoras and cowboy hats," Goldman says.

What kind of selection is available? Bayo Simmonds, president of Assertive Creativity (asi/37166), says the company's hat offerings range from trappers, ski hats, bucket hats and floppies, to cadets, animal kingdom hats, fedoras, ivies and knit head wraps. "We also carry various knit hats, including beanies, berets and cabbies," says Simmonds. "The warmer winter hats are very popular in the northern-most states."

As an outdoor winter uniform option, winter caps have tons of potential landing spots. Erin Tricker, vice president of sales/operations at Broberry Manufacturing (asi/42057), recommends pitching them to the outdoor job market, like the agriculture and construction industries, and for prominently displaying a corporate image.

For the younger demographic, Goldman adds that it's important to offer different kinds of knit, like waffle weave and crochet weave. The slouch beanies, which measure about 11" or 12", offer a more laid-back, hippie look, while the cuffed caps with pompoms and the Peruvian style, featuring earflaps and side tassels, are trendy.

So how should distributors decorate winter hats for the different markets? While embroidery is largely agreed upon as the number-one decoration option, Goldman says to consider the shape and size of the embroidery as well as the placement. Simmonds says other decoration options can also work. "In some cases on tightly-weaved woven fabrics," he says, "you can use printing methods and graphic heat-transfer applications. Pitch them as sets too, with coordinating scarves and gloves."

Calling All Retro Experts

Are you a distributor or decorator who is an expert in creating retro designs? Know all the ins and outs of vintage clothing? We want to hear from you. Contact Editor C.J. Mittica at cmittica@asicentral.com. Your expertise may be showcased in an upcoming Wearables feature.

Q: I'm looking for men's non-insulated coveralls, short-sleeve in navy with an extra cargo pocket (or as close to that as I can get). I have found some long-sleeve ones with eight pockets, but they are costly. Wholesale prices would really be nice.

A: Head to Dickies Occupational Wear (asi/49675); 800-336-7201; www.dickiesb2b.com; for product 33999, a short-sleeve coverall made of poly/cotton with stain-release properties and several pockets. It's available in dark navy.

Also, UMI Direct (asi/43851); 800-222-1474; www.umidirect.com; has product CP40, a short-sleeve coverall with 2 chest pockets, 2 hip pockets and 2 set-in front pockets. It's a poly/cotton poplin blend and comes in navy.

Selling Tip: Coveralls are a natural sell to independent contractors, industrial businesses, and governmental public works departments.

Q: I need to find a supplier for men's tall tank tops. Can you help?

A: Check out Midwest Workwear (asi/71127); 888-923-9675; www.asisupplier.com/71127; product K213 is available in tall sizes. Also, Big Top T's (asi/40507); 800-367-2600; www.bigtoptees.com; has several options for tall men's sleeveless tops, and Bishop The Garment Co (asi/40586); 604-255-5461; www.bishopwear.com; carries many choices as well.

Selling Tip: Pitch tank tops to businesses and organizations that thrive in warm weather tourist spots. Their customers often like to buy the tanks as keepsakes.

American Apparel (asi/35297) announced that its total net sales in the fourth quarter are up 7%.

Anvil Knitwear (asi/36350) has released its 2011 CSR Progress Report, which states that the company has reduced its water, steam and electricity usage per pound of finished T-shirt fabric. To view the entire report, visit www.anvilcsr.com/progress.

Ash City USA (asi/37127) announces that Joe Bunsness has joined the company as vice president of sales, Western U.S., and LeAnn Rankin has been named director, national accounts, Western U.S.

Bella (asi/39590) has announced a logo change that will be launched in 2012 to reflect new collections of boxy tees, lightweight tri-blends and Made-in-the-USA styles. The company will also now be known as BELLA + CANVAS.

Bodek and Rhodes (asi/40788) announced that it will be introducing Dickies, Hyp, Colortone, C2 Sport and Storm Creek as five new apparel brands in its 2012 catalog and product line.

Brother has donated seven sewing machines to the Operation Kid Comfort program of the Armed Services YMCA, which hand-crafts quilts and pillows for the children of deployed military members.

Bullet (asi/42424) announced the launch of two new websites that make it easier for distributors to search for products of various colors, styles and price points. Visit www.bulletline.com for the U.S. and www.bulletlinepromos.ca for Canada. The supplier also announced that the Centergate building in Hialeah, FL, will serve as the company's new headquarters.

Cintas Corporation (asi/162167) has appointed John Barrett to its board of directors.

Cutter & Buck (asi/47965) has been named the exclusive apparel sponsor of PGA magazine's Merchandisers of the Year conference, to be held in Orlando prior to the PGA Merchandise Show in January. In addition, parent company New Wave Group AB has acquired Paris Glove of Canada Ltd for $16.3 million. The deal allows New Wave access to several fashion and sportswear divisions and expands its presence in the Canadian and U.S. markets.

Gemline (asi/56070) has announced that Bob Stoltz, former vice president of sales, has been named the company's vice president of sales and marketing. In addition, Steve Hettrich has been named vice president of strategic accounts and Kim Brockschmidt has been promoted to the position of director of sales East. Brockschmidt will also continue to manage the Gemline sales representatives in eastern Canada, and DeShaun Diggs, director of sales West, will assume additional responsibility for the Gemline sales representatives in western Canada.

Heritage Sportswear (asi/60582) has partnered with JERZEES for the month-long Merry MAC Give-Away Promotion, which awards 22 customers with MacBook Air Laptops. Winners are selected based on highest daily invoice totals on JERZEES orders placed at www.heritagesportswear.com.

Penn Emblem Company (asi/62485) announced that it has launched a new website: www.pennemblem.com. The site offers information on the company's products, specifications, services, suggestions and links to the Penn Emblem social media pages.

Polyconcept North America has announced changes in its field sales representation, effective in January. Shaun Rolfe and Matt Herod will join the sales team covering British Columbia and Northern Alberta, respectively. Paul Olmstead will continue to represent the company, with the addition of the Trimark product line, throughout Southern Alberta.

Pro Towels Etc. (asi/79750) has entered into a partnership with Scott Salzman, inventor of the Spotless Swing, a three-in-one golf towel that cleans the hands, face, gloves, grips, club heads and club grooves.

SnugZ USA (asi/88060) has announced Mercer Enterprises as its multi-line representatives in MO, KS, NE and IA. Mercer Enterprises includes Doug Mercer, Bryan Mercer and John Rodriquez. The supplier also announced that Kathy Vichakchon DiFrancesco has been hired as business development manager.

Sweda Company (asi/90305) has announced the release of its 2012 "World of Gifts" and "The Collection" catalogs, which will feature over 150 new Sweda core and brand products. The Collection catalog will introduce two new brands: Travalo and Led Lenser.

Vitronic Promotional Group (asi/93990) held its Annual Sales Meeting at its headquarters in Mason, Ohio. Bob Heintz won the Regional Sales Manager of the Year award, and Elias Leal was the winner of the Inside Sales Rep of the Year award.
 



Abrasion Resistance: The degree by which a fabric is able to withstand loss of appearance through surface wear, rubbing, chafing, and other frictional actions.

Coated Fabrics: These are fabrics that have been coated with a lacquer, varnish, rubber, polyethylene, plastic resin of polyvinyl chloride, or other substance to make them longer-lasting or impervious to water and other liquids.

Doeskin: A term generally used to describe a type of fabric finish in which a low nap is brushed in one direction to create a soft suede-like feel on the fabric surface. End-uses include billiard table surfaces and men's sportswear.