PODCAST

Improving Profit Margins
The Tuesday Morning Show on ASI Radio provided distributors with answers to questions about how they can improve their profit margins and resist the urge to sell on price. Plus, the hosts interviewed executives from Broder Bros. (asi/42090) and discussed how distributors can break away from the commodity conversation. Click here to listen to the call-in segment from Tuesday's show.

If you missed the show, a recording is now available at www.asicentral.com/radio. And, don't forget to join us for our next broadcast – Tuesday, August 16. Log on at 10:30 a.m. ET to listen to the show – and give us a call at (215) 953-4979 to hear your voice on the air.
Trend Alert: Wayfarers
ADVERTISEMENT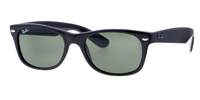 Sunglasses are a booming fashion accessory all year-round. These classic black Ray-Ban Wayfarers (SUN117) are best sellers at The Corporate Marketplace Inc. (asi/46743), and look great on both men and women.

Even when a person's face is hiding behind a pair of sunglasses, the right pair of shades can still say everything about them. And just because summer is winding down, there is no reason to give up one of the most popular accessories. Nothing epitomizes staying power more than the classic wayfarer sunglasses.

What started as a retro trend 60 years ago is still thriving and outliving many other fashion fads. The Ray-Ban Wayfarer has managed to keep its original design but also reinvent itself with new frame color combinations and futuristic prints to give it a fresh look in today's market. Television shows, movies and celebrities continue to keep the iconic sunglasses in the public eye. "They've been part of the personal style of dozens of celebrities for decades, from Jack Nicholson to Michael Jackson, Madonna, James Dean and Tom Cruise," says Peter Weyman, executive vice president of The Corporate Marketplace, Inc. (asi/46743).



ADVERTISEMENT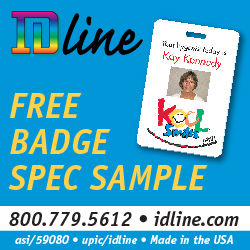 Beyond popularity, the Ray-Ban Wayfarer is known for its quality and functionality. Weyman says for the price of the Wayfarer line, it's hard to find a better combination of UV protection and fashion. The classic black-framed Wayfarer (SUN117) continues to be the best-seller in the style. "We sell the majority of our wayfarers to incentive programs and to event planners that are looking for ways to add excitement to a meeting or other event," Weyman says. "Many of our customers' stage try-on events so their clients can select the frame color and lens color that suits them best. When they do, the wayfarer is by far the most popular style."

So why are these sunglasses different from any other brand? For Weyman it's all about the feel. "Wayfarers can be worn by both men and women, and are suitable for both casual and formal day-time and night-time occasions. Unlike some other sunglass styles, Wayfarers are rarely worn up over the hair," says Weyman. "Quite simply, they make you look cool, and more importantly, they make you feel cool when you put them on."
Q&A: Blue Sky Scrubs



The "Pony Hat" from Blue Sky Scrubs was created for female medical professionals to hold their ponytails while still allowing them to look good.

Founded by anesthesiologist Shelby Marquardt and her husband David, Blue Sky Scrubs is redefining medical uniform wear with its line of fashionable scrubs. Launched in Texas in 2006, the family-owned venture provides scrubs, scrub hats, lab coats, jackets and shirts that have a designer flare. Shelby Marquardt recently answered questions about the company.

Q: What's the story behind the founding of Blue Sky Scrubs?
Shelby Marquardt: During my third year of medical school, I began spending a great amount of time in the operating room and quickly noticed that all of the women were trying to squeeze their hair into the slim-lined men's hat. However, they always had hair sticking out the back of the hat. No matter how hard they tried, they just couldn't fit enough of their hair in the hat to meet OR standards. The only hair covering options available for the women was a bouffant-style bonnet that was terribly unflattering. I wondered if there was a way to create the slim-lined look of the men's hat from the front but also combine it with something that covered the woman's ponytail or bun in the back. I quickly went home and started working on a prototype from scraps of fabric that I had left over from other projects. After many different samples I finally settled on a design that I loved...and the pony hat was born. I filed for a patent and after many months we were finally patent pending. Soon, people began asking for their own hats and before I knew it, I had a little business selling hats out of a grocery sack. People started calling me from other hospitals asking if they could meet me after work for a hat. It was so exciting!

Q: What makes Blue Sky Scrubs unique?
SM: Not only do we have the patented pony hat, pixie hat and lanyard, but our scrubs have a flattering fit that has never been seen in the uniform industry until now. Our pants have a bit of a lower rise and the two pockets on the back are placed perfectly to help our customers appear slimmer from behind. In fact, people call our scrubs "skinny scrubs" as they feel instantly smaller when they wear them. Our fabrics are wrinkle-resistant, stain-resistant and they do not collect lint.   

We are also highly focused on customer service and treating our customers as we would like to be treated. Each order arrives in a gift box, wrapped in tissue paper with a personalized note from our Blue Sky staff. We have free, no-hassle returns and all customer concerns are answered almost instantaneously.  

Q: What are some of your most popular product offerings?
SM: Our patented pony hat is what put us on the map. However, over the last five years, we have also created a huge following with our "skinny scrubs." I think medical professionals have felt forgotten from the world of fashion for so long, it is so refreshing to finally have fun, flattering options now. Recently, we also introduced our Haddington soft shell jacket and our Bradford and Preston Twill Lab Coats. We have had a huge response from our customers. They absolutely love them. We have also added long-sleeved T-shirts, polo shirts, and earrings.  

Q: What's the most rewarding aspect of creating designer scrubs?
SM: Project Blue Sky is the most rewarding part of our entire business. Each time a customer places an order, we include a free hat in the package. Each customer has the option of either keeping the hat for themselves or donating the hat to a cancer patient. We have donated hundreds of thousands of dollars worth of Blue Sky merchandise through Project Blue Sky.

Wearables Sales Forecast
We're looking ahead to 2012 with our Wearables Sales Forecast, and we need your input. Click here (http://bit.ly/omvbwC) to take our survey, and you can be eligible to win a gift card of $250. And be sure to check out the November/December issue of Wearables to see the final results.

FLA Excludes Prison Labor Shops


A new policy by the Fair Labor Association (FLA) bars its affiliates from using prison labor.

The nonprofit FLA has a code of conduct to which affiliates voluntarily comply to demonstrate the products they make, buy and/or sell are produced by laborers working in humane conditions. In June, the FLA adopted a new code of conduct policy with a provision outlawing affiliates from using prison labor to produce products they sell. The rule also bars affiliates – which include universities, companies and non-profits – from buying/selling licensed products that have been produced through prison labor.

The upshot of the new mandate is that decorators and distributors who do business with FLA-affiliated suppliers can rest assured knowing that their garments were sewn and embellished without the use of prison labor. "I think it goes to transparency. It certainly levels the playing field," says Ira Neaman, president of Vantage Apparel (asi/93390).

Prison apparel decorating has been a sore spot for embroiderers, who complain that orders they should be filling get sourced to prisons because labor costs behind bars are cheaper. Now, the FLA's new mandate could send some work back to public decorating shops. Howard Potter doesn't expect a windfall, but notes there is potential to pick up business. "I don't think it will be a huge market to get very excited over, but there might be some extra jobs out there," says Potter, owner of A&P Master Images, a decorating firm in Yorkville, N.Y. "You're business is not going to go up 10% or 15% with this, but you may go up 3% or 4%."

Previously, the FLA allowed affiliates to use prison labor "when the work or service [was] exacted as a consequence of a conviction in a court of law." But in reviewing its rules, the FLA felt allowing the use of prison labor even in this limited way could be contradictory, says Aaron Pickering, communications manager for the nonprofit. Plus, the FLA was concerned that it would be unable to conduct necessary unannounced monitoring visits at prison facilities to ensure that working conditions meet FLA standards, he said, adding: "As a whole, the FLA Workplace Code of Conduct helps ensure decent conditions for workers at the more than 4,500 factories producing apparel, footwear and other items for FLA affiliates.  Prohibiting forced labor in all forms helps protect men and women from modern-day slavery."

Interested in Becoming a Wearables Contributor?
You've learned a lot working with apparel – and now's the time to share your knowledge with our readers. Are you a master marketer? A champion salesperson? An eco or performance expert? Then consider this your invitation to write an article for our "Business of Wearables" department. We're looking for wearables people with useful tips or lessons learned to share with other readers.

If you're interested in writing, send a short bio and summary of your topic to Editor C.J. Mittica at cmittica@asicentral.com. We're looking forward to hearing from you.

Burnout Hoodie


As September approaches, the temperature will drop and the hoodies will come back out. But instead of opting for tradition, get ahead of the curve with this Next Level burnout hoodie (6521). This 65/35 poly/cotton hoodie comes in a 40 singles baby rib fabric that is also pre-shrunk. Leverage the burnout trend into the end of summer and through fall in this great new style. Available from Bodek and Rhodes (asi/40788).

Selling Tip: Back-to-school is right around the corner, and you can pitch this piece as a great must-have for students returning to school. From middle school to college, this is a youthful fashion piece that everyone will want to wear.

AnaJet (asi/16000) announced the release of its new mPower series of digital apparel printers. The first model to be released, the mPower MP10, is the fastest digital garment printer in its class, printing shirts in 34 seconds or less. For more information, go to: www.anajet.com/mpower

Ash City USA (asi/37127) has released its Fall 2012 Catalog, with 39 brand-new designs and the introduction of the UTK Technology temperature rating system for outerwear.

Broder Bros. Co. (asi/42090) concluded its 13 week Office Rewards promotion in its Alpha Shirt (asi/34408), Broder and NES Clothing (asi/72808) divisions. A total of 76 prize packages with a combined value of $44,500 were given away to lucky winners. Just short of 20,000 accounts participated in the promotional program.

Cutter & Buck Inc. (asi/47965) announced it has renewed its agreement with the National Football League to license the Cutter & Buck brand for NFL fan gear and lifestyle sportswear for another four years.

DC Apparel Inc. (asi/48029), based in Winter Haven, FL, has joined ASI as a supplier decorator. 

Gemline (asi/56070) launched its new fall line featuring over 40 team-specific items in 11 popular school and team colors. Gemline's core team offering features sport bags, backpacks and totes in popular team and school colors. The category also includes sport-oriented coolers, blanket totes and stadium seats to round out the collection.

Gildan Activewear is partnering with charities across North America to launch the "I Support…Charity" Design Contests this month.

Heritage Sportswear, Inc. (asi/60582) was awarded a Gold Ink Award in the category of business catalogs and web. The supplier also announced the addition of Jon Hays as operations manager.

Leed's (asi/66887) announced the latest product launch from its "New Ways to Shine" program, which offers distributors more than 200 new product options.

Madeira USA LTD has added a "Trendspotting" page to its website that recognizes fashion trends and provides thread kits to accompany them. To visit, go to www.madeiramart.com, click on the Specials drop-down at the top of the home page; Trendspotting will be the first option.

NEP Screenprinters (asi/72809), based in Peterborough, NH, has joined ASI as a supplier decorator. 

OOBE, Inc., has hired Elizabeth Ramos as creative and marketing coordinator and Katina Tinkham as an account specialist.

SGS Consumer Testing Services announced the expansion of its textile testing services in the U.S. to include testing for the presence of azo dyes.

Sweda Company LLC (asi/90305) announced the kickoff of its Third Annual Case Study Challenge. The contest yields a $5,000 grand prize for the winner and a $2,500 credit memo for the distributorship with whom the winner is affiliated. Submissions for the Case Study Challenge will be accepted through September 9. Final voting will take place from September 15 through September 26, with the grand prize winner announced on September 30. Official rules and full contest details can be found at http://bit.ly/q1sq7T.

The TRG Group (asi/90507) announced that "Glee" star Cory Monteith was spied by People magazine carrying a bag from Victorinox Travel Gear in Montreal's Trudeau airport.

Tommy's T-Shirt Factory (asi/91441), based in Big Rapids, MI, has joined ASI as a supplier decorator. 

Vitronic Promotional Group (asi/93990) announced its 2011 mid-year introduction of 12 new products.

Wilcom has launched DecoNetwork version 4, with a focus on improving quote, order and invoice process efficiency for all custom decorators working with embroidery, direct to garment printing and promotional products.

Wolfmark Promotional Apparel (asi/98085) announced it is holding a "Name the Wolf" contest with the winner(s) receiving $100 off their next order of stock items. Suggestions can be submitted now to wolfmark@wolfmarkties.com. A vote will be held on Facebook August 15-22 at http://on.fb.me/nciK41.



Brocade: A heavy, exquisite jacquard type fabric with an all-over raised pattern or floral design. Common end-uses include such formal applications as upholstery, draperies and eveningwear.

Velveteen: A filling pile cloth in which the pile is made by cutting an extra set of filling yarns, which weave in a float formation. These yarns are woven or bound into the back of the material at intervals by weaving over and under one or more warp ends.

Worsted System: The textile process of manufacturing spun yarns from staple fibers that are usually more than three inches long. The main operations are carding, combing, drafting and spinning.