Q&A: Stahls' TV
The experts at Stahls' (asi/88984) have long been committed to teaching customers to launch a successful heat-printing business. But with the decorating market widening, the company realized it needed to expand educational efforts beyond heat transfers. That's why Stahls' TV (www.stahlstv.com) was created earlier this year. Wearables spoke with Zach Ellsworth, lead educator for Stahls' TV, to find out more about the online resource.


Stahls' TV recently held a grand opening and business growth event in Uniontown, PA, where decorators received hands-on training and insider tips and tricks.


Q: What can decorators learn by visiting StahlsTV.com?
Zach Ellsworth: Decorators can learn everything from how to change a blade on a vinyl cutter to heat printing an umbrella. They can see detailed videos on how to diagnose print problems on wide format printers. There's something for everyone. It's not just technical information. We also teach administrative skills, like how to develop a profitable pricing strategy, build a successful customer referral program and decide the best next investment. Our content is designed to help in every aspect of an entrepreneur's journey through the decorating marketplace.

Q: How has it been received by decorators so far?

ZE: Stahls' TV has allowed us to partner with decorators at a different level. Not only are we providing more relevant education, but decorators are also more transparent with their business goals, making it easier to provide the right advice for their circumstances. We look at Stahls' TV as more than just videos on a website – it's an opportunity to connect our most experienced educators with businesses of all shapes and sizes. And those businesses can get personal attention and recommendations, not just canned responses.

Q: You recently held a live Stahls' TV grand opening event. How did it go?
ZE: It was an opportunity for decorators to get hands-on with all the mainstream technologies: heat printing, screen printing, embroidery, sublimation and more. It was also a chance for them to see the hottest trends in apparel and have questions answered. We sold out of spots quickly, and the feedback from attendees was tremendous. We learned quite a bit from our attendees as well. The challenges and successes that were shared gave us even more insight into the content we need to develop.

Q: What does the future of Stahls' TV hold?
ZE: Our content is heavily influenced by their needs, and we're finding more and more decorators need technical know-how as well as business acumen to be successful. Stahls' TV will add more educators throughout the industry. We want the absolute best team to teach decorators how to be successful in every way. Decorators can expect more advanced content and more opportunities to get hands-on at open houses and trade shows.


ADVERTISEMENT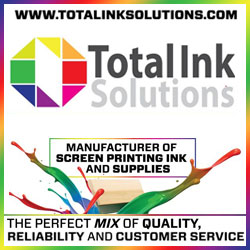 What Makes You A Wearables Dream Shop?

Wearables is creating the ultimate screen-printing shop, and we want you to be a part of it. Do you have a killer screen room? Impeccable ink system? Production area workflow that's second to none? If so, we want to hear from you. Share the physical feature of your shop that you are most proud of and tell us why it's the best. You could be featured in our "Dream Shop" project in an upcoming issue of Wearables.

Please send your information to Wearables Editor C.J. Mittica at cmittica@asicentral.com.
Sales Challenge: Find the Right Clients

Instead of competing on declining T-shirt or wearables prices, consider following the lead of distributors who focus on two types of opportunities: larger or corporate-type orders and smaller orders filled with higher-end, pricier products. Many distributors tout customer and order size selection as an effective way to maintain healthy margins on apparel orders.

"I don't hesitate to do small orders, because the margins are so good," says Belinda Gist, president of Red Truck Promos (asi/529185), based in Arlington, TX. "A typical order for us is between 12 and 48 embroidered performance polo shirts, very frequently a mid- or higher-range shirt," she says. That "sweet spot" comes from targeting small businesses where Gist and her team "can deal directly with the owner or decision maker in the office," who is often also willing to refer Red Truck to colleagues.

In 40 years, Ed Buxton isn't sure he's ever had to lower prices. To keep margins healthy, the vice president of Forever Young Sportswear (asi/322524), based in Marathon, FL, targets firms and industries that tend to produce more loyal clients, like government-based groups and large corporate customers. "It's a different niche than the average person who wants 10 shirts and wants them for $3," says Buxton.

Keying in on large clients with deep pockets and a willingness to reorder is certainly one way to boost margins, but so is knowing your client and leveraging insider information for bigger profits, says Marty McDonald, president and CEO of McDonald Imaging Solutions Inc. (asi/522770), a distributorship based in West Des Moines, IA. Recently, McDonald walked into a local bank and noticed a slew of college grads serving as bank tellers, all dressed in cotton shirts. Though the shirts were a low-cost buy for the bank (bought online, McDonald thinks), they wouldn't prove profitable over time, McDonald figured, and he approached bank execs to explain.

"Here's the thing about college kids," he said to bank reps. "They might wear a T-shirt out, then throw it in the corner of their room when they get home, then wear it to work again… It looks like they slept in it." And that's a poor employee image for a bank to project. As an alternative, McDonald came armed with a performance fabric shirt that could be wadded up and still look pressed. "I rolled it in a ball and pulled it out, and it looks perfectly fine," McDonald says. The bank ultimately opted for it, giving him an $8 profit per shirt.


Argyle: A diamond pattern woven into a garment.
Duck Cloth: Tightly woven fabric that provides wind and snag resistance.
Jacquard Knit: A pattern knit directly into the fabric during the manufacturing process. Typically, two or more colors are used.

Debco (asi/48885) is offering 10% off all column pricing for every product in the catalog. The discount runs until Aug. 31. Visit www.debcosolutions.com
/summersale to view the products.

Evans Manufacturing (asi/52840) is bringing back its 24/48 Hour Express Production program. Product pages will carry 24- or 48-hour logos to identify products available for this service. Go to www.evans-mfg.comfor more information.

FIEL-Fairdeal Import & Export (asi/53509) now offers a heat transfer pricing calculator online. Go to www.fiel.com/heat-transfer to use the feature.

F&M Expressions (asi/54887) is acquiring the heat transfer division of Air Waves Inc.

Gildan Activewear (asi/56842) announced that its net income dropped 14.3% in its recently completed second quarter. Last week, the apparel maker reported that earnings in the calendar quarter ending July 5 were $99.4 million. That compares to $116 million during the same quarter the prior year.

Inkd Apparel has launched a weekly contest on its Facebook page, www.facebook.com/ThinkInkd. Each Monday, a swag kit will be awarded to one of Inkd Apparel's Facebook fans that have liked a post containing details on the contest. All winners will be selected randomly.

JERZEES (asi/84257) has launched a rebate offer for August on 8.5- and 9-ounce fleece styles. Customers can earn $6 off per dozen, up to 1,000 dozen, on purchases of any style, size or color. For details, visit www.jerzees.com/nublend-rebate.html.

Jetline (asi/63344) has launched its Free 24 Hour Rush Apparel program. The initiative features one- and two-color screen-printed decoration on several apparel styles from Gildan and Next Level. For more information, visit http://jetlinepromo.com/news/
free24hourapparel.

M&R introduced its new M-Link X direct-to-garment digital printer, the high-speed version of its original M-Link. In addition, the company launched a new video series about successful screen printers. Click here to view.

Polyconcept North America has announced that its new primary shipping service will be FedEx for shipments in the U.S., starting July 27. For more details, visit www.pcna.com.

Pro Towels (asi/79750) has acquired supplier Kanata Blanket Company (asi/63823), the firms have announced. Following the deal, both the Pro Towels and Kanata brands will be maintained, the companies said.

Proforma (asi/300094) recently concluded its 28th Annual Convention & Family Reunion in Orlando, FL. More than 800 Proforma owners, sales reps, suppliers and support personnel attended the meeting to network and celebrate a record-breaking sales year. Proforma also unveiled its new Proforma.com website during the conference and demoed a new $10 million order entry and CRM platform.

Roland DGA (asi/18201) announced a clarification that Roland's dye-sublimation transfer technology (for inkjet printing on polyester fabric), not specifically the inks themselves, earned OEKO-TEX Standard 100, product class 1 certification.

Ryonet (asi/528500) hosted its "Powering the Print" party with over 1,000 attendees. Its main goal was to empower creation in everyone; a video released from the event can be viewed here.

SanMar (asi/84863) has launched its fall collection with more than 120 new styles available. View the products at www.sanmar.com. The company is also recalling about 479,000 Precious Cargo infant one-piece garments because the snaps can detach.

Trimark Powered By Leed's (asi/66888) has released 23 new fall styles under its Elevate brand, which has also been divided into three product lines. Visit www.pcna.com for more information.

Tri-Mountain (asi/92125) launched its new 2016 Fall collection, which features 25 new apparel styles from five product lines including Tri-Mountain, Tri-Mountain Gold, Tri-Mountain Performance, Lilac Bloom and TMR. They can be found on pages eight and nine of the catalog, which can be viewed at www.trimountain.com.

Vapor Apparel (asi/93396) will be holding a sublimation workshop Sept. 23 to 24. The workshop will teach topics, such as sublimation platforms, RIP for dye sublimation, color management, equipment and material costs, and more. Click here to register.

Victorinox Swiss Army Inc. (asi/93755) has hired Melissa Casey as its mid-Atlantic regional sales manager of corporate channels.

Workhorse Products introduced a series of LED screen exposure units designed for jobs of all sizes. The Lumitron LED Exposure Unit is an affordable tabletop or floor model unit available in a variety of sizes.