| | |
| --- | --- |
| promotional products • incentives • corporate gifts • meetings • events | Volume 132 / March 15, 2017 |
Click here to see other new and creative promotional products

Plan the Perfect Golf Outing
Hosting a company or charity golf tournament? Remember: Gifts and prizes are key to golf events, and in fact, are the reason many people play in events and return again the following year. However, experts say it's important not to skimp on promotional items and giveaways.
Here are four popular areas for gift-giving:
Tee Gifts: These are participation gifts that are given to each golfer at registration. The gift should encourage the participant to want to come back the next year. The higher the entry fee, the better the gift should be.
Winner's Gifts: In charity events, most play in teams of four. Gifts are presented to first-place, second-place and third-place finishers. For higher-end tournaments, a nice crystal gift, like a clock or trophy that will be kept and displayed is recommended. These awards help bring people back – they're motivation to participate.
Sponsor Awards: These may be the most important items. They can be crystal or utilitarian, and they don't have to be golf-themed. For example, branded Sherpa blankets for individual sponsors. If the sponsor is corporate, a plaque or award that can be displayed on the walls of the office to demonstrate its commitment to charity.
Volunteer Gifts: The volunteers work hard, and you want them to come back too. T-shirts are common choices, but food or wine could also be a good choice.
In addition to the gifts above, you'll also need contest prizes for Longest Drive, Closest to the Pin and Hole-in-One. Items to consider for these contests include a branded bicycle and a messenger bag.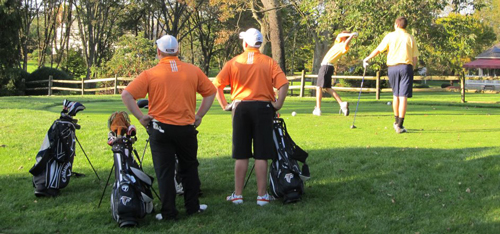 No matter the use, be sure all items have high perceived value to match the exclusive feel of the tournaments. Also, consider non-golf items like can coolers, tumblers, stainless-steel bottles, sunglasses, sun screen, folding chairs, umbrellas, sport packs and even tech products. With the amount of time spent on the golf course – minimum four hours – attendees will appreciate power banks for their cellphones.
Contact your promotional products distributor for more golf outing solutions and product ideas.
VIDEO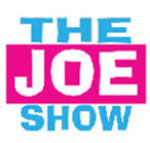 The Joe Show
Watch as Product Editor Joe Haley presents a variety of fun and unique promotional products, with ideas for how these items can be used to help you increase sales, raise awareness, promote an event, draw attendees to your booth at a trade show and much more.

Click here to watch The Joe Show.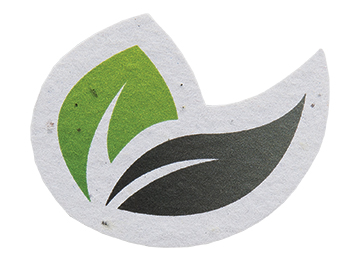 Surf's Up
Luxury swimwear brand Basta Surf's identity is built on a line of conscientiously-produced beach apparel aimed at discriminating customers. Shoring up that brand identity means that even the hang tags on Basta's products must reflect values of quality, subtlety and an environmentally conscious worldview.
So, when Basta approached its distributor partner with an idea for a seeded hangtag, the rep knew just the right product. She suggested the seeded paper hang tag, an idea that became a resounding success. "They wanted to elevate their brand," the rep says. "They thought that this would be effective in showing their earth consciousness and organic materials."
Basta donates a part of its profits to causes that promote clean water. The company promoted this eco-conscious initiative on the back of the letter-pressed tags. Beyond complementing Basta's environmental efforts, the wildflower-seeded tags promote a free-and-fruitful attitude that is in keeping with Basta's worldview. The rep adds: "It allows the business to show the customer they are thinking of them in other ways than just selling swimwear."

Golf Apparel
Logoed golf shirts and caps help identify staff and can be sold in a gift shop. For a golf tournament that's a client/vendor event, consider a branded golf shirt as part of the tee gift package. For more information on the items shown here, contact your promo products distributor.
GOLF GIFT

This Adidas Golf space-dyed colorblock jacket is perfect for tournament volunteers. asi/84358

VARSITY TEAM

School golf teams should consider this custom performance dye-sub polo for players. asi/93751

TOP IT OFF

All pro shops should carry this practical and stylish golf cap. asi/75420

SWING IN STYLE

Players will stay cool and comfortable with this striped performance polo. asi/36320
MARKETING CALENDAR ••• JUNE 2017
National Great Outdoors Month
What began as one week in June 1998 has expanded to an entire month of events to encourage people to enjoy the outdoors. Hosted by the American Recreation Coalition, more than a million participants enjoyed events across the country last year, including youth campouts at governors' mansions and Capital Campouts at state parks. Consider tents, flashlights, coolers and backpacks for nearby events.
National Adopt-a-Shelter-Cat Month
Sponsored by the American Society for the Prevention of Cruelty to Animals (ASPCA), this month-long effort spotlights the organization's mission to end euthanasia of adoptable pets. Cat rescue organizations can raise awareness with T-shirts, cat-shaped stress relievers and branded collars for ASPCA events.
June 21
World Music Day
Established in France in 1982 as Fête de la Musique, World Music Day encourages musical groups to put on free outdoor concerts to celebrate the universal language of music. All musicians, from amateur to professional in any genre, can participate. Earbuds, silicone bracelets and light-up concert sticks are ideal giveaways at these events.


Successful Promotions® is a trademark of the Advertising Specialty Institute. Copyright 2017, ASI. All Rights Reserved.
Advertising Specialty Institute®, 4800 Street Road, Trevose, PA 19053