| | |
| --- | --- |
| promotional products • incentives • corporate gifts • meetings • events | Volume 130 / January 18, 2017 |

Bobblehead Has Staying Power
Washington Capitals winger Alex Ovechkin is quite a hockey player. Not only has "Ovi" amassed nearly 1,000 NHL points in just over 11 seasons, but he's internationally recognized as one of the game's most talented and popular players. So admired is the Russian-born Ovechkin that his likeness is frequently etched on bobbleheads and given away as part of Washington Capital promotions, with this season being no exception.

Read More
VIDEO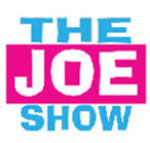 The Joe Show
Watch as Product Editor Joe Haley presents a variety of fun and unique promotional products, with ideas for how these items can be used to help you increase sales, raise awareness, promote an event, draw attendees to your booth at a trade show and much more.

Click here to watch The Joe Show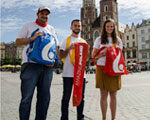 Promo Items for Pilgrims
In the months leading up to the Catholic Church's World Youth Day 2016, preparations were as globe-spanning as the millions of expected attendees. First instituted in 1986 by Pope Saint John Paul II, World Youth Days (WYD) are hosted every three years by the Vatican and the incumbent Pope, and welcome droves of young people to a week-long faith celebration in a different city. The July 2016 event was held in Krakow, Poland.
Vatican representatives had a good idea of what they wanted for the attendees, known as "pilgrims," who would eventually converge on Krakow from all over the world. For example, organizers wanted to include ponchos that could also double as ground blankets. So the organizers teamed up with their distributor partner and came up with an item made of a special fabric that not only protected wearers from the rain, but was both soft and durable enough to sit on. In addition, a dye-sublimated scarf was constructed of absorbent microfiber so that it doubled as a towel.
Each item was color-matched, and the items came in red, blue and yellow. In addition to the ponchos and scarves, other WYD-branded items included backpacks, neck gaiters and silicone bracelets. The finished items were flown to the Polish port city of Gdansk, then trucked more than 350 miles to a warehouse in the Krakow area specially built for WYD, which also housed food and water for 2.5 million pilgrims that attended the successful event.

Sports Apparel
When it comes to sports and performance wear, one size does not fit all. Think about your specific needs – is the apparel for athletes, spectators or gym members? Then, you can better hone in on what products will work best. Contact your distributor for more information.
Team Spirit

Booster clubs can raise funds with this tempo moisture-wicking zip pullover. asi/36320

Top Athlete

Team members will appreciate this loose-fitting UPF 50+ hoodie. asi/93762

Popular Polo

This custom-printed performance polo is perfect for a basketball coach. asi/30287

Fan Fave

Fans will cheer for this double-sided knitted acrylic soccer/stadium scarf. asi/88753
MARKETING CALENDAR ••• APRIL 2017
April 2017
April is National Lawn Care Month. Since 1992, this month-long initiative has focused on heightening public awareness about the benefits of natural grass and educating people about how to best care for lawns. Landscape design and maintenance companies can spread the word – and promote their businesses – with consumer outreach that includes trowel-shaped seed paper, tree-shaped magnets and solar-powered dancing flowers.
National Beer Day April 7
This suds-soaked day celebrates the date in 1933 that it became legal for Americans to buy real beer again following Prohibition. Bars, brewpubs and craft brewers could hold fun events and/or have beer releases. Help patrons remember the good times with branded can coolers and keychain bottle poppers.
National Arbor Day April 28
Jute totes, pens with recyclable barrels, solar power banks and organic cotton T-shirts are a few products that will enhance the green spirt of Arbor Day events at schools, nonprofits and corporations.


Successful Promotions® is a trademark of the Advertising Specialty Institute. Copyright 2017, ASI. All Rights Reserved.
Advertising Specialty Institute®, 4800 Street Road, Trevose, PA 19053