| | |
| --- | --- |
| promotional products • incentives • corporate gifts • meetings • events | Volume 129 / December 21, 2016 |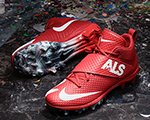 PRODUCT SPOTLIGHT


Customized NFL Cleats Raise Money for Charity

The NFL was a little more colorful recently, as hundreds of players wore logoed customized cleats to raise awareness and money for charity. Players this season have been expressing their personality and fashion tastes with colorful custom cleats – shoes that would also violate the NFL dress code and draw a fine. For Week 13 of the football season, the NFL called a détente on the shoe wars and concocted "My Cause My Cleats," a campaign designed to raise awareness for different social causes. More than a third of the league – over 500 players – donned cleats with custom designs representing a charity or cause of their choice.

Read More
VIDEO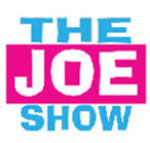 The Joe Show
Watch as Product Editor Joe Haley presents a variety of fun and unique promotional products, with ideas for how these items can be used to help you increase sales, raise awareness, promote an event, draw attendees to your booth at a trade show and much more.

Click here to watch The Joe Show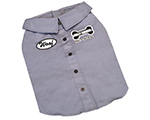 Harley Dogs
Harley-Davidson has a longstanding brand connection with pets, dating back to 1914 when Miss Della Crewe drove cross-country on a Harley accompanied by her Boston bulldog, Trouble, in the sidecar sporting a special custom sweater.
"To us, dog is family, and Harley-Davidson is a family-oriented brand," says Jodi Politowski, motor clothes manager at the House of Harley Davidson in Milwaukee. The company also has a strong relationship with the Humane Society and sponsors many pet-oriented events and fundraisers to support that partnership.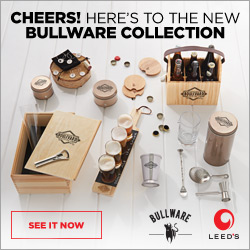 A great party starts with good company – but fun cocktails and tasty craft brews make it even better. The trendy Bullware Collection uses wood, glass and metal to evoke the craftsmanship involved in creating a memorable drink.
Auto Accessories
Some people are more attached to their cars than they are their own families. And with so many gearheads out there, auto accessories make perfect promo products for any car-related business.
Tool Wheel

Following repairs, a garage can grow repeat business by gifting customers with this multi-tool wheel case. asi/40480

Car Identity

Car dealerships take note: Vehicle nameplates like this one are ideal gifts for new and used car purchasers. asi/40240

Safety First

This Deluxe triangle auto safety kit is a great way for insurers to prospect for new business, especially from families with first-time drivers. asi/55990

Snow Free With winter weather come snow and frost. Car rental companies will make their customers happy with this handy logoed Snowflake ice scraper. asi/52840
MARKETING CALENDAR ••• MARCH 2017
Irish eyes will be shining on your green-themed promotion this St. Patrick's Day, 17, but don't put all your promotional gold in one pot. March is International Listening Awareness Month, which is an ideal time to schedule client visits in an effort to hear what their challenges are in the coming year. Ask the questions, then sit back and really listen. During the calls, make sure you gift them with logoed business-related products or branded desk accessories.
Here are three more ideas for March promotions: On National Day of Unplugging, 3, get off the grid and leave social media for the day. Celebrate with logoed adult coloring books for all. On True Confessions Day, 15, let your clients tell you what it is they like or don't like about the products and services your firm offers. Reward them for their honesty with branded products. Finally, on The Grass Is Always Browner on the Other Side of the Fence Day, 30, take some time to thank your clients for not jumping ship and fleeing to your competitors. Ask them to post testimonials to social media.


Successful Promotions® is a trademark of the Advertising Specialty Institute. Copyright 2016, ASI. All Rights Reserved.
Advertising Specialty Institute®, 4800 Street Road, Trevose, PA 19053