| | |
| --- | --- |
| promotional products • incentives • corporate gifts • meetings • events | Volume 114 / September 16, 2015 |
Click here to see other new and creative promotional products

PRODUCT OF THE MONTH





PRODUCT SPOTLIGHT





PRODUCT SPOTLIGHT





3 Tips For A Healthier Workplace


Johnson & Johnson has one. So does Chick Fil-A. Indeed, practically every company in America has an employee wellness program in place, but how many actually measure the program's effectiveness? Fewer than one quarter, according to a recent study by Buck Consultants. According to the study, 77% of employers in the U.S. offer at least one program to keep employees healthy (think free gym memberships and incentives to stop smoking), but only 23% actually measure the outcomes of those programs.

That's a mistake, say health-care consultants. "By knowing what types of programs work best, you'll be able to see how to move the needle in terms of health-care premiums and other benefits of corporate wellness, like reduced absenteeism and increased productivity," says David Atkinson, vice president of corporate wellness for Cooper Corporate Solutions, a firm which helps companies design programs to keep employees healthy. Make no mistake: There are real benefits to be had by setting up an employee wellness program, and appropriately rewarding employees for their participation. Here are some tips to make sure you're getting the most out of yours, and rewarding employees appropriately for participating.

Tip 1: Design a Program
Companies that are looking to wellness programs to reduce insurance premiums and absenteeism need to design programs that can be more specifically tied to those goals, Atkinson says.

As an example, when Redstone Presbyterian Care, a health-care facility with more than 400 employees, was hit with a 44% increase in health-insurance premiums, it realized it needed to do something – fast. "We weren't paying attention to what was going on around us," says Jim Hodge, vice president of human resources. Specifically, employee obesity, tobacco use, high blood pressure and other health risks were causing the company's premiums to skyrocket.

Redstone initially responded with a variety of free fitness activities, like yoga and kickboxing classes, that employees could participate in. "We even offered ballroom dancing," Hodge says.

Employees received points for completing every activity, and those points were redeemable for cash or merchandise, like fitness equipment. "What we learned was that people didn't necessarily equate the fact that they were doing these programs for wellness," Hodge says.

So Redstone adjusted its program; now, instead of simply participating in exercise classes, they also have to overcome several hurdles in order to participate in the company's insurance program. Now, employees who want to be insured by Redstone must undergo a health-risk assessment, biometric screening and meet with a wellness coach three times annually. The result? "More of our employees are really paying attention to their wellness," Hodge says. "Three employees have given up tobacco this year, and countless others have lost weight."

The upshot? The company has saved more than $440,000 in insurance premiums, and has managed to hold annual insurance-premium increases to single digits. "We found that really educating people about their health works much better than simply throwing a bunch of programs at them," Hodge adds.

Tip 2: Offer Incentives
Most employees won't be eager to stop smoking or lose weight without a little nudge, say wellness experts. Indeed, 56% of companies in the U.S. offer incentives like gifts, merchandise, or reduced insurance costs, for participating in wellness programs. How to find the right incentives for your group?

That depends on how big of a change you're asking employees to make, says Rich Allen, vice president of group benefits and risk analysis for Cooper Corporate Solutions. "If you're looking at wellness as a fun thing for employees to do, small incentives such as logoed pedometers, yoga mats, T-shirts and athletic gear will do the trick," Allen says. "If your objective is to change costs and risk factors for employees, you have to be much more aggressive in the incentives you offer."

For example, companies covered by Cigna's health plan can opt into a program that pays out bigger rewards, such as jewelry and electronics, for completing a series of health screenings or participating in a program to control their diabetes. Other companies reward employees for major lifestyle changes, such as a sustained drop in blood pressure, by reducing the amount they have to contribute to their health-care premiums. In a program Cooper created for NEI, a server company, employees who showed progress in health screenings would pay a discount on their health-care contributions. After participating in the program for four years, NEI had "almost completely eradicated high-risk blood pressure among its employees, and had a 50% reduction in employees with high-risk cholesterol," Allen says. "That's a pretty impressive result."

Tip 3: Measure Results
Companies creating wellness programs to improve the work environment should be able to measure results by simply surveying the population. "Are employees having fun? Do they like what's happening? Then good, you're on the right track," says Smytha Haley, a wellness consultant.

Those who want to track the effectiveness of the program on the bottom line should be prepared to wait about 18 months for a result, Haley says. For many firms, 18 months is the point at which workers' bettering health begins to cancel out the cost of sponsoring and administering the corporate wellness program.

As a rule of thumb, the average cost to a business is about $3 to $5 per participating staff member per month. "Within three years of the launch you ought to be seeing meaningful savings," Haley says.
VIDEO

THE JOE SHOW reveals some of the latest products and promotional ideas available in the market today. Click here to see a brand-new edition of The Joe Show.






Eat Your Greens
Consumers are becoming increasingly conscious of where their food comes from, whether they eat it at the dinner table or on a picnic blanket. To set their minds at ease, many people decide to join food cooperatives, which sell fresh food that's locally made or grown.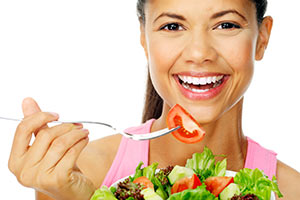 Recently, one co-op wanted to spread the word in their community about healthy eating and the importance of supporting the local economy. They teamed up with a neighboring company that had recently implemented an employee health and wellness program, and distributed imprinted foodware to encourage the employees to bring healthy foods for their day-time meals. The co-op is located down the street from the company, and they encouraged their employees to shop at the co-op for fresh food before and after work.

One of the items employees received was the Salad/Snack Bowl Set which was decorated with the co-op's logo. More than 275 bowls were distributed, and other decorated items were also given out as part of the campaign. The co-op's distributor partner was able to tie the promotion to a specific health initiative, based on Affordable Care Act guidelines.
On the Go Carrier

The On the Go Carrier is a neoprene all-purpose carrier with 5 compartments with secure Velcro straps. A perfect fit for bicycles, grocery carts, strollers, wheelchairs, walkers, and more! Allows for hands free carrying of necessary items while on the go. Available in black.

Crown Products • ASI 47700
Holiday Gifts!

There are a lot of reasons to give during the holidays – to express appreciation, to acknowledge great work or simply in the spirit of the season. With the right gift, it's also an opportunity to make a lasting impression.

Leed's • ASI 66887
SANTA DELIVERS FAST & FREE & SO DO WE!

For the first time ever, all products in our Gift Book SHIP FREE! 28 States are in our 1-2 day delivery zone. Free ground shipping excludes Hawaii, Alaska, Canada and Puerto Rico. Expires 12/31/15.

Vitronic • ASI 93990
Kitchen Items
Encourage your employees to adopt a healthy lifestyle. Help them by giving incentives that will make it easy for them prepare meals for work and at home. Contact your distributor partner for these products and for all your promotional needs.
Healthy Greens Salad Bowl measures 7 1/2" x 5 1/2" and has a secure, easy snap-on lid with a matching fork, an interior tri-section condiment wheel and dressing container. Customize it with your company name and logo for a giveaway that can be used daily. Available in leaf green only. asi/71032
Well Blended Hamilton Beach black and stainless-steel 10-cup food processor can be custom pad printed with your logo. Features a large feed chute, powerful 450-watt motor and stainless-steel blades. Dishwasher safe bowl, lid and blades. asi/80289
Easy Eats Salad-To-Go Container is made of food-grade polypropylene and has salad dressing container on the inside and a flip-down snap closure lid. Ideal for universities, outreach education, wellness programs and food festivals. Top-rack dishwasher safe. asi/52840
Shake It Up Mix protein shakes, nutrition drinks and more with this 22-oz. mixer shaker. The spinner star blends ingredients evenly and smoothly while the mixer blades break up any clumps. Has oz. and ml. markings, non-spill lid, carry handle and is BPA free. Made in the USA. asi/80060
Perfect Portions Great for serving square, portion-controlled meals, this durable plate is made of heavy-weight melamine, a break-resistant material that makes it versatile enough for day-care centers, schools, universities, and more. asi/63724
Spin It OXO salad spinner has a pump mechanism and brake button, and non-slip ring keeps bowl steady on countertop. Basket and bowl can be used separately. Top-rack dishwasher safe. asi/79083
marketing calendar ••• DECEMBER 2015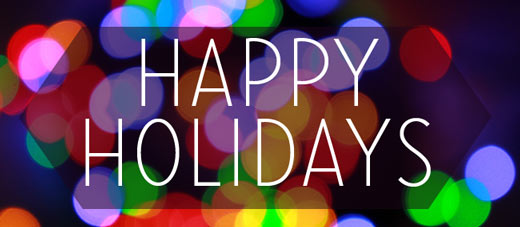 With the end of season holidays soon to be upon us – Hanukkah 6-12, Christmas 25, Kwanzaa 26-January 1 – it might seem that those are the only occasions worth basing a promotion around. But there are other fun things to promote this December and doing so may actually help your company stand out from the crowd. It's Bingo Birthday Month which is dedicated to the game that was invented in 1929 and played in many church basements for decades. Run a tournament for clients and employees in conjunction with a traditional holiday event. December is also National Write a Business Plan Month. Hold strategic and vision planning meeting with staff members and provide them with great logoed desk accessories as a thank-you for participating.
Reflection is always a good theme for a promotion and there are some historic moments to work around. The 60th Anniversary of Rosa Parks Arrest, 1, is heralded as the beginning of the civil rights movement. Participate in local rallies and events and outfit your staff in logoed gear. Pearl Harbor Day, 7, is a solemn occasion to run a patriotic campaign that salutes all the men and women who have served in the armed forces. Finally, host a private screening of It's A Wonderful Life, 20, and you might want to have logoed handkerchiefs on hand.
And what would the end of the year be without food? Host an employee Cookie Exchange Week, 1-5. You can never have too many sweet treats. Offer prizes for the best cookies. And in Portland, OR, there is a Holiday Ale Festival, 2-6. With the craft beer revolution sweeping the country, any city, bar or company can hold a similar event. There are lots of related promo products to complement such events.
Easy-Doks 3 Device Charger Bluetooth Speaker Alarm Clock Radio Holder. Check out our amazing charging stations that fits everyone's needs. Great gift idea for birthdays and holidays. asi/51511

Custom Holiday Keepsake Tin Morsel 24 TH424X Best Wishes, Best Treats! Send a special gift this season in a stylish keepsake tin with your logo and Happy Holidays wishes on the lid. They'll love the delicious brownies tucked inside. asi/53518

Stand out in our best seller. Pom Pom Jersey T14. Now in 24 colors. Featuring a roomy oversized fit. Able to handle an oversized back print. Plenty of Stock order yours today! asi/41325
Children love these! Promotional sunglasses with see-through billboard logo lens are perfect for trendy kids. Great for movie releases, game or toy launches, special events, birthdays, kids parties, festivities, celebrations etc. Full color hi-res digital printing. Any design, logo, text, photo. High quality PC frame, waterproof, FDA, CPSIA & Prop 65 compliant; impact resistant 100% UV PC lens. Good for ages 4 and up. asi/57371
Made In The USA Skull Caps. These skullcaps are great for construction workers, bad hair days, under helmets for cyclists, beach wear, at the gym, etc... They also provide great head cover for hair loss, and more. They tie in the back and have a super absorbent terrycloth sweatband. No more sweat stains in the front or sweat in your eyes. One size fits most. We do CUSTOM SCREEN PRINTING! asi/88449
Make an impression with our full color digital banners! Banners print on heavy-duty gloss vinyl. Create visual impact with a retractable banner stand. Digitally printed graphics are protected in an aluminum casing and roll up for viewing, down when not in use. asi/35964
Make Greater China your trusted import and manufacturing partner. We have over 20 years of experience manufacturing your dreams into reality. asi/58135

Can cooler in full color sublimation. asi/80345

Golf Event Tee Pack
Includes six imprinted tees, two standard or jumbo ball markers and one gripper divot tool. asi/84569

15ALL 8-1/2 x 11" White 15 pt. Board Liner Deluxe Saver Certificate Cover. This certificate cover is a great way to recognize outstanding achievement. The turned edge moire lining is replaced with a white 15 pt. board. Ribboned panels are available on both sides. If you do not mention the ribbon color wanted we will automatically match the ribbon color to the cover color material. Please specify style of cover needed (i.e. book, landscape, or tent style). Tent format is used automatically at production. 8-1/2" x 11" insert size. Closed Size 9" x 11-1/2". asi/34262

For over 25 years our patented technology has been delivering intricate designs quickly, precisely and in quantities as low as 20, all with 100% pure Belgian chocolate.  Perfect for Client Gifts, Customer Appreciation, Special Events and Customer Appreciation.  asi/44897

4 x 6 Swivel Sign Holder  Swivel sign holder rotates while the base stays stationary. Green-tinted panes give look of real glass. Available in add'l sizes. #691390 CI asi/39425

EN800- Compact USB Dual Port Car Charger lets you charge your devices on the go! Built-in IC chip and safety fuse for overload protection...100% safe. EN810- Popular portable power bank charger. Made of anodized aluminum; reliable 2200 mAh lithium ion battery.  asi/45100

At Banaka, we offer a wide spectrum of advertising specialties and premium quality bags - large or small order. asi/38243
20 Cans Cooler / Trunk Organizer #CTR-25490G nonwoven polypropylene bag contains a fully padded insulated cooler with heat-sealed PEVA Lining. asi/46420

Reach Your Goal Countdown Clock, #6000- Stock reach your goal countdown clock. Counts down the days, hours, minutes and seconds until your "goal target date" has arrived. A real motivating tool. Can be re-set over and over for years to come! asi/45451

Our 24 inch Removable Disc Prize Wheel allows you to create a unique look to brand your business while giving you the flexibility to remove this portion at any time. Simply replace it with a new Removable Disc or use the dry erase surface which was hidden beneath. One custom printed Removable Disc is included with your purchase. You can add more at any time to showcase various brands or feature various events. Use one of our templates to get started, or let one of our experienced graphic artist create a great design just for you asi/75569

Performance Fleece - If you want to be the ALL STAR (#3542) of your company, add new fashion forward fleece to your collection of TROPHYs (#8411). Many styles and colors including RealTree Xtra Camo to make anyone THE CHAMPION (#8436). asi/50930

Glass America offers the complete line of Riedel wineglasses, decanters and more! With an exquisite deep etch, we add a permanent reminder to your custom Riedel selection. These are perfect gifts which are appreciated year-round. asi/71920

1:25 Die Cast 1932 Ford Pickup with Open Bed. Features include opening doors and detailed interiors, high gloss baked enamel finish. Blank stock inventory and availability are subject to change. Please call for availability & additional models. asi/88564

Large Designer Glass Jars with Wooden Spoon
Create tasteful gourmet gifts. Choose from our extensive selection of Sea Salts, Spices, Seasonings and Teas. Customize with full color logo imprint.  asi/88719

#EWN- Etched Wooden nickels make great hand outs, business cards, coupons and giveaways. No stock graphics or designs you have to use. Low minimums. asi/68029

Create a unique, one of a kind promotional product presentation that will take your account to the next level. These affordable customized power banks are perfect for your client's campaign where a highly perceived value item is required.  asi/52371

Check out all of our apparel items! Most of our items are available in 20 colors. We offer in-house screen printing and embroidery. asi/55056
100% Solid Copper Drinkware. personalize with your logo. asi/76576

Hanes combines both contemporary fit and lightweight ring-spun fabric to create the fashion-inspired Hanes® nano Fleece Collection. The 7.2 oz. 80% ring-spun cotton/20% polyester Hanes® nano Fleece Pullover Hood has an amazing hand, and also comes in a vintage color palette. asi/59528

The Ice Ball Experience! MAXIMUM CHILL/MINIMUM DILUTION. Let the flavor of your refined spirit soar and chill with the Spirit Ice Vice. Without cube corners melting into your pour, you can rock the flavor without the rocks. The spirit ice vice creates the perfect chill for your perfect pour.  asi/46509

Celebrate any event with this 24-oz. Yard drinkware. USBEV Plastics provides Quality Products, Great Service, and Complete Reliability. asi/93135

Embroidered Mid-Back Mesh Task Chair with Arms and Chrome Base - This value priced mesh task chair will accommodate your essential needs for your home or office space.  asi/54572

Assorted Truffles #CLTRUFFLE This ideal holiday gift is the perfect way to say thank you. Includes 15 pcs of assorted USA made gourmet chocolate truffles. Beautiful new packing showcasing a wide variety of delicious chocolates & sweets now available from Webb! asi/95838

MORE STYLES, MORE SIZES, MORE SERVICE FOR YOUR MONEY. asi/51730

WNU-150: Wooden Nickels work great as drink tokens, event promos, coupons, ball markers, souvenirs and much more. Digitally printed in full-color, and 100% made in the USA. asi/91279

SMART Tiers™ has been independently tested and proven to give comfort while training, at work or at play. Never before has such absolute dryness on the inside been achieved naturally with no chemical tricks. SMART Tiers™ is completely Berry compliant. asi/31260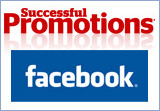 Win $100 & Gain Access to Great Ideas
Sign up now and enjoy The Joe Show, where our very own Joe Haley features cool new promotional product ideas. Access case studies in every industry that showcase the hottest new marketing campaigns. You can even submit your own case studies and be eligible to win a $100 MasterCard gift card. Plus, network with other businesspeople looking to pump up their marketing efforts. Click here to get started today.

Tell Us How Promo Products Worked For You
We want to hear your success stories on how promotional products played a pivotal role in your business strategy. Do you have a new employee welcome gift program? Have you used promo items in an awareness campaign, product launch or charity event? Let us know and we'll feature your case study in the Successful Promotions newsletter, and you'll also be eligible to win a $100 Visa gift card. Send an email to jchaykin@asicentral.com with a brief description of your case study, and we'll contact you for further details.


Successful Promotions® is a trademark of the Advertising Specialty Institute. Copyright 2015, ASI. All Rights Reserved.
Advertising Specialty Institute®, 4800 Street Road, Trevose, PA 19053