| | |
| --- | --- |
| promotional products • incentives • corporate gifts • meetings • events | Volume 115 / October 21, 2015 |
Click here to see other new and creative promotional products

PRODUCT OF THE MONTH





PRODUCT SPOTLIGHT





How to Drive Traffic to Your Trade Show Booth


Exhibiting at a trade show is a major investment. So how do you make sure you get the most bang for your buck? First, you need to consider what you hope to achieve at the show. "Many exhibitors don't have a plan," says Susan Friedmann, a professional speaker known as The Tradeshow Coach. "They think they have to be at the show because their customers are there and they've always gone in the past."

Instead, she says, consider your goals for the show. Do you want to build brand exposure? Get as many leads as possible? Showcase a new product in your offerings? Answering these questions will help you create a plan of attack. Once you've got your goals in place, use these smart tactics to drive attendees to your booth:

Communicate. "Pre-show communication comes in two flavors," says Ruth Stevens, president of consulting firm eMarketing Strategy. The first is outbound communication via email, mail, phone and social media to pre-registered attendees. The second is doing a pre-show promotion to your own list of customers and prospects that are already in your database. Both are necessary to get people to your booth, she says. One hot promotional idea: Send customers half of an item (such as one branded flip-flop) and invite them to come to your booth to pick up the match. You also might use products to segment attendees in advance. For example, Friedmann says, one company sent out individual branded playing cards to customers and prospects in advance of the show. Regular customers got kings, current prospects got queens and people who hadn't bought yet got jacks. The people who got the cards were urged to bring them to the booth for a prize. "Once the cards were presented, the booth reps knew exactly who they were dealing with and how to market to them," Friedmann says.

Use Promotional Products to Educate and Attract. "Placing freebies on your booth table for everyone to grab can be a waste of money," says Friedmann. "Branded promotional items should be part of a strategy that helps you reach you goals." For example, if you're hoping to give demos to qualified prospects, offer a logoed item with high-perceived value, such as a USB drive or a tool kit, to everyone who completes the demo.

Make Appointments in Advance. Stevens says that one of the most important trade show strategies is setting up qualified appointments in advance. "There are only so many hours in a day and only so many reps at your show, so every minute should count," she says. "There are lots of unqualified audience members prowling around the floor and you want to make sure you're talking to people who really matter."

Be an Expert Speaker. "If you're an expert on your product or your industry, arranging to be a trade show speaker is a great way to gain creditability with attendees," Friedmann says. She advises having some handouts prepared (a white paper, perhaps, that includes your company's logo) and telling attendees that copies are available at your booth.

Pay Attention to Booth Design. "You need to know in advance whether your trade show floor is going to be filled with likely prospects," Stevens says. Many trade shows in the fashion industry construct their booths with four walls so that only qualified prospects with appointments may enter. Others have a private area where salespeople can have conversations with hot prospects.

Put Some Thought Into Booth Signage. Don't overwhelm attendees with too many messages and signs. "Make sure your booth signage is very clear about what you have to offer, to whom you are offering it to and why they should care," Stevens says. "Think of it as a benefit statement that walkers by will instantly grasp."

Set Yourself Apart from the Competition. Friedmann offers the example of an enormously successful idea the city of Montreal came up with to wow attendees at a travel fair: Attendees who stopped by the booth could sign up for free breakfast in bed at their hotel the next morning. "When the time came, a chef and a Montreal rep arrived with your breakfast along with a copy of 'How to Be Romantic in Montreal.' They generated a crazy amount of qualified leads," she says.
VIDEO

THE JOE SHOW reveals some of the latest products and promotional ideas available in the market today. Click here to see a brand-new edition of The Joe Show.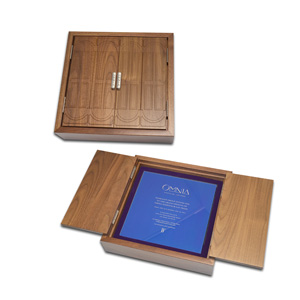 Out-of-the-Box Invitations
Hakkasan Group, an international entertainment, dining, nightlife and hospitality company, recently sent out invitations for the grand opening of a new nightclub in Las Vegas called the Omnia.
These were not your typical paper invitations, which were very extravagant, and took a while to develop. The invitations to the Omnia opening were sent to A- list celebrities, publicists and the "who's who" of all major cities.
Hakkasan Group worked with its promotional products distributor partner, who designed several creative ideas before finding the perfect choice. The invitation highlighted the focal points of the Omnia Las Vegas: its impressive DJ lineup, 75,000-square-feet of open space, and how it would be unlike any other Hakkasan property. It conveyed a theme of technology and modern luxury.
The invitation was all about the packaging, which focused on the wood found throughout the opera house-like venue. A custom wooden box made of dark-stained American walnut was designed with custom hinged doors, which were a replica of the front doors of the Omnia. When the box is opened, it "evokes a mood of purples and blues, and a theme of moving color and energy." A glass invitation supplied the details of the event. When the invitation was removed from the box, the warmth of the recipient's hands activated the colors of the glass, which were custom set to a range of temperatures and nine different colors.
The customized colors were set to specific temperatures based on geographic locations of recipients. In addition, a 7-inch, high-definition pop-up screen played a video in which celebrity DJ Calvin Harris talked about the unique qualities of the Omnia, and then personally addressed the recipient by name.
To avoid mistakes, numerous labels of the names of all 620 recipients were created, and put on the backs of the video screens, USB drives and shipping labels. According to a company spokesperson, the invitation was a great success, saying it was "the coolest thing we've ever done."
Clearance Event

It's time to clear the shelves for 2016. Don't miss out on lower prices for more than 100 products from Leed's and Bullet.

Leed's • ASI 66887
SANTA DELIVERS FAST & FREE & SO DO WE!

For the first time ever, all products in our Gift Book SHIP FREE! 28 States are in our 1-2 day delivery zone. Free ground shipping excludes Hawaii, Alaska, Canada and Puerto Rico. Expires 12/31/15.

Vitronic • ASI 93990
Trade Show Items
Stand out from the crowd and attract legions of inquisitive show goers by featuring a wow-worthy booth and handing out an array of exceptional promo products. Contact your distributor for more information on the items shown here.
Banner Day Battery operated scrolling banner stand will be a hit at your next trade show, storefront display, or college fair. Full-color 30" X 84" printed banner is looped for continuous image presentation. Battery lasts up to 72 hours. Includes banner, frame and carrying case. asi/79052
Table Topper Draw crowds to your table at conventions, conferences and trade shows with this 88" x 136" custom table cover. Start with a 6-foot white polyester material and choose your own background color, logo and design to be digitally printed on the cloth. asi/80228
Save It Share and store important files on this USB 2.0 View Max Drive. Printed with your logo on the four-color process VibraColor dome, it's a perfect giveaway for trade shows and tech industry events, and is compatible with PC and Mac devices. asi/34256
Write On Sapphire Blue Lynktek TruGlide writing stylus with clip features a conductive fiber tip that provides an excellent user experience. An included box make this a great option for office gift-giving, trade show attractions and more. asi/56070
Drink Up Special booth visitors will love this double-walled, 16-oz. Omega mug with thumb-slide lid. And, budget-minded advertisers will appreciate the quality of this U.S-made mug. Silk screen decorated. FDA & Prop 65 compliant. BPA free. asi/73871
ID Please Top-load 3.5" x 5.5" badge holder has a tuck-in flap and is available in a variety of sizes to fit both horizontal and vertical cards. A necessary item for exhibitions, conventions passes and security. asi/62088
marketing calendar ••• January 2016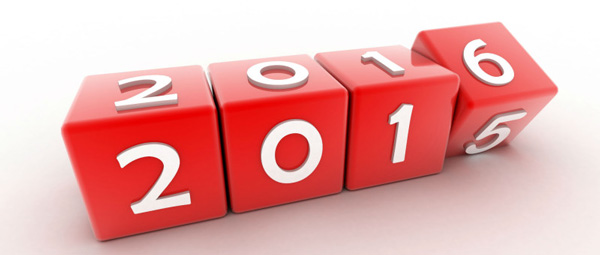 While you relax on New Year's Day watching the Rose Bowl Parade and the NHL Winter Classic game between the Boston Bruins and Montreal Canadians, you should be ready to hit the ground running for a fantastic business year. January is International Creativity Month, a chance for you to exhibit your firm's grasp on creative problem solving. It's also National Mentoring Month, so get out there into the community and team up with a local school to help students plot a path for future success. And, since it's Worldwide Rising Star Month, take the time to recognize those people in your organization with a program that rewards top-notch service.
Whether you work in an office, a cubicle or from your home, use National Clean Off Your Desk Day, 11, to organize invoices, tidy up files and throw away those outdated emails. On Get To Know Your Customer Day, 12, connect with as many customers as possible. Field reps can make visits and drop off promotional gifts. Or, you could host an open house and provide everyone with logoed bottles of wine.
January is a time for fresh starts and a time to own your mistakes. A week-long mea culpa is perfect for Someday We'll Laugh About This Week, 2-8. Run a campaign that focuses on re-onboarding past customers. Use your social media to inject humor into difficult situations. On Hunt For Happiness Week, 17-23, you can create a virtual treasure hunt where your clients eventually find your company and the happiness they've always dreamed of.
Custom Christmas Deluxe Medley CC325X Chocolate Satisfaction! Gourmet goodness is found in three sizes of individually wrapped brownies hand packed inside a classic brown box with a Merry Christmas band with your logo printed on it. asi/53518

Easy-Doks 3 Device Charger Bluetooth Speaker Alarm Clock Radio Holder. Check out our amazing charging stations that fits everyone's needs. Great gift idea for birthdays and holidays. asi/51511

Dome Hitch Covers are domed decals recessed in a black molded plastic hitch. Easily installs into the receiver hitch on equipped trucks and SUV's by simply inserting the self-locking hitch cover into place. Long-lasting promotion and a unique product for fundraising, dealers, or clubs. Promotes like a Roving Billboard. Functional as well as appealing! Available in two receiver sizes; 2" and 1". All orders will be shipped with 2" Stem Receivers. 1" Stem Receivers are Available Upon Request. Our clear polyurethane can withstand 7 years of direct sunlight, thus making it ideal for both indoor and outdoor applications. The adhesive is produced with a pre-applied permanent acrylic adhesive which is one of the strongest available. asi/55775
Impressive marble awards, clocks, plaques and more . Fall Sale! 25% off – OfferValid 10/15/15 – 11/30/15 PromoCode MMFALL asi/68720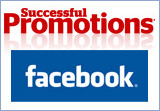 Win $100 & Gain Access to Great Ideas
Sign up now and enjoy The Joe Show, where our very own Joe Haley features cool new promotional product ideas. Access case studies in every industry that showcase the hottest new marketing campaigns. You can even submit your own case studies and be eligible to win a $100 MasterCard gift card. Plus, network with other businesspeople looking to pump up their marketing efforts. Click here to get started today.

Tell Us How Promo Products Worked For You
We want to hear your success stories on how promotional products played a pivotal role in your business strategy. Do you have a new employee welcome gift program? Have you used promo items in an awareness campaign, product launch or charity event? Let us know and we'll feature your case study in the Successful Promotions newsletter, and you'll also be eligible to win a $100 Visa gift card. Send an email to jchaykin@asicentral.com with a brief description of your case study, and we'll contact you for further details.


Successful Promotions® is a trademark of the Advertising Specialty Institute. Copyright 2015, ASI. All Rights Reserved.
Advertising Specialty Institute®, 4800 Street Road, Trevose, PA 19053