| | |
| --- | --- |
| Click here to see other new and creative promotional products | |

ADVERTISEMENT

Pizza Lovers Compete for Free Tee


For over 20 years, Pete and Elda's Bar & Carmen's Pizzeria (www.peteandeldas.com), a Jersey Shore institution, has been giving away free T-shirts to any guest hungry enough to wolf down its extra-extra-large pie.

What started as a gimmick to drum-up business has evolved into a revered tradition that attracts a number of pizza lovers eager to add to their collection of Pete and Elda's shirts. The designs change every six weeks, and the prospect of getting a new one is an incentive for guests to take the challenge.

Some patrons manage to put away more than one pie at a sitting, with the current record-holder eating three XXL pies plus four slices. Yes, he received three T-shirts for his gastronomic achievement.

"Every week we get at least one call from someone asking when the new design will be in," says Michael Jefferis, one of five general managers at the restaurant. "People keep coming back to check on what addition we have. It's like a collector's item to our customers."

A Manasquan, NJ-designer draws up the artwork for the shirts, which "come from the minds of our managers, owner" and the designer's team, says Jefferis. He estimates that the restaurant gives away a couple hundred shirts a month. The contest is especially popular with college kids.

The Pie Eater's Club challenge is very important to Pete and Elda's. "We are famous for our pizza, and by having this challenge, it makes it fun for customers," says Jefferis. "It brings excitement to their table, and gives them some memories that will last a lifetime."

In addition to the T-shirt giveaways, the eatery sells branded merchandise, including T-shirts, hats, sweatshirts and stickers.
VIDEO

THE JOE SHOW reveals some of the latest products and promotional ideas available in the market today. Click here to see a brand-new edition of The Joe Show.

Sponsored By: Pepco






Sponsored By: Pepco

Sponsored By: Pepco
ADVERTISEMENT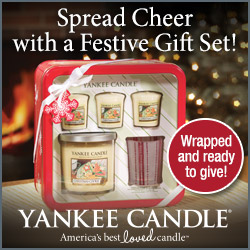 Tell Us How Promo Products Worked For You
We want to hear your success stories on how promotional products played a pivotal role in your business strategy. Do you have a new employee welcome gift program? Have you used promo items in an awareness campaign, product launch or charity event? Let us know and we'll feature your case study in the Successful Promotions newsletter, and you'll also be eligible to win a $100 Visa gift card. Send an e-mail to jchaykin@asicentral.com with a brief description of your case study, and we'll contact you for further details.
Fueling the Fight Against Cancer

When it comes to nonprofit fundraising, it doesn't get much bigger than the American Cancer Society's Relay For Life, which has 5,200 Relays annually and generates $400 million each year to help fight cancer. To produce such impressive results time and again, the society must motivate participants to raise as much money as they can and show them that their efforts are appreciated.
For about 20 years, the American Cancer Society (ACS) has turned to its promotional products partner and its team to spearhead an incentives program. The solutions and products the team delivers help inspire Relayers to fundraise vigorously, thank them for their commitment and encourage future participation in the cancer-battling cause.
A proprietary technology platform is used to track participants' fundraising activities, sending emails along the way to motivate Relayers to keep working hard on their charity-generating efforts. After the Relay event for which they've raised funds concludes, participants receive an email with a link to a store of prizes. The more a participant has raised, the better the prize for which they are eligible.
Products have included everything from ACS-branded hoodies, T-shirts, travel mugs, bags and warm-up jackets to headphones, Bluetooth speakers and more. As part of the incentives initiative, special prizes are issued during the fundraising period for participants who sign up early and achieve particular dollar tallies by certain times. Plus, crossing the $1,000 fundraising threshold earns participants entrance into a specially designated club – as well as an exclusive gift and "Thank You" mailing.
Do you have a fundraising campaign on the horizon? Be sure to contact your distributor partner for the best solutions and the perfect ad specialty items for all your promotional needs.
The Manhattan Tumbler

The Manhattan Tumbler is a 7oz. AS double wall tumbler with Tritan™ color slider lid. Without the lid, it can hold 10oz. Clear outer wall with clear and color stem inner wall.
Makes a great Holiday gift idea!

Crown • ASI 47700
Adorable!

Since 1898, Gund® has been making the world's most huggable soft toys and Arlo is no exception. Standing at 13" tall, this plush bear is the perfect gift for anyone on your list! Arlo is also CPSIA Compliant, just like our entire line of Plush!
Tech products
Charity walks, new employee gifts, trade show giveaways, golf tournaments, sales incentives: the list is endless when it comes to reasons why it makes good sense to give an attractive and functional tech product. Contact your ad specialty distributor for the latest and greatest items.
Track Your Steps Exercise never sounded so good with the Walk N' Roll Radio Pedometer that tracks up to 99,999 steps. It features auto shut-off/idle mode, secure clip, single-button operation, FM scan radio and two-position volume control. Comes with AAA batteries inserted. Custom colors available. Perfect item for walkathons, or as a giveaway for employee wellness programs. asi/36730
Quick as a Flash Ideal for students, teachers and business professionals, this 2" x 1" x 3/5" oval-shaped USB 2.0 flash drive is a great way to "connect" with your customers. Made of ABS plastic, a full-color imprint makes it bright and colorful, and it's offered in several memory sizes and folds for easy storage. Great for trade shows, electronics stores and technology firms. asi/74400
Speak Up Choose a thank-you gift that "speaks" to you. The Hand Motion Bluetooth Speaker has the ability to change from song to song or pause while in Bluetooth mode by simply waving your hand over the speaker. This great-sounding device with power indicator light can also play non-Bluetooth items through a 3.5mm input jack. Perfect for incentive programs. asi/68507
Keep It Handy Measuring 3 1/2" x 5" and made of neoprene, this case features a top Velcro closure and a carabiner for easy attachment to bags. Great for holding cellphones, MP3 players and cameras. Protect your items from damage while vacationing, hiking or commuting. Customize with a four-color imprint and hand out at your next convention or trade show. asi/66224
High-Tech Fun This LED golf ball provides up to 36 hours of lighted fun when you take the game of golf to the evening skies. Once the ball is activated the two high-powered LED lights will illuminate the re-trigger ball for 10 minutes until the automatic shutoff turns off the lights to preserve battery life. asi/42016
Fab & Functional Sales staff and new employees will appreciate the Dura Hyde Tech Padfolio. This handy item has a front-cover document pocket, iPad holder in the interior organization panel, three pens, stylus or USB memory ports, five business card pockets, ID window, document pocket and 8.5" x 11" writing pad. Imprint it with your logo to make it even more special. asi/66887
marketing calendar ••• january 2015
Get A Life Balance Month
As Millenials enter the work force, many companies are looking at creating flexible work schedules allowing for a better work/life balance for all employees. January is the perfect time to develop plans for the upcoming year and to promote work/life balance with employees. Kick off an event with a meeting where all involved get journals that will help them track time and jobs. Provide educational opportunities so your staff can learn how to work more effectively and efficiently use time to take care of family and health. Your distributor partner can help you secure a slew of products that will solidify a plan.
4-10
Home Office Safety And Security Week
With so many people working out of a home office, it's important to understand the need to protect it like any company would. This week is designed to help those work-at-home employees develop guidelines that will protect their hardware, software and intellectual property from theft. This is an ideal opportunity for those companies that cater to this workforce to run campaigns promoting safety and security.
8
Show And Tell Day At Work
If kids can do it, why can't adults? Rather than having coworkers bring in a favorite object, invite clients in to show off new products and services. The fun event can be staged to look like a show and tell day at school, complete with sack lunches and juice-box power banks. Ask your distributor for more creative ideas.
18-24
Clean Out Your Inbox Week
For some, an inbox, whether it's paper or email, is a crowded place. So start the year off with a clean sweep by taking time to get rid of the unnecessary clutter and get started on the way-past-deadline work. Encourage everyone in the firm to do the same by motivating them with computer-related logoed products and other desk accessories.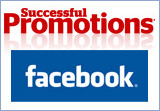 Win $100 & Gain Access to Great Ideas
Sign up now and enjoy The Joe Show, where our very own Joe Haley features cool new promotional product ideas. Access case studies in every industry that showcase the hottest new marketing campaigns. You can even submit your own case studies and be eligible to win a $100 MasterCard gift card. Plus, network with other businesspeople looking to pump up their marketing efforts. Click here to get started today.
| | |
| --- | --- |
| | |
| Diamond Cosmetics offers fun, fashion-forward, and fully customized promotions. Great for give-aways and GWPs. Over 200 nail and 20 lip gloss shades to choose from. Sell these in advance because everything is made to order AND made in the USA. asi/49640 | Fairytale Brownies Celebrate the Season Deluxe Bar, Sprite & Cookie Combo CS363 Something for Everyone! Present them with a combination of buttery blondie bars, gourmet brownies and chewy cookies. They will sing your praises! Wrapped with a snowy Celebrate the Season gift band. asi/53518 |
| | |
| | |
| The Industry's Most Trusted Source for Microfiber(TM) Eco-friendly: Reusable, No Chemicals, Light Weight to Ship asi/45513 | |


Successful Promotions® is a trademark of the Advertising Specialty Institute. Copyright 2014, ASI. All Rights Reserved.
Advertising Specialty Institute®, 4800 Street Road, Trevose, PA 19053