| | |
| --- | --- |
| promotional products • incentives • corporate gifts • meetings • events | Volume 128 / November 16, 2016 |
Click here to see other new and creative promotional products

How Promo Products Helped Trump Win

President-elect Donald Trump did not spend anywhere near the amount on TV political ads as Hillary Clinton. He did, however, spend big on promotional products, with his Make America Great Again caps playing a prominent role, and it was a strategy that paid off in a huge way. In this commentary, Editors Andy Cohen and C.J. Mittica sound off on the differences in campaign messaging and how Trump was able to successfully tap into the power of promo items.

Read More
| | |
| --- | --- |
| PRODUCT SPOTLIGHT | PRODUCT SPOTLIGHT |
VIDEO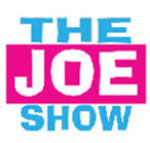 The Joe Show
Watch as Product Editor Joe Haley presents a variety of fun and unique promotional products, with ideas for how these items can be used to help you increase sales, raise awareness, promote an event, draw attendees to your booth at a trade show and much more.

Click here to watch The Joe Show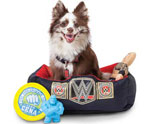 WWE Launches Pet Products
World Wrestling Entertainment (WWE) has a storied history with animals, from legends of the ring like Gorilla Monsoon and Junkyard Dog to furry mascots like Matilda and Frankie. Now WWE has enhanced that relationship by launching a collection of pet products available at retailers nationwide.
A great party starts with good company – but fun cocktails and tasty craft brews make it even better. The trendy Bullware Collection uses wood, glass and metal to evoke the craftsmanship involved in creating a memorable drink.

Moleskine offers simple, thoughtfully designed, functional products that can be turned into powerful communicators for the world's best brands. This classic backpack makes a discreet traveling companion for urban nomads. It features a large main compartment with zippered closure sized to fit a laptop or tablet, with multiple pockets to keep you organized. The molded base is ideal for keeping your bag upright when not being worn.

Visit our website for more details!
Drinkware
Coffee mugs and travel tumblers are perfect for advertising tourist attractions, home services, hotels and resorts. Contact your promotional products distributor for more information on the items shown here.
Clean Surface

Mug has a matte outer finish, glossy inner finish and matching silicone band that protects surfaces. Ideal for coffee shops. asi/57653

Happy Travels

Perfect for shore points and resorts, this travel mug has a jute-like color insert, double-wall construction and slide-top lid. asi/47700

USA-Made

Union organizations will appreciate this ceramic mug that's made in the U.S., asi/40261

Hot Cup of Joe

Give new employees this ceramic mug that holds 17 oz. of liquid. asi/66887
MARKETING CALENDAR ••• FEBRUARY 2017
Whether you're loving a rodent on Groundhog Day, 2, or loving a human on Valentine's Day, 14, there are many opportunities for themed promotions this month. February is Black History Month, perfect for a campaign recognizing the significant contributions from African Americans throughout history. Post stories daily via Facebook and other social platforms.
Work with tomorrow's future leaders during Youth Leadership Month. Partner with a local school and mentor students in a variety of trades or business disciplines. They'll surely enjoy logoed goods like hoodies and drawstring backpacks.
Looking for a week-long promotion? Attend local business association events and use online media like LinkedIn during International Networking Week, 6-10, in an effort to make connections that will hopefully result in new customers. Also, run a community outreach program during Random Act of Kindness Week, 12-18.
Just for fun, send all clients and prospects packs of branded gum on Bubble Gum Day, 3. Don't forget to include info on your products and services for them to "chew on."


Successful Promotions® is a trademark of the Advertising Specialty Institute. Copyright 2016, ASI. All Rights Reserved.
Advertising Specialty Institute®, 4800 Street Road, Trevose, PA 19053