| | |
| --- | --- |
| promotional products • incentives • corporate gifts • meetings • events | Volume 116 / November 18, 2015 |
Click here to see other new and creative promotional products

PRODUCT OF THE MONTH





PRODUCT SPOTLIGHT





PRODUCT SPOTLIGHT




Africa Brings the Bling


Orchestrating a sales incentive program for more than 45 offices around the world is no easy task. "We're in 22 countries, so whenever you're trying to come up with an incentive item, you're thinking to yourself, 'OK, this will work here in the United States, but how will it play in Africa?'" says Crystal Oakes, director of branding for Trévo, a nutritional supplement company that has 200,000 sales reps worldwide.

Not only are cultural tastes and preferences different in each country, Oakes says, but many of the company's reps work out of their homes, so logoed items like desk accessories aren't always appropriate.

Oakes often works with a distributor to come up with unique logoed apparel items to add to Trévo's sales incentive program and the many incentive trips it offers throughout the world. Until recently, Oakes says, the company stuck to the tried-and-true apparel basics, like black polo shirts with embroidered logos. "We decided we needed to do something different to shake things up a little," Oakes says.






Oakes and her distributor partner teamed up and created T-shirts screen printed with the company's brand message in metallic ink on both the front and back. The company offered the shirts to reps who paid in full for their orders by a certain date. "In many countries, our reps have to stand in line for hours and pay cash in advance for their products, so it's important to offer an attractive incentive," Oakes says.

Luckily, reps found the incentive very attractive. Oakes says Trévo saw a large spike in orders as a result of the incentive. But the best part? "Our sales force was so funked up about the shirts, particularly our reps in Africa. I've never seen any like it before," Oakes says. Just a day or two after the company started giving out the shirts, Oakes says, reps all over the country were sending pictures of themselves wearing it, and posting photos on social media as well.

In addition, the company recently hosted an incentive trip in Turks & Caicos for 30 sales reps throughout the world, and most of the recipients came off the plane wearing their new metallic shirts. "That's when I knew this was the best promotion we'd ever done," Oakes says. "Not only did we get lots of our salespeople super excited, but now they're getting our name out there wherever they go. That's pretty exciting."
VIDEO

THE JOE SHOW reveals some of the latest products and promotional ideas available in the market today. Click here to see a brand-new edition of The Joe Show.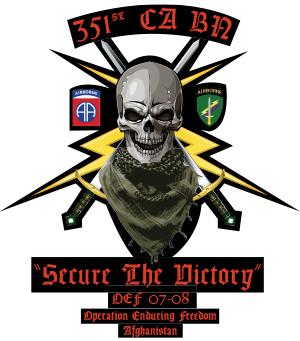 A Very Special Reunion Tee
Captain Michael Lee from the U.S. Army was trying to locate a company to produce a small order of T-shirts for the unit's first-ever reunion. "When someone comes to us and requests a custom T-shirt, we seldom wonder about the story behind the shirt or the weight of the memory it reflects," says Jamie Barrus, a co-owner of a promotional products firm.
But when Barrus came across Lee's request for shirts for a military unit that served in Afghanistan, she became intrigued. Barrus asked some questions as to the backstory of the T-shirt, and decided she had to help.
As Captain Lee tells it, he was called back to active duty in 2006, reporting to Fort Bragg, where the Army quickly assembled a team of other recalled Army troops to serve an assignment in Afghanistan. "There was a lot of drama at the time, since many folks did not want to be there," Lee remembers. "At the first muster formation, they did a roll call of everyone who had orders to report for mobilization, and less than half of the people showed up."
After training, the Provincial Reconstruction Team (PRT) was assigned to Farrah in West Afghanistan. The PRT's main mission was to man a one-gun truck to assess nearby villages and schools and act as a liaison between local police. Because there was a severe manpower shortage at the time, Lee says, the Army had to borrow personnel from other branches of the military. "Our base was like a fort in the old Wild West," Lee says of the small contingent of soldiers. As a result of their work together in such an isolated area, the crew bonded tightly.
Toward the end of deployment, Lee and his fellow troops were transported to an airfield in Afghanistan, where they received a team T-shirt for their efforts. The tees however proved to be a bit disappointing. "Unfortunately, the selection of designs was very limited," Lee says.
For the unit's reunion, he says, "we wanted to have an updated shirt that better reflects and improves heraldry." The new shirts that Barrus' company produced featured a bold logo that included a steely skull with swords and a rugged bandanna, along with the tagline "secure the victory."
Finally, Captain Lee and his troops got the shirt that they really wanted for their reunion. "We were so happy to help," says Barrus. "Sometimes a T-shirt is just a T-shirt. Other times, you realize it helps preserve a memory for the rest of people's lives. That's pretty neat."
THE GLEAM TUMBLER

The 16oz. Gleam Tumbler is a BPA free double wall insulated acrylic tumbler with new mirror finish UV coating and lid included. This new cup finish is great for event parties and anyone looking to add a bit of sophisticated sparkle to their desk.

Crown Products • ASI 47700
JABBA BLUETOOTH® SPEAKER

Put your logo front and center with dynamic four-color Photografixx decoration on the grill of our Jabba Bluetooth® Speaker.

Leed's • ASI 66887
CLASSIC TOTE

Transport your advertising to another level when you imprint your custom logo on this classic tote. Six color options from which to choose promotes high logo visibility. Made from non-woven polypropylene with 8" gusset, they are an Eco-friendly way to promote your company. This handy promotional product would be perfect for tradeshows or as a travel bag. 21" handles. Recyclable. Measures 12"W x 13"H x 8"D. Price shown is for screen print only. SALE RUNS THROUGH 12/31/2015.

Vitronic • ASI 93990
Military-Themed Items
Whether it's army green, navy blue or camouflage, military-themed items are always in style for both adults and children. Contact your promotional products distributor for more information on the items shown here.
We Salute You Code V long-sleeve Realtree camouflage T-shirt is made of 100% ringspun cotton jersey. 2% of all sales are donated to the Children of Fallen Soldiers Relief Fund, Inc. and Fisher House. asi/52834
Commanding General Men's button-front military shirt jacket with chest pockets and epaulettes is made of cotton twill fabric and available in sizes XS-XL. asi/40585
Anchors Aweigh Navy Defenders of Freedom six-panel cap is made of chino twill. Inside tape reads "In God We Trust" with 3-D embroidery front and 3-D "USA" on back Velcro. asi/63751
Blending In Washed cotton twill camouflage cap has a twill sweatband. Cap is unstructured, low profile with hook and loop closure. asi/84863
Think Pink Girls' pink tee with camo Army design across chest is made of 100% cotton and has cap sleeves. asi/83708
For The Kids Safety-compliant, stuffed 10-inch plush bear is shown with a digital camouflage outfit. Custom designs available. asi/47897
marketing calendar ••• february 2016
The shortest month of the year has plenty of opportunity for company promotions. How about a company-wide viewing of the movie Groundhog Day on the 2nd? If you feel like you've done that already, you can always show your clients some love on St. Valentine's Day, 14. But February needn't center on heart-shaped boxes of chocolates. National Time Management Month is ideal for in-house campaigns with educational sessions to help employees learn how to better manage their time. Think logoed journals.
February 1-7 is Solo Diners Eat Out Week, perfect for restaurants and diners; and for National Pancake Week, 7-13, make sure you outfit the chefs in logoed aprons.
Hone your creativity for a Mardi Gras-themed event on Fat Tuesday, 9. While it's a natural for bars and restaurants, any company can host clients and vendors in a fun open house complete with logoed beads. Create a little employee competition with a chili cooking contest on National Chili Day, 25. Prizes can be logoed bottles of hot sauce. Finally, gift your clients with custom etched wine bottles and encourage them to drink the elixir on the 28th, Open That Bottle Night.
Fairytale Brownies Custom Christmas Keepsake Tin Sprite 24 TC224X A Gift to Remember! Personalize client gifts this holiday, and they'll remember you. Two dozen fudge brownies are individually wrapped & packed in a festive keepsake tin with your logo. asi/53518

Easy-Doks 3 Device Charger Bluetooth Speaker Alarm Clock Radio Holder. Check out our amazing charging stations that fits everyone's needs. Great gift idea for birthdays and holidays. asi/51511

Try us today to experience the difference with Color Cup. asi/55775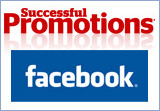 Win $100 & Gain Access to Great Ideas
Sign up now and enjoy The Joe Show, where our very own Joe Haley features cool new promotional product ideas. Access case studies in every industry that showcase the hottest new marketing campaigns. You can even submit your own case studies and be eligible to win a $100 MasterCard gift card. Plus, network with other businesspeople looking to pump up their marketing efforts. Click here to get started today.

Tell Us How Promo Products Worked For You
We want to hear your success stories on how promotional products played a pivotal role in your business strategy. Do you have a new employee welcome gift program? Have you used promo items in an awareness campaign, product launch or charity event? Let us know and we'll feature your case study in the Successful Promotions newsletter, and you'll also be eligible to win a $100 Visa gift card. Send an email to jchaykin@asicentral.com with a brief description of your case study, and we'll contact you for further details.


Successful Promotions® is a trademark of the Advertising Specialty Institute. Copyright 2015, ASI. All Rights Reserved.
Advertising Specialty Institute®, 4800 Street Road, Trevose, PA 19053