| | |
| --- | --- |
| promotional products • incentives • corporate gifts • meetings • events | Volume 104 / November 2014 |
| | |
| --- | --- |
| Click here to see other new and creative promotional products | |

ADVERTISEMENT

Small Branded Item Makes Big Impact


The Austin City Limits music festival happens every October and draws tens of thousands of people to the city's urban Zilker Park. Shiner, TX, is just 90 miles away from the hipster capital of Texas, and the makers of the craft beer Shiner Bock closely identify with Austin's young, progressive demographic.

But unlike the makers of Heineken, Shiner Bock didn't have half a million dollars to be a title sponsor at the festival. They were locked out – or so it seemed. The beer-makers turned to a full-service brand development agency that devised a cagey, classic strategy for a can wrap/beer huggie giveaway at a local mega-music festival. Let's just say David slew Goliath.

"Austin is Shiner Bock's spiritual home, and they wanted a presence at the festival," says Eric Webber, public relations director at McGarrah Jessee, the agency hired by the craft-beer makers.

Shortly before the festival, the agency had 10,000 beverage coolers made that looked like the Shiner Bock cans. Care was taken to get the yellow color just right.

There wasn't a huge budget for customization, but careful thought went into picking a style that lies flat when not hugging a can (so it was easily portable). They also didn't want a bulky foam material. When you slipped the cooler around a can of, let's say, Heineken, it looked like you were drinking a Shiner Bock.

The promotions team went guerrilla for distribution. They put the coolers in people's hands as they filed out of buses pulling up to the entrance. They put the giveaways in their own backpacks and distributed them inside the fence at the event. They even tossed some over the fence to festival revelers.

The result was a ton of awareness and media coverage. The local newspapers picked up photos of people drinking Heineken cans that looked like Shiner Bock. National advertising trade press and beer-focused journals also ran pictures.

"It was risky, but we took a chance and made the move with the limited budget we had," says Webber. "On one level, it was important for people to get the joke – that there was a different beer inside the wrapping. That helped solidify the image of Shiner as the little guy who was the authentic, small-town craft beer. But even if people didn't get the joke, there were still all those pictures of our product at the big event in our town."
VIDEO

THE JOE SHOW reveals some of the latest products and promotional ideas available in the market today. Click here to see a brand-new edition of The Joe Show.







Sponsored By: Pepco
ADVERTISEMENT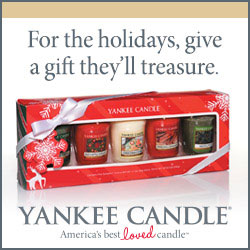 Tell Us How Promo Products Worked For You
We want to hear your success stories on how promotional products played a pivotal role in your business strategy. Do you have a new employee welcome gift program? Have you used promo items in an awareness campaign, product launch or charity event? Let us know and we'll feature your case study in the Successful Promotions newsletter, and you'll also be eligible to win a $100 Visa gift card. Send an e-mail to jchaykin@asicentral.com with a brief description of your case study, and we'll contact you for further details.
Popular Pooch

Manny the French bulldog may not yet be an Internet billionaire, but he is on his way. The personable pup has his own Instagram account and became an online sensation after his owners began posting pictures for friends and family. Manny fever quickly caught on, and his current fan base numbers over 600,000 followers on Instagram (IG handles @manny_the_frenchie and @manny_and_friends); 632,000 Facebook friends and 20,000 on Twitter.
Manny has become a full-time business for his owners, Jon Huang and Amber Chavez. The pup is in demand for modeling engagements, personal appearances, fundraising, and is a merchandiser's dream, promoting a growing number of brands on his website, www.mannythefrenchie.com.
His third birthday party was a sold-out affair, held at Paradise 4 Paws in Chicago. A portion of the registration fee went to the French Bulldog Rescue and the American Society for the Prevention of Cruelty to Animals (ASPCA). The list of sponsors included well-known pet industry brands such as GNC Pets, Martha Stewart Pets and Purina's Beggin' Poppers.
The event featured a Kissing Booth, and "pawty" favors were distributed to each furry guest. Some 200 PetBoxes, which included healthy treats and an array of pet products, were given to the French bulldogs and other small breed dogs in attendance.
In October, Wellness Natural Pet Food sponsored Manny's #MonsterCute Halloween Party, providing about 100 "Wellness Packages" of Wellness pet treats, a branded dog bowl, water tumbler and a coupon. Manny followers could also win a Wellness Package by reposting a photo of the gift package on Manny's social media pages with the message, "I want a #wellnesspackage." About 10 of these packages were awarded online.
Manny's newly launched online store features a variety of T-shirts, sweats and crews, as well as tote bags, coffee mugs and a 2014 calendar, which quickly sold out. Manny is also launching his own doggie bowtie line.
Silicone Media Pocket & Stand

The Silicone Media Pocket & Stand #SILICOME is the latest tech accessory. The mobile pocket wallet is convenient storage for business cards, credit cards and identification. It adheres to the back of your mobile device with 3M sticky. There is a stand for mobile devices which can also be used to wrap earbuds around. Instruction card included.

Crown • ASI 47700
Distinction

Look no further for the perfect weekend getaway bag! The AP6510 Vaqueta Getaway Bag is destined to be noticed. Our finest Colombian vegetable-tanned cowhides are unique, combining extraordinary strength with rich texture and softness. Andrew Philips®, where form and function unite.
Pet Products
Catering to man's best friend is a smart choice for pet stores, vets, kennels, pet insurance companies, dog groomers and municipal dog parks looking to advertise their companies or reward clients. Contact your ad specialty distributor for the pet products featured below, and for all your promotional needs.
Stylish Pets Doggie Skins cotton/poly bandanas are the perfect way for veterinarians and pet groomers to showcase their logos. asi/40788
Pampered Pup This zip-up fleece hoodie has a pouch pocket as well as a notch in the neck to attach a leash to a dog collar. A great advertising piece for dog walkers. asi/35297
Good Dog Bone-shaped dog biscuit with 3-D logo is made in the U.S with all natural ingredients and comes individually wrapped. Ideal as a giveaway at pet-related trade shows. asi/30208
Take A Walk Kennel clubs and pet shops can advertise their services with a 16-foot retractable leash, perfect for morning and evening walks. asi/66224
Never Thirsty Collapsible water bowl clips to leash, backpack or belt buckle. Ideal for pet stores, dog shows and dog handlers. Also great for camping and outdoor activities. asi/52840
Be Prepared Great for animal clinics to give to customers, this pet first-aid kit includes first-aid guide, antibacterial wipes, tweezers, gloves, gauze pads, emergency leash and more. asi/80882
marketing calendar ••• february 2015
National Time Management Month
Most people hit the New Year running with lots of things they want to accomplish. Problem is, by the end of January those goals are distant memories. February is a time to regroup. Hold a sales meeting with your reps with a plan to visit more clients and potential clients. Help employees find better work/life balance through a series of in-house seminars. Look to unload tasks that are time consuming and unnecessary. Your month-long campaign should use a variety of branded products like time-management journals and calendars.
2-6
International Networking Week
Networking events are a way for business people to connect with others who can benefit from using their products or services. Look for local events to attend, or host a series of events throughout the week. Make sure you have plenty of logoed goods – preferably something business related – to hand out.
13
Blame Someone Else Day
Annually held on the first Friday the 13th of the year, rather than taking the heat for a problem, blame someone else. A fun and humorous campaign can blame a fictitious company troublemaker who has erred in many ways. Use your company social media to share videos and blogs about the pest responsible for your ills. Offer T-shirts printed with "It wasn't me!" to followers who post about their own mischief-maker.
24
Single Task Day
There is a school of thought that says multitasking is actually inefficient. So, take on just one task today as a way to fight that inefficiency. Hit the road and visit one client. Clean your contact list. Finish that big project. No matter what you choose, you can always incorporate a branded product in the effort.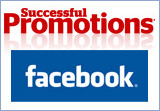 Win $100 & Gain Access to Great Ideas
Sign up now and enjoy The Joe Show, where our very own Joe Haley features cool new promotional product ideas. Access case studies in every industry that showcase the hottest new marketing campaigns. You can even submit your own case studies and be eligible to win a $100 MasterCard gift card. Plus, network with other businesspeople looking to pump up their marketing efforts. Click here to get started today.
Custom Sparkling 2-Box Tower RS302X.Lavish them with elegance! Three sizes of fudgy brownies & Fairytale Bars are stacked in this sparkling tower designed to bubble with joy. Full-color logo or photo is printed on the hanging gift tag. asi/53518

A beautiful way to power your mobile device. This unit provides power for your mobile phone, digital camera, MP3, MP4 or GPS
When not in use, graphics are concealed with a mirror finish overlay. When unit is in use, watch your graphics ILLUMINATE! asi/53518

In-stock / 5-8 day production. Choose from the 3" snowflake design with silver glitter and 5 accent stones, a two sided spinning ornament, glitter wreath, or a high polished tree with accent stones. All ornaments have a recessed area for a full color logo. asi/35850

Moscow Mule Mugs
Conceived in 1941 as a clever promotion for a Hollywood
bar, both the Moscow Mule & its accompanying solid
copper mug continue to signify an uncommon style of refi
ned refreshment. asi/76576


Successful Promotions® is a trademark of the Advertising Specialty Institute. Copyright 2014, ASI. All Rights Reserved.
Advertising Specialty Institute®, 4800 Street Road, Trevose, PA 19053