.


 

| | |
| --- | --- |
| promotional products • incentives • corporate gifts • meetings • events | Volume 92 / November 2013 |

CLEAN SWEEP IN LITTLE LEAGUE WORLD SERIES
As the exclusive laundry products sponsor of Little League Baseball, Sun Products Corp.'s All and Snuggle brands sought to deliver the message, "Strike out Stains" at the 2013 Little League World Series, held in Williamsport, PA, in August. The series draws about 400,000 people each summer.

The two brands hosted a Fan Fun Zone, a booth where players and their families could play games, win prizes and help raise money for the Little League Challenger division, which enables boys and girls with physical and mental challenges to participate in the sport. Snuggle Bear, the Snuggle brand mascot, also made guest appearances in the booth.

Sun Product's distributor partner came up with creative promotional product ideas to help drive the brands' message home. They suggested branded laundry bags to promote the laundry products' sponsorship. This was the first year of a multi-year sponsorship for All and Snuggle for the series.

The idea proved to be a home run. The 1,000 branded bags were used to transport all the dirty uniforms of the players, coaches and referees in the World Series, which were laundered daily and returned to the players at their hotels in an eye-catching branded vehicle.

In addition to the bags that carried the teams' clothing, laundry bags were also awarded to winners of games in the Fan Fun Zone. In one game, participants tossed balls of socks into a Strike Out Stains washing machine and, depending how many socks hit the mark, they received either prizes or coupons.

In another version of the game, the makers of All and Snuggle donated $5 for each sock that landed in the washer, raising a total of $5,000 for the Little League Challenger Division. Another game included a ball toss into the laundry bags.

All and Snuggle posted images of the Fan Fun Zone and the Little League World Series on their Facebook pages and tweeted images using #SOSLaundry. In addition, Snuggle gave each of the players in the World Series mini stuffed Snuggle bears.
VIDEO

THE JOE SHOW reveals some of the latest products and promotional ideas available in the market today. Click here to see a brand-new edition of The Joe Show.



Sponsored by
Clothpromotions Plus

Sponsored by
Cooler Graphics

Sponsored by
Clegg Promo



Sponsored by
Pepco Promotional
Products



Sponsored by
Clothpromotions Plus
ADVERTISEMENT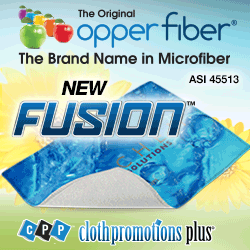 Tell Us How Promo Products Worked For You
We want to hear your success stories on how promotional products played a pivotal role in your business strategy. Do you have a new employee welcome gift program? Have you used promo items in an awareness campaign, product launch or charity event? Let us know and we'll feature your case study in the Successful Promotions newsletter, and you'll also be eligible to win a $100 Visa gift card. Send an e-mail to jchaykin@asicentral.com with a brief description of your case study, and we'll contact you for further details.
Service Station Boosts Loyalty with Promotional Coins
Purr-Fect Auto Services, a gas/service station, is based in an area of Massachusetts with lots of competition for both sides of the business. However, owner Richard Cardano has found that he can keep his customers coming back with great service by giving them a token of his appreciation.
For every $100 that a customer spends in the service bay, they receive a logoed coin worth a 50-cent-per-gallon discount on their next fill-up at the gas station. Roughly seven customers each week receive two to four coins. "It's not unusual for me to pass out 10 or more coins to a single customer," says Cardano.
Customers like the idea – and the savings – as they continue to return for their regular fill-ups. "It gives them a reason to come here rather than a station down the street where gas might be five cents a gallon cheaper," says Cardano. Customers using the coins often fill their tanks – roughly a $40 gas purchase – rather than merely topping off.
Cardano worked with his distributor partner for the best promo item. "After a few exchanges of design ideas, we found the coin design that would work best – and has worked best – for our business," says Cardano, who purchased 1,000 coins. "When we started the program, we got a couple hundred coins out of the box and started giving them to customers," he says. "Since then, the customers – and the coins – keep coming back, so we have not had to get any more from the box in the office."
Those in the auto-service industry, gas stations, quick lubes, car washes, convenience stores and other related venues would benefit by extending a "token of appreciation" to customers – and a reason for them to return in the future. Contact your distributor partner for great ideas and the perfect products to promote your business.
Rockin' Deals on Speakers... the perfect holiday gifts!!!
ALL-IN-ONE's line of AudioStar™ Speakers are ideal for corporate gifts, client holiday presents, employee recognition and more...
With powerful sound and eye-catching designs, these speakers are sure to impress! Everyone loves these best-selling designs:
• AudioStar™ A22 – twin Stereo Speakers.
• AudioStar™ A23 – premium metal Speaker with 360° sound.
• AudioStar™ A24 – premium metal cube speaker.
• AudioStar™ A26 – Bluetooth ttwin Stereo Speakers.

For the 2013 Holiday season, these speakers have New LOWER Pricing and are available in quantities as low as 15 pcs.!

From ALL-IN-ONE® • asi/34256.
Tech Items
Electronic products are popular for all businesses. Contact your distributor for the hottest tech items to highlight your company name and boost profits.
GET ON UP Wake to your favorite music with this iPod alarm clock that charges your device at the same time. Includes a basic buzzer, backlit LCD and a splash of fun color. asi/91284
CLICK AND CHOOSE Liquid filled two-button optical mouse with scroll, optical tracking and USB plug. Comes with one stock 2D or 3D floater. Ideal accessory for financial firms. asi/61013
MOVING IN STEREO Sleek, modern wireless Bluetooth stereo headset with built-in microphone lets you listen to music or make calls from your cell phone. Makes a welcome airline promo. asi/48885
ON THE WRIST Silicone wristband includes a stylus for use with most tablet and phone screen interfaces. Available in a variety of colors. Think of travel and athletic promotions. asi/90344
STRETCH AND FLEX USB hub has flexible arms and legs with 2.0 high-speed port on each limb. Compatible with Windows and MAC OS. Consider tech and entertainment promotions. asi/52371
SOLAR FLARE Slim and compact dual power charger for micro USB cell phone is powered by charging solar panel via UV light. Also includes adaptor for iPhones 3, 4 and 4S. asi45450
marketing calendar ••• FEBRUARY 2014
National Mend a Broken Heart Day
Reflect today and think about all the client relationships that have gone sour over the years. Whether the break up was intentional or not, February is the perfect time to win that business back. Run a month-long campaign by reintroducing your products and services. Send videos and catalogs via a reusable USB stick. Have "dates" where you try to win back their business. And don't forget to call your distributor partner to help you with all the details.
3-7
International Networking Week
Networking, when done effectively, is a powerful skill for any businessperson to master. It can lead to sales and great business contacts. But, too few people enjoy doing it. Get over that hurdle by not only participating in events this week, but consider hosting or co-hosting events with local chambers of commerce. Invite area professionals to your office for a tour and then follow up with a speed networking event. And remember to have lots of logoed products on hand as nice parting gifts.
14
Valentine's Day
This is the perfect day for singles' cruises, couples' getaways and any other company looking for love to run a promotion. There are all sorts of heart-shaped promotional products and "lovers" kits to imprint with your company logo. Send your best clients chocolates today and tell them how much you appreciate them.
17
National Chili Day
With or without beans, doesn't matter, today is the day to get your chili cooking. Whether you're having a fun employee chili cook off or taking your favorite clients out for Tex-Mex, you can run a fun promotion today using pepper-themed promo products. And, why not drink a few margaritas to top the day off?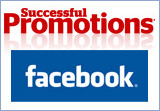 Win $100 & Gain Access to Great Ideas
Sign up now and enjoy The Joe Show, where our very own Joe Haley features cool new promotional product ideas. Access case studies in every industry that showcase the hottest new marketing campaigns. You can even submit your own case studies and be eligible to win a $100 MasterCard gift card. Plus, network with other businesspeople looking to pump up their marketing efforts. Click here to get started today.

Diamond Cosmetics offers professional health and beauty products providing companies with high quality cosmetic items for Corporate Sponsors of Women's Events, clothing, shoes & accessory manufacturers, health and medical companies, entertainment industry, media, and many more industries and institutions. asi/49640
Custom Christmas 2-Box Tower RC302X
Warm hearts with three sizes of gourmet brownies and delicious blondie bars. Your full-color logo is elegantly displayed on the gift tag and message card. asi/53518

Bug Bands Will Keep The Mosquitoes OFF. No Deet, Safe for Kids, Made in the USA. asi/80345

Successful Promotions®  is a trademark of the Advertising Specialty Institute. Copyright 2013, ASI. All Rights Reserved.
Advertising Specialty Institute®, 4800 Street Road, Trevose, PA 19053