| | |
| --- | --- |
| promotional products • incentives • corporate gifts • meetings • events | Volume 110 / May 20, 2015 |
Click here to see other new and creative promotional products

PRODUCT OF THE MONTH





PRODUCT SPOTLIGHT





Plan the Perfect Golf Event


Producing a golf event takes careful organization and planning, as well as the right promotional products that will enhance the event. Check out these tips from experts Roger Caldwell, owner and founder of Kansas-based Great Golf Events; Larry Battaglia, owner of New York-based Golf Event Planning; and Kevin Ludke, PGA professional with Miami-based Professional Golf Events South Florida.

Start with a plan. Caldwell advises to plan a minimum of 120 days out. "Focus on what you're trying to accomplish and plan ways to promote both your purpose and the event," he says. "If this is a customer appreciation event, spoil them with branded gifts and awards to keep your brand in front of them."
Product Suggestions: Build interest by sending sets of branded golf balls to potential participants. Use four-color printing to enhance your logo.

Locate the best course. "Proximity is a factor, but I look at the overall facility and how the course sets up for a particular tournament, including the cart staging area, lunch and dinner arrangements, overall player room and activity setup room," Ludke says. He also advises making sure the course and greens are in good shape and that the staff can accommodate the needs of the event including competitive pricing for golf, lunches, dinners, etc.
Product Suggestions: Once you've picked a golf course, order T-shirts emblazoned with the course name and your logo. Add branded hats if the budget allows.

Design an event website. Battaglia says, "We start out by educating ourselves about the overall mission and purpose of the event. We then create custom imagery that is tailored to individual clients." He notes that capability for event marketing, accessibility to online registration and linking clients' homepages also make for great websites, as well as options for tee time reservations and social media integration.
Product Suggestions: Make participants want to register via your website by offering logoed boxes of tees to those who sign up online.

Choose fun games. "Traditional on-course contests are a must, including hole-in-one, longest drive and closest to pin," says Caldwell, "But implement some unique games as well." He suggests placing five pins on the green and making all of them hole-in-one prize holes or providing prizes for natural birdies to any flag. "In order to make this work, the jackpots must look easy to earn," Caldwell says.
Product Suggestions: Branded contest prizes range from the expensive (custom tournament jackets) to the economical (ditty bags loaded with accessories). Choose based on difficulty of winning the prize.

Present the right trophy. "It's a mistake to choose cheap trophies or something donated that most people could care less about," says Ludke. "The key is that you want your players to remember the event and you want to impress them with that wow factor from start to finish."
Product Suggestions: Pick from a vast selection of top-drawer logoed golf trophies for team prizes. For individual prizes, choose branded items that participants can use on a day-to-day basis so they will be constantly reminded of the event.
VIDEO

THE JOE SHOW reveals some of the latest products and promotional ideas available in the market today. Click here to see a brand-new edition of The Joe Show.







Tell Us How Promo Products Worked For You
We want to hear your success stories on how promotional products played a pivotal role in your business strategy. Do you have a new employee welcome gift program? Have you used promo items in an awareness campaign, product launch or charity event? Let us know and we'll feature your case study in the Successful Promotions newsletter, and you'll also be eligible to win a $100 Visa gift card. Send an email to jchaykin@asicentral.com with a brief description of your case study, and we'll contact you for further details.
Turtle Pins Popular With Resort's Guests
La Playa Beach and Golf Resort, a boutique beachfront resort in Naples, FL, celebrates the endangered native Loggerhead Turtles. They encourage families to go green on a family philanthropic vacation aimed at discovering and conserving the delicate ecosystems and endangered wildlife of the region.
"Sea turtle preservation is the ultimate goal in our area, and we do our part by providing guests with the knowledge to help protect the turtles," says David Martorana, director of sales and marketing at the resort.
La Playa partnered with the Conservancy of Southwest Florida's Sea Turtle Monitoring and Protection Project to educate guests on the sea turtles, which use the hotel's beaches as a nesting area, and involve guests in efforts to protect the species. Guests at La Playa receive sea turtle pins at check-in, together with an information card about the Conservancy and what can be done to protect the turtles. Last year, about 17,000 pins were distributed.
"The sea turtle pins have been very popular with guests," says Martorana. "It's something that surprises and excites those who are staying with us for the first time, and is an added touch that returning guests look forward to receiving." In addition, it's a great souvenir that doesn't require any packing.
La Playa also provides sea turtle coloring books for children at the resort's restaurant, Baleen. Stuffed sea turtles are available for purchase in the resort boutique and in each guest room.

The resort also recently offered a package for one sea turtle season called the "Love Nesting" package. Guests who select this package when reserving will get luxury beachfront accommodations, a stuffed sea turtle and educational materials on arrival, and tickets to the Conservancy of Southwest Florida Nature Center.
The Bluetooth Remote Shutter

The Bluetooth Remote Shutter #BLUTHSH is compatible with Android 4.2.2 OS or newer and iOS 6.0 or newer. The transmit frequency is 3.4GHz with a communication distance of 30ft. The battery life is approximately 6 months under working 10 times a day. Perfect to use with the popular selfie sticks at parties and functions.

Crown • ASI 47700
Our PLUSH is Tested for Ages 0 and Up!

Our Plush undergoes the most stringent testing and meets the CPSIA requirements for ages 0 and up. We also offer FREE RUSH on our entire line of plush!

Vitronic Promotional Group • ASI 93990
Pins & Buttons
Traditional promo items for decades, pins and buttons are ideal for hotels and resorts to hand out to customers, as the case study above shows. In addition to tourism, the 2016 political season is heating up, and no campaign would be complete without these popular promotional pieces. Contact your distributor for more information on the items featured here.
Customize It Put your message on your next promotional campaign with this customizable button with safety pin back that has ample imprinting space. asi/68507
Vote Now! Proudly wear this nostalgic button to inspire others to exercise their right to vote. Has a secure safety pin back and silver metal backing. asi/47150
Save the Turtles During the Gulf oil spill, hundreds of sea turtle eggs and hatchlings were saved by human intervention. This antique brass sea turtle pin would make a perfect commemorative item. asi/96235
Flipper Fans This light-up dolphin pin is a favorite among children. Great for zoos, aquariums, pet stores, scuba diving schools and stores, travel agents, beach-front hotels, cruise lines and more. asi/34194
Be Seen Round flashing LED button with butterfly back is ideal for concerts, fundraisers and conventions. Batteries included and installed. Not for children under 3 years. asi/42016
Head Turner Spread brand awareness during trade shows, parties and other corporate events with this 2-inch round button. The frosted plastic will illuminate your logo with a pink glow. asi/31957
marketing calendar ••• august 2015
As families get ready for end-of-summer vacations before the start of the new school year, there are ample opportunities for businesses, associations, nonprofits and more to run fun campaigns.
Happiness Happens Month. For the next 31 days, people are urged to express happiness rather than gloominess. As for businesses, who doesn't want happy customers? Think of those things that bring smiles to their faces – whether it's posting clever videos or writing humorous blogs – run a month-long campaign complete with fun logoed products.
If you're in a music-related business (radio stations, instrument sales, instructors, bars, venues, etc.), tie a campaign around a music legend, as many stars were born this month: August 1: Jerry Garcia of The Grateful Dead; August 12: country star Buck Owens; August 19: Tiny Bubbles singer Don Ho; August 29: Michael Jackson. Other events ripe for promotion include Elvis Week from August 10-14 to celebrate the King of Rock; Vinyl Record Day is August 12; The Beatles 50th Anniversary of their playing at New York's Shea Stadium is August 15; it's also the anniversary of the largest concert in music history – Woodstock.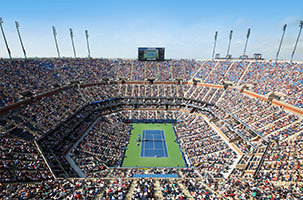 For quirkier promotions, consider the following: National Lighthouse Day, 7; Weird Contest Week, 10-14; National Roller Coaster Day, 16; and National Hot Dog Day, 26. If you want to focus on clients with an inner nerd, think about launching a promotion on August 19, science fiction writer Ray Bradbury's birthday; or on the 22nd which is Star Trek creator Gene Rodenberry's birthday.
Finally, if you're looking for an athletic tie-in, August 31 is the start of the U.S. Open Tennis Championship.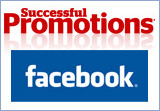 Win $100 & Gain Access to Great Ideas
Sign up now and enjoy The Joe Show, where our very own Joe Haley features cool new promotional product ideas. Access case studies in every industry that showcase the hottest new marketing campaigns. You can even submit your own case studies and be eligible to win a $100 MasterCard gift card. Plus, network with other businesspeople looking to pump up their marketing efforts. Click here to get started today.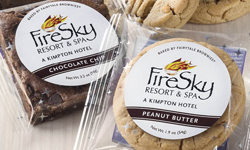 Fairytale Brownies Custom Label Brownies & Cookies Be Remembered! Create a memorable touchpoint at company events or trade shows with custom label brownies and cookies. Full-color logo or message on the individually wrapped treat. The perfect giveaway. asi/53518


Successful Promotions® is a trademark of the Advertising Specialty Institute. Copyright 2015, ASI. All Rights Reserved.
Advertising Specialty Institute®, 4800 Street Road, Trevose, PA 19053