| | |
| --- | --- |
| promotional products • incentives • corporate gifts • meetings • events | Volume 62 / May 2011 |
SPONSORED BY



Click here to see other new and creative promotional products

Cover Story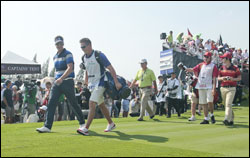 Organize a Golf Tournament in 6 Easy Steps
A successful golf tournament creates good memories for meeting and incentive trip attendees – and can be a great business-booster, too, if clients are involved. Here's how to plan a golf event that will stand out from all of the others.
Step 1
Plan at least four months out. Most golf courses are ready to help you with the planning task, as they likely have a few dozen group events come through each season, and so have a system for handling groups. But you should contact the pro shop at your desired course at least 120 days out; not only do you have to ensure that the course is free on the day you want it, you and your staff will need that much time to create your itinerary, coordinate the details and market the event. The golf shop will usually assist any group that has 16 or more players, and can accommodate as many as 144 players on a course for a single event. But groups generally need to have at least 60 players – and sometimes 80 – to secure what's called a 'shotgun' start on the course.
ADVERTISEMENT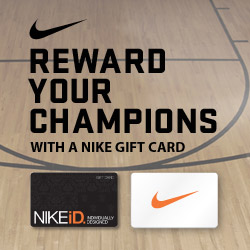 Step 2
Budget carefully. "Tournaments can run way over budget due to unanticipated costs," says Daiva Rugienius, events coordinator for Corporate Golf Tournaments. Besides obvious costs like course rentals, banquets and trophies, Rugienius advises searching out hidden expenses such as club extras and cart fees and minimums, gratuities and taxes. "When you've catalogued every possible expense, divide by the minimum number of participants to get your per-person cost," she says.
Step 3
Create a tournament Website. To drum up players, you might have to market aggressively. One tool that helps boost attendance at low cost is the Internet. "I'm seeing many organizations create individual Web pages for their golf events," says Walt Galanty, founder of AIM Meetings & Events. "A golf-events site can be used for registration and for keeping up interest of attendees and letting them know who else is playing," Galanty adds. "On the site, you can also post names of the winners and the prizes they won and allow attendees to order photos directly from the photographer. Not only that, but it can allow hotlinks to your events sponsors' Websites."
An additional tip: "Build excitement with photos from previous events," advises Rugienius.
Step 4
Choose foursomes wisely. Once the attendee list is set, there are several things to consider when grouping players into foursomes. The first, of course, is business interest. People come to business-golf events to meet others with reciprocal business interest, so allowing attendees to choose on their registrations forms who are in their group, or which type of buyer or supplier they'd like to be paired with, is wise. The other consideration is handicaps. By having players list their handicap on their registration, the golf shop can determine who should play with whom so that the pace of play does not get too slow. Also, handicaps help the golf pro determine which playing format would be best.
Step 5
Create a game-day timeline. "Start registration at least an hour ahead of tee-off," says Rugienius, "and make sure your support staff arrives on time." Equipment, gifts and trophies should be delivered well ahead of time, unpacked, sorted and available for distribution where and when they are to be distributed.
Step 6
Don't forget awards and giveaways. You'll want to give attendees logoed items that they'll use over and over again to help them remember the great time they had. (See "Tournament Shopping List" below.) And, you'll want high-quality photos. Rugienius advises hiring someone to photograph all of the course events and post the photos on clamshell display boards immediately following the tournament. When the tournament concludes, hand out awards at a cocktail party or dinner, and have a videographer on hand to create a customized DVD for all attendees.
Tournament Shopping List
Here are some popular logoed giveaways for golf events: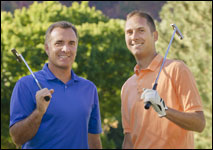 Polos – These are a staple at any upscale tournament. Look for a relaxed fit, moisture wicking mesh, knit collar and UPF sun protection. Place a tonal logo on the sleeve for an understated look.
 
Golf balls – Shorten play time by choosing urethane-covered balls engineered for maximum distance off of a wide range of swing types.
Shoe bags – Choose models with heavy-duty construction with a handy top handle, mesh screens for ventilation and a plush lining to avoid scrapes and scuffs.
Hats – Opt for a logoed bill cap featuring structured, well-fitted construction, a dark underbill to reduce glare and vibrant stitching and piping.
Jackets – Choose full or quarter zip, depending on the look and style.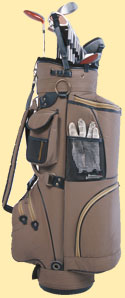 Golf bags – Consider inexpensive gear bags as starter gifts and hole prizes, but go all out with beautifully-textured leather club bags for top winners and raffle prizes.  
Gloves – Choose a pair with superior suppleness, enhanced moisture and heat dissipation and good, flexible mesh airflow.
Golf packs – Prepare your duffers for the elements by choosing kits that include sunblock, lip balm, moist towelettes and insect repellent.
Divots – Look for divots with curved, course-friendly designs that repair grass without pulling it out by the roots.
Towels – Features to look for include: 100% double-sheared cotton, expert hemming and grommet hooks.
Trophies – A variety of options are available, from mounted crystal balls, golf pyramids, presentation boxes, descriptive plaques and distinctive vases. Work with your promotional products distributor to find the perfect item.
VIDEO

ADVERTISEMENT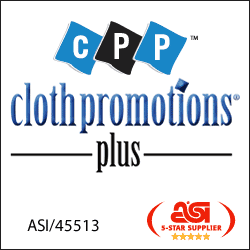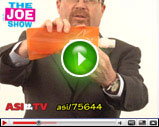 THE JOE SHOW
The Joe Show reveals some of the latest products and promotional ideas available in the market today. Click here to see a brand-new edition of The Joe Show.
ADVERTISEMENT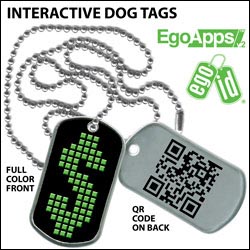 Win $100 & Gain Access to Great Ideas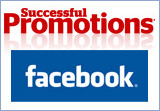 Sign up now and enjoy The Joe Show, where our very own Joe Haley features cool new promotional product ideas. Access case studies in every industry that showcase the hottest new marketing campaigns. You can even submit your own case studies and be eligible to win a $100 MasterCard gift card. Plus, network with other businesspeople looking to pump up their marketing efforts. Click here to get started today.

Zemoga Rolls Out a Delicious Promotion at Ad Week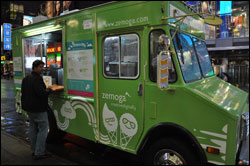 Instead of fighting to catch the eye of Advertising Week attendees, digital media agency Zemoga went after the sweet tooth. At the annual conference of marketing and advertising professionals held in New York City, Zemoga skipped the traditional booth and got its message in front of people by way of a custom-branded ice cream truck. 
The truck gave away free samples of Van Leeuwen Artisan Ice Cream served in custom-branded dishes, plus branded napkins and postcards. The truck also featured a "menu" outlining the company's digital services, and an attached flat-screen TV displayed a reel of Zemoga's work for its clients, which include Toyota, Sears and Pfizer. But the vanilla and Colombian-coffee ice cream that Zemoga handed out, along with Colombian iced coffee, did more than just taste good – the treats also carried the company's brand message.
"We have 150 employees, and 130 of them work in Bogota, Colombia," says DJ Edgerton, CEO of Zemoga, which also has offices in New York and Connecticut. "So we're trying to introduce customers to the idea of having the work done in Colombia, which we did through the tagline, 'From Bogota With Love.' " The tagline was printed on the shirts of those behind the wheel and on the promotional materials.
The truck itself also conveyed a message: the nimble and creative nature of Zemoga's work. Specialized, artisan food trucks are exploding in New York City, thanks partly to New Yorkers' embrace of social media and geo-location services like Foursquare, which can keep followers updated about where a truck is at any given time. The Zemoga ice cream truck demonstrated its affinity with these creative thinkers. "Our intent is to prove to our customers that we can make them stand out in a crowd, so it was imperative to show people that we do things differently," says Edgerton.
Over the seven days the truck cruised through New York, Edgerton estimates that Zemoga made well over 7,000 direct impressions with Advertising Week attendees and pedestrians on the street, and gained a significant number of inquiries about the company and new business leads. For the $15,000 Zemoga invested in the effort, Edgerton says the return on investment went far beyond what he could have hoped for, and was far better than the company could have realized by going with a traditional booth.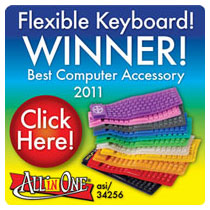 Go with the Winner!
Distributors have voted, and the winner is...the Flexible Keyboard from All-In-One, asi/34256. In recognition of innovative design, the Flexible Keyboard won "Best Computer Accessory" in the Counselor Product Design Awards! With 11 brilliant colors, this full-size keyboard is waterproof, rinsable and hygienic – ideal for restaurants, hospitals, stores, and more! It even rolls up for easy portability!

Awards
Employee of the year, Little League champs, 25-year anniversary or a golf tournament winner – these are all great reasons to present that special award.
World Champ This globe sits on an optical crystal base and would be ideal as an award for an international sales rep winner. asi/63110

 

Satisfaction Highlight any achievement with this silver-tone, photo-cast plaque. Overall size: 9" tall x 16" wide. asi/75530

Crystal Clear Perfect for anniversaries, this diamond-shape clock is made of 100% optical crystal with a large crystal base with two supporting pillars. asi/71370

 

Hole In One Acrylic golf plaque has plenty of space for personalization making it just the thing for tournaments. asi/30540

Show Off This Gallery Plaque can be customized with preloaded images and comes in three sizes. Makes a great award for kids' sports teams. asi/48051

 

Set Sail Polished and lacquered solid brass ship's wheel clock rests on a mahogany base which features nautical rope and brass-knob detailing. asi/61943
marketing calendar ••• August 2011
Happiness Happens Month
Don't you just hate happy people? Always cheery. Always upbeat. Never down. If we could only bottle whatever it is they have, then the world would be a better place. Well, maybe that's taking happiness a little too far, but this month is the perfect time to run a happiness campaign aimed at your clients and potential clients. Kick it off with a week's worth of client visits. Don't forget to bring gifts logoed with the yellow smiley face. During week two of your promotion, create a blog about how your clients make you happy, include pictures of them and notify them of the blog via Facebook and Twitter. For week three of the promotion, have an open house for your clients as a sign of your appreciation for them. Have a photographer take pictures of them with company officials which can be placed in an imprinted frame and sent to them in week for of the promotion. Call your distributor for help with creating this month-long tiered promotion.
6
National Fresh Breath Day
Let's face it, no one wants to talk to someone with bad breath. On the other hand, no one wants to be that person with bad breath. Today is the ideal day to run a fun, lighthearted campaign in which you can give imprinted bottles of breath spray or tins of breath mints. Your overall theme could be "We'd rather hear ya than smell ya." This is especially applicable for dentist, hygienist, and dental product manufacturers and resellers. To find an assortment of related, imprintable products contact you distributor partner.
8-14
Exercise With Your Child Week
Maybe we have a childhood obesity epidemic in this country because kids take after their parents. For the next seven days a promotion that gets adults to start interacting with children might be the thing to get those kids on the right, healthy path. A variety of products can help send a positive message: interactive coloring books, jump ropes and other assorted exercise/sporting goods equipment, athletic apparel and water bottles. Your distributor can help with all the details.
22-26
National Safe at Home Week
Nearly 200,000 people die at home each year because of accidents according to the Center for Disease Control and Prevention. This week is a perfect time to run a safety campaign which is perfect for any industry that targets homeowners – painters, remodelers, caterers, landscapers and hardware stores. The campaign should stress the importance of home safety with appropriate imprinted products like calendars, outlet covers and fridge magnets. You can also post a daily blog covering a variety of safety-related topics like ladder usage and the proper disposal of hazardous household chemicals. Call your distributor for help in getting the right products.

Solve This Dilemma
Every month, Successful Promotions will launch a new contest where we ask you, our readers and Facebook fans, for your most creative ideas for solving businesses' dilemmas. Each entry should be 50 words or less and a promotional product must be part of the solution to the weekly challenge. Send all entries to jhaley@asicentral.com by the specified deadline in order to qualify for a free gift. Winners will be randomly selected from all entries.
This Month's Contest: Sales Mania. Kinard's department store is set to launch its first back to school sale of the year and wants to draw as much traffic as possible. In fact, they are looking for a way to get customers inside the store for many years to come. Aside from offering discounts on clothes and school supplies, what else can they do to help gain lifelong customers? Don't forget that promotional products are important to any award-winning campaign. Send your ideas to jhaley@asicentral.com by June 15.

Unique shaped ball point pens; guaranteed to delight any recipient. These fun and unique shaped pens come in a variety of different shapes, perfect for your next promotion. Uses standard refills which are easily replaceable. Also available in other shapes such as dog, tulip, windmill, astronaut, kangaroo, apple top, dolphin top, penguin, polar bear, statue of liberty and alligator. Price: $2.50 for all shapes. asi/45100

 

Individual's Picture + Brand Logo = Successful Promotion Turnkey, low-cost promotion. Each recipient receives two personalized luggage tags and straps. Made from durable laminated Teslin®. Available from 5-star supplier. asi/42989

Coolneckwear is Made in the USA to order in 7-10 working days.Perfect for workers, picnics, golfouttings, sports teams, events and even yardwork. It comes in white, blue, black, orange, yelow, navy, pink, or custom colors. The product comes with instructions printed on them on how to activate and use.It can be customized with your logo. asi/44812

 

Polish Up your Awareness Campaigns –
Unique promotions for Breast Cancer Awareness and Ovarian Cancer Awareness. Asstd. sizes and nail colors available. Visit us at ESPOnline. A portion of the proceeds are donated. asi/49640

Put your brand in their hand with Jelfin's ball shaped computer mouse. Interchangeable sports themed skins and a 2" print space make this a unique promotional product. asi/63296

 

Slap, Wrap & Go! –
Lays flat for storage...then slaps onto beverage. Patented Exlusively. NEW shark skin backing. Neoprene for better GRIP. Longer-lasting and keeps your beverage COLDER. asi/80345

Why should Harry have all the fun? Celebrate the HUGE SAVINGS from 5-Star Supplier IDPaspinline on Flat Polyester Lanyards. Lanyards (ASPIN-FPL 5/8") priced as low as $0.71(P) FREE color match and attachment. Now that's something to get excited about. asi/62088

 

Let IDPaspinline put a charge in YOUR day with outrageously low Lapel Pin prices. Fast delivery, free artwork, unlimited revisions and all-inclusive pricing with no hidden fees! ASPIN-SE-WH Soft Enamel 3/4" priced as low as $0.48(R). ASI 5-Star Supplier. asi/62088


Successful Promotions® Trend Report™  is a trademark of the Advertising Specialty Institute. Copyright 2011, ASI. All Rights Reserved.
Advertising Specialty Institute®, 4800 Street Road, Trevose, PA 19053