| | |
| --- | --- |
| promotional products • incentives • corporate gifts • meetings • events | Volume 108 / March 18, 2015 |
Click here to see other new and creative promotional products

PRODUCT SPOTLIGHT





PRODUCT SPOTLIGHT





Wearables Have Star Power


Ellen DeGeneres knows the power of promotional products. The reigning queen of afternoon talk shows is known for gifting her celebrity guests with wacky, memorable, specially designed promotional items, such as a baby carrier bearing huge angel wings for Victoria's Secret Model Miranda Kerr, complete with makeup and hair accessories.

But one of Ellen's most popular giveaways is her branded male underwear, which she presents to male celebrity guests, sometimes on air, but more often in a gift bag for appearing on the show. A number of recipients, including country singer Tim McGraw and R&B singer/songwriter Jason Derulo have been caught wearing the skivvies in candid photos, the Ellen waistband visible above their low-slung jeans. She's so well-known for the underwear giveaways that OneRepublic lead singer Ryan Tedder turned the tables on Ellen and gifted her on the show with a pair of undies bearing his band's name on the waistband.

DeGeneres offers a wide variety of promotional items for sale on her website, too, including hoodies, socks, T-shirts, bags and many others. Smart marketers like Ellen know that branded apparel is a favorite with consumers across all segments. One promotional expert says that a reason for this is that when someone is wearing such a visible branded item, "it implies a deep level of acceptance and support for that brand."

Celebrities aren't the only ones who make use of branded apparel. Colleges and universities are one of the top markets for apparel today, says The Scarlet Marketeer's Mary Ellen Sokalsi, citing admissions, bookstores, athletic wear, fraternities and sororities as prospective niches. "They either want hip, soft comfortable fashions, hardcore workout wear or spirit-boosting pride wear with a collegiate tone," she says. "The fabrics, styling and imprint are all important. The synergy of the three can make or break a promotion."

| | |
| --- | --- |
| | |


For example, Portland State University (PSU) wanted to build branding around a program, "Portland State of Mind" that celebrated events around the Portland community and on campus. So they contacted their promotional products partner who provided the school with T-shirts. The tees had a Portlandia style and feel, and were designed by PSU student artists, which included images of a campus food cart and the "Victor Viking" school mascot. The tees were sold online and on campus, and were advertised in the school's alumni newsletter, that goes out to some 100,000 people.

The success of the first year's program led to a new program called "Fearless" in which PSU students are encouraged to be fearless in their choice of academic pursuit and lifestyle. The new Fearless e-store gives the students the ability to customize their apparel to proclaim their choice. They could be a "Fearless Architect," or a "Fearless Teacher" or "Fearless Fireman." The Fearless program is supported online by YouTube videos produced by students that explain the programs and how to order the merchandise. Both programs have been very popular in terms of orders and visibility on campus.
VIDEO

THE JOE SHOW reveals some of the latest products and promotional ideas available in the market today. Click here to see a brand-new edition of The Joe Show.







Tell Us How Promo Products Worked For You
We want to hear your success stories on how promotional products played a pivotal role in your business strategy. Do you have a new employee welcome gift program? Have you used promo items in an awareness campaign, product launch or charity event? Let us know and we'll feature your case study in the Successful Promotions newsletter, and you'll also be eligible to win a $100 Visa gift card. Send an e-mail to jchaykin@asicentral.com with a brief description of your case study, and we'll contact you for further details.
Branded Apparel Aids School In Fundraiser
When the students at South Glens Falls High School reach their 28th straight hour of dancing for charity, one could imagine their energy drained and exhaustion setting in. In fact, it's quite the opposite. The South High Marathon Dance builds to a crescendo of anticipation in its final hour. Announcements are made for how much money was raised, who raised the most and who won the event's multiple raffles. The 800 students who danced all day and night create one final flourish with the Strut Your Stuff performance as their families cheer them on in the school's packed gym.
For 38 years, the marathon dance has helped those in need, from paying for medical expenses to sending terminally-ill patients on dream vacations. On March 6-7 the students and supporting community raised $621,680, bringing their grand total to more than $4.82 million. It helps people like Nolan Jacox, a five-year-old with an autoimmune disease that causes him to produce too many white blood cells. As a result, he is allergic to most foods and must eat through a feeding tube.
The school works with a screen printer/embroiderer that prints multiple garments for the recipients, families, production crew, alumni, students and more, as well as a fundraiser design that, last year, rose over $7,000 through sales of hoodies and short- and long-sleeve tees. The back of the shirts feature the name of every person that benefited from the money raised through the dance. "The dance and these shirts have helped with the lives of so many people," says Rob Chadwick, a father of two South High students.
Over 90% of the student population participates in the dance. A student committee chooses the causes to support and determines the costumes that will be worn at the dance. "The kids prepare for the dance throughout the year," says Chadwick, who also works security for the dance. "They even practice special dances in their gym classes." In this case, the power of dance is more than just a phrase.
The Prism Tumbler

The Prism Tumbler is a 24oz. double wall insulated AS tumbler with a flip top lid and a PolyPro straw. This BPA free tumbler has an exclusive pattern color inner wall which makes it unique. The Prism tumbler comes in 6 popular colors to show off your logo.

Crown • ASI 47700
The Canvas Collection

Our A325 Canvas Travel Bag is the perfect blend of form and function. Made of 14 oz canvas with PVC accents, it features a zippered top closure and a striped lining interior. With an oversized front pocket and zippered interior security pocket, this bag is perfect for storing all things needed while on the go. The Canvas Travel Bag also features a 50" adjustable & removable shoulder strap and 20" handles with a snapping handle wrap.
Hoodies
Whether it's for a school fundraiser, gym and fitness event, or just as a comfy item to add to your company store, you can't go wrong with the always-popular hoodie. Contact your promotional products distributor for more information.
Nature Lover Leave your mark with this camo-patterned light-layered hoodie. The eco-jersey full jacket is made from a blend of organic cotton, recycled polyester and naturally occurring fibers, plus non-toxic dyes and biodegradable fabric softeners. asi/35722
Trendsetter Stay comfortable and dry with this moisture-managing Badger Defender polyester hoodie. Contrasting yoke and top sleeve inserts. Front pocket pouch with two hook and loop closures at top of pockets with headset opening. asi/40788
Super Style Keep warm in the color-block designed Victory cotton/poly hooded sweatshirt that's combed for added softness and durability. Has quarter zip, as well as a front pouch with hidden cellphone pocket. asi/44620
Fun Colors Stand out in this tie-dyed hoodie made of pill-resistant 80/20 poly/cotton blend with matching drawcord and a warm double-lined hood; double needle stitched pouch pocket. Youth sizes. asi/45581
Pink Power Get active with Asics fleece women's lightweight cotton/poly hoodie. Has contrast white zipper and drawstring, split-stitched double-needle sewing on all seams, and embroidered Asics logo. asi/88747
Fan Favorite Look smart in this contrast color self-fabric lined hoodie that has self-fabric sleeve cuffs and hem, drawstring with metal tip, front pouch pocket and front underarm with metal grommets. asi/66888
marketing calendar ••• JUNE 2015
National Safety Month
This is a great opportunity for internal and external promotions highlighting safety in June. For your employees, a safety campaign can focus on reducing lost man hours by adopting safety measures in the workplace regardless if it's on a shop floor or in the office. A tiered incentive program should provide logoed products for attaining goals. Promotions can also stress safety while on the road, whether it's for business or pleasure. Consider branded car safety kits as a gift. Such a campaign lets clients know you are concerned about their well-being. And for new homeowners or new parents, a promotion that highlights safety measures at home can be beneficial, especially if you market your products and services to this market. Your distributor partner can help you develop these campaigns and help you find appropriate products for each.
4-10
National Business Etiquette Week
At times, Ms. Manners would scratch her head if she saw how some professionals conduct business. But this week you can launch a fun promotion that addresses poor business etiquette issues. Use the week to teach a class to college graduating seniors to provide them with tips and skills for entering the workforce. Also, create a fun video with the do's and don'ts of the business world. And consider holding a networking event for colleagues and clients to talk about the state of your relationship. Logoed business card holders would be an ideal giveaway to everyone who participates.
15
Nature Photography Day
A natural fit for anyone in the photography industry, but today is also perfect for a brainstorming meeting for your staff. Unlock the creativity by challenging everyone to come up with the best and most creative pictures of nature. Have people work in teams as they scour the surrounding community snapping photos of anything and everything. Meet in the afternoon to present pictures and hand out awards in a variety of categories. Your distributor partner can help you secure logoed items like picture frames, digital cameras and more related items.
22
Stupid Guy Thing Day
Star Wars (and Trek), sports, video games, etc. – these are things that lots of women "don't get" or refer to as stupid guy things. Well, today's an awesome choice to run a fun promotion to your female clients explaining what all these "dumb" things are and why guys love them. Sports bars can have ladies' night to watch ball games, play Xbox or talk about "guy" flicks. There are a ton of fun logoed products that your distributor can help you secure for the event.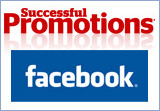 Win $100 & Gain Access to Great Ideas
Sign up now and enjoy The Joe Show, where our very own Joe Haley features cool new promotional product ideas. Access case studies in every industry that showcase the hottest new marketing campaigns. You can even submit your own case studies and be eligible to win a $100 MasterCard gift card. Plus, network with other businesspeople looking to pump up their marketing efforts. Click here to get started today.
| | |
| --- | --- |
| | |
| Fairytale Brownies Admin Day Sprite 24 CR224AD Sweet Rewards! Recognize those who keep business running smoothly with 24 unforgettable treats. Rich brownies are individually wrapped and packed in a classic box; wrapped with a Happy Admin Day gift band. ASI 53518 asi/53518 | Sparkling Earth Products Made In The USA Skull Caps. These skullcaps are great for construction workers, bad hair days, under helmets for cyclists, beach wear, at the gym, etc... They also provide great head cover for hair loss, and more. They tie in the back and have a super absorbent terrycloth sweatband. No more sweat stains in the front or sweat in your eyes. One size fits most. We do CUSTOM SCREEN PRINTING! asi/88449 |


Successful Promotions® is a trademark of the Advertising Specialty Institute. Copyright 2015, ASI. All Rights Reserved.
Advertising Specialty Institute®, 4800 Street Road, Trevose, PA 19053