| | |
| --- | --- |
| promotional products • incentives • corporate gifts • meetings • events | Volume 84 / March 2013 |
SPONSORED BY



Click here to see other new and creative promotional products

A CHANGE OF FACE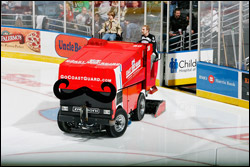 Hate shaving? Then you'll love November. Since 2004, the Movember Foundation has been partnering with businesses, local organizations and sports franchises to raise awareness and money for a variety of men's health issues by encouraging men to grow facial hair for a good cause. The goal of the Movember movement, a combination of the words "moustache" and "November," is to "change the face of men's health."
NHL and AHL hockey players have long embraced the Movember agenda, beginning the month clean-shaven and embarking on a 30-day competition to see who can grow the thickest, funniest or most creative facial hair. Nicknamed "Mo Bros," the players seek out sponsors to help raise funds for the charity.
A sports promotional and event marketing agency helped the Milwaukee Admirals with a Movember promotion last fall. The Admirals, an AHL team, partnered with grooming products manufacturer Lucky Tiger Grooming for Men to help raise money for prostate and testicular cancer research.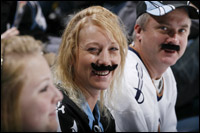 The Milwaukee chapter of Movember hosted a number of events throughout the city to publicize Movember and promoted attendance at the Admirals' games, says Kim Salli, the Admirals' manager of merchandise. The team publicized the moustache contest online and on its website. Fans could sign up online to join the Admirals Movember team, which included team owner and CEO Harris Turer, and players such as Scott Valentine, Kevin Henderson and Taylor Beck, or visit www.movember.com to donate to the cause. Fans could also view the progress of the moustaches over the course of the month.
ADVERTISEMENT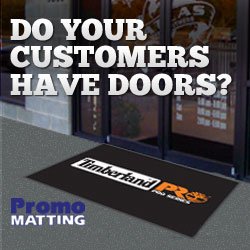 The Admirals offered a Mo-Package for $49 which included two ticket vouchers, good for any game in November, a donation to Movember, plus an exclusive Mo-Waukee Admirals T-shirt which depicted the team's skull logo sporting a Fu Manchu moustache. The package could be purchased through Ticketmaster or on the Admirals' website. This was the first Movember promotion in which the team gave away T-shirts, says Salli, who notes the team did experience an increase in sales as a result.

Fans who joined the Admirals' Movember team and raised a certain amount of money were invited to a Stache Bash on November 27 with free food and the opportunity to meet the mustachioed Admirals players. In addition, at the last game of the month on November 30, Lucky Tiger distributed fake moustaches to the first 1,500 fans at the door. A number of fans grew facial hair or wore the fake moustaches to support the cause. Even the Zamboni sported a moustache for the occasion.

"The players really got into it," says Salli. "We showed images of the participating players' moustache progression on the Jumbotron." On the website, the Admirals conducted a poll for fans to pick which player had the best moustache. Choosing fake moustaches as a giveaway "was a no-brainer," Salli says. "Promotional items are extremely important at our games."
VIDEO

THE JOE SHOW reveals some of the latest products and promotional ideas available in the market today. Click here to see a brand-new edition of The Joe Show.

Sponsored by
Clegg Promo

Sponsored by
Vitronic Promotional Group

Sponsored by
Cloth Promotions Plus



Sponsored by
Pepco Promotional Products



Sponsored by
Symphony Handmade Paper Inc.


Sponsored by
Cooler Graphics
ADVERTISEMENT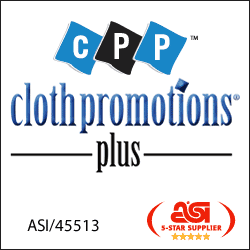 Tell Us How Promo Products Worked For You
We want to hear your success stories on how promotional products played a pivotal role in your business strategy. Do you have a new employee welcome gift program? Have you used promo items in an awareness campaign, product launch or charity event? Let us know and we'll feature your case study in the Successful Promotions newsletter, and you'll also be eligible to win a $100 Visa gift card. Send an e-mail to jchaykin@asicentral.com with a brief description of your case study, and we'll contact you for further details.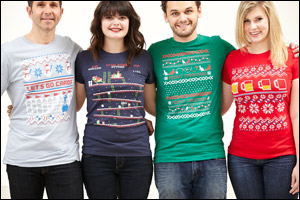 Promo Tees Help Save Pets
In November 2012, Switch, an experimental marketing agency in St. Louis, MO, launched the Ugly Holiday Sweater Tees fundraiser for its annual "Switchmas." This event benefits local charitable organizations. In deciding on a four-week campaign centered on the holidays when themed clothing is in high demand, Switch's team was left wondering how they could combine those two factors into a win for the cause, all while helping the sweater-less guarantee style success at their holiday events.
For the second consecutive year, Switch chose to donate funds raised in the campaign to the nonprofit Animal Protective Association (APA) of Missouri, which provides shelter and adoption services for homeless dogs and cats and animal welfare education to the public. Switch implemented social media and local media exposure in St. Louis to get publicity for the cause. According to Public Relations Specialist Jen Beidle, "Switch's effort netted many free mentions in the media valued at approximately $25,000, with 807 Facebook likes, 119 Twitter followers, more than 6,000 website visits and more than 61,000 impressions on LinkedIn."  
All proceeds from the $22 T-shirts featuring holiday sweater designs were donated to the APA, raising $13,065 during the campaign with the sale of 820 T-shirts. Since 2009, Switch has donated nearly $50,000 during holiday campaigns to local charitable organizations. "We thrive on using design to create something good for people – or animals – who really need our help. These shirts represent that intersection, and make you look totally rad, too," says Brent Coder, creative director at Switch.

Consider getting involved in the community by teaming up with your ad specialty distributor and a local nonprofit group. This will enable you to reach a wider audience, gain more social media attention and benefit a deserving cause that will have longstanding positive results.
Full-Color iPhone Cases!
A real attention getter for people who buy the best in tech – the
iPhone 4 and iPhone 5! Your full color art creates an absolutely custom look! Hard plastic iPhone Case/Cover is printed in stunning Full-Color Process. Now available with Quick Ship service!

From ALL-IN-ONE® • asi/34256.
Incentive Travel
Golf items, beach accessories and electronic items for on-the-go reps – these are just some of the promotional products that make for the best travel incentives.
PULL IT OVER. Water-resistant microfiber windshirt features a mesh-lined body, nylon-lined sleeves and zippered side-entry pockets. Perfect for the golf and hiking markets. asi/97049
STAY ON COURSE. Durable 60-inch arc umbrella features double-ribbed frame, metal shaft, wooden handle and 16 colors to choose from. asi93990
TRUE COLORS. One-hand-operated lip balm includes Vitamin E and aloe vera, plus PABA-free SPF 20 sunscreen. Case comes in 17 bright colors with generous imprint area and neck cord or keyring. asi/98900
ORGANIC OILS. SPF 15 lip balm is made with a beeswax base and includes Vitamin E plus organic coconut, sunflower and grapeseed oils. asi/88148
SANDS-FREE. The Beach Nik spikes into the sand and affords the user a place to put beverages, phones, MP3 players or keys without them getting sandy. A unique idea for spring break promotions, beach resorts and beverage companies. asi//47700
TURN IT UP. Mini Thunder pop-up audio speaker is travel-sized and features adjustable volume control, pop-up design, flashing light display, built-in rechargeable battery and more. Choose from four colors. asi/63770
marketing calendar ••• June 2013
Effective Communications Month
The backbone of any business is its ability to communicate in an effective way with its clients. But communication is more than talking, it also includes listening. Launch a promotion this month to foster a valuable give and take with your clients. Begin with a survey on the goods and services your company provides. Offer a logoed product to those who complete the survey. Get face to face with your customers without the intention of selling; allow them to tell you about their experiences with your company. Finally, tie it all together via social media – Twitter, YouTube, Facebook, etc. Produce videos that say "you talked we listened" and provide them with the steps you are taking to becoming an even better business partner.
7
National Donut Day
When it comes to donuts, most people have a little Homer Simpson in them. Celebrate today by visiting clients in the morning. Come with a dozen donuts in a custom box and logoed coffee mugs for all. Your distributor can provide logoed coffee mugs and custom boxes.
14
Flag Day
"You're a grand old flag, you're a high flying flag …" Get your red, white and blue on today and hail the stars and stripes. A patriotic themed barbecue is just the things to pump up your staff. Aside from an all-American meal, provide everyone with their own flag. Your distributor partner can get them with an imprinted pole.
21
Take Your Dog To Work Day
Man's best friend is often a welcomed addition to the work place, and more and more employers are doing it as a year-round perk. But if you're not at that level yet, consider allowing employees to bring their pooches in to work today. You can provide logoed dog biscuits, bowls, leashes, etc. And the day will go a long way in creating goodwill between employee and employer.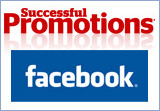 Win $100 & Gain Access to Great Ideas
Sign up now and enjoy The Joe Show, where our very own Joe Haley features cool new promotional product ideas. Access case studies in every industry that showcase the hottest new marketing campaigns. You can even submit your own case studies and be eligible to win a $100 MasterCard gift card. Plus, network with other businesspeople looking to pump up their marketing efforts. Click here to get started today.

Don't miss the magic of 100 free silicone bands with every order of 100+ bands. This deal won't last much longer so get it before it's gone. Special expires March 25th. asi/62088


IDProductsource now offers high quality drinkware in our new 2013 line. Our new line features the hottest styles of reusable drinkware for all your promotional needs! BPA FREE. asi/62088

Diamond Cosmetics offers professional health and beauty products providing companies with high quality cosmetic items for Corporate Sponsors of Women's Events, clothing, shoes & accessory manufacturers, health and medical companies, entertainment industry, media, and many more industries and institutions. asi/49640

We manufacture Certificate Frames, Award Frames, Shadow Boxes, Poster Frames, Photo Frames, Sports Awards, and any other variation of picture frame you can think of or imagine. Surpisingly affordable, custom sizes, quick turnaround! asi/30447

QUICK SET UP 5' circle hanging banner features full color digital graphics. Ideal for trade shows, point of sale or presentations. Dye sublimated fabric. Carrying case included. asi/32125


Revolutionary Pitchfix patented European design divot tool. Features ABS rubberized coating over a metal base for comfort and precision. Includes custom 4 colour process magnetic ball marker. Available in 14 beautiful colors. No more damaged pockets or dull tools that do not work. asi/37693

Bullet gives you more bang for your buck, leading the industry with low prices and deep inventory in several popular categories, including technology. Bullet has built its reputation by consistently providing superior service, reliability and quality. asi/42424


VINTAGE COLLECTION
Bags in matte finish PVC with white trimming and piping. Front pocket closed by horizontal zipper. Adjustable shoulder straps.asi/42920

Canada Sportswear has purchased Seam Sealing equipment and is now manufacturing Made in Canada , 100% breathable , waterproof outwear in its Toronto factory. asi/43682


Large and mid-size truffle assortments feature chocolate caramel, chocolate-on-chocolate, milk chocolate, white decadence truffles and a custom centerpiece. asi/44897

ULTRA OPPER FIBER® INVINYL POUCH
Restore clarity to all types of surfaces with this fantastically practical cleaner for eyeglasses, laptops, phones and screens.asi/45513


DOUBLE BEVEL RULER
6" architectural double bevel ruler with maple wood frame and standard plastic reduction scales. asi/98160

CAJUN SEASONING
Make a unique and lasting impression with our Cajun Seasoning featuring a full-colour custom label. asi/90539


Superex offers 69 Standard Safety Kits including Vehicle, First Aid, Preparedness and Seasonal. Or "Build-Your-Own" by modifying, substituting or starting from scratch with 22 bag designs and over 120 proven safety components! asi/90234

Solid colored rubberized plastic with chrome trim and black capacitive stylus which transforms into a bracelet and can also be used as a bookmark. asi/88660


Promo Plastik manufactures & prints promotional items. We use the latest, high-definition, 4-color process UV printing technology. Free set up. Free e-proof. Unlimited copy changes. Available for short and long runs. Quick turnaround. asi/79896

Let Evans help you promote a healthier lifestyle. These wellness products come in up to 16 colors and will look great in any kitchen! Perfect for wellness centers, weight loss programs, medical clinics and World Health Day. asi/52840


CATCH THE LOOKS AND EARS of all fans...... of everyone... EVERYWHERE asi/51040

Featuring bright colours, these products are fun and kid-friendly. They provide limitless opportunities for incentives, rewards, and successful fund-raising campaigns. asi/78168


Paper & Plastic Cups, Napkins, Plates and more.... asi/79564

No Sweat Specialties: A premiere source for U.S produced socks, headbands, wristbands, and domed decals. asi/88876


YDBP: Ballpoint pen with black ink cartridge and yellow highlighter with black caps at both ends and metal pocket clip attached. Double ended dual purpose pen and highlighter combination. asi/57860

New and improved magnet, you won't lose your ball marker! Divot tool with ball marker. Our best seller stands up to the toughest conditions. asi/53764


725: Score extra sales with this Canadian made official size hockey puck.One of the most popular promotional products on the market. The perfect product to motivate your team. asi/76567

Leave a lasting impression with this genuine pewter tankard. Made with pride in Sheffield, England, this traditional British tankard with glass bottom is an excellent way to commemorate any special occasion. Here's looking at you! asi/66886


Successful Promotions®  is a trademark of the Advertising Specialty Institute. Copyright 2013, ASI. All Rights Reserved.
Advertising Specialty Institute®, 4800 Street Road, Trevose, PA 19053