| | |
| --- | --- |
| promotional products • incentives • corporate gifts • meetings • events | Volume 123 / June 15, 2016 |
Click here to see other new and creative promotional products

| | |
| --- | --- |
| | PRODUCT SPOTLIGHT |
| | |
Promo Products Abound at Wizard World Comic Con

Hordes of people were on the scene to check out the cool swag at Wizard World Comic Con Philadelphia. Held June 2 through June 5 at the Pennsylvania Convention Center in Center City Philadelphia, the pop culture extravaganza drew tens of thousands of attendees – many of them costumed as superheroes, movie villains, monsters, cyborgs, wizards and other colorful characters.
The convention was a smorgasbord of fun for enthusiasts of the fantasy and science fiction genres. Attendees could check out the work of cutting-edge comic book artists, play video games, buy rare comic books, browse booth after booth of comic and pop culture-themed merchandise, participate in costume contests and meet mega stars that included Michael J. Fox, Chris Evans and Chris Hemsworth.
Of course, there was no shortage of branded merchandise and logoed giveaways. Attendees quickly snagged Comic Con-branded items including tank tops, T-shirts, air fresheners, buttons and can coolers. Many also received tote bags and posters when they signed up for photo ops and autographs with celebrities.

Wizard World Gaming had a dedicated area in the festival for gamers to compete and try out free demos, and pick up Wizard World-imprinted hoodies. Reps from Cirque du Soleil handed out Avatar-inspired hand fans to promote their new live show, Toruk – The First Flight. And giveaways including masks and posters were handed out to promote the new Teenage Mutant Ninja Turtles movie. To get the swag, guests participated in a hockey-shooting game – a reference to movie character Casey Jones, the hockey-playing ally of the Ninja Turtles.
Representatives from PHL17 were on the scene to stump for the MyNetworkTV-affiliated TV station located in Philadelphia. At the PHL17 booth, attendees spun a wheel with prizes listed on it to win free swag. Items included imprinted flying discs, pens, keychains and bottle openers. Xfinity was also on hand to raise awareness about its cable, internet and phone services with logoed earbuds, totes and more.

With a growing number of young families in attendance, it made sense that an education provider like Commonwealth Charter Academy came to talk about what it has to offer. Freebies from the school included cups, pens and cellphone stands, which helped get conversations started.
VIDEO

The Joe Show reveals some of the latest products and promotional ideas available in the market today. Click here to see a brand-new edition of The Joe Show.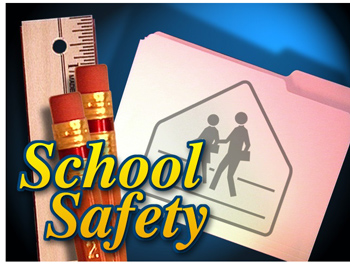 Safe and Secure
Student safety continues to loom large in the minds of school administrators, teachers and parents across the country. A school district in Colorado was no different. Recently, the district was looking for a fresh, unique way to ensure that teachers and students were fully aware of safety protocol.

For several years, the district had given mostly pens, pencils and notepads to students and parents to help raise awareness. This time, however, the educators wanted a specifically branded item that could stay in the classroom as a constant reminder of what to do in an emergency.
Working with their distributor partner, they chose a Quick Lock Magnet (QLM). The product attaches to metal doorframes and not only lists lockdown steps, but also features red and green sides for "Needs Assistance" and "All Clear," respectively. These features allow teachers to communicate with first responders during an emergency. Initially, they ordered 300 magnets for all the classroom doors in one of the district's charter schools and are considering expanding the promotion to 43 more schools in the district.
Shake it with the confetti! Some like it hot & some like it cold with this lid you can have both. Double-wall acrylic construction. Press-on lid with twist opening. Polypropylene straw with stopper for cold beverages. BPA Free. 24oz. Visit our website for more details.
Education Items
Looking for items that can be used in a school promotion? Check out the products in the following showcase. Contact you distributor for more information.
Write-It Down

Notebook contains 40 sheets of lined paper and has a coated cover with full-color process. asi/50873

Safety First

Lockdown magnet allows staff to secure classrooms and offices quickly in an emergency. asi/31061

Support Your Team

Paper rally hands come in one of three shapes. Perfect for school stores and booster clubs. asi/81500

Take a Closer Look

Magnifier ruler measures eight inches and would be perfect as a math-club giveaway. asi/54040

Lighten Up

LED wristband illuminates brand messages and logos, and is an ideal product for chaperones at school dances to give to attendees. asi/67451

School Necessities

Zippered vinyl pouch contains a pencil, six-inch wooden ruler, rectangular eraser and sharpener. asi/84820
MARKETING CALENDAR •••SEPTEMBER 2016
As September begins, we acknowledge editor and writers with Be Kind to Editors and Writers Month: a time for editors and writers to show uncommon courtesy toward each other. We strive to be more courteous on Bring Your Manners to Work Day, 2. Meetings and seminars to re-familiarize everyone with appropriate workplace behavior are ideal for today. Some might have choice words for theirs, but be mindful to appreciate your boss on National Boss/Employee Exchange Day, 12, as bosses will show their appreciation on Labor Day, 5, honoring their employees.
Bring some humor to your office with wacky cat calendars to commemorate Happy Cat Month. Hungry for more? Fill your stomach during National Waffle Week, 4-10, with a company breakfast. Can't find funny cats or waffles? Google it on Google's Anniversary, 7, and follow up with research on potential clients.
Promote diversity in the workplace and honor National Hispanic Heritage Month, September 15-October 15. Finally, highlight healthy lifestyles on National Women's Health and Fitness Day, 28. Offer fitness classes and provide everyone with branded moisture-wicking T-shirts.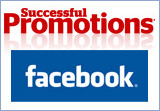 Win $100 & Gain Access to Great Ideas
Sign up now and enjoy The Joe Show, where our very own Joe Haley features cool new promotional product ideas. Access case studies in every industry that showcase the hottest new marketing campaigns. You can even submit your own case studies and be eligible to win a $100 MasterCard gift card. Plus, network with other businesspeople looking to pump up their marketing efforts. Click here to get started today.

Tell Us How Promo Products Worked For You
We want to hear your success stories on how promotional products played a pivotal role in your business strategy. Do you have a new employee welcome gift program? Have you used promo items in an awareness campaign, product launch or charity event? Let us know and we'll feature your case study in the Successful Promotions newsletter, and you'll also be eligible to win a $100 Visa gift card. Send an email to jchaykin@asicentral.com with a brief description of your case study, and we'll contact you for further details.


Successful Promotions® is a trademark of the Advertising Specialty Institute. Copyright 2016, ASI. All Rights Reserved.
Advertising Specialty Institute®, 4800 Street Road, Trevose, PA 19053