| | |
| --- | --- |
| promotional products • incentives • corporate gifts • meetings • events | Volume 111 / June 17, 2015 |
Click here to see other new and creative promotional products

PRODUCT OF THE MONTH





PRODUCT SPOTLIGHT





Raising Pints & Funds For Firefighters


Guinness USA and Diageo continued its partnership with The Leary Firefighters Foundation (LFF) this past St. Patrick's Day to raise money in support of firefighters across the country. The Guinness brand increased the fundraising initiative by releasing a series of limited-edition, firefighter-inspired T-shirts, one of which is designed in collaboration with country music superstar Brad Paisley, as a tribute to firefighters everywhere.

The Guinness St. Patrick's Day initiative was used to celebrate those of great character and heroism who want to be and do more – qualities firefighters showcase every day. Throughout this year's initiative, Guinness has also been raising a pint responsibly with local community events in honor of those who make great contributions to their communities – such as community leaders, military personnel, EMS workers and, of course, firefighters.

Patrons of legal drinking age were invited to celebrate National Raise Your Glass Day on February 26, by sharing a photo of their Guinness pint on Twitter, tagging @GuinnessUS, or posting it on the Guinness US Facebook page. For each photo posted, Guinness donated $1 (up to $100,000) toward its fundraising effort in support of firefighters.

"Last year, we raised more than half a million dollars for The Leary Firefighters Foundation, and we're looking to raise even more money this year," said Guinness Brand Director Emma Giles. "Firefighters personify the Made of More spirit through their selfless and heroic actions and do so without the expectation of anything in return. These brave men and women carry on the same enduring character that Arthur Guinness instilled in our brand more than 250 years ago."

This year, the Guinness brand teamed up with Paisley to add his own spin to one of the firefighter-inspired T-shirts available for purchase, with all net proceeds benefiting The LFF. Paisley comes from a family of firefighters. "My father was a volunteer firefighter and showed me at an early age the sacrifices made every day by firefighters and how important what they do is to their communities," said Paisley, who offered artistic input on one T-shirt's design. "I'm so excited to be a part of the Guinness initiative, knowing their work with The LFF has such an impact on the safety, effectiveness and overall lives of firefighters.

"Last year, we raised more than half a million dollars for The Leary Firefighters Foundation, and we're looking to raise even more money this year," said Guinness Brand Director Emma Giles. "Firefighters personify the Made of More spirit through their selfless and heroic actions and do so without the expectation of anything in return. These brave men and women carry on the same enduring character that Arthur Guinness instilled in our brand more than 250 years ago."

This year, the Guinness brand teamed up with Paisley to add his own spin to one of the firefighter-inspired T-shirts available for purchase, with all net proceeds benefiting The LFF. Paisley comes from a family of firefighters. "My father was a volunteer firefighter and showed me at an early age the sacrifices made every day by firefighters and how important what they do is to their communities," said Paisley, who offered artistic input on one T-shirt's design. "I'm so excited to be a part of the Guinness initiative, knowing their work with The LFF has such an impact on the safety, effectiveness and overall lives of firefighters.

The T-shirts were available through St. Patrick's Day for a $20 donation through more than 1,700 in-bar events held across the country and at GuinnessGivesBack.com – the online hub for all philanthropic efforts surrounding the Guinness brand's commitment to firefighters. All net proceeds raised went toward The LFF to provide the much needed funding for fire departments nationwide to receive equipment, technology and training necessary for the continued well-being of firefighters.

"We're thrilled to be partnering with Guinness for the third consecutive year to support local firefighters across the country," said Denis Leary, actor and founder of The Leary Firefighters Foundation. (See Leary's video on the T-shirt here: https://vimeo.com/122133791.) "The Guinness brand's commitment to honoring these men and women who go above and beyond to help their communities has been fantastic. With the help of partners like Guinness, the LFF has been able to implement initiatives such as a First Responder leadership development program for fire departments in Boston, New York and Worcester, MA, as well as donating more than $260,000 worth of fire and safety equipment to the Detroit Fire Department. We look forward to accomplishing even more this year."
VIDEO

THE JOE SHOW reveals some of the latest products and promotional ideas available in the market today. Click here to see a brand-new edition of The Joe Show.







Tell Us How Promo Products Worked For You
We want to hear your success stories on how promotional products played a pivotal role in your business strategy. Do you have a new employee welcome gift program? Have you used promo items in an awareness campaign, product launch or charity event? Let us know and we'll feature your case study in the Successful Promotions newsletter, and you'll also be eligible to win a $100 Visa gift card. Send an email to jchaykin@asicentral.com with a brief description of your case study, and we'll contact you for further details.
T-Shirts Highlight Fundraiser
It was a sea of white in late May for the Yonkers, NY-based Paideia School 15 annual charity event – a 1.5-mile walk followed by a spring carnival. With more than 500 elementary school students – and quite a few parents – decked out in crisp white T-shirts, the day-long event was designed to raise money to benefit the Ronald McDonald House. And that it did, in spades.
From sales of T-shirts, food and tickets to carnival games spread across the school's playground following the walk – as well as donations and sponsorships of students for the walk – the school raised nearly $16,000 for its chosen charity of the year.
"It was really a great day that brought out the best in our school and in our community," said Michael Shapiro, principal of Paideia School 15. "The purpose of the shirts was to demonstrate unity for the entire learning community."

In fact, for some of the students the T-shirts even became a yearbook of sorts, as they had their friends sign the fronts, backs and sleeves. It was all-over imprinting at its most basic. The T-shirts also served a purpose to raise money, as the school sold about 100 additional shirts at $12-$15 apiece (advance sales got a discount) for a total of more than $1,000. Plus, the school gave its teachers and staff red shirts with the same imprints to help them stand out during the event.
"The fundraising aspect of the event really went great, and the T-shirts certainly helped to give the whole thing a celebratory feel," Shapiro said. "Our impression of everything was very positive. It was a continuation of creating a culture based on the importance of civics and responsibilities."
The Nibble N Sip

The Nibble N Sip is an AS double wall travel tumbler with flip top lid and clear straw. It has a convenient food storage compartment to cover snack items. The lower portion holds a beverage up to 16oz. When the compartment is in place, or will hold 20oz. when the compartment is removed. A multi colored imprint is available. The Nibble N Sip comes in 5 fun colors: Blue, Clear, Pink, Purple and Yellow. Perfect for traveling!

Crown • ASI 47700
Save 20% on Dozens of Items!

Save 20% right now on dozens of items, including stylish drinkware, brand-name bags, cool tech accessories and more. But don't wait too long to start shopping – these special savings end July 31.

Leed's • ASI 66887
T-Shirts
Charity events like fundraisers, walk-a-thons, 5K races and dance marathons wouldn't be complete without imprinted T-shirts. Contact your promotional products distributor for the tees shown here and for all your special event needs.
School Functions Fruit of the Loom 5-oz. cotton tee has double-needle coverstitched front neck and double-needle stitched bottom hem and sleeves. High-density fabric for exceptional print clarity. asi/39552
Tee Time Great for awareness programs, concerts and sporting events. Advertise your company's logo or message on this pre-shrunk poly/cotton shirt for maximum exposure. asi/47971
Stay Cool Ladies' V-neck Sport-Tek Dri-Mesh T-shirt has double-layer mesh material that releases heat and sweat while maintaining superior breathability. asi/31260
Safe Shirt Youth size T-shirt is made of preshunk 100% cotton jersey. Quarter-turned to eliminate center crease. CPSIA Tracking Label Compliant. asi/61125
Work It Polyester tee has moisture management with odor control and is ideal for sublimation printing. Slightly contoured for a flattering fit. asi/90075
Groovy Classic tie-dye youth cotton T-shirt is hand-dyed in the USA, and no two are exactly alike. Has double-needle stitching throughout. asi/34063
marketing calendar ••• SEPTEMBER 2015
Summer unofficially ends on Labor Day. And while it's a time for that last cookout, business people start looking ahead to the fourth quarter. Plan to end the year on a high note with a fun and memorable promotion.
| | | |
| --- | --- | --- |
| | | If you think the best way to a client's heart is through his stomach, then September is perfect for a gastronomical campaign. Share a variety of shake flavors with customers in logoed drinkware during National Shake Month. Other food ideas that give you a chance to touch base with clients include breakfast meetings during National Waffle Week, 6-12; fried chicken on Colonel Sanders' 125th birthday, 9; sweet treats on the Ice Cream Cone's Anniversary (invented in 1903), 22; and afternoon breaks during International Coffee Day and National Biscotti Day, both on September 29. |
| | | |
| --- | --- | --- |
| | | Don't forget to run internal promotions, as employees are the lifeblood of any business. Bring Your Manners to Work Day, 4, inspires civility in the workplace; Swap Ideas Day, 10, gives employees the chance to have their thoughts heard; National Boss/Employee Exchange Day, 14, allows everyone to see the business through the other's eyes, leading to better practices; National Play-Doh Day, 16, is perfect for creative brainstorming meetings; and Build a Better Image Week, 20-27, is a companywide effort to further strength a firm's brand. |
| | | |
| --- | --- | --- |
| | | Finally, it wouldn't be the fall season without football. In addition to tailgating events, special celebrations can revolve around the NFL's 95th anniversary, 17; and the 45th anniversary of Monday Night Football, 21. |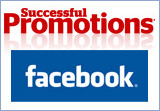 Win $100 & Gain Access to Great Ideas
Sign up now and enjoy The Joe Show, where our very own Joe Haley features cool new promotional product ideas. Access case studies in every industry that showcase the hottest new marketing campaigns. You can even submit your own case studies and be eligible to win a $100 MasterCard gift card. Plus, network with other businesspeople looking to pump up their marketing efforts. Click here to get started today.


Successful Promotions® is a trademark of the Advertising Specialty Institute. Copyright 2015, ASI. All Rights Reserved.
Advertising Specialty Institute®, 4800 Street Road, Trevose, PA 19053