| | |
| --- | --- |
| promotional products • incentives • corporate gifts • meetings • events | Volume 99 / June 2014 |
| | |
| --- | --- |
| Click here to see other new and creative promotional products | |

 
ADVERTISEMENT
 
 
 

MOTLEY ZOO: ROCK STARS OF ANIMAL RESCUE


Motley Zoo Animal Rescue is known as the "Rock 'n' Roll Rescue" thanks to focused branding centered on a music industry theme. The nonprofit's name is a re-worked version of rock band Mötley Crüe, and the theme is carried throughout the animal rescue's many educational and outreach services.

"We don't have a facility, so we do weekly events in the community and rely heavily on marketing and branding to draw people in," says Jme Thomas, Motley Zoo (www.motleyzoo.org) executive.

The agency sponsors weekly adoption events at partnering pet stores and brings a rack of Motley Zoo-branded designs to sell. Foster families care for animals in their home until the pet is adopted. The agency's animals are dubbed "roadies" when they are in Motley's care and seeking homes. Once adopted, the pets are called "rock stars."

"Clever branding and merchandise are critical to helping us spread the message of rescue, adoption and spay/neuter advocacy," says Thomas. Motley Zoo uses bold designs, such as zebra stripes, for event setups. Its online store www.motleyzoo.com offers rocker-themed T-shirts and other merchandise, with all of the proceeds going directly to help the animals.

"We're all volunteers, so every penny we bring in, any way we bring it in, is for the animals," says Thomas. Motley Zoo is currently renovating a facility space that will include a rescue office and pet showroom, as well as dog training events and classes. "We will also be hosting our year-round fundraising event, 'Rock Star Treatment Dog Daycare,'" she says.

The new facility and services will generate revenue to allow Motley Zoo to continue to serve the animals it's adopted out, as well as bring in more support and interest from the community, and grow the rescue itself, she adds.

Its fans are so loyal that they banded together and generated enough votes for the rescue to win a brand new Toyota in the automaker's "100 Cars for Good" challenge. Motley Zoo was the only animal welfare organization to be one of the 500 finalists and it generated enough votes to win the contest by more than 40%. In addition, Seattle television station King-5 awarded Motley Zoo "Best Local Charity of Western Washington" in 2013. "People really respond well to what we're doing. We're very proud of our branding," says Thomas. "It has done wonders for us."
VIDEO

THE JOE SHOW reveals some of the latest products and promotional ideas available in the market today. Click here to see a brand-new edition of The Joe Show.

Sponsored By: Pepco






Sponsored By: Pepco

Sponsored By: Pepco
ADVERTISEMENT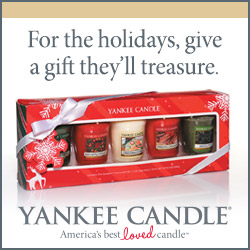 Tell Us How Promo Products Worked For You
We want to hear your success stories on how promotional products played a pivotal role in your business strategy. Do you have a new employee welcome gift program? Have you used promo items in an awareness campaign, product launch or charity event? Let us know and we'll feature your case study in the Successful Promotions newsletter, and you'll also be eligible to win a $100 Visa gift card. Send an e-mail to jchaykin@asicentral.com with a brief description of your case study, and we'll contact you for further details.
Promo Product Boosts Referrals for Financial Firm

To help power sales growth, a Boston-area financial firm relies on a steady stream of referrals from lawyers and accountants. It's no surprise, then, that key players at the investment company were keen to stay top of mind with these white-collar professionals. For help with that, they turned to promotional products distributor partner.
After consultation and brainstorming, a program was pitched in which important referral contacts would receive a promotional gift every other month. The client liked the idea, and the roll-out revved into gear in April with a promotion themed around the start of baseball season. It centered on sending about 300 referral feeders a Baseball Tube.
The logoed tube bore the financial firm's branding and contained game-day delectables enjoyed by baseball fans: Cracker Jacks, Big League Chew and ballpark peanuts. Each item was logoed, and the gift came with the tagline, Looking forward to a great 2014 season with you. The client was very excited about the campaign, and another round of gifts is in the planning process. One option is a desk egg tucked in a nest of gold paper clips with the slogan, Let us help you grow your nest egg.

A good tip to remember: Promotional programs that reward referral networks can help you increase referrals – and thus sales. To get things started, be sure to contact you distributor partner for all the right products.
Super-Charge Your Sales with Power Banks!

ALL-IN-ONE® Rechargeable Power Banks are a sure-fire way to build customer loyalty. Our Power Banks feature powerful USB-rechargeable batteries for charging your smartphone, anywhere you go! We offer the most stylish designs, including our new, exclusive Rock On™ Stone Power Banks, and available Full-Color imprints, for maximum advertising impact!
LINK to our client-safe website: http://allinoneline.com/eblast/2014eblasts/AiO-PowerBanks.html

Only from ALL-IN-ONE® • asi/34256

 
Summer Fun
Warm-weather activities call for fun yet practical promotional products that will keep folks cool and comfortable in the summer sun. Contact your ad specialty distributor for all your promotional needs.
Drink Up! Tumbler has dual glass with matching lid and straw, and comes in nine colors. Perfect item for the employee picnic. asi/84470
Hydrate A super product for charity events, this color-changing tumbler is BPA-free and includes a matching lid and straw. asi/61125
Cool It Coolers are a perfect incentive, and a great place to showcase your logo. This round cooler bag has a mesh side pocket and an adjustable shoulder strap. asi/30208
Food & Drink This sporty, heavy-duty, insulated wine tote is perfect for any outdoor event and keeps food and drinks cold all day long. asi/84293
Trim & Fit Polos are popular choices for outdoor wear. This fitted polo features UV protection, TopShield moisture management and anti-microbial treatments. asi/44620
Aloha The ultimate summer or vacation apparel item, this Hawaiian-print polo brings island style to the golf greens and casual days at the office. asi/62927
marketing calendar ••• SEPTEMBER 2014
Coupon Month
Whether or not you send your clients coupons for discounts on your products and services, this month is perfect to either continue or start the tradition. Start with a direct-mail campaign that includes coupons inside a nice branded organizer. Follow the offer up with a social media campaign directing clients to your website and Facebook fan page to register for additional discounts. Finally, offer logoed products for those clients who make purchases with the coupons. Your distributor partner can help you plan the month-long campaign.
1
Labor Day
Funny that most of us don't work on Labor Day. Kind of antithetical! Regardless, you can center it on the workplace and can include promo products that employees actually use. Think calculators, staplers, coffee mugs and more. And things that are great for the workspace offer long-term visibility, resulting in a favorably cost-per-impression.
9
Wonderful Weirdos Day
As the saying goes, "every family has a weirdo, and if you don't know who it is, it's probably you." Whether it's you or not, take time today to wave your freak flag high and run a fun, humor-based promotion. Ever think about having the executive team dress up in outrageous costumes to make a serious point? Why not? It will show your clients a lighter side of your company and the fact that you don't always take everything seriously.
22
Dear Diary Day
Writing your troubles down often makes you feel better. Use today to launch an in-house promotion for your employees by giving them all diaries and journals to write in. Writing in a journal will help your employees relieve their stress. And a happier employee is a more productive and efficient employee. Call your distributor today to see some great diaries and journals you can brand.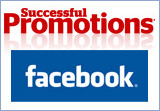 Win $100 & Gain Access to Great Ideas
Sign up now and enjoy The Joe Show, where our very own Joe Haley features cool new promotional product ideas. Access case studies in every industry that showcase the hottest new marketing campaigns. You can even submit your own case studies and be eligible to win a $100 MasterCard gift card. Plus, network with other businesspeople looking to pump up their marketing efforts. Click here to get started today.
Diamond Cosmetics offers fun, fashion-forward, and fully customized promotions. Great for give-aways and GWPs. Over 200 nail and 20 lip gloss shades to choose from. Sell these in advance because everything is made to order AND made in the USA. asi/49640

Fairytale Brownies
Patriotic Sprite 24 CP224 Celebrate a favorite holiday with an all-American tradition – fudgy brownies. Twenty-four snack-sized treats in 12 flavors are hand packed in a brown box, and wrapped with a patriotic gift band. asi/53518


Successful Promotions®  is a trademark of the Advertising Specialty Institute. Copyright 2014, ASI. All Rights Reserved.
Advertising Specialty Institute®, 4800 Street Road, Trevose, PA 19053