| | |
| --- | --- |
| promotional products • incentives • corporate gifts • meetings • events | Volume 100 / July 2014 |
Click here to see other new and creative promotional products

NFL Turns to Promo Product to Influence Advertisers
The most popular sports league in the U.S., the National Football League (NFL), has not been coy about its pursuit of the Hispanic market, the country's fastest-growing demographic. The NFL's plan was to get the game in front of the Hispanic community, and they expedited this plan by being the only major sport in the U.S. to televise all of its games in Spanish. It worked. A 2012 ESPN Sports Poll found that 25 million Hispanics in the U.S. identify themselves as NFL fans. The popularity of the league among Hispanics allowed Super Bowls XLVI and XLVII to become the most-watched TV programs (English or Spanish) on record among U.S. Hispanics. 
| | |
| --- | --- |
| |   |
|   |   |
The NFL was also tasked with convincing advertisers and corporations to invest in the newly impassioned demographic. Many marketers have always associated the Hispanic community as soccer fans first and foremost. The NFL knew this and sought to change that perception with a direct mail piece. To prove that Hispanics are avid fans of football, the NFL tapped The Vidal Partnership to create the "Trojan Ball."
The Trojan Ball box contained what appeared to be a soccer ball, but when the recipient opened the package, it contained a limited edition NFL football with the accompanying message, "Here's the ball 28.5 million Hispanics really identify with," as well as a message with the statistics that 73% of U.S. Hispanics are NFL fans.
"The numbers were always there, but cultural perception seemed to be a much stronger factor. We were tasked with reversing that trend," said project art director, Oleg Sarkissov. "Early on we understood that to be successful, whatever the form of the communication would be, it had to be memorable. Hence, the idea of a Trojan Ball was born."

The NFL sent the Trojan Ball to 50 key decision-makers and potential partners with authority to invest their companies' marketing budgets. Eight of the mailings yielded follow-up responses in the form of a conversation or meeting with the NFL. 
"It was targeted at key deal makers and potential partners, so the volume of mail was small, but one conversion would represent a significant amount of revenue for the client," said Alberto Ferrer, Vidal's managing partner, director of direct and digital marketing.
In the end, the mailer surpassed the projected response rate, and generated a great amount of potential business partnership opportunities between the NFL and key brands within the Hispanic audience. The entire project was considered a huge success in the hotly contested battle over viewership and sponsorship between soccer and football leagues.
VIDEO

THE JOE SHOW reveals some of the latest products and promotional ideas available in the market today. Click here to see a brand-new edition of The Joe Show.

Sponsored By: Pepco






Sponsored By: Pepco

Sponsored By: Pepco
ADVERTISEMENT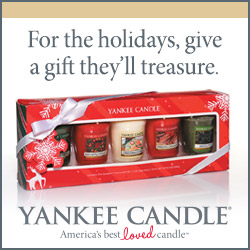 Tell Us How Promo Products Worked For You
We want to hear your success stories on how promotional products played a pivotal role in your business strategy. Do you have a new employee welcome gift program? Have you used promo items in an awareness campaign, product launch or charity event? Let us know and we'll feature your case study in the Successful Promotions newsletter, and you'll also be eligible to win a $100 Visa gift card. Send an e-mail to jchaykin@asicentral.com with a brief description of your case study, and we'll contact you for further details.
Promotional Mug a Hit at Preakness Infield Concert

During the 139th Preakness Stakes in May, the Pimlico Race Course in Baltimore not only featured some of the most renowned race horses, but also a mini festival known as the InField Fest – a venue that bills itself as "the people's race; the people's party."

InField Fest allowed for something more than betting on horses. Attendees to this multi-entertainment event could visit food and beverage vendors, and shop at the Preakness store for branded apparel, caps, cups, bags and other logoed items. Plus, there were two stages with music performances by top entertainers such as Nas, Switchfoot, Eli Young Band, Sundy Best, Go Go Gadjet, Glenn Morrison and a headliner by double Grammy-award winner Lorde.
One highlight of the festival was the Mug Club. Participants were able to prepay for their tickets online for exclusive privileges to the Mug Club, open to adults 21 and over. Privileges included access to all InField Festival party areas and Mug Club areas, and all beer was included at the Mug Club stations. Upon entering, Mug Club tickets were exchanged for a collectible, neon orange mug. The mugs were valuable commodities, since they could be refilled with beer at the filling stations; however, they could not be replaced if lost or stolen. Although the refill stations often had long lines, the keg volunteers always filled the mugs over the brim.
The mugs were imprinted with the Preakness logo on one side and the InField Fest logo on the other side. In addition to the logoed mugs, one of the concert stages was colorfully branded with the Jägermeister logo. Nearby, a giant orange Jägermeister tent offered attendees a free photo at their booth, as well as shots of Jäger for a small price.
The mugs, however, proved to be a star attraction. They were so popular in fact, that even the festival's star headliner, Lorde, wanted to be a part of the Mug Club – in the middle of her mid-day set, she yelled, "Hey, someone throw me one of those orange mugs." A friendly front-row fan quickly obliged. And, according to The Baltimore Sun's review, rap star Nas, the concert's other headliner, is quoted as saying: "Thank you, orange cups!" after performing "It Ain't Hard to Tell," another reference to the logoed mug, which attendees "kept raising to the sky in approval throughout his hour-long set."
When planning your next event, consider a commemorative item to give attendees. Depending on the venue, it can be practical, like a logoed plastic cup, or something more high-end like etched wine bottles. Your best bet is to contact your promotional products distributor for ideas and products that fit the bill.
Schools + Student LOVE iPhone + iPad Cases!

Schools + Student LOVE iPhone + iPad Cases!
ALL-IN-ONE's line of iPhone and iPad Cases are ideal for schools, students, teams, colleges, companies and more!

iPhone Soft cases • iPhone VibraColor® Quick Turn™ cases
iPhone Stand cases
iPad Mini cases
iPad cases


View our client-safe website: http://allinoneline.com/eblast/2014eblasts/AiO-iCases.html

Only from ALL-IN-ONE® • asi/34256

 
Get Back to School ready with Crown Product's Flip Port!

The Flip Port is a USB Hub that features USB ports and 1 micro port for transferring data from one device to another.
Comes packaged in a white box with an instruction card included. Input is 5V 500 mA and output is 5V mA. Transfers data: Iphone 4, Iphone 4S, Iphone 5, Mini Pad and iPad.
For more information, please visit: http://bit.ly/Wbl7BK

 
School Apparel
The new school year is fast approaching, and incoming students will need a plethora of practical and durable apparel items. Contact your distributor for these items, and for all your promotional needs.
Tie One On This classic polyester striped tie comes in a wide range of college and school stock stripe colors, great for school wear and corporate events. asi/98085
Boys & Girls This durable polyester custom neckwear item is ideal for both boys and girls. Perfect for school uniforms, special events, game days and club functions. asi/60080
Physical Ed These cotton/poly gym shorts come in a variety of colors and sizes and can be silk-screened or embroidered. asi/36915
Comfort Afoot Full-cushion cotton anklet socks can be personalized with initials, team mascot or school name. Available in 30 colors. Made in the USA. asi/88876
School Days Kids' short-sleeve cotton/poly polo has stain release, tagless label for comfort and is wrinkle-resistant. Comes in a variety of sizes and colors. asi/49675
Fully Vested Acrylic V-neck vest is available in adult and youth sizes and a variety of colors. Made in USA. Sizes 2XL-5XL and tall sizes will incur additional costs. asi/48342
marketing calendar ••• OCTOBER 2014
National Field Trip Month
There are lots of opportunities for schools and businesses here. It's been reported that children learn 85% more when lessons are reinforced outside of the classroom. As a business, you can support your local schools by funding field trips to art museums, aquariums, natural history museums, etc. Gift students with drawstring backpacks, baseball caps or T-shirts with the school's mascot as well as your corporate logo. Businesses can jointly sponsor events as well. Your distributor can help you hash out the details and procure all the branded products you need.
3
World Smile Day
The official theme of the day is "Do an act of kindness. Help one person smile." A community outreach program is in order today: Help clean a local park, or perhaps you can feed the homeless or work in a soup kitchen. These acts of kindness will surely brighten someone's day, and the positive public relations can go a long way. Employees who participate should wear matching polos or sweatshirts. As for those you help, appropriate logoed gear – jackets, blankets, etc. – are practical and appreciated.
13-17
National School Lunch Week
Created by President Kennedy more than 50 years ago, this week celebrates healthy, nutritious school lunches. Whether students buy lunches or pack their own, you can get involved as a business by offering logoed products like nutrition charts, insulated lunch bags and personalized utensils that emphasize healthy eating. Your distributor can provide fun neoprene cases for apples, pears and bananas that clip to a book bag. This week is also the perfect opportunity for doctors, gyms and youth sports leagues to run positive promotions.
31
Halloween
Entertain the local witches and goblins with an open house where you hand out reflective bracelets for better night visibility, logoed trick-or-treat bags and, of course, custom-wrapped candy. Local merchant associations can hold an afternoon event where kids go from store to store collecting goodies. And if you prefer not to hand out sweets, there are plenty of Halloween-themed branded products that your distributor can get for you.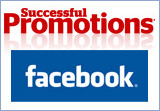 Win $100 & Gain Access to Great Ideas
Sign up now and enjoy The Joe Show, where our very own Joe Haley features cool new promotional product ideas. Access case studies in every industry that showcase the hottest new marketing campaigns. You can even submit your own case studies and be eligible to win a $100 MasterCard gift card. Plus, network with other businesspeople looking to pump up their marketing efforts. Click here to get started today.
Diamond Cosmetics offers fun, fashion-forward, and fully customized promotions. Great for give-aways and GWPs. Over 200 nail and 20 lip gloss shades to choose from. Sell these in advance because everything is made to order AND made in the USA. asi/49640

Fairytale Brownies
Custom Noble Tower, RF302X. Your clients will feel privileged with this 2-box tower of treats. Assortment includes three sizes of fudge brownies and buttery bar with your color logo displayed on the attached gift tag. Keep it personal. asi/53518


Successful Promotions®  is a trademark of the Advertising Specialty Institute. Copyright 2014, ASI. All Rights Reserved.
Advertising Specialty Institute®, 4800 Street Road, Trevose, PA 19053