Compliments of .



| | |
| --- | --- |
| promotional products • incentives • corporate gifts • meetings • events | Volume 64 / July 2011 |
SPONSORED BY



Click here to see other new and creative promotional products

Cover Story
10 Delicious Ways to Say 'Thanks'


Whether you want to reward a star sales rep or thank a valued client, food gifts are the quickest way to their heart. Here are some clever ways to use chocolate and other tasty treats to solidify a business relationship.
#1. Happy Anniversary! Your company is celebrating its fifth birthday. Get everyone in on the celebration by sending top clients and prospects a basket of treats with your company's brand emblazoned everywhere. One hot option is this Mrs. Fields Gifts' reusable "happy birthday" box, which includes a mouthwatering assortment of 48 Nibblers bite-size cookies, 36 Brownie Bites, four hand-frosted cookies and 2½ ounces of saltwater taffy. asi/71750
ADVERTISEMENT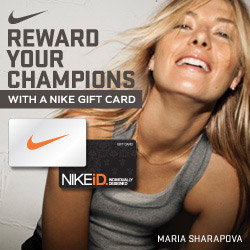 #2. Sweets for the links. You've just capped off a corporate or charity golf tournament. Send duffers home with a logoed golf shirt and cap, plus a sweet memory: This miniature golf bag includes a jumbo gourmet caramel or triple chocolate Granny Smith apple that can be adorned in ribbons and bows. Comes in six different flavors. asi/71816

#3. Get your foot in the door. Can't get an appointment with the decision-maker? Stop by a top prospect's office with something tasty for the gatekeeper. This cookie can be customized with your logo or a sales or marketing message, such as "Call me for some sweet ideas to grow your business." The cookie is made of shortbread and can be covered with milk-, dark- or white-chocolate, or multi-colored drizzle. Each is packaged in individual cell-wrap with attached bow. asi/31151

#4. Welcome attendees. Don't forget a sweet arrival gift for meeting or incentive attendees. Custom chocolates are always appropriate. If they've been traveling a long time, consider something even more substantial, like this snack kit, which provides space for an imprinted logo and can be customized from over 2,000 trial-size and individualized-size name-brand items. Typical choices are peanuts, trail mixes, crackers and cheese, raisins, nutrition bars and cookies. asi/71357

#5. Add sweetness to an event. Whether you're planning a holiday party or company picnic, send party-goers home with a logoed thank-you so that they can leave on a sweet note. One hot idea: These heart-shape chocolate lollipops, presented in 3¼" x 3¼" cello bag, would be great for a Valentine's Day soiree or a "We love our clients-theme" bash. A patented technology makes it possible to reproduce any picture, image or message right on the chocolate surface. Available in dark and milk chocolate. asi/92396
ADVERTISEMENT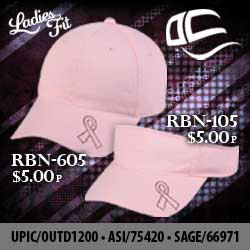 #6. Thank a superstar. To acknowledge employees who have recently pulled an all-nighter or have otherwise gone above or beyond, consider sending a gift basket to their homes so that they can share with family and friends. This attractive option comes in a burgundy or gold weave, with the color imprint on the ribbon. Treats include a spicy Guadalajara mix, sweet dried cranberries, Saraivanov smoked salmon, herb-encrusted crackers, bonbons au chocolat, seasoned almonds, gourmet seasoned popcorn, old-fashioned candy, sesame stix and more. asi/56814

#7. Preserve a memory. A truly unique gift, perfect for conferences, meetings and VIP gifting, is this faux leather photo frame storage box, which holds a 4" x 6" photo. Help attendees to remember their company event by placing a group photo in the frame ahead of its presentation. Then delight them further by adding an assortment of sweet and savory treats. The 6¾" x 8¾" x 2¼" container is available in black, brown and red. asi/56777

#8. Toot That Horn! Your sales team is at the halfway mark to completing a major sales goal. The 1950s tractor-trailer is perfect for showing appreciation to a team or rep who is "on their way" to having a spectacular year. The tractor-trailer is 11¼" x 3" x 3½" and includes your logo or imprint foil-stamped in gold on both sides. Each vehicle is filled with six ounces of chocolate-covered almonds and five ounces of extra-fancy jumbo cashews. asi/68680

#9. You're team has created a "hit." The troops have been working on a new product or service that's a real hit with prospects and clients. Display your gratitude by offering all team members this Belgian chocolate CD in an actual CD case. They'll be humming a happy tune while enjoying this special treat. asi/44897

#10. Just because. It's the middle of summer and you need a reason to celebrate. Take your pick: Maybe it's your company's half-year anniversary or your top rep just snagged a new client. Break out this Wisconsin-made Danish layer cake and tell everyone to take a break. The most popular version consists of three layers of their homemade raspberry jam and creamy custard between four layers of moist yellow cake and iced with butter cream. The cake serves up to 15. asi/74806
ADVERTISEMENT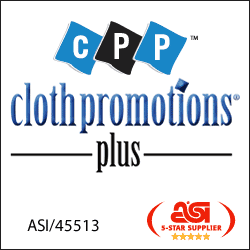 VIDEO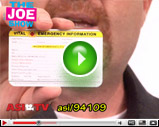 THE JOE SHOW
The Joe Show reveals some of the latest products and promotional ideas available in the market today. Click here to see a brand-new edition of The Joe Show.
ADVERTISEMENT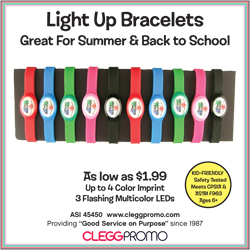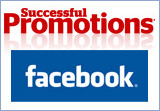 Win $100 & Gain Access to Great Ideas
Sign up now and enjoy The Joe Show, where our very own Joe Haley features cool new promotional product ideas. Access case studies in every industry that showcase the hottest new marketing campaigns. You can even submit your own case studies and be eligible to win a $100 MasterCard gift card. Plus, network with other businesspeople looking to pump up their marketing efforts. Click here to get started today.

Zoo Promotion Lets Kids Take Penguins Home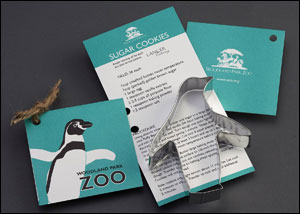 When the heads of Seattle-based Woodland Park Zoo were seeking ways to promote the zoo's new Humboldt penguin exhibit, they decided a great way to boost interest would be to offer a giveaway.

Woodland Park tapped a local distributor to create a campaign that included penguin-shape cookie cutters to be given out to the first 850 people who came to the opening of the new exhibit. When families arrived, they got the metal cookie cutter, along with an illustrated recipe tied to the card with twine.

"They were very excited about it because it's just so different," says a spokesman for the company that produced the cookie cutters. "We trust they're going to use the cookie cutter again, so they're connecting that to the penguins, and it prompts them to say, 'We should go back to the zoo.' "

The cutters were quickly snatched up by the visitors, and representatives from the zoo say they were very pleased with the promotion.

It's important to think of unique ways to drive interest in any marketing campaign or promotional event, and that's where your distributor partner can help you think outside the box.

"Are You Inspired by the Spirit?"
These new, inspirational Bible & Cross shape USB Flash Drives are pre-loaded with FREE e-book PDFs – both KJV & NIV translations of the Holy Bible!

They're perfect for churches, ministries, hospitals & faith-based groups!

Patent-Pending design, only from All-In-One (asi/34256), "the Write Choice!"®.
Go Green!
Plant-a-tree with the Future Forests Promotion Card. Enable your customers to go online and have a tree professionally planted in their name. Seedlings will be appropriate to the location and planted as part of existing or new forest restoration project. asi/42989

Food Gifts
Looking for an incentive item for an employee performance campaign? You can't go wrong with high-quality food gifts. Not only will employees work harder, but they'll probably end up sharing the goodies in the office.
Snack Time Pump up an event or meeting and treat attendees to a gift box filled with sweet and savory gourmet goodies. This set includes a collection of key lime cookies, citrus candies, lemon cookies and almond-filled wafer cookies. asi/56777

Something's Fishy Summer is for grilling, and these delicious seafood items will make an amazing sales incentive gift. Take your pick of juicy cold-water lobster tails; Mexican-caught colossal shrimp; thick-cut Alaskan halibut; and Chilean sea bass. asi/40499

Special Delivery Deliver your special message in this unique wooden collectible truck perfect for your favorite trucking vendor. Comes complete with laser-engraved plate and goodies galore. asi/90392

Fancy Feast Vineyard Sensation is a sleek gift basket that includes two bottles of red wine, crackers, fudge, almonds, truffle cookies, Merlot cheese, Napa Valley mustard, six-piece gift box of truffles and cheese swirls. Can be personalized with imprinted ribbon and/or hangtag. asi/52507

Wine and Dine Wine and gourmet gift basket is filled with an assortment of four Rosemont wines from the Hunter Valley region of Australia. Features a mix of foccacia crackers, grilled artichokes, dolcetto wafers, smoked almonds, tavolore savory mix and box of assorted chocolates. asi/42421

Food Lovers Deluxe epicurean feast is enclosed in a metal tub with hand-painted exterior. Features burgundy, blue or red foil-stamped ribbon. The tub will come in handy long after the treats are gone. asi/68680

Sweet Tooth Wooden hinged clock box is filled with a 12-piece assorted chocolate gift box, 8-oz. round filled with chocolate almonds and white coconut almonds, 10-piece bag of white chocolate-dipped pretzels, 8-oz. bag of peanut butter logs, 12-oz. bag of fiesta snack mix and three chocolate foiled stars on sticks. asi/47934

Chocolate Lover's Delight This 14" basket is filled with an assortment of rich chocolates. Includes a tin of chocolate hazelnut wafer cookies, French chocolate truffles, chocolate-covered pretzels, chocolate chip cookies, Brown & Haley almond roca, chocolate-dipped peanut brittle and more. asi/56777
marketing calendar ••• October 2011
National Breast Cancer Awareness Month
When it comes to ethnicity and race, Hispanic women have the fewest breast cancer cases per 100,000 women. They also have the lowest mortality rate. However, this does not preclude them from the importance of education and screening. Firms in a variety of industries can get involved this month. Show support by sponsoring a team in a local walk and providing logoed apparel for all participants. Sponsor an event and hand out logoed products like pink water bottles and pink drawstring backpacks. If you are in the sports market, provide athletes with pink logoed towels, sweatbands and caps. To raise additional funds for research, auction off autographed apparel and accessories. For creative ideas, contact your distributor partner.
5
Larry Fine's Birthday
Can you think of a better time to run a humor-related promotion than on a stooge's birthday? Your clients and potential clients will love your lighthearted approach and your ability to laugh at yourself. Your theme can be "Don't be a stooge, use ABC company for your next …" Fun promotional products include rubber chickens, Whoopee cushions and greeting cards with a laugh track. You can even get Three Stooges shot glasses. Call you distributor to find out how.
9-15
Fire Prevention Week
While fire companies are going to local schools to talk about fire safety and giving students imprinted products like coloring books and trading cards printed with various equipment and firefighters, other industries can get involved too. Insurance companies, fire sprinkler installers and home builders can also run safety campaigns that speak to fire safety and prevention. You can target adults with laminated fire-safety charts and first-aid kits. Your distributor knows how to get them logoed for you.
31
Halloween
Scare up some fun times for your company and the kids in the community. Sponsor an open house where costumed cuties receive sweet treats as well as reflective trick or treat bags and reflective buttons and zipper pulls. Your goodwill gesture and community outreach will pay off.

Solve This Dilemma
Every month, Successful Promotions will launch a new contest where we ask you, our readers and Facebook fans, for your most creative ideas for solving businesses' dilemmas. Each entry should be 50 words or less, and a promotional product must be part of the solution to the weekly challenge. Send all entries to jhaley@asicentral.com by the specified deadline in order to qualify for a free gift. Winners will be randomly selected from all entries.
This Month's Contest:
Snow Job. The owner of a snowplowing company based in the northeastern part of the country wants to start soliciting potential customers now, before the first snowfall of the year. If he can get enough new customers to sign contracts, he can likely buy another truck and hire additional crew. What can he do to make the company stand out NOW, even before a single flake has fallen? Don't forget promotional products are important to any award-winning campaign. Send your ideas to jhaley@asicentral.com by August 7.

Elegant fashionable ballpoint pen with comfort grip. Available in Purple, Red, Blue, Green, Grey And Silver (With Black Grip). Imprinted with your logo. Pricing starting at $0.90 for 100 pieces. asi/45100

Polish Up your Awareness Campaigns –
Unique promotions for Breast Cancer Awareness and Ovarian Cancer Awareness. Asstd. sizes and nail colors available. Visit us at ESPOnline. A portion of the proceeds are donated. asi/49640

Footzyrolls Rollable, Foldable Street Walkable Shoes are water and skid proof, the perfect portable shoe to alleviate foot pain from uncomfortable shoes. Great for weddings, events, corporate events, sponsorships and much more! Oprah recommended them as a top gift and they have been featured in USA TODAY, NBC and countless magazines and are worn by celebs. asi/54915

Premium quality red, green and blue laser pointers and presenters. Over 90 unique styles to choose from. Excellent presentation and pointing tools. Quick turnaround times for personalization. Largest inventory in North America ready to ship. 5-star supplier. asi/34375

Have you heard the news? Jelfin's USB Wired Mouse is now available at new Lower prices. Even though the temperature is rising, Jelfin decided to cool the temperature down with our new exciting promotions! Jelfin's totally cool, ball shaped computer mouse with relaxing interchangeable skins and a 2" print space (the largest in the industry) make this a unique promotional product. asi/63296 sage/69104 ppai/387356

Wow your customers with Apple Cookie & Chocolate's great selection of customizable novelty gift containers. These containers are filled with natural and preservative free cookies and milk chocolate tools, premium custom chocolate logo pieces, and much more! OU. asi/36560

Add Your Logo to this Stock Breast Cancer Awareness Pack
Packs are filled with Jelly Belly® jelly beans in 2 delicious flavors: Cotton Candy and Coconut. Just send your custom logo. No setup charges apply if logo is printed in pink to match pack colors. 5-day production from proof approval. As low as $1.15 (R) asi/37185

The Best 4-Color Wrap Billboard for Your Message!
11oz ceramic mug normally $4.45, now on sale @ $3.10 each! asi/52475

Let IDPaspinline put a charge in YOUR day with outrageously low Lapel Pin prices. FREE SETUP, Fast delivery, electronic artwork, unlimited revisions and all-inclusive pricing with no hidden fees! ASPIN-SE-WH Soft Enamel 3/4" priced as low as $0.60(P). ASI 5-Star Supplier. asi/62088

Celebrate the HUGE SAVINGS from 5-Star Supplier IDPaspinline on Custom Embroidered Patches. Patches (ASPIN-PATCHES 2" less than 100% embroidery) priced as low as $0.59(P) All inclusive pricing, Free Setup and Free shipping. Now that's something to get excited about. asi/62088


Successful Promotions® Trend Report™ is a trademark of the Advertising Specialty Institute. Copyright 2011, ASI. All Rights Reserved.
Advertising Specialty Institute®, 4800 Street Road, Trevose, PA 19053