| | |
| --- | --- |
| promotional products • incentives • corporate gifts • meetings • events | Volume 119 / February 17, 2016 |
Click here to see other new and creative promotional products

| | |
| --- | --- |
| | PRODUCT SPOTLIGHT |
Rev Up Your Sales Recognition Program
American companies spend $77 billion each year on incentive programs, according to a study by the Incentive Marketing Association and the Incentive Research Foundation. Since such programs are a large investment for companies, it's important to make sure the incentive programs you're creating for your employees, especially your salespeople, are hitting the mark. Here are four questions to ask your company's sales leadership that will help you rev-up your sales recognition program.
Are you focusing on the right rewards? For several years, Sam Aiken, a sales manager for a financial firm, gave out the same rewards each year to salespeople who achieved their end-of-year quotas. Each rep got a trip on a president's club cruise, an engraved plaque and a jacket emblazoned with the president's club logo along with the company's logo. The incentive worked well for five years, but it eventually lost its appeal, Aiken says. It turns out that many of the reps preferred to have items for their homes, like a gas grill or the latest tech gadget. Now, Aiken lets his employees choose their rewards, rather than have a one-size-fits-all recognition program.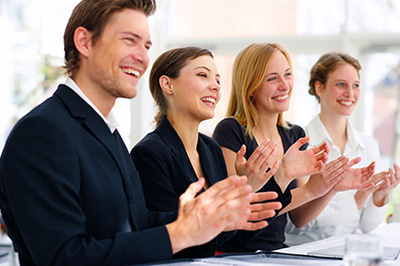 Experts say Aiken's strategy is becoming increasingly popular. According to the incentive study, out of the 452 respondents, 99% had a unique set of preferences for rewards. Because of this, the study reports, businesses should continue to expand efforts to help managers understand their employees' likes and dislikes. Some managers will send a survey to prospective incentive recipients. Most successful programs let recipients choose from a catalog of options. However, one reward that experts know doesn't always work is cash. Once an employee spends a cash bonus, experts say, he is likely to quickly forget it, while he'll long remember a tangible gift or a unique experience.
Are you focusing on the right behaviors? It's an all-too-common problem, sales experts say. Managers will create a sales incentive that's based only on hitting a revenue number, says sales consultant Steve Ellis. But that doesn't always align with the company's goals. "Ask yourself what you really want to accomplish as a sales team for the year," says Ellis. "Sure, you want increased revenue. Do you want your reps to get more out of current clients and strengthen those relationships? Or do you want them to spend more time cold calling and stocking the sales pipeline with a bunch of fresh prospects? Do you want them to participate in sales training and hone their presentation skills? You should base your metrics on whatever your true sales mission is, not just an overall number." Also, Ellis says, sales leaders might consider rewarding reps on the quality of the sales they make, not just the quantity. "In some cases, salespeople will do anything to get to a number, including talking clients into things they may not really want just to close the deal," he says. "Instead of blindly rewarding reps for increasing their numbers, you need to look at structuring incentives that will yield high-quality sales."
Do you have the right mix of long-term and short-term rewards? Not all reps are motivated by the big end-of-the-year prize. Some prefer instant gratification, while others give up on trying for the prize if they feel it is out of their reach. Ellis says the solution is to offer smaller monthly prizes along the way to the big end-of-year reward. As an example, a sales manager might offer logoed merchandise from the company's store to the top five reps who bring in new business in a month. Or, managers might have a "most improved" reward for the rep who beats his or her sales goal. Programs that reward reps frequently are more effective than those that only pay out annually. "The idea is to have a carrot every step of the way," Ellis says.
Are you publicly rewarding people? Most salespeople thrive on public recognition, so rewards should be given out with much pomp and circumstance. For instance, Zappos has a recognition program in which Zappos' employees are given a $50 reward that they can give to another employee and dub him or her the "Monthly Hero." The company's leaders announce the Monthly Hero on a loudspeaker that's accompanied by noisemakers and a parade. At the end of the parade, the Monthly Hero also receives a parking spot, a Zappos gift card and a branded cape that announces his or her hero status. Similarly, Aflac hosts an annual appreciation week, which includes visits to theme parks, where employees are recognized and rewarded for achieving certain milestones. It's this kind of public recognition, in the long run, that may even mean more to an employee than the reward itself, Ellis says. "Money doesn't last very long," he says. "Rewards last quite a bit longer, and bragging rights last forever."
VIDEO

THE JOE SHOW reveals some of the latest products and promotional ideas available in the market today. Click here to see a brand-new edition of The Joe Show.






Bright Lights
Flashlights are practical items that companies can give to customers to show they care. Certainly, the items come in handy in difficult times, too: Consider that sales of flashlights rose 220% the week Hurricane Sandy hit the East Coast.
Some top markets that would appreciate flashlights include health care (nurses can use them to write on charts in dim light); EMTs, police and firefighters; and flight attendants, who are actually required to carry a personal flashlight.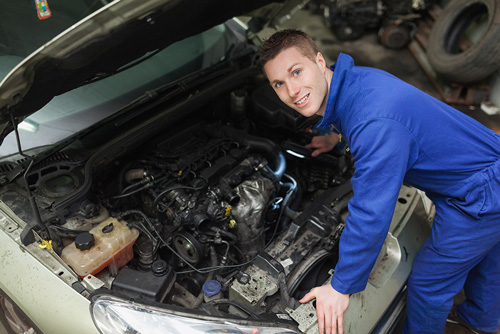 Another popular industry for flashlights is automotive, specifically among mechanics who need to take a close look inside or underneath cars and trucks. One such automotive company, Brickyard Imported Cars, wanted a way to promote their company to customers. One of the largest re-sellers of import car parts in the Midwest, the company decided to give clients a promotional item that reflected back to the service they had received.
Working with their distributor partner, Brickyard decided on a three-in-one stylus flashlight pen. This item combines the functions of a ballpoint pen with a touchscreen stylus and bright LED flashlight. Brickyard Imported Cars provided the items to their mechanics, and also gave them away to customers.
"Even in broad daylight, you need a flashlight to see down inside an engine compartment or under the dash," says Billy Kikendall, owner of Brickyard Imported Cars. "Our guys are always writing up service orders, and now they always have both a pen and flashlight handy."
Virtual Reality Headset

Now virtual reality can be experienced by anyone. This Virtual Reality headset allows you to experience 360 degree viewing and gaming. Simply download any "Virtual Reality" App or "3D App" on your smart phone to begin your virtual reality experience. The padded headset allows you to experience virtual reality in comfort. The adjustable head strap makes it "one size fits all". Inventory arrive mid-March. Pre-order today.
Safety Items
Health care facilities, manufacturers, car dealerships and outdoorsmen brands and retailers are just some of the markets in which safety items would make for a sensible and appreciated promotion. Contact your distributor for more information on the items shown here.
Hold All Runners and cyclists will appreciate this reflective wrist wallet, which includes a pocket for holding ID, keys, money and credit cards. asi/81233
High-Vis Contractors, pavers and landscapers can promote themselves – and safety – on job sites with these high-visibility vinyl marking flags. asi/80228
Multi-Functional Safety keychain includes window breaker, seat belt cutter, key light and keyring. Ideal giveaway for auto dealers. asi/66887
Finger Saver Cut pills cleanly and keep fingers safe with the help of the Safety Shield Tablet Cutter. A great item for nursing homes. asi/36545
First Responder This emergency information magnet with card insert enables emergency personnel to obtain a quick medical history when the patient is unable to offer one. asi/31061
Give Aid Hikers and campers will value this first-aid kit, which features a first-aid reference guide, bandages, antiseptic towelette, sterile alcohol pads and more. asi/68873
marketing calendar ••• MAY 2016
If you're looking for a fun promotion to run in May, there are plenty of options. Aside from Mother's Day, 8, and Memorial Day, 30, May is National BBQ Month, a great time to launch a food-based promotion. Ideal for deck builders, and patio and outside grill retailers. May is also Mystery Month so think about a month-long whodunit contest where clients and customers try to figure out whose killing off your company's sales reps. This campaign should incorporate video, blogs and all your social media. Finally, hold a series of creative brainstorming sessions that involve taking pictures to get the juices flowing. Since it's National Photo Month, you can gift all participants with branded cameras.
From a business perspective, Executive Coaching Day, 1, is ideal for recognizing your organization's leaders who take the time to coach new and established employees. Be kind to the gatekeepers during National Receptionists Day, 11. They can be the key to getting you in on an unannounced appointment, so bring logoed gifts. Prospecting for new clients and reconnecting with former customers can take on a fun theme during International New Friends, Old Friends Week, 15-21.
Fun and wacky promotions during May include National Two Different Colored Shoes Day, 3, (why not hand out logoed socks too?) and Star Wars Day, 4, (May the 4th … be with you!). Lastly, National Pizza Party Day, 20, is not only perfect for pizza parlor promotions – any company can get in on the action through a spontaneous pizza party – complete with branded pizza cutters – for clients.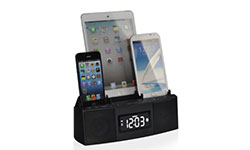 Easy-Doks 3 Device Charger Bluetooth Speaker Alarm Clock Radio Holder. Check out our amazing charging stations that fits everyone's needs. Great gift idea for birthdays and holidays. asi/51511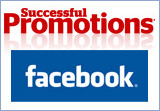 Win $100 & Gain Access to Great Ideas
Sign up now and enjoy The Joe Show, where our very own Joe Haley features cool new promotional product ideas. Access case studies in every industry that showcase the hottest new marketing campaigns. You can even submit your own case studies and be eligible to win a $100 MasterCard gift card. Plus, network with other businesspeople looking to pump up their marketing efforts. Click here to get started today.

Tell Us How Promo Products Worked For You
We want to hear your success stories on how promotional products played a pivotal role in your business strategy. Do you have a new employee welcome gift program? Have you used promo items in an awareness campaign, product launch or charity event? Let us know and we'll feature your case study in the Successful Promotions newsletter, and you'll also be eligible to win a $100 Visa gift card. Send an email to jchaykin@asicentral.com with a brief description of your case study, and we'll contact you for further details.


Successful Promotions® is a trademark of the Advertising Specialty Institute. Copyright 2016, ASI. All Rights Reserved.
Advertising Specialty Institute®, 4800 Street Road, Trevose, PA 19053