| | |
| --- | --- |
| promotional products • incentives • corporate gifts • meetings • events | Volume 107 / February 18, 2015 |
Click here to see other new and creative promotional products

ADVERTISEMENT

Engage Employees With Team-Building Activities


A recent report by Gallup Inc. says that only 30% of full-time employed Americans are actively engaged and inspired at work. And yet, it's the 30 million engaged employees in the U.S. that come up with "most of the innovative ideas, create most of a company's new customers, and have the most entrepreneurial energy," Gallup Chairman and CEO Jim Clifton writes in the report.

Keeping a team of employees happy, motivated and inspired can only be good for a firm's relationships with its clients, and ultimately, its bottom line. Gallup's survey indicates companies have a lot of room to grow in terms of engaging and inspiring their employees, and that's where team-building activities and promotional products can play an important role.

As the economy continues to improve, the objectives of team building are evolving. In a better economy, "companies are more concerned about losing good people and the cost of replacing and training them," says TeamBonding COO David Goldstein. "The goals of team building in this scenario are more about building balance and having fun at work. Companies want employees to like what they're doing and feel like they have a purpose."

For example, Goldstein's company works with a lot of technology-oriented events. The firm partnered with their ad specialty distributor and created a high-tech scavenger hunt using GPS technology for attendees at the Corporate Event Marketing Association Summit 2014 conference.

The hunt consisted of 10 teams of 10, and each team leader used an iPad, iPhone or Android to get maps, messages and instructions about activities they needed to perform and upload. Activities included forming a letter of the alphabet with the team, jumping into a pool, and singing a song for points. The winning team received TeamBonding logoed Bluetooth speakers. Each team wore different neon-colored Malibu sunglasses to separate themselves and set their team apart.

Another of TeamBonding's favorite team-building activities is charitable events. "This originated during the recession when some companies couldn't necessarily justify team building, but could justify the concept of giving back," says Goldstein. "Activities like assembling school supply backpacks or military care packages were good for the community as well as good for employees."
VIDEO

THE JOE SHOW reveals some of the latest products and promotional ideas available in the market today. Click here to see a brand-new edition of The Joe Show.







Tell Us How Promo Products Worked For You
We want to hear your success stories on how promotional products played a pivotal role in your business strategy. Do you have a new employee welcome gift program? Have you used promo items in an awareness campaign, product launch or charity event? Let us know and we'll feature your case study in the Successful Promotions newsletter, and you'll also be eligible to win a $100 Visa gift card. Send an e-mail to jchaykin@asicentral.com with a brief description of your case study, and we'll contact you for further details.
Promo Items Pump Up Album Sales

Making money through album sales is more difficult than ever, and strong radio play is no longer a guarantee of high earnings for artists. As it has gotten easier than ever to download a band's new album, promotional products offer a way to encourage fans to buy the physical CD (or, increasingly, the vinyl record).
In December, some major music acts used custom Christmas cards, including the card as a freebie for those who placed an order around the holidays. For DJ/rapper Diplo, those who bought his album received a custom T-shirt and pennant. For hip-hop group Three Loco, fans got a sticker and T-shirt.
Singer/songwriter Josh Ritter worked with his distributor partner who designed lapel pins with a twist. Working off Ritter's album art, which features a vintage aesthetic, the company created silver and bronze pins with an antique feel. Rock band Atom Strange went a more unconventional route, creating figurines of "Marv the Alien" – the band's mascot – as well as alien stress balls to give out at shows.
Promotional products can help to enhance concerts and music festivals and attract more people to the event. Plus, a tour T-shirt or tote is kept as a memento, and for diehard fans, branded merchandise can turn into collectible items.
During Rihanna's 777 Tour, 150 journalists and guests who were invited on the tour plane received a swag bag packed with goodies including Skull Candy headphones, No Label watches and Rihanna's own Nude perfume. The tote bag featured the tour's logo, reading "7 countries 7 days 7 shows."
The tour itself received mixed responses from the journalists onboard, with reporters from Rolling Stone to New York Magazine complaining about lack of access to the singer and flight delays. The bags, however, got only rave reviews, with a number of journalists publishing photos of the prized promo totes.
The Orbit Infuser #ORBINF

The Salina Island Tote is a popular style tote bag in 600D polycanvas and woven 'jute like' material. Actual size is 15"h x 16"w with a 4" gusset. Perfect for the beach, traveling and shopping.

Crown • ASI 47700
Music & Concert Items
As the case study above shows, musicians and entertainers benefit by incorporating promotional items into the mix when releasing a new album or promoting a concert tour. Contact your distributor partner for information on these products and creative ideas on how to use them.
Colorful Favorite Stand out in the crowd with this fun tie-dyed Bullseye T-shirt. It's made of 100% pre-shrunk cotton and has a double-needle stitched neckline, bottom hem and sleeves. Available in a variety of sizes. asi/84358
Lighten Up! Black XL tee has a cool graphic of head-phones in a multi-light eco-friendly LED display. Great for concerts and music-themed events. Includes four AAA batteries installed. Product must be hand washed. asi/31957
Quick As A Flash Flashing LED button has an easy-to-use butterfly backing. Batteries included and installed. Perfect for concerts, fundraisers, conventions, spirit nights and corporate events. Not for children under 3 years. asi/42016
Patch It Up LED Equalizer light-up patch is activated by sound, making it perfect for parties and concerts. Comes in many styles. Adhesive back is easy to apply to a variety of surfaces. Requires two AAA batteries. asi/46531
Feel The Beat Soft-cushioned, 180-degree swivel, over-ear headphones with adjustable headband make a great incentive. Use with any device that has a 3.5mm audio connector. Has 48-inch detachable cord. asi/42424
Get In The Groove Ifedility Groove Bluetooth speaker allows audio to stream from Bluetooth enabled devices. Enjoy quality sound on the go, at the office and home. Has long-lasting lithium battery. asi/66887
marketing calendar ••• MAY 2015
National Hamburger Month
You might think that National hamburger month only works well for restaurants and pubs (which it does), however, anyone can run a fun promotion centered around beef patties. Eateries can feature daily or weekly burger specials and encourage repeat visits via a frequency program. And any company can hold an open house for vendors and clients with a variety of sliders as the main course. Your distributor partner can help you find a plethora of brandable products like spatulas, aprons, sauces and grills.
5
Cinco de Mayo
Celebrated in Mexico on the anniversary of the Battle of Puebla in 1862, Cinco de Mayo is also celebrated in the States. An employee-appreciation party is a creative way to taste the foods and drinks of our neighbor to the South.
11-15
National Etiquette Week
Miss Manners would approve. This week is dedicated to teaching and reinforcing good behavior not only in social settings but in the business world as well. What a fantastic opportunity for businesses to launch a community outreach program and team up with a high school to mentor students. The initiative should include the life lessons that will help them post-graduation, through college and into the business world.
18-25
National Backyard Games Week
Ah, those fun days of youth running around the backyard playing all sorts of games such as kick the can, tag, dodgeball, hide and seek, etc. Having an employee picnic with the backyard games being the core will energize employees and foster creative thinking. Your distributor can help you secure logoed T-shirts and caps for teams, as well as fun gifts like kickballs, Frisbees and more.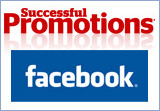 Win $100 & Gain Access to Great Ideas
Sign up now and enjoy The Joe Show, where our very own Joe Haley features cool new promotional product ideas. Access case studies in every industry that showcase the hottest new marketing campaigns. You can even submit your own case studies and be eligible to win a $100 MasterCard gift card. Plus, network with other businesspeople looking to pump up their marketing efforts. Click here to get started today.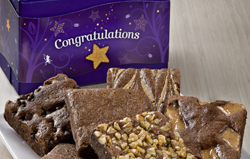 Congratulations Half-Dozen HG160Celebrate Success! Give employees more than a pat on the back when goals are attained. Reward them with gourmet goodness in 3" squares. Six brownie flavors are individually wrapped & ready to savor. asi/53518


Successful Promotions® is a trademark of the Advertising Specialty Institute. Copyright 2015, ASI. All Rights Reserved.
Advertising Specialty Institute®, 4800 Street Road, Trevose, PA 19053