| | |
| --- | --- |
| promotional products • incentives • corporate gifts • meetings • events | Volume 83 / Feb 2013 |
SPONSORED BY



Click here to see other new and creative promotional products

Star Power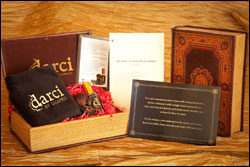 When Sandra Alexander, a marketing rep for cosmetic firm darci by Di Caprio, sent out a press release announcing the firm's new makeup brush cleaner in September 2011, she never dreamed that the product would find itself in the Oscar gift bags of Hollywood's elite at last year's Oscar ceremony.
Upon reading the press release, a representative from an agency that specializes in the entertainment industry reached out to Darci Henry and Lisa Di Caprio, to see if they would be interested in contributing their new brush cleaner to the gift bags for Oscar nominees in the top five categories of the 2012 Oscars.
ADVERTISEMENT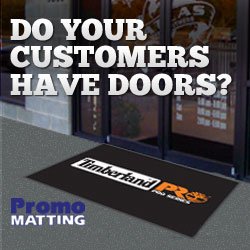 At first the pair ignored the call, but after receiving a second call telling them their product would be great for the celebrity swag bag, they decided to get involved. "Make it as unique as you can," was the only request the agency made. The women brainstormed about how best to build around this opportunity, and ultimately won raves and press coverage, including mentions in Lucky magazine and Philadelphia Business Journal for the cleverly designed gift packaging, which centered on the founders' mission statement, "The Beauty of Believing in Yourself." Henry and Di Caprio, divorced mothers who overcame personal adversity, became best friends and started darci by Di Caprio to support themselves, become independent and inspire others to do the same.
The women chose boxes that looked like hollowed-out books bearing the tagline, "Don't Judge a Book by Its Cover." The box contained the brand's signature brush cleaner, with limited-edition Kabuki brushes (no animal hair was used and the product was cruelty free-certified by PETA) as well as a towel with the brand's logo to dry off the brushes.
A card insert read, "You can't summarize your career with one performance, define a character with a single facial expression or take one look at someone and understand who they are or how far they've come. On the surface, your makeup brushes may seem clean. But look a little closer and you may find a different story." The gift box also contained a mini movie script and a short video on a USB drive telling the story behind the brand.
Appearances on talk shows and morning shows to discuss the Oscar gift bags reached almost 3 million viewers. The press that darci by Di Caprio received resulted in increased traffic in their PA-based store, plus the addition of four new wholesale accounts, including Beauty Cirque, New Beauty at Fred Segal, and two major online retailers, www.beautysak.com and www.dermstore.com.
VIDEO

THE JOE SHOW reveals some of the latest products and promotional ideas available in the market today. Click here to see a brand-new edition of The Joe Show.

Sponsored by
Symphony Handmade Paper Inc.

Sponsored by
Cloth Promotions Plus

Sponsored by
Cooler Graphics

Sponsored by
365 Source Custom World

Sponsored by
Vitronic Promotional Group





Sponsored by
Cooler Graphics
ADVERTISEMENT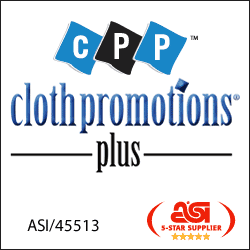 Tell Us How Promo Products Worked For You
We want to hear your success stories on how promotional products played a pivotal role in your business strategy. Do you have a new employee welcome gift program? Have you used promo items in an awareness campaign, product launch or charity event? Let us know and we'll feature your case study in the Successful Promotions newsletter, and you'll also be eligible to win a $100 Visa gift card. Send an e-mail to jchaykin@asicentral.com with a brief description of your case study, and we'll contact you for further details.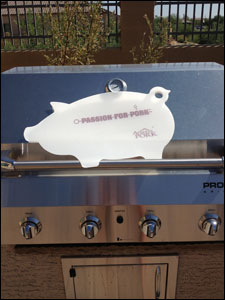 Logoed Cutting Board Is A Brand Booster
Alberta Pork wanted chefs to share their passion for pork, as well as their recipes on how to prepare this meat. The Passion for Pork campaign, which began in April 2012, included a website and over 900 television spots. This created major awareness for the website with 300-400 visits a day. However, as soon as the television campaign stopped, the daily hits dropped to 50-70 visits a day.
To reinvigorate the interest in pork at the consumer level, Alberta Pork reps contacted their distributor partner, who suggested an embroidered chef coat and flexible cutting boards imprinted with the Passion for Pork logo to be given away at various events. As distribution of the cutting boards was underway, a few people provided feedback that they planned to use the cutting boards as place mats.
ADVERTISEMENT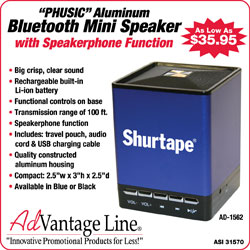 One event was a high-profile dinner in Edmonton that attracted more than 1,400 diners where chefs clad in their logoed chef coats prepared favorite dishes from the region. The Passion for Pork cutting boards were set out as place mats so people could take them home afterward. The promotion went over extremely well.
The campaign also went viral. Alberta Pork started receiving fun and crazy photographs of people posing with the pig cutting boards in a variety of costumes and locations. Alberta Pork is using the photos on its websites and promoting them through social media to increase demand for the boards. Website visits have again increased and at a much lower cost than buying television spots.
Do you have a campaign that needs a boost? Your distributor partner can help you utilize products that may have more than one application, like the cutting boards doubling as place mats. This will give your company logo greater exposure.
Love at first Sniff!
New Snifty® Pens, have aromas embedded into the pen grip!
The memorable Snifty® scents include Chocolate, Coffee, Cherry, Strawberry, Bubblegum and five more. ALL-IN-ONE's Snifty Pens are Made in USA Certified, available in three styles: Classic white barrel, Designer Series Border Wrap with exciting art showing the scent, and VibraColor® Custom Full-Color Process.

In addition to making a powerful first impression, research has shown that Scent helps people remember products much more easily, according to a study published in the Journal of Consumer Research. The researchers wrote, "Product scent significantly enhances recall of the product… and this enhanced memory persists over time."

From ALL-IN-ONE® • asi/34256.
Health Products
Promote healthy living to your employees and clients by giving them promotional items that keep the message front and center. Contact your ad specialty distributor for great ideas on any health-related campaign.
FRUITY-LICIOUS Tumbler features built-in fruit infuser basket, secure snap-on lid, double-wall insulation and safety cap. Perfect for culinary and health promotions. asi/80060
HOT AND COLD Double-wall, BPA-free tumbler has acrylic body with screw-on lid. Pull-up stopper is perfect for hot drinks, and the integrated straw is ideal for cold beverages. Available in six colors. asi/66887
HERE COMES THE SUN Dermatology offices, campsites and resorts can promote sun safety with this magnetic memo holder. It measures 3 ½" x 6" and is made in the USA. asi/68480
TURN IT AROUND Custom wheel chart provides quick, accurate answers with a simple turn of the wheel. Many options available including portion control, dosing guides and cancer screening guides. asi/75629
CLEAN GETAWAY Popular antibacterial gel comes in an easy-to-use bottle with lanyard for easy portability for travelers on the go. asi//52840
WALK THIS WAY The Tweet pedometer with LCD display counts steps, distance in mileage/kilometers and calories burned. Belt clip functions as a whistle. asi/42424
marketing calendar ••• May 2013
National Barbecue Month
The way to a man's heart is through his stomach. That sentiment certainly works for your clients as well. May is your chance to act, and there are lots of ideas to pursue. Throw a party for clients and vendors and serve up fresh ribs, chicken and pork. Make sure to use logoed napkins and plates and provide everyone with a reusable logoed cup they can take home. Send barbecue-themed direct mail promotions with sauces, barbecue utensils and meats for grilling. If you're looking for something really unique, give everyone a steak branding iron in the shape of your logo. Call your distributor to start a delicious brainstorming session.
8
National Receptionist Day
Whether the receptionist works at your office or at your clients' offices, today's the day to recognize the important work she does. Internally she is often the one who keeps the office running smoothly, so consider giving her something special like leather desk accessories. And, when visiting clients today, make sure you drop off a nice gift for the receptionist, as she is often the key to your getting an appointment.
17
National Pizza Party Day
Here's a great idea for you to run with: Send your top 10 prospects pizza for lunch today. Pack it in a customized box – your distributor partner can score that for you – along with a logoed pizza cutter. Tell them: "No matter how you slice it, doing business with us is as easy as pie."
27
Memorial Day
Today we remember all those who have served this country. Take the time to run a promotion that recognizes our heroes and their sacrifices. Sponsor a local parade; walk the route and hand out American flags with logoed sticks or give away patriotic tattoos. Volunteer at a veterans' center and bring lots of logoed red, white and blue products. The goodwill promotion will generate a lot of positive feelings and great press.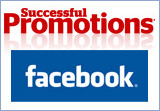 Win $100 & Gain Access to Great Ideas
Sign up now and enjoy The Joe Show, where our very own Joe Haley features cool new promotional product ideas. Access case studies in every industry that showcase the hottest new marketing campaigns. You can even submit your own case studies and be eligible to win a $100 MasterCard gift card. Plus, network with other businesspeople looking to pump up their marketing efforts. Click here to get started today.

Made of the highest quality material our lanyards are a distributor favorite with our everyday low prices and setup. Our lanyards are versatile and can be customized to suit your every need. asi/62088


Inexpensive yet durable PVC key tags are one of the most popular incentive gifts ever. Everyday low price and free setup make this a product with marketing punch. asi/62088

Diamond Cosmetics offers professional health and beauty products providing companies with high quality cosmetic items for Corporate Sponsors of Women's Events, clothing, shoes & accessory manufacturers, health and medical companies, entertainment industry, media, and many more industries and institutions. asi/49640

Successful Promotions®  is a trademark of the Advertising Specialty Institute. Copyright 2013, ASI. All Rights Reserved.
Advertising Specialty Institute®, 4800 Street Road, Trevose, PA 19053