| | |
| --- | --- |
| promotional products • incentives • corporate gifts • meetings • events | Volume 71 / Feb 2012 |
SPONSORED BY


Click here to see other new and creative promotional products

QR Code Drives PSA Campaign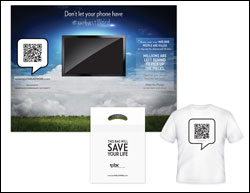 The QR code has become a popular choice of late, and it was instrumental to the success of a recent campaign from the Miami-Dade Expressway Authority (MDX) aimed at trying to get people to stop texting while driving.
To keep drivers' hands on the wheel and their eyes on the road, MDX embarked on a national awareness campaign that would communicate the true danger of texting while driving and try to increase awareness enough to create a law banning texting and driving. Instead of taking the gory, shocking route, MDX chose to connect emotionally with drivers, showing the damage that can be done to those left behind.
MDX teamed up with Ronin Advertising Group to produce a short film entitled The Last Word, which is about the aftermath for families of victims of texting while driving. Ronin also developed a comprehensive communications strategy, including extensive social media outreach, the creation of industry partnerships and a consistent presence at local and national events.
ADVERTISEMENT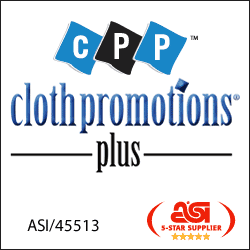 One unique component of the campaign was the use of T-shirts with QR codes to get the message out. When scanned with a smartphone, the QR code brought a user directly to the film/website. In all, 10,000 T-shirts were distributed at key events, including the Miami-Dade College graduation, as a gift to all new graduates in a bag labeled "this bag will save your life."
The students received the shirt and gift bag after they signed a pledge to not text and drive, with a branded mini Sharpie keychain that they were also able to keep as a reminder. "We created the shirts because we wanted the students to watch the film and pass it on to their family and friends, but knew that the venue where we would have the most access to them was not necessarily the best one for them to interact with the film," says Karen Ableman, president of Ronin Advertising Group.
Ableman recognized that the audience was interested in and familiar with new technology. "We provided them with a piece that they could keep and easily scan at any time and be taken directly to The Last Word, which they could watch on their mobile device – a particularly poignant way of receiving the message, considering it is about texting and driving," she says.
In addition to T-shirts, Ronin developed a postcard with a QR code that was launched at the Miami Corporate Run in order to continue the buzz and further convey the message.
To date, there have been more than 30,000 views of the film on YouTube. There has been extensive media coverage of the campaign, as well as a highly active Facebook page and positive feedback from other companies and individuals looking to join in supporting the cause.
VIDEO

THE JOE SHOW
The Joe Show reveals some of the latest products and promotional ideas available in the market today. Click here to see a brand-new edition of The Joe Show.

ADVERTISEMENT



ADVERTISEMENT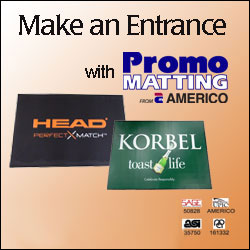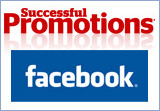 Win $100 & Gain Access to Great Ideas
Sign up now and enjoy The Joe Show, where our very own Joe Haley features cool new promotional product ideas. Access case studies in every industry that showcase the hottest new marketing campaigns. You can even submit your own case studies and be eligible to win a $100 MasterCard gift card. Plus, network with other businesspeople looking to pump up their marketing efforts. Click here to get started today.
A Tale Of Two Employers
Researchers generally agree that incentives encourage employee participation in wellness programs, but there is disagreement over the best way to motivate employees to get involved.
Citi, with a workforce of 83,000 people in the U.S. alone, has realized a health-care cost savings of at least $2 for each dollar spent on wellness management. At this company, though, cash is the main motivator for employees to get healthier. "We're in year two of a three-year study, and so far the ROI has been positive," says Niko Triantafillou, vice president for wellness and health plan strategy at Citi.
ADVERTISEMENT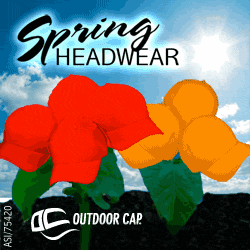 Through a program called Live Well, Citi provides fitness centers at its 21 largest U.S. office locations, a free 24-hour nurse hotline and flu shots to employees. For taking part in health assessments, smoking cessation programs and lifestyle coaching sessions, Citi workers can earn $700 annually in monetary rewards. "Lives of our employees have been improved through our programs, and people feel good about coming into work," says Triantafillou. "We absolutely want to offset health-care costs, but with monetary incentives we can start a dialogue with employees. It's a win-win for everybody."

While cash is king at Citi, Duke University takes a different motivational approach. Through its Live For Life wellness program, Duke's 34,000 workers can receive nutrition counseling, join a walking club or borrow a fitness DVD from a large library of titles. "We also bring a farmer's market to campus to help people eat better," says Kyle Cavanaugh, vice president of administration at Duke. "We try to be creative in identifying motivation and strategies."

For reaching certain wellness goals, Duke employees can also earn Live For Life dollars, which can be traded in for promotional items like a jump rope, a radio stopwatch or a duffel bag.

Contact your promotional products distributor for great ideas on employee incentives for wellness and fitness programs.

Your Clients Will Love Brand Gear -
Exclusive Offer from All-In-One!
ALL-IN-ONE's popular new Brand Gear line features BEST SELLER Tote Bags, Briefcases, Backpacks, Coolers and many others! With over 26 vivid colors available, Brand Gear bags are ideal for business gifts, meetings, events, and so much more!

From ALL-IN-ONE® • asi/34256

  
Health-Care Items
Corporate employees as well as visitors to doctors' offices, hospitals and medical centers all appreciate receiving practical items like hand sanitizer, first-aid kits and magnets. Talk to your distributor about the best products for your office and health campaigns.
 
AT EASE Hospitals, rehabs and surgical centers will find this post-surgical "coughing pillow" to be a perfect giveaway for their patients. It's used to relieve pain or pressure when held against an incision site. asi/79895
 
DON'T WORRY ABOUT IT Stress reliever in the shape of a heart is ideal for doctors' offices as well as trade shows, seminars, conventions and promotional events. asi/79530
 
BE PREPARED Info magnets are a great way to pair your company logo with useful information regarding health issues. asi/68507
 
SAFETY FIRST Flip-top safety kit contains two adhesive bandages and three hand-sanitizer packets and is available in 10 colors. Great for wellness initiatives and doctors' offices. asi/55990
 
STAY CLEAN Round antibacterial hand spray measures 3" in diameter and is available in seven colors. Employees will appreciate this health-oriented giveaway, especially during cold and flu season. asi/90807
 
BOX IT UP Combination box includes 40 two-ply tissues and 20 wet wipes and is a must-have for any health center. asi/41333
marketing calendar ••• MAY 2012
National Bike Month
Each May National Bike Month focuses on the bicycle as a means for fun, fitness and transportation. There are a variety of activities any company can run. Encourage employees to bike to work and provide them with biking apparel. A health and well-being promotion can focus on bike-riding for exercise. Bike shops can encourage clients to come in for tune-ups or to purchase new bikes. There are a slew of bicycle-related products that can be imprinted, and your distributor partner can help secure the right products for you.
7-13
Children's Book Week
To encourage the enjoyment of reading for young people, any company can team up with a local school. Staff members can read to younger students and provide reading tutoring to anyone who needs it. When you partner with a school, don't forget to bring logoed products like bookmarks, pen and pencil sets, and journals for students to track their reading. Your distributor can assist you in putting together a complete program that includes finding schools and securing all the imprinted products.
9
National Receptionists Day
Ah, the gatekeeper, one of the most important people a visiting rep encounters on a client visit. A receptionist can be the key to getting you inside, so you ought to be nice. Use today to visit all your clients and bring gifts for the receptionists. Leather totes, apothecary jars filled with sweets and comfortable sweaters and sweatshirts. These small gestures can result in deepening relationships. Call your distributor partner to find the perfect products, including customized greeting cards.
28
Memorial Day
Create goodwill within the community by sponsoring local events like parades, concerts and meet-and-greets with troops. You can imprint a slew of patriotic products like glasses that enhance fireworks shows, small American flags (posts only, as a flag itself cannot be imprinted), tattoos, etc. Give the products out while walking a parade route or at event entrances. Call your distributor today to work out all the details.
Solve This Dilemma
Every month, Successful Promotions launches a new contest where we ask you, our readers and Facebook fans, for your most creative ideas for solving businesses' dilemmas. Each entry should be 50 words or less, and a promotional product must be part of the solution to the weekly challenge. Send all entries to jhaley@asicentral.com by the specified deadline in order to qualify for a free gift. Winners will be randomly selected from all entries.
This Month's Contest: Water World. A Pocono Mountain lake marina is hosting a mid-summer, in-water boat show. The objective is to sell off some of the older boat models in its inventory and to also fill up its boat skip vacancy for the following year. The marina will sponsor test-drives and hold all sorts of fun activities for the whole family. In addition to floating keytags, they want other imprinted products to give out to attendees, boat buyers and those who win contests. Send your best ideas to jhaley@asicentral.com by March 18, 2012.

Is your company using QR codes? We will give you access to your own FREE QR code dashboard where you can create, manage, edit and view analytics of your QR campaigns. SCAN the code above to see how! asi/57851

 

Go Green! plant‐a‐tree with the Future Forests Promotion Card. Enable your customers to go online and have a tree professionally planted in their name. Seedlings will be appropriate to the location and planted as part of existing or new forest restoration project.asi/42989

Just for Women Promos is highlighting a pedicure kit complete with two bottles of polish, nail clippers, and toe separators, in an organza bag. Choose from over 150 assorted polish shades. One color imprint included in price. Perfect for promotional products, give away, and bonus with purchase. Production time 6-8 weeks. All products made in USA. asi/49640

 


Our double ended lanyards are perfect for your next tradeshow or any other security conscious event. The double ended features allows for easy on and off capabilities, and prevents your credentials from spinning around. A variety of attachments are available for every purpose. Aspin-Dend asi/62088

Our lip balms are made with natural and organic ingredients. Contains SPF 15 and made in a FDA approved facility in the U.S.A. Perfect for banks, realtors, dentist offices, and salons. Comes with a custom full color label. Great price and low set up. asi/62088

 

Schedule magnet for your local team. Always in Stock Item! asi/68507 The Magnet Group

Successful Promotions® Trend Report™  is a trademark of the Advertising Specialty Institute. Copyright 2012, ASI. All Rights Reserved.
Advertising Specialty Institute®, 4800 Street Road, Trevose, PA 19053