| | |
| --- | --- |
|   |  Fun Film Tie-in |
ADVERTISEMENT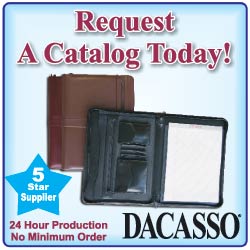 Custom Movie Promo Really Pops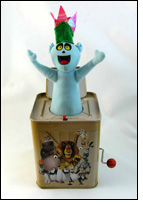 Madagascar: The Crate Escape was a working title for the animated blockbuster Madagascar: Escape 2 Africa. Since several plot twists in the film series involve animals being crated or escaping crates, Paramount/DreamWorks wanted to promote the picture using plush animals presented in a crate.
They approached a distributor for help, who had an even wilder idea. If you've seen the movies, you'll be familiar with the King of the Lemurs character, King Julien. And even if you haven't seen them, you've probably heard King Julien's catchy dance song, "Move it, Move it." The idea featured this character and tune.
The concept featured a custom jack-in-the-box with all the characters shown around the outside. A PVC-molded, hard-plastic King Julien character pops out and does the dance.
The piece was originally intended for use in a press kit, but the client loved it so much that they expanded their plans to include radio and TV spots. The majority of the pieces were given away at other DreamWorks films before the movie came out to advertise the movie's release.
Check out the Shopping List below for some cool, new products.
| | |
| --- | --- |
|   |  Building Brand Awareness |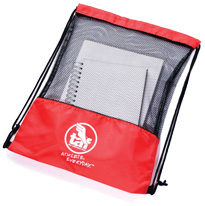 The Athlete's Foot Gives Its Brand a Kick
Hoping to add a little spring to its step, The Athlete's Foot began a rebranding effort earlier this year. The venerable athletic shoe and sportswear retailer has opted to move away from its name (which is also an itchy fungus) and toward the acronym, "TAF."
To help consumers become familiar with its altered name and new logo, the company offered a free drawstring backpack as a gift-with-purchase during the back-to-school shopping season. Consumers who spent more than $75 received one of 11,000 free backpacks.  
ADVERTISEMENT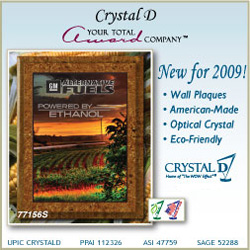 "If the branded item makes sense to the overall strategy, then it can help build a brand," says Darius Billings, director of retail brand marketing and merchandising for NexCen Franchise Management, parent company to The Athlete's Foot. "For TAF we have committed to a strategy of serving the everyday athletes of the world – the student athletes, the before-breakfast athletes, the after-work athletes and the weekend athletes.
To do this we need the TAF brand to speak their language and live in their world. A TAF coffee mug isn't necessarily going to do this, but the drawstring bag can, because it is an important element of the everyday athlete."

It was a perfect fit because it jives with TAF customers' athletic routines, says Billings. "For the student athlete, it's their second bag, the first being their book bag," he says. "The drawstring bag is something that travels with them to practice, to competitions and to games. For after-work athletes, it replaces the briefcases at 5 p.m. And so the brand, which aims to serve the everyday athlete, is also a part of the everyday athlete's life."

The bag helps the brand raise awareness in an organic way. A simple gift-with-purchase "may not seem like much, but next time you're near a weekend soccer tournament, a 10K run, or a pickup basketball game, look around." Billings says. "The drawstring bag is everywhere. It only makes sense that TAF should be a part of that space." 
| | |
| --- | --- |
| |  SHOPPING LIST |
| | | |
| --- | --- | --- |
| Music To Their Ears The music download card offers the choice of 3 million+ songs for download to iPod/MP3 Players.  Features: 4-color card, link from client's Web-site, and optional data capture (survey). Available from asi/42989. |   | Flashy Band These silicone or leather wristbands will make great gifts for both employees and students. They have a built-in flash drive that makes it easy to carry music or other data. Comes in several data capacities. Available from asi/63053. |
|   |   |   |
| Multi-Tasking Those on-the-go types will appreciate this sports bottle that serves as a fully insulated 18-oz bottle, 14-oz drinking cup and 12-oz can insulator sleeve. Available from asi/80345. |   | In the Bag Do you have a new rep that just came on board? This tote is a great way to say welcome to the team. It has a padded laptop pocket, external pockets with Velcro closure, leatherette carry handles and an adjustable/removable padded shoulder strap. Available from asi/55549. |
|   |   |   |
| Take Note A great addition to any desk, this Executive journal has leather-like texture and a debossed imprint. Cover colors include onyx, camel, cardinal, indigo and coffee bean. Available from asi/50873. |   | Show Your Pearly Whites Give this digital picture frame to your top sellers. It comes in white, silver, black, yellow, green, red and blue. Plays MP3 and WMA music. Available from asi/63053. |
Successful Promotions® Trend Report™  is a trademark of the Advertising Specialty Institute. You were sent this newsletter as a benefit of your ASI membership. Copyright 2009, ASI. All Rights Reserved. 
If you'd like us to send Successful Promotions Trend Report FREE to anyone else at your company (or to your off-site sales reps), go to www.asicentral.com/newsletters and complete the online form.
Click here to subscribe to Successful Promotions® magazine. You must be a member of ASI to subscribe to this publication. The publisher has a right to refuse subscriptions to non-members.
Advertising Specialty Institute®, 4800 Street Road, Trevose, PA 19053