| | |
| --- | --- |
| promotional products • incentives • corporate gifts • meetings • events | Volume 105 / December 17, 2014 |
| | |
| --- | --- |
| Click here to see other new and creative promotional products | |

ADVERTISEMENT

Fans Flock To Baltimore Orioles' Promotions


When the Baltimore Orioles released their 2014 promotion schedule for its 60th anniversary season, they noted it was one of the ball club's "most robust promotional calendars in club history, filled with many new items, as well as several returning fan favorites" slated for giveaways throughout the season. It can't just be coincidence that the team finished first in the America League East Division, claiming their first division championship since 1997.

"Apparel is an extremely popular giveaway, not just in Baltimore, but throughout Major League Baseball," says Greg Bader, Orioles' vice president of marketing and communications. He says that T-shirts, caps and other apparel have a high value for fans, as they can get multiple uses out of the giveaway items.

"Additionally, it's good for a brand to provide apparel for fans to wear throughout the marketplace as it helps promote the brand image and identity," he adds. Indeed, Oriole-branded apparel was distributed at 15 of the 24 home games, when merchandise was given to fans during its anniversary season.

The Orioles' promotional schedule in 2014 featured six separate T-shirts that were provided to all fans in attendance. "We even allowed our fans to choose their sizes (medium or XL) for the first time in club history," Bader points out.

There were six hat giveaways this year, including the Orioles' classic floppy hat (similar to Gilligan's hat on the famed 1960s TV series), a Father's Day Fedora and, for the first time, a Wild Bill cowboy hat.

"All of our hats ended up being popular in 2014, but the Wild Bill hat was perhaps the most popular," says Bader. "It was the first time we had ever given away this style hat, and since it was in honor of 'Wild Bill' Hagy, one of the most famous Orioles' fans of all time, and in celebration of our 60th anniversary, the promotion was extremely well-received." The Wild Bill hat was distributed on August 9 to the first 20,000 fans ages 15 and older.

In July, Baltimore sports reporters Zach Wilt and Jabby Burns debated the merits of the floppy hat vs. the fedora on Baltimore Sports Report. Burns called the Orioles' fedora the "new, hip way of the future" while Wilt praised the classic floppy hat.

"When the Orioles' promotional schedule comes out, the first thing you look for is Floppy Hat Night," Wilt said. "When you think Orioles' promotions, you think floppy hat!" The floppy hat promotion has been going on since at least the days of Memorial Stadium (pre-Camden Yards) – more than 25 years, says the Orioles' Bader. He adds that Miller Lite has sponsored nearly all of the floppy hat giveaways, which are distributed to fans ages 21 and over.
VIDEO

THE JOE SHOW reveals some of the latest products and promotional ideas available in the market today. Click here to see a brand-new edition of The Joe Show.






ADVERTISEMENT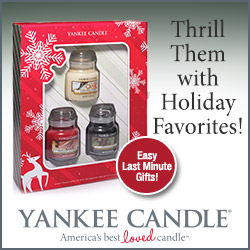 Tell Us How Promo Products Worked For You
We want to hear your success stories on how promotional products played a pivotal role in your business strategy. Do you have a new employee welcome gift program? Have you used promo items in an awareness campaign, product launch or charity event? Let us know and we'll feature your case study in the Successful Promotions newsletter, and you'll also be eligible to win a $100 Visa gift card. Send an e-mail to jchaykin@asicentral.com with a brief description of your case study, and we'll contact you for further details.
Care Wear Provides Local Support

"Pink Heals" is a self-described "community-based health-care program" that brings its grassroots fundraising message to the door of local communities aboard bright pink fire trucks manned by firefighters in bright pink uniforms. The nonprofit outreach organization was founded in 2007 by retired fireman Dave Graybill in order to keep fundraising dollars within local communities to aid local citizens who take ill and need financial help.
The group's mission statement reads: "We have created a brand with our clothing line and merchandise that is sold locally and nationally to help our nonprofit. Only the sale of our merchandise sustains us."
Pink Heals targets all cancer and other health issues that affect women and their families within their own hometowns. It encourages raising funds that benefit immediate local needs rather than sending donations to large corporate charities that have high overhead costs and whose impact is not felt where it's needed most.
The words "Pink Heals" can be used to create fundraisers year round for different causes tailored to local needs, such as Pink Heals Diabetes, Pink Heals At-Risk Kids and Pink Heals Communities, says Graybill. "My idea was to create the world's largest brand, which is actually a charity that can sustain itself," he says. "We are the only nonprofit in the U.S. that doesn't solicit donations." Pink Heals doesn't take any portion of local fundraising dollars or donations, but rather shows up in communities to demonstrate support and empower and encourage local businesses and organizations to raise money that will stay local and be used by its own people.
It will provide its logo and artwork free of charge to local organizations and government agencies if they want to create their own apparel for sale in order to maintain the group's unique symbol and tagline: "Pink Heals, 'Cares Enough to Wear Pink.'" Pink Heals also sells merchandise on its website.
There are currently over 500 Pink Heals fire trucks carrying its message nationwide, and a new pink truck is built every three weeks, says Graybill. The trucks show up at community events, encouraging cancer patients to sign the fire engine, and selling branded apparel to raise money for local causes.
T-shirts are the best seller, particularly black and heather gray, and a new raspberry shade is becoming more popular than the traditional pink color, says Graybill. Additional apparel offerings include yoga pants, hats, beanie caps, tank tops and baby onesies. Graybill eventually plans to expand the line to include such items as sandals and towels. "We need to sell what we know they'll wear to help promote our message," he says.
24oz. Orbit Tumbler with Lid

We've added new colors to the 24oz. Orbit Tumbler! This popular double wall insulated acrylic tumbler includes the lid in the color of your choice. Perfect for hot or cold beverages, this item is great all year round.

Crown • ASI 47700
Outerwear
Fashion-forward outerwear with performance features have a high-perceived value, making them excellent gifts and awards. Contact your ad specialty distributor for more information on these showcase items, and for all your promotional needs.
Fore! Golfers will love that the DryJoys Tour Collection rain jacket provides maximum protection against rain while allowing them to swing freely. asi/75912
Stay Dry Waterproof and breathable, the Meridian storm shell has a detachable hood, internal media port, neck warmer and more. Great incentive item for wellness programs. asi/89864
Cold-Weather Fave The Thinsulate insulation on this water-resistant mini-ripstop polyester shell jacket delivers exceptional durability. Excellent pick for delivery truck drivers. asi/50835
Varsity Winner The retro styling on the trendy Flex Fleece Club Jacket makes it an excellent choice for schools, the collegiate crowd and musical acts. asi/35297
High-Performance Techy start-ups, fitness centers and other businesses will like this 100% polyester performance colorblock fleece, which delivers warmth without weight. asi/59528
Polar-Protection Men's mid-weight full-zip polyester jacket features anti-pill polar fleece for warmth and comfort. Select choice for corporate stores. asi/40653
marketing calendar ••• march 2015
International Ideas Month
This month is dedicated to all ideas, be they small or large. For the simple seed of an idea can springboard in to a creative and fruitful business proposition. Begin the month with a client outreach program asking them for ways you can improve your products and services. Next, hold brainstorming sessions with employees in every department. Finally, partner with local colleges and trade schools to get ideas from younger people. Naturally you'll want to use social media during the month – Tweet a daily idea, blog about brainstorming sessions and create videos of your vision and post them on your Facebook page. Your distributor can help you find the perfect branded products to complement the campaign.
2-6
International Networking Week
Networking events are a way for business people to connect with others who can benefit from using their products or services. Look for local events to attend, or host a series of events throughout the week. Make sure you have plenty of logoed goods – preferably something business related – to hand out.
1-7
National Write a Letter of Appreciation Day
Ah, the handwritten note, a dying but still appreciated art form. Encourage your staff to write notes to clients just as a thank you and in appreciation of their business. Your distributor partner can secure customized cards and other items that can be included as a gift.
10
Organize Your Home Office Day
Forbes magazine reports that 1 in 5 Americans work from home. And the fact remains that they need the same products and services that people who work at a company headquarters need. If your business targets home office workers or you have employees who work from home, use today for a promotion. Logoed products like desk accessories, calendars and mouse pads are needed and appreciated.
25
Old New Year's Day
In 1751 the Gregorian calendar was adopted, but before then the New Year was celebrated on March 25. A novel idea would be to run a fun New Year's promotion. Have a party or open house, and invite clients. You can include all the bells and whistles as you would with any New Year's celebration. Your distributor can help you work out all details including procuring logoed items like light-up ice cubes, necklaces, bracelets, drinkware and more.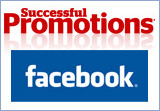 Win $100 & Gain Access to Great Ideas
Sign up now and enjoy The Joe Show, where our very own Joe Haley features cool new promotional product ideas. Access case studies in every industry that showcase the hottest new marketing campaigns. You can even submit your own case studies and be eligible to win a $100 MasterCard gift card. Plus, network with other businesspeople looking to pump up their marketing efforts. Click here to get started today.
| | |
| --- | --- |
| | |
| New Year Dozen! CR112NY. A Toast to 2015! Celebrate the new year with 12 different flavors of 3" x 3" gourmet brownies individually wrapped and hand packed in a classic brown box. A golden gift band declares your Happy New Year wishes. asi/53518 | Camera Ready Art. Best Price & Quality. Submit your art 7 days a week, 24 hours a day for a free quote! asi/93492 |
| | |
| | |
| Gilman MAGI potholders are made in the USA using the highest quality materials and expert workmanship. Give a gift that lasts a long time and keeps the ad message in front of your customer. The quality of the potholder reflects the quality of your customer! Using a Potholder in the kitchen is an everyday event that will drive home your message constantly! asi/35850 | American Custom Safety. Item Name/Number: C30R. Your Source for Promotional Safety Products Bullard Classic Series C30R with 6-point ratchet suspension with customized logo. Imprint capabilities available in 8 different locations. asi/35494 |
| | |
| | |
| Custom signs and banners from Amtek Signs asi/35964 | America's Cups Worldwide – Proud to be an American asi/51730 |


Successful Promotions® is a trademark of the Advertising Specialty Institute. Copyright 2014, ASI. All Rights Reserved.
Advertising Specialty Institute®, 4800 Street Road, Trevose, PA 19053