| | |
| --- | --- |
| promotional products • incentives • corporate gifts • meetings • events | Volume 93 / December 2013 |
SPONSORED BY


Click here to see other new and creative promotional products

Promo Products Rock at Trade Show
Boost Rewards hit the top of the charts with its "Recognize Your Rock Star" program, which it showcased at the Society for Human Resources and Management Conference and Exposition (SHRM) in Chicago this summer. Boost debuted the campaign at SHRM a year earlier, and it was so successful that the company continued and built upon its rock star theme at the 2013 show.

Boost's goal at SHRM, which typically draws about 12,000 people, was to engage new customers by encouraging companies to adopt employee recognition programs. The company hired look-alike talent to resemble rockers, but kept the identity of the rocker a mystery until the day of the event. This year's talent was "Bono," and he so closely resembled and acted like the U2 front man that some attendees actually thought it was him.

In addition to Bono, the booth featured umbrella-style photography lights and visitors could get their picture taken with the faux rocker. They were then given a "Bono" star business card which directed them to the company's Facebook page. By posting their pictures and liking Boost on Facebook, visitors could enter a Red Carpet Rollout giveaway that featured chances to win a Yamaha guitar, SpaFinder gift card, home accessories from Whispers Home and beauty products from Preen Apothecary.

Boost distributed an array of branded promotional merchandise that struck solid gold with trade show attendees. Among the giveaways were guitar-shaped sunglasses, Bono-style sunglasses, custom tattoo sleeves and guitar-shaped carabiners to hang from attendees' trade show bags.

At the show, Boost showcased its Boost on Demand Cogz Rewards, an employee incentive and recognition program that allows for on-the-spot employee recognition, allowing companies to reward exceptional performance as it happens. The company also highlighted its Boost Wellness Program, which encourages employees to participate in specific wellness initiatives and features its Wellness Cogz Rewards.

"We had people from competing booths tell us, 'your booth is fantastic,'" said a company spokesman. "Some competitors even came and asked if they could have a tattoo sleeve – logoed with our company's name – and they wore them home on the plane."
VIDEO

THE JOE SHOW reveals some of the latest products and promotional ideas available in the market today. Click here to see a brand-new edition of The Joe Show.



Sponsored by
Clothpromotions Plus

Sponsored by
Cooler Graphics









Sponsored by
Clothpromotions Plus
ADVERTISEMENT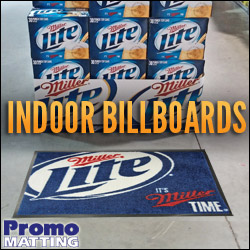 Tell Us How Promo Products Worked For You
We want to hear your success stories on how promotional products played a pivotal role in your business strategy. Do you have a new employee welcome gift program? Have you used promo items in an awareness campaign, product launch or charity event? Let us know and we'll feature your case study in the Successful Promotions newsletter, and you'll also be eligible to win a $100 Visa gift card. Send an e-mail to jchaykin@asicentral.com with a brief description of your case study, and we'll contact you for further details.
Commemorative Ticket Builds Buzz for Movie
To increase advertising visibility and build buzz around the release of Man of Steel, Warner Bros. teamed up with Walmart before the release of the film and formed a first-ever studio/retailer partnership.
Out of this came a campaign unlike any other, in which Walmart stores nationwide would sell a limited supply of tickets to the exclusive pre-release screening of the film.
ADVERTISEMENT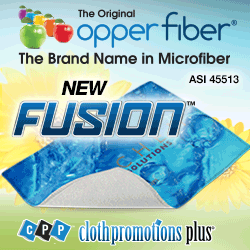 Warner Bros. worked with their promotional products partner to design and manufacture the tickets for sale in the Walmart stores. The confidential campaign included the work of seven design artists who created the final product: a color-printed commemorative ticket.

The oversized tickets were imprinted with the film's cover photo and logo, and cut to mimic VIP or backstage passes. In the end, one million tickets had been sold nationwide to the exclusive event. The commemorative promotional ticket campaign worked as it advertised the film, which did well at the box office.
Need a creative spin on your next campaign? Why not tie it into a new film or some other entertainment industry-related event? Contact your ad specialties partner to guide you on the best promotional products and ideas to make your campaign a success.
Hot for 2014... 2-in-1 Stylus Pens!
ALL-IN-ONE® is the Write Choice® for Pens, and for 2014, we're adding more NEW 2-in-1 Stylus Pens. These pens are super de- pendable and feature smooth-writing Easy-Glide™ ink, and they have a built-in capacitive touchscreen stylus... perfect for use with iPhones, smartphones, iPads and tablets.

From ALL-IN-ONE® • asi/34256.
Apparel
The popular TV show Duck Dynasty has inspired camouflage-designed clothing. Perfect markets for this style include hunting, sporting goods, military, universities, environmental organizations and nightclubs. Remember to consult with your distributor partner for all your promotional needs.
IN THE SERVICE Vintage paratrooper fatigues are soft yet durable with a lower waist and comfortable fit. Women's sizes XXS-3XL. asi/83708
VERSATILE VEST Reversible vest features water-resistant nylon on one side and wind-resistant fleece on the other. asi/84863
IN THE PINK Split-crewneck, cotton jersey top has a contour fit and eyelet placket with cord. Great for cheer groups and sororities. asi/79954
TOP IT OFF The slouch beanie is shown in Dark Fuchsia Heather and is made of acrylic and polyester. Other colors available. asi/84863
BABY TROOPERS Don't forget the little ones. This infant creeper is 100% combed ringspun cotton in sizes newborn–18 months. asi/65948
AMONG THE TREES Woodland camo beanie is 100% acrylic knit and 8 ½-inches long. Desert camo and Urban camo also available. asi/42057
marketing calendar ••• MARCH 2014
National Caffeine Awareness Month
For so many, starting the morning off without a hot cup of coffee is unheard of. We need that jolt, that pick-me-up, we get from the caffeine. You can capitalize on this craving with a creative month-long promotion – even if you're not in the coffee business. Use social media to proclaim your love of coffee by introducing special blends from around the world. Post videos from your daily coffee breaks, and sprinkle in coffee-related trivia questions. Send clients logoed mugs with packs of coffee, or better yet, drop in on them with mugs and coffee for the entire staff. Call your distributor today for help developing a month-long program.
1-7
Write a Letter of Appreciation Week
Time to use your best penmanship and write letters to your clients thanking them for their continued business. The handwritten note goes a lot further than a tapped out e-mail does. Be specific to each client rather than a generic thank-you. Also, include a personalized writing instrument to play off the theme.
17
St. Patrick's Day
It's been said that everyone is Irish on St. Patrick's Day, so why not celebrate Irish heritage today? A promotional campaign needn't center on drinking either. There are lots of products like tweed caps, walking sticks and books on Ireland and Irish culture that can carry your corporate logo. So go get your green on and call your distributor partner today.
26
Make Up Your Own Holiday Day
Today is "Journalists Are Awesome Day." Perhaps it's "The World Needs More Mechanics Day." No matter what you do, whatever your industry or business is, today is the day to celebrate you. Send custom-made greeting cards to clients. Host an open house/cocktail reception and give attendees logoed gifts. You can even create fun "holiday special" videos and post them on Facebook, your website, and tweet them too.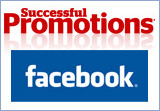 Win $100 & Gain Access to Great Ideas
Sign up now and enjoy The Joe Show, where our very own Joe Haley features cool new promotional product ideas. Access case studies in every industry that showcase the hottest new marketing campaigns. You can even submit your own case studies and be eligible to win a $100 MasterCard gift card. Plus, network with other businesspeople looking to pump up their marketing efforts. Click here to get started today.

Diamond Cosmetics offers professional health and beauty products providing companies with high quality cosmetic items for Corporate Sponsors of Women's Events, clothing, shoes & accessory manufacturers, health and medical companies, entertainment industry, media, and many more industries and institutions. asi/49640
New Year Sprite 24 CR224NY
Ring in the new year with pure chocolate indulgence! Wish them a bright new year with this delightful assortment of 12 flavors of snack-sized gourmet brownies. Individually wrapped and packaged for sharing. asi/53518

Successful Promotions®  is a trademark of the Advertising Specialty Institute. Copyright 2013, ASI. All Rights Reserved.
Advertising Specialty Institute®, 4800 Street Road, Trevose, PA 19053