| | |
| --- | --- |
| |   THE JOE SHOW: HOT NEW PRODUCTS |

| | |
| --- | --- |
| | The Joe Show is a weekly video program where Managing Editor Joe Haley presents and demonstrates a variety of ad specialty products. He also offers useful tips and information on how they can be used in ad campaigns and other promotions. This collection features new products being offered by your distributor partner. Click here to see a brand-new edition of The Joe Show. |

| | |
| --- | --- |
| |  BECOME OUR FACEBOOK FAN  |

Win $100 & Gain Access to Great Ideas
Successful Promotions magazine now has a Facebook fan page! Sign up now, and enjoy The Joe Show, where our very own Joe Haley showcases cool new promotional product ideas. While you're there, access case studies in every industry that showcase the hottest new marketing campaigns. You can even submit your own case studies and be eligible to win a $100 MasterCard gift card. Plus, network with other businesspeople looking to pump up their marketing efforts. Click here to get started today.

| | |
| --- | --- |
| |  Healthy Ad Campaign |


Strange Love Makes for a Hit Promotion
An unusual product requires an unusual promotion. Culturelle, a company that makes dietary supplements that aid in digestive health and immune-system functioning, was looking to promote its brand in a quirky way. The company's products are "probiotics" – healthy bacteria that aid digestion – which might confuse the average consumer who associates bacteria with disease or things unhealthy.


With this in mind, Culturelle devised the "I Love Bacteria" campaign. The company gave away T-shirts imprinted with the classic "I ♥ " icon to curious customers who saw an ad for it. After an extremely successful test-run of the campaign, Culturelle widened the promotion, tying it into its print and television advertising campaigns, both of which featured someone wearing the "I ♥ Bacteria" T-shirt.

ADVERTISEMENT



The quirky giveaway met every one of the company's goals. "We grew our consumer database substantially, increased our out-of-home branding since our logo was on the back of the shirts, and even used the shirts as a giveaway that bloggers used to kick-start a program which educated consumers about Culturelle and probiotics," says Dave O'Brien, brand manager for Culturelle.

In fact, the company got much more than it bargained for. Using social media as well as more traditional outlets, Culturelle ended up with more than 100,000 requests in the first week alone. The giveaways have been put on hold for awhile due to the speed with which they were snapped up. Currently the brand's leadership is considering new ways to get the "I Love Bacteria" message out.

"People like wearing shirts that cause others to take a second look, and this shirt definitely accomplishes that," says O'Brien. "The shirt also acts as a great way to connect consumers with the brand and make it a part of their life."

Check out the Shopping List below for some warm and cozy promotional products.
| | |
| --- | --- |
| |  Hot Movie Promotion  |

ADVERTISEMENT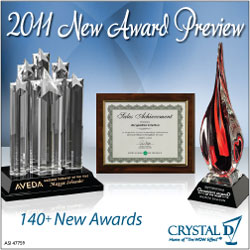 Lighters, Camera, Action!
The new big-screen thriller Buried has received early buzz for star Ryan Reynolds, the only actor onscreen for virtually the entire film. But Reynolds, as a kidnapped truck driver trapped in an underground coffin, isn't the only star of the movie: the Zippo lighter he's lucky enough to have in his pocket also plays a prominent role.
"We met Ryan Reynolds at the premiere, and when we said we were from Zippo, he said, 'Oh, my costar!' " says Pat Grandy, marketing communications manager for Zippo. "The lighter is on screen for about 75% of the movie."
Zippo has worked to showcase this major role in the film by sponsoring a number of Buried events around the world. Most recently, 200 lighters were given out at the premiere in New York City, branded with the spiraling design from the film's marketing material (and one autographed by Reynolds was even added to the Zippo Museum collection).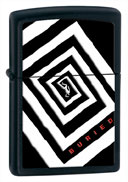 The company has created half a dozen designs for various regions where the film is being released, as well as an edition created for the cast and crew, distributed at the wrap party last August. For Spain and Italy, the word "Buried" is written in Spanish and Italian below the film's title.
Zippo is no stranger to the big screen. Grandy estimates that the iconic lighter has appeared in some 1,200 films, and he adds with pride that a Zippo appeared in every one of the films nominated for the Best Picture Oscar in 2006. But besides the significant role the lighter plays in Buried, the fact that the film is also a great fit for the company's core customers makes the promotional tie-in a no-brainer.
"Our target audience is males 18 to 24, so it's a fairly young demo, and that group is certainly moviegoers who would go see Buried," says Grandy.
Contact your ad specialty distributor for more information on the products below.

| | |
| --- | --- |
| |  SHOPPING LIST |
| | | |
| --- | --- | --- |
| Custom Electronic Device Skins Custom cut to fit the contours of the device. Quick turnaround - Made in the USA. asi/42989 |   | SIGH OF RELIEF Now is the time for cool-weather promotions, and these eco fleece Exhale gloves are an ideal accessory for clients. They allow the wearer to breathe warm air into the glove and the Tech Touch nib on finger allows for use of a cell phone or audio device. asi/42099 |
|   |   |   |
| TOUCHDOWN! Perfect for tailgating parties, this roll-up stadium blanket features a matching flap and handle. Made of 100% polyester fleece, it has a hook-and-loop closure and washable surface. asi/47700 |   | OUTDOORSY TYPE This polyester fleece blanket is a great item to keep in the car. It features a shoulder strap and zippered pocket, and the water-resistant backing makes it ideal for all weather conditions. asi/78065 |
|   |   |   |
| FASHION FORWARD Give top female reps this fleece zip-up jacket. Features contrasting side and collar panels, lined pockets and is perfect for sublimation printing. asi/40586 |   | WEATHERED HEATHER Give your best vendors a warm and fuzzy feeling by presenting this 100% spun polyester men's jacket. It features a full-front zipper, two zippered pockets and a chest utility pocket. asi/66238 |

| | |
| --- | --- |
| |  WEEKLY CONTESTS |
Solve These Dilemmas
Every week Successful Promotions will launch a new contest where we ask you, our readers and Facebook fans, for your most creative ideas for solving businesses' dilemmas. Each entry should be 50 words or less and a promotional product must be part of the solution to the weekly challenge. Send all entries to jhaley@asicentral.com by the specified deadline in order to qualify for a free gift. Winners will be selected randomly from all entries.
Week 1 Contest:  From November 15 to November 21
Hoops For Love. A basketball program is running a tournament that will raise money for people in need. All participants will be given a T-shirt for participating, but the organization wants to sell products imprinted with the event's logo and are looking for something beyond apparel. Shoot them some ideas from the three-point line.
Week 2 Contest: From November 22 to November 28
Sled Ahead. A ski resort is hosting its annual sled racing competition where all the sleds are made from paper, cardboard and tape only. They want to get as much local and regional media coverage as possible.  What can they use in the way of invitations that will spark the interest of reporters and producers?
Week 3 Contest: From November 29 to December 5
Listen Up. A drive time radio program is looking to win the ratings war over a three-month period. Part of the plan is weekly remotes and daily giveaways. They say the budget for giveaways is significant and they want something that ties into music/radio that can also be imprinted with the station's call letters.
 
Week 4 Contest: From December 6 to December 12
Rental Rage. A national car rental company has developed a loyalty program where frequent renters are given gifts for their patronage. There are four levels of rewards for customers to earn. And, the gifts will be left in the car for them when they rent a car. Send ideas that will help drive the promotion.

Successful Promotions® Trend Report™  is a trademark of the Advertising Specialty Institute. Copyright 2010, ASI. All Rights Reserved.
If you'd like us to send Successful Promotions Trend Report FREE to your colleague, click here and complete the online form.
Click here to subscribe to Successful Promotions® magazine. The publisher has a right to refuse subscriptions to non-qualified subscribers.
Advertising Specialty Institute®, 4800 Street Road, Trevose, PA 19053