| | |
| --- | --- |
| promotional products • incentives • corporate gifts • meetings • events | Volume 101 / August 2014 |
| | |
| --- | --- |
| Click here to see other new and creative promotional products | |

It's No Mystery: Promo Products Pump-Up Sales


Mysteryland, the longest running electronic dance music (EDM) festival in the world, made its U.S. debut over the Memorial Day weekend at the iconic Woodstock grounds in Bethel Woods, NY, by telling attendees to "take a trip down the rabbit hole." Unlike the original Woodstock concert, attendance was strictly enforced and limited to 20,000, with ticket prices starting at $179, and VIP passes going for $299. According to The Wall Street Journal's Market Watch, the EDM market is estimated to be close to $20 billion and is growing by over 10% every year.

ID&T, the festival powerhouse behind Mysteryland, hosted top acts like Kaskade, Dillon Francis, Moby, Steve Aoki, Nervo, Showtek and Fedde Le Grand on the main stage. The Boat Stage, which catered to bass-hungry fans, featured Zomboy, Flosstradamus, Big Gigantic and Bro Safari. "Sunday School," a mini festival within Mysteryland, offered three stages of the sounds of techno, tech-house and vinyl-only DJs. Hardstyle fans could throw their bodies to Coone, Noisecontrollers and Brennan Heart in the Q-Dance tent. If fans needed time to rest their feet (and ears), they could venture to the "Healing Garden" for yoga, meditation or aromatherapy. Among this eclectic mix of music, dance and art, there was also an abundance of fun branded promotional products.

One of the main sponsors of Mysteryland USA was Rekorderlig Cider from Sweden. Friendly Rekorderlig vendors decked out in red logoed polos happily offered free samples of their Strawberry-Lime, Berry or Pear flavored hard cider. They also gave soaked dancers Rekorderlig branded ponchos for the intermittent downpours throughout that Saturday afternoon. One of the promoters explained that the plastic pouch the ponchos came in could act as a waterproof case for cell phones.

A popular meeting place for separated friends was the prominent Rekorderlig hot-air balloon. One of the perks to visiting the hard cider vendor was the chance to win a balloon ride over the lush fields where, 45 years earlier, concertgoers danced to Hendrix, Santana, Joplin and other top acts.

On the trail to the main stage, attendees were greeted by another Rekorderlig booth that sold garland crowns for $20. Many of the female guests got in touch with their inner flower child and chose from a variety of colorful blossoms to be custom-fit around their heads, staying true to the Rekorderlig slogan, "Beautifully Swedish."

Aside from Rekorderlig, there was a plethora of Mysteryland merchandise, which featured the Mysteryland and/or Woodstock '69 logos on apparel, hats and headbands. Rookie campers were also able to buy blankets, sleeping bags and other outdoor necessities. Mysteryland offered "Holy Ground" campers their own camping survival kit, with a two-person tent, airbed and sleeping bags. Festival-goers were able to purchase unique meals and snacks from Smorgasburg Food Fest. Smorgasburg is a food market held every Saturday in the hipster Brooklyn town of Williamsburg, who partnered with Mysteryland to offer organic, vegan and other food options.


Mysteryland was one of the first "cashless" U.S. music festivals. Attendees were able to put money onto their logoed wristbands either online or at stations throughout the festival grounds. Their credit changed into "birdie bucks" to pay for food, beverages, merchandise or showers throughout the weekend. The leftover money was then refunded back onto the provided credit card. The birdie bucks wristbands allowed for quicker service in the long lines for showers and food.

With the help of sponsors such as Rekorderlig and many others, Mysteryland was able to successfully offer a mecca for fans of all EDM genres to come together to explore and dance in the historical grounds that inspired a revolution of music, fashion and a state of mind back in 1969. And with logoed keepsakes, the memories from Mysteryland are guaranteed to live on.
VIDEO

THE JOE SHOW reveals some of the latest products and promotional ideas available in the market today. Click here to see a brand-new edition of The Joe Show.



Sponsored By: Pepco

Sponsored By: Pepco

Sponsored By: Pepco

Sponsored By: Pepco
ADVERTISEMENT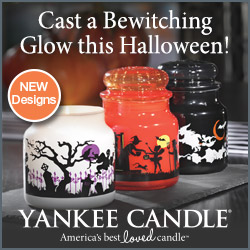 Tell Us How Promo Products Worked For You
We want to hear your success stories on how promotional products played a pivotal role in your business strategy. Do you have a new employee welcome gift program? Have you used promo items in an awareness campaign, product launch or charity event? Let us know and we'll feature your case study in the Successful Promotions newsletter, and you'll also be eligible to win a $100 Visa gift card. Send an e-mail to jchaykin@asicentral.com with a brief description of your case study, and we'll contact you for further details.
Jefferson PTA Builds With Bricks

Newton, Iowa's Thomas Jefferson Grade School faced a big back-to-school dilemma. The school had just undergone a reorganization that tripled the number of young, lower grade students. Because of that, Jefferson was badly in need of a new playground, but the question was where to get the money to fund it.
In the past, the Jefferson PTA had taken the lead in efforts of this type and they again stepped up to the plate, organizing a joint fundraising effort in partnership with the teachers, the students and the school district. With $25,000 being the fundraising goal, the effort kicked off with a highly publicized commemorative brick sale.
The commemorative bricks were engraved with the name of the donors, offering community contributors a chance for school immortality. The bricks sold for $75 each, with the idea that they would eventually be integrated into the project. After a successful brick sale combined with a "Pennies for the Playground" fundraiser, two fun runs and assistance from TJ teachers who donated funds from the annual school carnival, the bulk of the $25,000 goal had been reached, so the playground equipment was put on order. The school district added the finishing touches by tiling the playground area and prepping the areas where the equipment was to be installed.
Now the question was where to put the commemorative bricks. It was felt that if they were placed in the playground soil, ground shift might occur. The PTA came up with a better solution – use the bricks to build playground benches. This solution proved to be a win-win for Jefferson by adding an additional playground component while providing a lasting memorial for the donors.
Do you have a need for funds? Want a special commemorative gift to give donors? Contact your distributor partner for the best items to fulfill all your promotional needs.
Convenient charging devices in one travel-friendly case!

The Tech Charge Set #TECCHGST includes PU case, AC adapter, car charger and 2200 mAh power bank with micro USB cable. Price includes a one color imprint. Makes a great Holiday gift idea!

Visit: http://bit.ly/Wbl7BK

 
Commemorative Items
Banks, schools, religious institutions, parks, sports clubs, businesses – the list is endless when it comes to markets who appreciate a unique item that commemorates a special employee or event. Ask your distributor for information on these items and more ideas.
Solid Performance Brick paperweight looks and feels like the real thing, giving you an opportunity to "lay the groundwork" for your next promotion. It works well as a paperweight or commemorative item. Made in the USA. asi/89860
It's a Keeper Welcome new employees and celebrate grand openings with this stone brick replica made from Lucite. This 4 1/2" x 2 5/8" keepsake also makes a great gift for building dedication ceremonies or a souvenir for historical sites. asi/37700
Recognize the Best Each mini wall includes 16 name bricks, four half spacer bricks and one 6" x 6" header plaque. Individual brick size is 6" x 2" x 3/4". Made with heavy interior/exterior 1/2"-thick backing board. asi/60240
Crystal Clear Recognize uprising success by obtaining all five blue crystal bricks to represent levels of work or years of service. Present it with the clear crystal award globe on the base. You can easily insert and remove bricks in preferred order. asi/68833
Wall of Fame Oak recognition wall includes 54 name bricks, 16 half spacer bricks and one 10" x 12" header plaque. Individual brick size is 6" x 2" x 3/4". Built with heavy backing board. Laser-engraved up to 4-square-inches per brick included. asi/95333
Soak It Up The foam brick sponge is an inexpensive way to promote your products and brand. It has plenty of space to place your logo or company name and comes in several colors, so matching your color scheme is simple. asi/54886
marketing calendar ••• november 2014
Movember
Quickly becoming an annual event, Movember is a way to raise awareness and funds for men's health issues, especially prostate cancer. Simply put, men in your company have a mustache-growing contest and solicit donations during the event. Launch the campaign via social media with pictures of clean-shaven personnel. Send out a direct-mail piece that includes a number of moustache-related products – mustache keychains, silicon mustaches for bottled beverages, cardboard mustaches and more. Update your Facebook page and website with weekly photos and engage your clients with fun banter and trash talking. Your distributor partner can help you fill in all the details.
3
Sandwich Day
To celebrate John Montague, the Earl of Sandwich, disperse your salespeople to see clients, or potential clients, for lunch. Provide the office with a variety of sandwiches delivered in a branded cooler, each individually packed in logoed lunch sacks with custom water bottles. Your distributor can help with all the tasty treats.
14
Loosen Up/Lighten Up Day
Don't take yourself too seriously, especially today. Create a campaign to highlight your fun side. You can use everything from videos on your social media feed to direct-mail pieces that include rubber chickens or chattering teeth. Call your distributor partner to help you lighten it up.
27
Thanksgiving
The traditional fall feast is celebrated with friends and family, but what few businesses realize is that it is the perfect holiday to recognize clients with gifts and greeting cards. Such items stand out, as most companies gift clients at Christmas. Your distributor can help you pick the perfect greeting card and also suggest great logoed products like serving trays, logoed wine bottles, carving knife sets and more.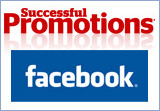 Win $100 & Gain Access to Great Ideas
Sign up now and enjoy The Joe Show, where our very own Joe Haley features cool new promotional product ideas. Access case studies in every industry that showcase the hottest new marketing campaigns. You can even submit your own case studies and be eligible to win a $100 MasterCard gift card. Plus, network with other businesspeople looking to pump up their marketing efforts. Click here to get started today.
Our promotional treasure chests and kits are the perfect traffic-builders for your business. Just mail or hand out the keys and before long, potential customers will be knocking down your door in search of treasure! asi/80400

Diamond Cosmetics offers fun, fashion-forward, and fully customized promotions. Great for give-aways and GWPs. Over 200 nail and 20 lip gloss shades to choose from. Sell these in advance because everything is made to order AND made in the USA. asi/49640

 
 

The Spice Lab
Your One Stop Resource for Gourmet Gifts
Customized Gifts of Sea Salts, Spices, Seasonings, Tea and More asi/88719

NEW from Superex: Compact and POWERFUL 7800 mAh lithium-ion battery can rapidly charge up to several smartphones before depletion. When you choose Superex, you choose Meaningful Everyday Gifts. asi/90231

 
 

For over 25 years our patented technology has been delivering intricate designs quickly, precisely and in quantities as low as 20, all with 100% pure Belgian chocolate. Perfect for Client Gifts, Customer Appreciation, Special Events and Customer Appreciation. asi/44897

The Time to Go Countdown Clock is a unique marketing tool designed to create awareness and excitement for events and goals by displaying the days, hours, minutes and seconds remaining combined with customized four color graphics. asi/45451

 
 

Children love these! Promotional sunglasses with see-through billboard logo lens are perfect for trendy kids. Great for movie releases, game or toy launches, special events, birthdays, kids parties, festivities, celebrations etc. asi/57371

Hot item for health insurance companies, hospitals, physical therapists, gyms, government programs & corporate wellness programs. asi/34345

 
 

Personalized chairs are a great incentive items or a great brand reminder. See a wide range of personalized chairs at www.flashfurnitue.com. asi/54572

Evans Manufacturing specializes in an assortment of products for the promotional products industry in categories including Healthcare, Household, Drinkware, Office & Tech, Writing Instruments, Pet, Office & Tech, Travel, Auto, Golf, Outdoor, Bags and more! asi/52840

 
 

Fairytale Brownies
Custom Pumpkin Spice Half-Dozen HF165X
The taste of fall! Six new Pumpkin Spice Brownies baked with pumpkin puree, cream cheese and spices are wrapped and packed in a treasure box. Your logo is printed on the gift band. Limited time only. asi/53518

EWith holiday gift season fast approaching, Bullet just added more than 80 new products, including festive items that are sure to spread the season's cheer. We've also got dozens of unique gift ideas that are great for any time of year, all at the industry's lowest prices. asi/42424

 
 

Mix and Match. Footprints USA makes a complete collection of trending woven accessories, with NO MINIMUM for any one item! Just choose your favorites and order ANY COMBINATION totaling 50 pieces or more. One setup covers your entire order. asi/55030

Spector & Co. Fall 2014 Must Haves! Look for our exciting new Spector & Co. ORIGINAL designs and additions to our innovative SPECTECH collection. asi/88631

 
 

Old-School Cuffed Beanies w/ PomPom Top are the newest trending items in sports merchandising and apparel. Worn by numerous professional players, coaches, and fans, this is the hottest item in the gift shops for 2014. With your logo or text and color stripes knitted-in to the beanie along the top as well as the cuff (with embroidery as an added option) there are plenty of ways to customize the look and design of the product to fit your client's brand. BN-100 asi/38228

Political outdoor or indoor advertising sign. Corrugated plastic used in our signs is a 4 ml. fluted polypropylene sheets. This material is extremely tough yet very lightweight. It is completely water and sun proof, and resists most stains and chemicals. Shipping isn't included in our pricing. Recyclable number 5. The flutes in the plastic allow easy insertion of stands, which increases the strength of the sign greatly. asi/75439

 
 

Natural spring water in customized bottles! asi/38228

Prime Line® is a 5-star-rated supplier and a founding member of the Quality Certification Alliance (QCA). The company has been a leading industry supplier since 1980 and is headquartered in Bridgeport, Connecticut. asi/79540

 
 

Sheppard Envelope's RFID-blocking Identity TheftGuard sleeves not only protect RFID chip-embedded smart cards, but they print beautifully, making them the ideal product for brand promotion for virtually any industry. Custom printed in one to four colors • Fast turn around • High Gross Margin • Low unit cost. FIPS 201 Compliant. asi/86872

Keep warm during those brisk fall and winter games while supporting your team in style with this knitted stadium scarf. 100% knitted acrylic. asi/38228

 
 

1:25 die cast 1940 Ford pickup with tonneau cover, bank. Approx. 6.5" long. Features include opening doors and hood (with a detailed engine) , detailed interior, tonneau cover which slide back to reveal coin slot, high gloss baked enamel finish. A great promotional item to commemorate an anniversary, milestone in a company's business, grand opening, or as a gift. asi/88564

Greater China is a manufacturer and importer of consumer and promotional products. We are a full service supplier, providing product sourcing, creative, project management, safety compliance, logistics, customs clearance and door delivery. Greater China offers a 30-day guarantee on products delivered. www.greaterchina-usa.com asi/58135


Successful Promotions®  is a trademark of the Advertising Specialty Institute. Copyright 2014, ASI. All Rights Reserved.
Advertising Specialty Institute®, 4800 Street Road, Trevose, PA 19053