| | |
| --- | --- |
| promotional products • incentives • corporate gifts • meetings • events | Volume 77 / Aug 2012 |

Boosting Awareness and Building Traffic With Ad Specialties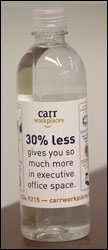 Carr Workplaces specializes in executive offices and virtual offices for independent professionals and small-to-mid-size businesses. "For some of the larger companies that are trying to scale back on their real estate square footage, we provide an alternative to that where they can help their employees within our centers," says Pamela Girardin, director of marketing. "For independent professionals and home-based workers, we provide a way for them to get out of the house and work in a business environment and office that they probably would not be able to afford on their own, and they also get to take in all the administrative support we provide."
ADVERTISEMENT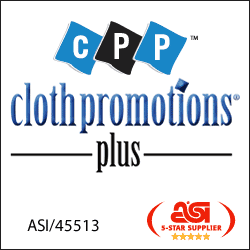 For an industry that services a common need, but isn't necessarily well-known, ad specialties provide a way to start a conversation with prospects. Girardin wanted relevant promotional items for Taste of Georgetown, a food-tasting event, in June. So, Carr ordered hundreds of water bottles and sunscreen to hand out to hot, thirsty event-goers from a booth outside the trade show entrance.
"We did custom-branded water bottles, and the concept was that, for 30% less, you get so much more with us," Girardin says. "When people got the bottles, they asked, 'What does 30% mean?' That allowed us to start the conversation and explain what we do and trigger their interest."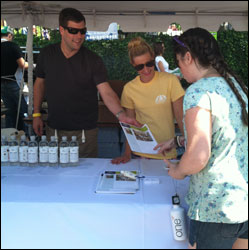 On the bottles were icons with all the things that people gain from "office-ing" with Carr Workplaces – security, infrastructure, high-speed Internet, receptionists and more – with the knowledge that it actually costs 30% less than conventional office space.
Girardin understands that water bottles aren't typically kept for a long time, but she says they were worth the investment nonetheless. "People walk in and get thirsty, and we feel that, while the staying power isn't necessarily the same as a pen or pencil, the draw is heavier and the connection is stronger because it seems to be an item of a higher need at that moment," she says.
"With the water and the sunscreen, attendees were willing to have a conversation to take the item," says Girardin. "Our booth got a lot of traffic just because people saw us giving out things that made sense for the event."
VIDEO

THE JOE SHOW reveals some of the latest products and promotional ideas available in the market today. Click here to see a brand-new edition of The Joe Show.

Sponsored by
Vitronic Promotional Group



Sponsored by
Clegg Promo


Sponsored by
Pepco Pom Sports


Sponsored by
You Bar

Sponsored by
Promo Matting

Sponsored by
365 Source Custom World


ADVERTISEMENT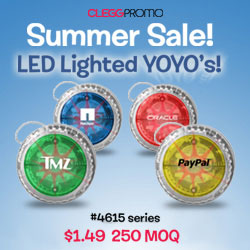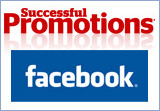 Win $100 & Gain Access to Great Ideas
Sign up now and enjoy The Joe Show, where our very own Joe Haley features cool new promotional product ideas. Access case studies in every industry that showcase the hottest new marketing campaigns. You can even submit your own case studies and be eligible to win a $100 MasterCard gift card. Plus, network with other businesspeople looking to pump up their marketing efforts. Click here to get started today.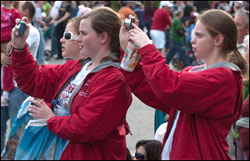 Promo Apparel Stands Out In Parade
Wowing crowds for 123 years and counting, the Tournament of Roses Parade in Pasadena, CA, is one of the most prestigious parades in the world. With thousands of participants marching in bands, riding floats and performing choreographed routines, viewers can't help but admire the amount of planning and dedication required to pull off a show this grand. All participants are there to have fun and perform their best, especially if they are members of the high school marching band chosen to represent their peers.
ADVERTISEMENT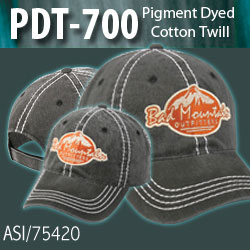 Webb City High School in Webb City, MO, was selected to attend the Rose Parade for the second time, a huge honor for the Cardinal Pride marching band and its 140 members. Since the students would need to appear unified and sophisticated, the school sought the help of its distributor partner to find a jacket for the members to wear. "We worked with the band director to find a jacket that would keep the students warm enough throughout the trip to the Rose Bowl and for the whole winter," says the distributor rep. "With the state of the economy and the travel expenses for the students going on the trip, budget was a concern."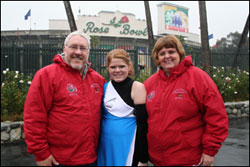 Originally, school officials thought they would have to stick with a lighter jacket due to cost limitations, but the distributor was able to find a heavier jacket. The school officials chose a cotton-lined, full-zip jacket, its youth companion style, and a windproof and waterproof jacket for the band members, the parents and staff.
Webb City High School students and staff were determined to stand out at the parade and uphold the event's motto for the year: A Cut Above the Rest. They chose red jackets to fit the school's colors, and decoration was placed on the back and both chests of the jackets. Elaborate embroidery featured a large and detailed Rose Parade logo on the back, and band member names and instruments on the front. There were 200 jackets total, and the clients were very happy with the results, plus everything fit within the school's budget.
Help America… BUY American!!

All-In-One®, the technology and writing instrument supplier located in San Diego, announced that several of its products have been independently certified as being American manufactured. The company's USA Writing Instruments, Americana Permanent Marker and USA Heaven Scent™ Dog Tags have been certified as Made in the USA. The certification was performed by Made in USA Certified, Inc. All-In-One went through a rigorous audit to ensure that its products met the requirements to be certified as true "Made in the USA" products. All-In-One was issued a unique ID number and a Made in USA-Certified Seal that references this exclusive certification. Distributors are encouraged to use the seal when promoting All-In-One certified products to their customers.

From ALL-IN-ONE® • asi/34256.
  
Hospitality Market
Check out the following showcase items that will interest anyone in the hospitality market such as hotels, bars, restaurants or travel and tourism.
HOLD EVERYTHING Bar top napkin caddy/holder is constructed of durable ABS plastic and has two side straw pockets. Perfect for restaurants, bars, cafés or any venue with food and drink. asi/57655
SAFE AND SOUND Nonwoven wine tote can hold two bottles. Divider and bottom support keep the bag stable and bottles protected. Durable, washable and recyclable; ideal for a wine shop or corporate giveaway. asi/68507
DRINK HAPPY Vivid Print Carnival Cup is a 16-oz., BPA-free double-wall tumbler with digitally printed film insert between the two walls. Available with a variety of straw colors. Great for restaurants, concerts or company picnics. asi/71920
IN THE BAG Organza bag contains sunscreen, hand sanitizer, aloe vera gel and SPF 15 lip balm. Full-color labels available on all products. Perfect for hotels or as a trade show giveaway. asi/88060
DOUBLE TROUBLE Innovative two-sided shot glass is made from pure aluminum and copper. One side holds 1-1/2 oz., and the other holds ¾ oz.; comes in 10 colors. asi/76576
VERSATILE VESSEL Double-wall insulated acrylic tumbler with flip-top lid holds 18 oz. and is available in clear/black, red, blue, purple, lime green and fuchsia. Also comes in 27-oz. size. asi/47700
marketing calendar ••• NOVEMBER 2012
ADVERTISEMENT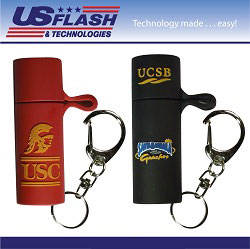 National Lifewriting Month
During this celebration, people are encouraged to write autobiographies, which will help them get to know themselves better and also share their stories with others. This is also a great promotion idea for companies. Write your company history and celebrate it throughout the month. Use your e-newsletters and social media to communicate the story to clients and prospects. Include video testimonials and anecdotes from owners and management. Make client visits in an effort to serve them better. And conclude with a celebration – banquet, cocktail reception, wine and cheese party, etc. Your distributor can help with the details.
14
Loosen Up, Lighten Up Day
Today, don't take yourself so seriously. Have a little fun. Take employees to a movie matinee of the latest comedy. Send clients a rubber chicken in the mail telling them you're crazy about them. Host a Three Stooges marathon. There are benefits to allowing your clients and employees to see your fun, lighter side. Call your distributor today for help finding fun promo products.
22
Thanksgiving
We gather today with friends and family to give thanks for all that we have and all that we cherish. But Thanksgiving is also a great holiday to send a promotional gift, as it won't get lost in the December gift-giving clutter. Food items and accessories are appreciated at this time of year. And, thankfully your distributor partner can help you develop a stellar promotion.
26
Cyber Monday
Today is the biggest boon for online retailers. Get a jump on the action by sending clients computer-related items to get them online. A USB drive can contain a link to a landing page with special offers. A mouse pad can include directions to help users navigate your site. The list of ideas and products is endless, and your distributor can help with all the details.
Solve This Dilemma
Every month, Successful Promotions launches a new contest where we ask you, our readers and Facebook fans, for your most creative ideas for solving businesses' dilemmas. Each entry should be 50 words or less, and a promotional product must be part of the solution to the challenge. Send all entries to jhaley@asicentral.com by the specified deadline in order to qualify for a free gift. Winners will be randomly selected from all entries.
It's A Date. A local business gives its clients and prospects a calendar every year. Traditionally they've used an American-themed calendar. This year they want something totally unique and custom, and they're looking for ideas of dates to include as well as images and copy. Help! Send your best ideas to jhaley@asicentral.com by September 16, 2012.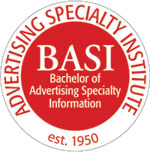 ASI Members Earn Certification
ASI congratulates our members who earned their Bachelor of Advertising Specialty Information certification in July. We're confident that the knowledge they obtained while earning their BASI – the industry's most prestigious education award – will help them become even more successful as they pursue professional goals and serve their clients.
Milva Barragan, Legion Print & Premiums (asi/251491)
Jeff Jackowiak, CME Group (asi/161701)
Gary Schumacher, Kaeser & Blair Inc. (asi/238600)
Shawn Wallen, Advance Design Solutions (asi/397455)

IT'S NOT TOO EARLY TO THINK ABOUT HOLIDAY PROMOTIONS
This gift set is perfect to use as a place setting for a women's conference, as a GWP or Bonus to Buy.

One color direct imprint included in price. All products made in USA. Production time 6-8 weeks. asi/49640 * PPAI 319488 *SAGE 68050 UPIC #Diamond1.


Exceptional products meet exceptional deals with custom embroidered patches from IDPaspinline. Unbeatable prices coupled with five star service make our patches the industry favorite. asi/62088

Savvy distributors have noticed that Olympians, coaches and media were wearing dye sublimated lanyards. Catch some of that spirit with our beautiful dye sublimated lanyards from IDPaspinline. asi/62088

They'll thank you for your generosity!
Indulge them with this impressive purple tower filled with three sizes of fudgy brownies, and cookies. Your color logo is printed on a custom gift tag, so you'll be sure to hear how much they loved the gift! asi/53518

Manufacturer of healthy, all natural custom nutrition bars, custom protein bars, and custom energy bars asi/98848

Real solid brass in blank stock door key with your customer's design by tough double baked finish that will endure long abuse. Great market potential as memento, give-away and promotional advertising item. Same image on both sides. asi/63650

We have been in the hot sauce business since 1997. Our sauce is produced in the Cajun country of southwest Louisiana. Our labels are super high quality printing, full bleed, full color, gloss laminated coated and custom printed for your order. Our 3 oz bottle is the perfect give away product for all occasions.asi/79654

Successful Promotions®  is a trademark of the Advertising Specialty Institute. Copyright 2012, ASI. All Rights Reserved.
Advertising Specialty Institute®, 4800 Street Road, Trevose, PA 19053