| | |
| --- | --- |
| promotional products • incentives • corporate gifts • meetings • events | Volumen 67 / Octubre 2011 |

Populares Marcas Hispanas Destacadas en Nueva Película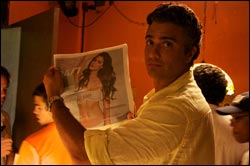 El actor Jaime Camil mostrando una seccion del periodico El Nuevo Dia durante una escena de la pelicula 200 Cartas.
Las empresas se están convirtiendo en expertos en manipular las mentes de los consumidores colocando productos en programas de televisión, videos musicales y películas, lo que los productores e Integración EO, una compañía de integración de marca, se propusieron hacer en la nueva película,
200 Cartas
.
Conocidas marcas hispanas como Goya Foods, Diageo, Banco Popular de Puerto Rico, Bacardi y el periódico El Nuevo Día se presentan en la película, que es una comedia romántica sobre Raúl (Lin-Manual Miranda) que viaja a la tierra natal de sus padres de Puerto Rico en busca del amor. El plan para cada uno de los patrocinadores de la película es crear el compromiso
del
consumidor. Por ejemplo, El Nuevo Día, creó una página en Facebook que insta a sus clientes a publicar videos, y desde allí, seleccionaron a las personas para participar como extras en la película. Banco Popular escribió una carta falsa, similar a la carta que Raúl envío a 200 mujeres, en busca de su verdadero amor, pero en vez de amor, el banco estaba pidiendo a sus clientes a participar en la película.
ADVERTISEMENT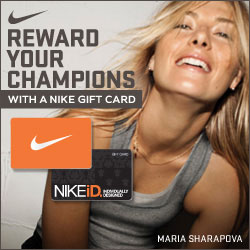 "Hemos sido muy cautelosos en no cambiar nada acerca de las campañas de las marcas actuales, por lo que si Bacardi está haciendo regalos
como
camisetas con logotipo, los sombreros y los licores, que se muestren en la película. No estamos haciendo estrat
é
gias de mercadeo para estas empresas ", dice el productor ejecutivo Roberto Alcázar.
Es una situación de beneficio mutuo para ambas partes: mientras que las marcas destacadas aumentan su exposición en el set, estas empresas están patrocinando y financiando la película, lo cual es importante cuando se trabaja con productores independientes. "Los patrocinadores están haciendo cosas diferentes", dice Alcázar. "Algunos regalan los productos, algunos invitan a los consumidores al estreno y otros están recompensando a sus clientes con una participación en la película. Banco Popular creó incluso una pantalla en sus cajeros automáticos con preguntas sobre la película y las maneras de ganar entradas y artículos decorados con el logo".
También entre los planes de integración para los clientes de EO esta la producción del video musical para el tema de la película, "Por Las Calles De San Juan", que fue escrita y realizada por el ex-vocalista de Bacilos Jorge Villamizar y la banda puertorriqueña La Secta Allstar . "Tener marcas en los videos musicales es muy popular", dice Alcázar. "Son las películas que no suelen incluir propaganda de marcas , al menos no en el mercado hispano".
El lanzamiento de la película esta programado para el verano
del
2012. "Todos los patrocinadores estarán presentes en el estreno y crearan canastas de regalo con sus productos, así como promociones adicionales que desean desarrollar", dice Alcázar.
| | |
| --- | --- |
| ADVERTISEMENT | ADVERTISEMENT |
Ahora Puedes Ahorrar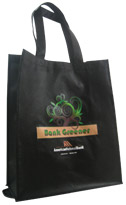 Si bien los desafíos de la economía en problemas han provocado que los bancos y compañías de seguros reduzcan sus presupuestos de mercadeo, las cosas están empezando a recuperarse para muchos. Por ejemplo, American National Bank ha reducido el número de promociones que ejecuta a unos cuatro o cinco cada trimestre en las cinco regiones donde opera. Sin embargo, los productos promocionales todavía sirven como una pieza importante de los esfuerzos de mercadeo de la empresa.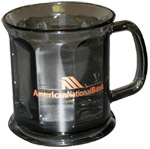 "Es otra manera para nosotros tener nuestro nombre allá afuera, tener esa conciencia de marca y mantenerla en la mente del cliente", dice Darcie Casson, gerente de producción de mercadeo para la oficina corporativa del banco.

En realidad, lo que Casson y muchas otras personas han notado es que los productos promocionales ofrecen un alto retorno por la inversión de mercado. De hecho, los promocionales ofrecen un costo-por-impresión (CPI) promedio de tan sólo $ 0.005 - la mitad de un centavo. Y las bolsas y artículos de escritura ofrecen el mejor CPI ($ 0.001), según el Estudio Global de Publicidad de Especialidades Impresas completado por ASI, la compañía que produce la revista "Successful Promotions" .

ADVERTISEMENT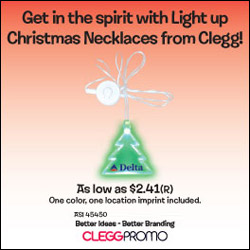 American National Bank regala regularmente bolsas, pósters, tazas de cerámica y plumas a los clientes y los productos varían según el evento o servicio en particular que se promociona. "Si alguien entró y abrió una cuenta, podemos darles una alcancía con el logotipo del águila mascota del banco ", dijo Casson. "Pero si estábamos dando una clase a 20 estudiantes sobre la importancia del ahorro, podríamos darles tatuajes temporales".

Una cosa es que las campañas de mercadeo sean rentables, pero también deben de resonar con la audiencia a quien van dirigidas. Según los estudios, los productos promocionales logran esto con un 83% de los empresarios dicen que pueden identificar que puede identificar el anunciante en un artículo de promoción de su propiedad. Ese número varía según el producto. Por ejemplo, un notable 87% de los encuestados recuerdan un anuncio en vidrio y cerámica. Así que la práctica del American National Bank de ofrecer a los clientes tazas, bolsos y otras especialidades de anuncios es una estrategia efectiva, y algo para recordar a la hora de planificar su próxima campaña de mercadeo. Asegúrese de consultar con su distribuidor para que le ayude a elegir el producto perfecto para conseguir resultados positivos.

The Best Bags... are Brand Gear™ Bags!
Watch our new video and see them in action!
ALL-IN-ONE's popular new Brand Gear line features BEST SELLER Tote Bags, Briefcases, Backpacks, Coolers and many others! With over 26 vivid colors available, Brand Gear bags are ideal for business gifts, meetings, events, and so much more!
From ALL-IN-ONE® • asi/34256.

  
| | |
| --- | --- |
| | Scratch-off cards are an inexpensive, proven promotion vehicle; that will add excitement to your promotion. Restaurants encourage repeat visits by handing out with each check, retailers drive early bird sales with a mystery discount promotion. Need an idea? asi/42989 |
Regalos Corporativos
Busca recompensar a un empleado sobresaliente, o agradecerle a un vendedor fiel? Hay una gran variedad de productos promocionales para elegir que inspiran, recompensan y demuestran su agradecimiento.
ESCRIBA YA Dos piezas Legacy Twist y Legacy Roller Ball un juego de bolígrafos que cuenta con puntas de tungsteno y tinta negro Europea. Twist tiene un mecanismo retráctable de acción al girarla; punta redonda que gira con tapón de rosca de bronce. asi/66887

 

MUESTRALO El padfolio empresarial Hamilton viene con un bolsillo delantero abierto y organizador interior con un bloc de notas de 8 ½ " por 11". Personalización de las tapas disponible. asi/68507

EL TIEMPO VUELA Reloj de dama con características color oro y brasalete plateado de acero inoxidable y caja redonda. Manecillas y numeros de color plateados. asi/44315

 

POR SI ACASO Funda de cuero genuino convertible para iPad y iPad2 se puede colocar en un ángulo para el fácil uso del teclado. Cierre de botón a presión para proteger dispositivo; incluyen compartimentos para tarjetas de presentación, notas, bolígrafos, etc. asi/36205

¡SALUD! Botella de vino Cabernet con etiqueta personalizada que combina el grabado con la belleza del arte de la etiqueta. asi/52775

 

CATADOR DE VINO Juego de regalo con accesorios para vino incluye collar, tapón para la botella, vertedor, sacacorchos y termómetro. Todas las piezas se encuentran en un acabado de caoba caja de madera con cierre de bronce y la personalización de la tapa. asi/84114
CALENDARIO DE MERCADEO ••• enero 2012
El Mes Nacional de Mentoría
Una cosa en la vida que ayuda a los jóvenes a crecer es tener un mentor y alguien a quien admirar. Con demasiada frecuencia, sin embargo, los adolescentes y preadolescentes no cuentan con un mentor. Como líderes en los negocios y su comunidad, el uso de este mes para salir y ayudar a alguien a encontrar su camino en la vida. Cualquier persona en su empresa puede ayudar. La gente en el departamento de mercadeo pueden ser mentores de estudiantes que aspiran a estudiar arte. El departamento de finanzas puede ser mentor de los interesados en negocios y contabilidad. Aparte del tiempo que les dedica a los estudiantes, también se les proporcionan los productos que los haga sentir especial. Útiles escolares mochilas y otros serán apreciados. Llame a su socio distribuidor para que le ayude con un gran plan para el mes.
ADVERTISEMENT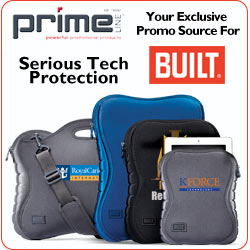 2-8
Semana de la Resolución de Año Nuevo
Al igual que un individuo, las empresas deberían de hacer un propósito de Año Nuevo en un esfuerzo por hacer mejor las cosas en el 2012, mientras que al mismo tiempo deshacerse de los viejos hábitos desagradables. Realizar reuniones de intercambio de ideas con los empleados para llegar a una lista de las 10 más importantes.Asegúrese de que son viables y factibles. Luego cumplir con sus promesas y comprometer a sus clientes a través de su página en Facebook, blogs y mensajes de vídeo. Obtener sus comentarios al ofrecer productos con logotipo por sus sugerencias.
19
Día Para Conocer a Sus Clientes
Comience el 2012, conociendo realmente a sus clientes. Sus representantes de ventas deben estar en plena vigencia hoy en día visitando clientes, llevándolos a comer y cenar y conocer qué es lo que usted puede hacer para que tengan éxito.Usted puede usar una variedad de diferentes productos con logotipo - portafolios, accesorios de computadora, bolsas, etc - como una señal de su compromiso de trabajar juntos. Su distribuidor puede ayudarle a formular un plan que utilice los medios de comunicación social, así como una buena comercialización y mercadeo de cara a cara.
22
Día de la Fiesta de San Vicente
San Vicente era un diácono español, y un mártir. También es el santo patrón de los viticultores. No hay necesidad de estar en la industria del vino para realizar una promoción en la actualidad. Utilize este día para celebrar sus clientes y proveedores, proporcionándoles una botella de vino con la etiqueta personalizada. Envíe el vino por correo o entréguelo en persona. También considere la posibilidad de una fiesta de vino y queso para los clientes invitándolos a comenzar el año positivamente. Comuníquese con su distribuidor para que le ayude a conseguir el vino de etiqueta privada y otros productos impresos relacionados con el vino.

New high fashion rubber Wet Wellies rain boots from Neet Feet are perfect for gifts, upscale branding, incentives and company stores. Available in mens and ladies styles and custom colors: 150 pair minimum; Imported. $39.95 per pair. asi/73525

 

FLEX Sports Watch. Contains Tourmaline and Germaniuminfused silicone that emits negative ions and Far Infrared Ray (FIR). Also improves circulation, and mental alertness, strengthens your immune system, reduces stress and speeds up recovery time. asi/80083

19" Wooden back scratcher with massage rollers. Strong and durable, superior to its plastic counterparts that break easily. Perfect for itch and stress relief. Comes with 2 mini rollers on opposite end for massaging. Perfect for promotions related to health, stress, and just as a fun giveaway. asi/45100

 

Duo appetizer and cheese set. Delight your guests with this exquisite cheese and appetizer 10 piece serving set. Features: cheese fork, cheese knives, cheese spreader, removable ceramic dish, 4 stainless cocktail sticks, magnetic tool holder strip and Eco gift box. FDA Approved. Eco-Friendly item. asi/99030

The Spice Lab's Gourmet Sea Salt Collections introduce the 'World of Salt' in unique gift pack sampler sets of 5, 6 or 11 test tubes, each holding a different exotic sea salt. The handcrafted wooden base is constructed from recycled lumber and can be custom imprinted for one-of-a-kind gifts. asi/88719

 

Dancing Deer Baking Co.'s Brownie & Cookie Medley pairs 16 classic Chocolate Chip cookies with 8 rich and fudgy Caramel Pecan Brownies. This perennial best selling gift set comes in several packaging choices. Ask about customization options. All products are all natural and certified Kosher. asi/48310

7" Tablet Mid with Touch Screen
Browse the web, watch videos, check email and more. Intuitive touch screen controls. Download popular apps and games and play popular music and videos. asi/45580

 

The Valet Tray®
Personal organizational system keeps accessories you use most in place. Storage unit is in a vertical orientation which takes up less space on a dresser, end table, kitchen counter or workspace. Colors: Oak or walnut. Size: 8" x 6-1/2" x 3-1/4". asi/89862

Corner Cut Cube. Standing nearly 3" tall, this pure optical crystal cube can be used as an award, paperweight, promotional product and more! Available straight or corner cut in 12 sizes up to 8" tall. asi/55609

 

4 Piece Nail Polish Gift Set inserted in your choice of purse bag. Each bottle holds .50 fl Oz.-15mL of salon quality nail enamel. A single one color imprint on each bottle is included in price. Imprint area 3.5" X 1.25" wraps around bottle. Choose from 150 assorted nail shades. Imprint color: black, white, gold or silver Cap color: black, white or silver. Purse bag color: Garnet GA, Bamboo BA, Chrome CH, Chocolate CB, Zebra, Glossy White WHG, Leopard LE, or Gold Dust GD. Also available: Glossy Black BKG and Kraft KR (not shown). Production time: 6-8 weeks. All products made in USA. asi/49640

Custom 3-D Pewter Miniatures. Custom design an exact miniature replica of your company's product, building or factory. The perfect gift for employees and a great way to keep your business in the forefront of the recipient's mind. asi/55630

 

Same great IDPaspinline service, only even faster! U.S made silk screened lanyards with three fast options available to meet your clients in hands dates faster than ever. Superb silk screen printing on flat polyester material with a choice of standard attachments included in the price. asi/62088

Celebrate the HUGE SAVINGS from 5-Star Supplier IDPaspinline on Custom Embroidered Patches. Patches (ASPIN-PATCHES 2" less than 50% embroidery) priced as low as $0.50 All inclusive pricing, Free Setup and Free shipping till the end of October. Now that's something to get excited about. asi/62088

 

FREE SAMPLES Perfect Holiday Gifts!
Beautifully Engraved Bamboo Cutting Boards and Cork Coasters. Named Best Green Product ASI Chicago 2010 and Orlando 2011. Free Samples with your customer's logo. FREE SETUP. Customer friendly Web site Greenlaserpromos.com. asi/30236

High-quality 157 gsm laminated paper with turned top, grommets, soft rope handles and cardboard reinforcements under the turn and in the bottom of the bag. Matte or Gloss Finish Bags are silk screened which allows for tight registration and multiple colored printing up to 3 colors and 2 sides. Comes in 6 sizes and 9 colors in the Gloss, and 11 colors in the Matte finish. asi/84430

 

Comprised of both Stock and Custom items, The Collection offers an extensive array of personalized possibilities. For New Construction or a Grand Opening, Expansion Program or Fund Raising Effort, Jarco's ceremonial items are a lasting and distinctive commemoration of any Corporate or Civic Occasion. asi/63160

Dacasso's top-grain leather luggage tags are the perfect travel gift this season! Put your client's brand front and center with this durable, high perceived-value piece. Available with no minimums, and lightning-fast production times with no rush charges. asi/48125

 

National Gift Card (asi/73011) now offers digital gift card delivery via its NGCecodes program. Choose from 50+ major retail, restaurant and specialty gift card brands. Flexible, custom-branded delivery options available. Competitive pricing. Eco-Friendly! asi/73011

It's just a pen… Until you write with it. NEW Revolutionary ink system that glides like a gel and dries like a ball pen. Retractable and Stick offered in a variety of colors and customization options. Priced as low as $0.38! asi/84833

 

16 Brushed Metal Atomic Analog Clock
Atomic Time with manual settings: automatically sets to exact time, accurate to the second; automatically updates for daylight saving time. Colors: blue, white or black. asi/82283

Endless Love Bowl. Recycled metal bowl handmade by the artisans in Kahlil Ahmed's fair-trade workshop in Milak Bujpur, India, using recycled bicycle tire spokes. Size: 11" diameter. Customize with your company name. asi/60465

 

Rosewood Compass (SQ645T) with engraving plate. Recognize your Executives or Associates with a genuine rosewood compass, showing direction, navigation or just a decorative gift with your Company Logo clearly laser engraved on the beautiful engraving plate. 6 piece minimum and 7-10 business day production. asi/40445

Color Acrylic Coaster Set. Includes a set of 4 coasters with a 4cp graphic. Full cork backing. Packaged in a white decorative box with clear display lid, held together with elastic bow. Size: 3-1/2" x 3-1/2". asi/72521

 

Premium quality laser pointers and presenters. Long lasting giveaway items to maximize your brand with customers and business partners. Perfect ideas for corporate, education, healthcare, engineering, and manufacturing clients. Over 90 unique styles to choose from. 5-star supplier. asi/34375

Crystal Ornament. Custom laser-engraved on two separate layers (allowing for two logos) in a beautiful gift box. Optional LED lighting available; choose from seven colors. 3D laser engraving also available; please inquire. asi/37693

 

Fairytale Brownies Custom Regal Tower RF303X. Dramatic Presentation, Lasting Impression. They'll thank you for your generosity! This impressive purple tower will indulge them with three sizes of fudgy brownies, crunchy cashews, chewy cookies and rich, creamy cocoa. Your color logo is printed on a custom gift tag, so you'll be sure to hear how much they loved this gift! asi/53518

Is your company using QR codes? We will give you access to your own FREE QR code dashboard where you can create, manage, edit and view analytics of your QR campaigns. SCAN the code above to see how! asi/57851

Successful Promotions® Trend Report™  is a trademark of the Advertising Specialty Institute. Copyright 2011, ASI. All Rights Reserved.
Advertising Specialty Institute®, 4800 Street Road, Trevose, PA 19053