NEWS STORIES


Promo Firms Brace for Hurricane Florence
With Hurricane Florence barreling toward the East Coast, promotional products companies in projected impact areas were shutting up shop and preparing for the worst.
READ ARTICLE




China Promises Retaliation If Trump Imposes More Tariffs
An intensifying trade war could have negative impacts on the promo industry.
READ ARTICLE






SPONSORED
Six Surprising Stats About Back-to-School Sales
The back-to-school shopping season is underway, but there's still time to cash in on the craze. Use the facts and figures in this free sales guide to boost your bottom line with collegiate clientele and K-12 customers. Class is in session!
LEARN MORE




Obituary: Sydney H. Rodin
Rodin was a promo industry pioneer who formerly helmed what was once the largest supplier of party favors.
READ ARTICLE






The Joe Show: Bling & Things & Other Cool Promo Products
The Shimmering Wines Collection is just one of the eye-catching items ASI Product Editor Joe Haley showcases in this new video. See what else Joe has for you and your clients.
WATCH THE JOE SHOW




ADVERTISEMENT





ADVERTISEMENT





TOP
ADVERTISEMENT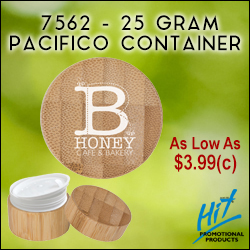 ASI Power Summit Preview: Jesse Itzler, Keynote Speaker
The serial entrepreneur/co-owner of the Atlanta Hawks discusses his secrets for success.
TOP
ADVERTISEMENT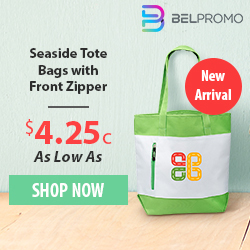 Top 40 CEO Part of Ownership Group for Proposed NHL Team
Jay Deutsch, CEO of BDA (asi/137616), is now a member of the Seattle Hockey Partners Group, which has as its goal the expansion of an NHL franchise into Seattle.
TOP
ADVERTISEMENT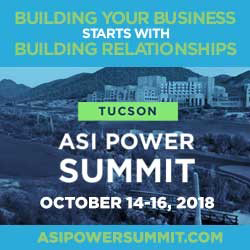 Stranger Things Merch Stars in 'Halloween Horror Nights' Swag
The new promotional products collection supports Universal Studios' special Halloween event. The collection also includes Michael Myers merch and more.

TOP
Case Study: Underground Distillery Offers Unique Gear
The company operates a well-stocked e-commerce site for its fans.

TOP
NFL Kickoff Highlighted By Promos
Philadelphia Eagles' fans had no shortage of swag to enjoy at an event celebrating the new season.

TOP
Recall on Barstools
The U.S. Consumer Product Safety Commission (CPSC), in conjunction with Health Canada, has issued an official recall for swivel barstools. The barstools' wooden leg joints can break.

TOP
Reports Say U.S. Manufacturing & Service Sectors Expanded
The good news regarding the August expansion was somewhat tempered by a decline in consumer sentiment.

TOP
In the News
Epson America Inc. has announced the opening of the Epson Technology Center in Carson, CA. The center will showcase unique Epson printing solutions and applications while providing a hands-on experience for customers and dealers with the full Epson wide-format printing portfolio, including dye-sublimation, signage, photography and direct-to-garment printing solutions.

Flywheel Brands Inc. (asi/212986) broke ground recently on a new 6,000-square-foot office building to accommodate its growing team. The new headquarters will be located in Hixson, TN, just outside of Chattanooga. With a spring 2019 opening targeted, the building will include a showroom, multimedia studio, common lounge areas and sustainability features to minimize energy and resource consumption.

Click here for more industry news from September.




A Superior Alternative to Traditional Sock Sublimation is here

With limited design restrictions, this process allows you to design your branded socks like never before. There is no seam line in the print, so you get continuous graphics around the entire sock. There is minimal, if any, white of the sock showing through when the sock is being worn. Never lose a sale again due to poor sublimation quality.

Proudly Made in the USA.

Click here to learn more.
TOP

ASI Awards Scholarships
ASI awarded three $1,000 scholarships to college students who wrote winning essays about participating in the 2018 ASI industry internship program.
Find out more.

Master Mountaineer Keynotes At Power Summit
World-renowned endurance athlete and sought-after motivational speaker Colin O'Brady to keynote at ASI Power Summit October 14-16 in Tucson, AZ.
Find out more.
TOP

ASI SHOW
COME FOR THE PRODUCT SOURCING, STAY FOR THE NETWORKING
Join us at the 2019 ASI Shows in Orlando (Jan. 3-5), Fort Worth (Feb. 4-6) and Chicago (July 9-11) where you will have ample opportunity to expand your professional network, learn the latest trends, and discuss your clients' needs face to face with industry colleagues.
Create new connections by attending networking events such as:  
Meet the Experts Lunch – Enjoy lunch while participating in a roundtable discussion with suppliers and your distributor peers on current and future industry trends (space limited; first come, first served)
New Product Preview Reception – At the close of Education Day join us for a sneak peak of NEW – and only new – products the night before the show opens
ASI Show Bash – Close out the first exhibit day at the Bash, hosted at popular venues, you can network in a fun environment for a deeply discounted cost (ticket required)
Closing Celebration – At the end of the show, collect new friends' business cards – or maybe even close a last-minute deal – over beer, wine and snacks
Register now for ASI Show Orlando, Fort Worth and Chicago using promo code PROMOGRAM. For complete details, call a Registration Specialist at 800-546-3300 or visit www.asishow.com.
Follow ASI Show on Twitter and Instagram, like us on Facebook, and join our LinkedIn group.