NEWS STORIES


Delta Apparel Says Fiscal Q3 Sales & Earnings Increased
The Top 40 supplier also said sales for the nine-month period ended June 30th were up too, though there was a net income loss during that span because of a negative impact from U.S. tax reform.
READ ARTICLE




Great Debate: Are Open-Concept Offices Good or Bad?
In this ongoing series, Counselor Editor-in-Chief Dave Vagnoni squares off with ASI Director of Research Nate Kucsma in a lively debate of the most popular topics in business today. In this episode, Dave and Nate duel over this question: Do open-concept offices work for business? Nate thinks they should go away, but Dave takes a different view.
WATCH VIDEO






SPONSORED
Nine Eco-Friendly Promos Green Companies Can't Do Without
Now more than ever, organizations are showing support for sustainability to appeal to young, progressive consumers. The result? Better customer loyalty and an improved brand image. Learn about eco-friendly promos made of wood or recycled cork, as well as potential prospects, so you can start getting orders today.
LEARN MORE




2017 Minor League Baseball Merch Sales Break Record
The tally of total MiLB licensed merchandise retail sales last year topped $70 million. What teams were among those with the best-selling merch?
READ ARTICLE






SPONSORED
The Top Balloon Trends You Need to Try
There's a new signage solution on the scene: balloons! These creative and colorful promos are the perfect solution for branding that really pops. We're sharing the top trends on how to use balloons as signage, and how to sell your clients on ordering them for their next event. Yup, this guide is just bursting with balloon ideas!
LEARN MORE




The Joe Show: Products to Cheer About
A variety of poms and a sound-activated LED badge are some of the fun products ASI Product Editor Joe Haley features in this video.
WATCH THE JOE SHOW




ADVERTISEMENT





ADVERTISEMENT





TOP
ADVERTISEMENT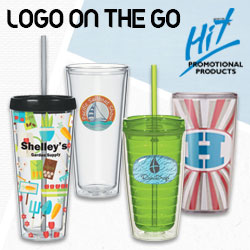 Explosion Risk Prompts Flashlight Recall
The U.S. Consumer Product Safety Commission (CPSC), in conjunction with Health Canada, has issued an official recall for WorkSafe 3-D cell flashlights from Pennsylvania-based Koehler-Bright Star.
TOP
ADVERTISEMENT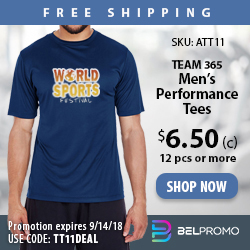 Gildan Releases Annual Corporate Social Responsibility Report
The report highlighted the Top 40 supplier's efforts to care for employees, the environment and communities in which it operates. For its initiatives, Gildan was included on the Dow Jones Sustainability World Index (DJSI World Index) for the fifth consecutive year.
TOP
ADVERTISEMENT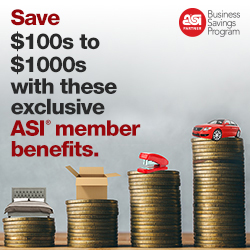 Trend Alert: Gorpcore, the Latest Streetwear Style
Outdoor apparel, from high-end puff jackets to windbreaker sweaters, is a hot trend. Gorpcore, as it's called, is an ideal fit for the promotional apparel industry.

TOP
ETS Express Launches First Round of PromoStandards Integration
ETS has adopted the Inventory and Order Status standards, allowing distributors using PromoStandards to connect with ETS and gain live information to these two areas.

TOP
Chameleon Like Inc. Acquires TPGG
Gilroy, CA-based supplier Chameleon like, Inc. (asi/44558) announced late Wednesday that it has acquired The Platform Group Gallery (TPGG; asi/78708). Financial terms of the transaction were not released.

TOP
Latest Golf Apparel on Display at PGA Fashion & Demo Experience
Golf apparel and merchandise has a major influence on the promotional products industry, making this show one for promo pros to keep an eye on. Industry suppliers were among those showcasing product.

TOP
Blending Containers Have Cut People, Now Under Recall
Faulty blending containers that allow blades to be exposed have cut the hands of nearly a dozen people, prompting the manufacturer to issue a recall in conjunction with the U.S. Consumer Product Safety Commission (CPSC) and Health Canada.

TOP
One Sacramento, CA-Based Distributor Acquires Another
The deal sees A4 Promotions and Incentives, an affiliate of Top 40 distributor iPROMOTEu (asi/232119), acquire Square One Promotional Products (asi/332912).

TOP
Call for Nominations: Supplier Sales Rep & Supplier CSR of the Year
Supplier Global Resource, the industry's only editorial platform dedicated to promo suppliers, is holding its 8th annual Supplier Sales Rep of the Year contest to recognize outstanding performance, exemplary service and top-notch professionalism. In addition, the magazine will recognize the best supplier customer service rep – a person who continually goes over-and-above for his or her distributor clients.
Distributors, do you work with a supplier customer service rep who makes your job infinitely easier, faster and more streamlined? Do you have a supplier sales partner who always puts you and your customers' needs first and has a "do whatever it takes" attitude to make you shine? If you know the perfect contenders for both awards, email the nominees' names and details regarding what makes her or him award-worthy to Michele Bell (mbell@asicentral.com), editor of Supplier Global Resource, by Friday, September 7.

TOP
Cintas Founder to Step Down From Board
Top 40 distributor Cintas Corp. (asi/162167) announced that founder Richard T. Farmer, 83, will not stand for re-election to the board this fall, though he will retain the title of chairman emeritus.




ADVERTISEMENT

Do you want to sell your distributorship?

We can help you sell your distributorship quickly and easily.

Read what others are saying about The Distributor Exchange:

"You have exceeded my expectations regarding this process.
Thanks for being so efficient, attentive and supportive. What else can
I say . . . a dream come true!" – Barb Feyka - Capstone Promotions

All inquiries are strictly confidential.

Click here to learn more.
TOP

Prop 65 Explained
Prop 65 warning labels for all eligible products are automatically displayed in ASI's ESP® platform, meeting new guidelines in advance of a looming August 30 deadline.
Find out more.

Master Mountaineer Keynotes At Power Summit
World-renowned endurance athlete and sought-after motivational speaker Colin O'Brady to keynote at ASI Power Summit October 14-16 in Tucson, AZ.
Find out more.
TOP

ASI SHOW
CONNECT WITH SUPPLIERS IN A CITY NEAR YOU
Make connections with top suppliers in the industry when the ASI Roadshow stops in your neighborhood! Take advantage of the convenient half-day format from 9 a.m.-1 p.m. and walk the show floor, then get back to the office with enough time left in the day to share new ideas with your clients.
Click on the week to register for the city of your choice – new cities highlighted in red!
Region
Date
City
Southeast
September 24-27
Raleigh, Charlotte, Atlanta, Nashville
Texas
October 1-5

New Orleans

,

Baton Rouge,

Houston,

San Antonio,

Austin

Great Lakes
October 15-18
Buffalo, Cleveland, Detroit, Indianapolis
*Schedule subject to change.
If you have any questions about the ASI Roadshow, or need help registering, call our Registration Specialists at (800) 546-3300 – they're here to help.
Follow ASI Show on Twitter, Instagram and LinkedIn and like us on Facebook.