NEWS STORIES


California Wildfires Impacting Promo Firms
Nearly 20 wildfires were burning in California as of mid-week, disrupting the business operations and personal lives of some promo professionals in the Golden State. The Mendocino Complex fire alone has grown into the largest wildfire in California history.
READ ARTICLE




InnerWorkings Reports Q1 Net Loss
Gross revenue was up, but the Top 40 distributor reported a net loss and lower EBITDA for the quarter. Decreased spend from a major client prompted InnerWorkings (asi/168860) to lower its anticipated sales tally for 2018.
READ ARTICLE






SPONSORED
Six Opportunities for Promotional Pop-Up Shelters
E-Z UP® has you covered on how to sell tents and canopies. The creators of the first pop-up shelter share the biggest buyers of this lucrative product group so you can win orders with sports, retail, education and more. All the secrets are inside this FREE sales guide.
LEARN MORE




State of the Industry 2018
In our annual report, you'll find a wealth of information to guide your most important business decisions. See what industries are spending more on promo products. Find out what single added service can boost your sales the quickest. Learn what marketing tactics are getting customers' attention. Understand how to set your company apart and attract top talent.
READ ARTICLE






SPONSORED
Five Reasons Signs and Banners Sell More Than Ever
Recent studies show traditional ad media – like banners, posters and signs – are preferred methods of brand communication. Discover the latest statistics and insights so you can educate clients on why they're worth investing in, such as how nearly half of millennials professionally print something once a month, and how place-based media generated $869.1 million last year.
LEARN MORE




Proforma's Greg Muzzillo Discusses the Industry's Future & Strategies for Running a Successful Distributorship
As the founder of Counselor Top 40 distributor Proforma (asi/300094) – the #4 company on this year's Top 40 list with $369 million in promo sales – and a 40-year veteran of the industry, Greg Muzzillo has a unique perspective on what the landscape of the marketplace may look like over the next 10 years and what it takes to build a successful and competitive distributorship. In this exclusive podcast, he shares insights on those pressing topics and more.
LISTEN HERE






The Joe Show: Soak Up Sales With Practical Promo Products
An absorbent coaster, a football seat cushion and novelty pens are among the interesting items ASI Product Editor Joe Haley features on this episode of his product-spotlighting video series.
WATCH THE JOE SHOW




ADVERTISEMENT





ADVERTISEMENT





TOP
ADVERTISEMENT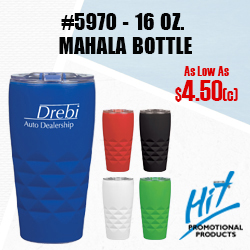 California Bill Could Boost Branded Beer Glass Giveaways
The proposed legislation would allow beer makers to give up to five cases of logoed glassware to licensed establishments like bars.
TOP
ADVERTISEMENT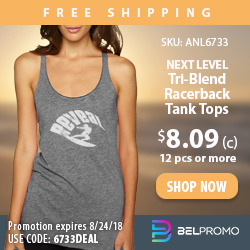 Vistaprint Plans to Open New Facility in Texas
Vistaprint, a web-based seller of customizable business materials and promotional products owned by Top 40 distributor Cimpress (asi/162149), is planning to open a new 322,000-square-foot manufacturing facility in Dallas.
TOP
ADVERTISEMENT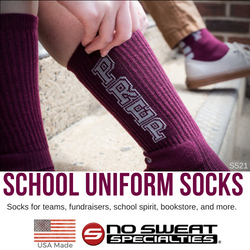 CIC Names New SVP of Sales & Marketing
Rich Berg is the new Senior Vice President of Sales & Marketing at Top 40 distributor Corporate Imaging Concepts (CIC; asi/168962). Berg joins CIC after a 13-year career at another Top 40 distributor.

TOP
CPSC Announces Recall of Recliner Chairs
The U.S. Consumer Product Safety Commission (CPSC) has issued an official recall for 7,500 portable recliner camping chairs distributed by Dover, NH-based NEMO Equipment. The plastic joint supports on the legs can break, posing a fall hazard.

TOP
In the News
Proforma (asi/300094) is holding its 2018 Convention & Family Reunion at the MGM Grand in Las Vegas from August 26-29. This year's sessions include hearing from the most influential Proforma Owners during their "Inside Look at Successful Best Practices" opening session, learning how to grow business with e-commerce, implementing marketing strategies such as enhancing social media presence to grow a customer base, and discovering new products and trends. Attendees will also get to hear from motivational speaker John Davis. "This year our focus is 'The Steps' to achieve success," said Greg Muzzillo, founder of Proforma. "There is no better opportunity to learn, share lessons and exchange ideas with other owners and industry professionals than at our Convention and Family Reunion."
Click here for more industry news from August

TOP
People on the Move
The Pro Towels Family of Brands, which includes Pro Towels (asi/79750), Kanata Blanket Company, Superior and Neet Feet, has promoted Cortney Powell to the inside sales team, and welcomes Katie Senft to a new position on the inside sales team. "Cortney and Katie are going to be integral to our future," said Keith Lofton, vice president of sales.
Click here for more August personnel announcements.




ADVERTISEMENT

Do you want to sell your distributorship?

We can help you sell your distributorship quickly and easily.

Read what others are saying about The Distributor Exchange:

"You have exceeded my expectations regarding this process.
Thanks for being so efficient, attentive and supportive. What else can
I say . . . a dream come true!" – Barb Feyka - Capstone Promotions

All inquiries are strictly confidential.

CLICK HERE to learn more.
TOP

Putting People First 
ASI Show celebrates 20 years of bringing together suppliers and distributors at annual trade show in Chicago.
Find out more.

Master Mountaineer Keynotes At Power Summit
World-renowned endurance athlete and sought-after motivational speaker Colin O'Brady to keynote at ASI Power Summit October 14-16 in Tucson, AZ.
Find out more.
TOP

ASI SHOW
WE HAVE 3 MORE OPPORTUNITIES IN 2018 TO CONNECT WITH SUPPLIERS IN A CITY NEAR YOU
Make connections with top suppliers in the industry when the ASI Roadshow stops in your neighborhood! Take advantage of the convenient half-day format from 9 a.m.-1 p.m. and walk the show floor, then get back to the office with enough time left in the day to share new ideas with your clients.
Click on the week to register for the city of your choice – new cities highlighted in red!
Region
Date
City
Southeast
September 24-27
Raleigh, Charlotte, Atlanta, Nashville
Texas
October 1-5

New Orleans

,

Baton Rouge,

Houston,

San Antonio,

Austin

Great Lakes
October 15-18
Buffalo, Cleveland, Detroit, Indianapolis
*Schedule subject to change.
If you have any questions about the 2018 ASI Roadshow, or need help registering, call our Registration Specialists
at 800-546-3300, they're here to help!
Follow ASI Show on Twitter, Instagram and LinkedIn and like us on Facebook.