NEWS STORIES


Bobblehead Case Goes Before Ohio Supreme Court
A case with implications for the promotional products industry began Wednesday in front of the Ohio Supreme Court when attorneys for the Cincinnati Reds argued that the team should be exempt from paying a tax on game-day giveaways.
READ ARTICLE




U.S. World Cup Absence Affecting Promo
Although the FIFA World Cup is the most widely viewed and followed sporting event in the world, interest within the North American promotional products industry appears to be down for this year's edition. Without the U.S. having a team involved in the tournament, distributors said their phones have been silent and their inboxes empty.
READ ARTICLE






SPONSORED
Signs and Sales: Four Ways to Stand Out and Close the Deal
Don't just sell signage – make it exceptional. Pioneer Line shares their industry know-how so you can set your business apart from the competition and win clients with info your competitors can't touch.
LEARN MORE




Rate the Power 50
Counselor is now compiling its Power 50 list for 2018 – our recognition of the industry's most powerful individuals – and we're looking for your feedback. Click here to see last year's rankings and let us know whether you think members are more or less influential today. If you think someone new should be on the list, this is your chance to nominate.
RATE POWER 50






SPONSORED
Capture More High-End Clients With This Must-Have Product
If you want to close more business with high-end customers, you need to sell them something they can all use. Here's everything you need to know to get your foot in the door by pitching custom-labeled bottled water to these six booming markets.
LEARN MORE




The Joe Show: Ideas Roaring With Creativity
In this episode of The Joe Show, Product Editor Joe Haley shows off a host of new promo items, a tech "sombrero" cord organizer, a plush lion and a keychain stylus that makes a great gift for new homeowners.
WATCH THE JOE SHOW




ADVERTISEMENT





ADVERTISEMENT

TOP
ADVERTISEMENT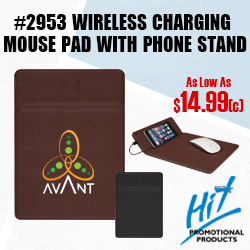 Supplier Provides Conference Pads for Trump/Kim Summit
Promo industry firm Dacasso (asi/48125) had a part in the historic summit that occurred earlier this week in Singapore between President Donald Trump and North Korean leader Kim Jong-un. Working through a distributor, the Gainesville, FL-based supplier provided 30 conference table pads for the meeting between the world leaders.
TOP
ADVERTISEMENT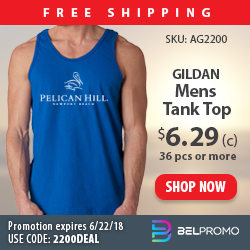 Vote Now: Best Video in the Promo Industry
As part of its annual Promotional Campaign Awards, Counselor reviews a range of marketing videos produced by suppliers and distributors. This year, only one company's video can take home the top prize. That's where you come in. Check out the seven finalists for this year's Best Marketing Video and vote for your favorite. The winner will be revealed in Counselor's August 2018 issue.
TOP
ADVERTISEMENT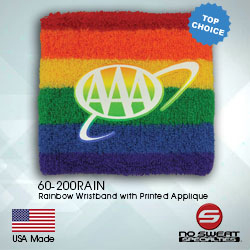 Natural Trends Adds Febreze to Its Offerings
Utah-based supplier Natural Trends (asi/73497) has announced it's furthered its partnership with Procter and Gamble and is bringing co-branded Febreze CAR™ Air Fresheners to the promotional products market. Natural Trends will be the exclusive industry Febreeze provider for the items, which will be available in mid-July, according to a company release.

TOP
Small Business Optimism Nears Historic High
The latest NFIB Small Business Optimism Index increased three points in May to 107.8, the second highest reading in 45 years and the best tally of the economic recovery following the Great Recession.

TOP
New Jersey Could Legalize Recreational Marijuana
The Garden State is poised to get a little greener – and that could spell sales potential for promotional products distributors eager to build business in the nascent legal cannabis industry.

TOP
2018 Promo Products Sales Compensation Survey
Advantages magazine has released its annual in-depth look at how industry sales reps and sales managers are paid. This year's report includes not only compensation charts, but satisfaction and mobility data, offering a window into the livelihood of the promo market's sales force.

TOP
In the News
Post-Up Stand (asi/79052) has introduced the LUX, an LED backlit SEG pop-up display featuring a tool-free design.
Proforma (asi/300094) has announced that it's received three 2018 American Inhouse Design Awards from Graphic Design USA. The awards were given for: Proforma's "What's Your Story" lenticular postcards; the layout and design of its catalog; and the design of its e-newsletter campaign.
Click here for more June industry news.

TOP
People on the Move
Spector & Co. (asi/88660) has promoted Marisa Vincelli to CFO and Tina Bacogiannis to COO.
Click here for more June industry personnel news.




ADVERTISEMENT

Do you want to sell your distributorship?

We can help you sell your distributorship quickly and easily.

Read what others are saying about The Distributor Exchange:

"You have exceeded my expectations regarding this process. Thanks for being so efficient, attentive and supportive. What else can I say . . . a dream come true!" – Barb Feyka - Capstone Promotions

All inquiries are strictly confidential.

Click here to learn more.
TOP

ASI Mags Win 6 More Awards
ASI magazines won six more national Azbee Awards of Excellence and 12 regional awards, including six gold, in one of the nation's largest and most competitive editorial contests.
Find out more.

Marquis Jet Co-Founder Headlines Power Summit
Entrepreneur, best-selling author and ultra-marathon runner Jesse Itzler is the keynote speaker for the October ASI Power Summit.
Find out more.
TOP

ASI SHOW
SOURCE NEW PRODUCTS WHEN THE ASI ROADSHOW COMES TO YOUR NEIGHBORHOOD
Make connections with top suppliers in the industry when the ASI Roadshow stops in your neighborhood! Take advantage of the convenient half-day format from 9 a.m.-1 p.m. and walk the show floor, then get back to the office with enough time left in the day to share new ideas with your clients!
Click on the week to register for the city of your choice – new cities highlighted in red!
Region
Date
City
Southeast
September 24-27
Raleigh, Charlotte, Atlanta, Nashville
Texas
October 1-5

New Orleans

,

Baton Rouge,

Houston,

San Antonio,

Austin

Great Lakes
October 15-18
Buffalo, Cleveland, Detroit, Indianapolis
*Schedule subject to change.
If you have any questions about the 2018 ASI Roadshows, or need help registering, call our Registration Specialists
at 800-546-3300, they're here to help!
Follow ASI Show on Twitter, Instagram and LinkedIn and like us on Facebook.