NEWS STORIES


Steel and Aluminum Tariffs Could Lead to Fallout for Promo Industry
Late last week the Trump Administration announced tariffs on imports of steel and aluminum from Canada, Europe and Mexico that some analysts fear will ignite a trade war that damages economies and kills jobs in affected countries and the U.S. – a stark forecast that, if realized, could hurt collective sales in the promotional products industry.
READ ARTICLE




Canadian Senate Votes to Ban Cannabis Merch
The Canadian Senate voted on June 1 to change the Liberal government's current legislation bill so cannabis producers can't use promotional products to advertise their wares.
READ ARTICLE






SPONSORED
How to Position Tech Promos to the Right Buyers
There are six booming markets interested in tech promos. Help your clients reap the benefits of repeated exposure and device protection. Arm yourself with the knowledge you need to close more deals by selling these tech promos.
LEARN MORE




SPONSORED
Avoid Printing Mistakes: Five Important Services Your Supplier Should Offer
Many printers use web-to-print software, which means the art file you think is print-ready won't necessarily have human eyes rechecking it or the proofs it produces. Choose a supplier that has graphic designers who will review artwork and perform these five services.
LEARN MORE




Bruno No Longer With BIC Graphic
Emmanuel Bruno, a member of Counselor's Power 50 List, is no longer with Top 40 supplier BIC Graphic (asi/40480), Counselor has learned. In a statement to Counselor, BIC said that the president position Bruno had been serving in since 2017 was eliminated earlier this year.
READ ARTICLE






The Joe Show: Heart-Pounding New Products
Check out new products that will get clients' pulses pumping with excitement on this edition of The Joe Show.
WATCH THE JOE SHOW



| | |
| --- | --- |
| | ADVERTISEMENT |
TOP
ADVERTISEMENT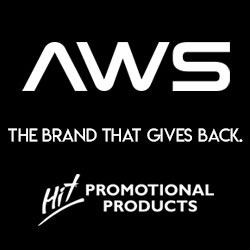 T-Shirt Tycoon and BamBams Launch CoLab Program
Texas-based T-Shirt Tycoon Solutions (asi/87000) and Virginia-based BamBams (asi/38228) have announced the creation of CoLab – a service for distributors designed to offer full-package ordering across multiple product categories.
READ ARTICLE
TOP
ADVERTISEMENT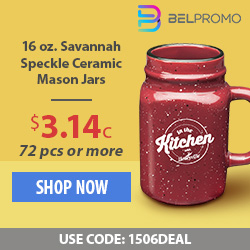 Promotional Products Abound for World Cup 2018
A $16,000 gold-embroidered soccer ball is just one of the interesting examples of promotional merchandise hyping this summer's World Cup.
TOP
ADVERTISEMENT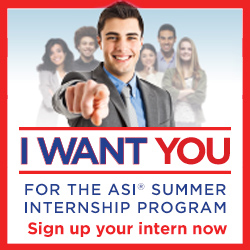 Gildan Donation Helps Refurbish Large Park in Honduras
Top 40 supplier Gildan Activewear (asi/56842) donated $570,000 to refurbish the second-largest park in Honduras as part of ongoing corporate social responsibility efforts that aim to improve communities where the Montreal-based company has operations.
READ ARTICLE
TOP
ADVERTISEMENT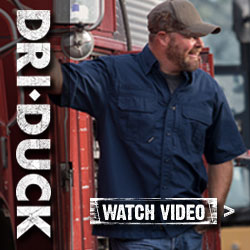 Innovation Alert: New Smart Earrings Wed Wireless Tech and High Fashion
A crowdfunding campaign is underway for innovative earrings that aim to be the next big development in the world of high-fashion wearable tech. Demand for such products is likely to rise in the promotional products industry.

TOP
Plastic Bans Pondered Across the Globe
Environmental advocates are pushing bans of various single-use plastic items – bans that could potentially impact the promotional products industry by encouraging more businesses to invest in branded reusable plastic alternatives.

TOP
Video: This Week in Promo
In less than two minutes, this quick video gets you caught up on big headlines from the promotional products industry.

TOP
Job Growth Continues, Unemployment Falls, But Some Leery
The U.S. unemployment rate fell to its lowest level since the turn of the century in May as the national economy added 223,000 jobs. Some analysts think the unemployment rate could fall this year to its lowest level since 1969 – 3.5%.

TOP
In the News
3M, parent company of Top 40 supplier 3M/Promotional Markets (asi/91240), announced Monday that it completed the sale of substantially all of its Communication Markets Division to Corning Incorporated for approximately $870 million before closing and other adjustments. The business includes 3M's optical and copper passive connectivity solutions for the telecommunications industry, and does not impact the status of the company's promotional products-related division, a company spokesperson told Counselor.
Cintas (asi/162167), a Top 40 distributor, was recently named to the prestigious Fortune 500 List for the first time. The list, compiled by Fortune magazine, ranks American companies by annual revenues. With total revenues of more than $5.4 billion, Cintas joined the list at number 500. Cintas' estimated North American promotional product revenue for 2016 was $163.3 million.
Crown Products (asi/47700) and Vitronic (asi/93990), which are under the umbrella of Top 40 supplier IMAGEN Brands, were awarded the 2017 Most Valuable Partner Award from Proforma Albrecht & Co. (asi/116308). Rory Campbell, National Accounts Manager, accepted the award on behalf of IMAGEN Brands at the Proforma Albrecht & Co. Sales Achievement Awards Celebration in Denver, CO, on May 8th. Campbell was also awarded Outstanding MVP Partner Rep of the Year.
InnerWorkings (asi/168860), a Top 40 distributor, postponed its 2018 annual meeting of stockholders that was originally scheduled for May 31. The annual meeting was postponed because the company is in the process of restating its historical financial statements and requires additional time to complete the process. The meeting is expected to be held this month.
Same Day Tees (asi/466828) has moved into a new 18,000-square-foot headquarters, more than doubling its business space. The move comes amid increasing sales for the Frankfort, IL-based company, which has also added new state-of-the-art equipment to its arsenal, empowering Same Day to offer a wider range of creative solutions. Additionally, Same Day Tees has increased staff to 35 employees during the busy seasons.

TOP
People on the Move
Sweda (asi/90305), a Top 40 supplier, has named Shonna Rose its new Regional Sales Executive for Northern California. "We're so thrilled to have Shonna join Team Sweda," said Senior Vice President of Sales and Marketing Kellie Claudio. "She brings extensive sales experience, the power of her strong partnerships and her driving work ethic to the role."

Webb Company (asi/95838) announces the hiring of Jake Peterson as Vice President of Sales and Marketing. With 10 years of experience in the promotional product industry, Peterson comes to Webb from another industry supplier where he most recently held the position of National Sales Manager. Peterson has an outstanding track record for quality relationships and business growth, Webb Company said.

TOP

ASI Mags Win 6 More Awards
ASI magazines won six more national Azbee Awards of Excellence and 12 regional awards, including six gold, in one of the nation's largest and most competitive editorial contests.
Find out more.

Marquis Jet Co-Founder Headlines Power Summit
Entrepreneur, best-selling author and ultra-marathon runner Jesse Itzler is the keynote speaker for the October ASI Power Summit.
Find out more.
TOP

ASI SHOW
FREE REGISTRATION FOR ASI SHOW CHICAGO ENDS NEXT WEEK
Register before Wednesday, June 13, to attend ASI Show® Chicago, July 24-26 at McCormick Place for FREE.
For more information, or if you need help registering, give us a call at (800) 546-3300 or visit www.asishow.com.
Follow ASI Show on Twitter and Instagram, like us on Facebook, and join our LinkedIn group.