NEWS STORIES


Fran Ford Passes Away
One of the industry's most respected leaders, Fran Ford, president of Castelli North America (asi/44305), passed away Monday after a long illness. The 2012 Marvin Spike Lifetime Achievement Award winner, Ford was known throughout the market as a great mentor and friend.
READ ARTICLE




U.S., China Put Tariffs on Hold
The Trump administration has suspended its plan to impose tariffs on $150 billion in Chinese imports to the U.S. while trade talks between the two countries continue. The respite is an encouraging sign for the promo industry, which could have been in the middle of a potential U.S.-China trade war.
READ ARTICLE






SPONSORED
How to Create One-of-a-Kind Promos
SunJoy's On-Demand program brings clients' wildest ideas to life.
LEARN MORE




SPONSORED
5 Easy Ways to Close Enterprise Accounts
Boundless shows you how to secure and service enterprise accounts.
LEARN MORE




Legalized Sports Betting Offers New Promo Opportunities
In what could be a grand slam for the promotional products industry, the U.S. Supreme Court has opened the door for sports betting to become legal across the country. The court ruled in favor of New Jersey last week, overturning the Professional and Amateur Sports Protection Act.
READ ARTICLE






SPONSORED
FREE WEBINAR: Creating Multi-Sensory Brand Experiences
Promotional products are the only form of advertising that can engage all five senses at once.
LEARN MORE




SPONSORED
Four Ways to Sell More to Schools
It's time to update your sales strategies and add these innovative products to your sales presentations.
LEARN MORE




The Joe Show: A Hodgepodge of Products
In this episode of The Joe Show, Product Editor Joe Haley shows off a host of new promo items, including totes, safety tags, a service dispatch control tag, a mouth guard and an adorable little brown bulldog.
WATCH THE JOE SHOW



| | |
| --- | --- |
| | ADVERTISEMENT |
TOP
ADVERTISEMENT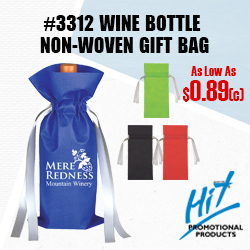 Counselor's 2018 Hot List
Counselor Magazine has unveiled its exclusive club of 20 top performers who are elevating the industry with new ideas and the guts to act on them. The Hot List is also, for the first-time ever, a measure of true up-and-coming talent – the 2018 group only includes people who've been in the promo industry for five years or less.
TOP
ADVERTISEMENT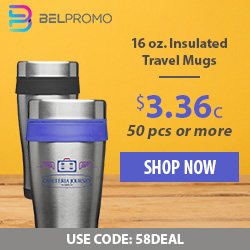 NAFTA Talks Could Continue Into 2019
After weeks of intense negotiations in the ongoing North American Free Trade Agreement (NAFTA) revamp process, U.S. Treasury Secretary Steven Mnuchin has implied that talks may continue into 2019.
TOP
ADVERTISEMENT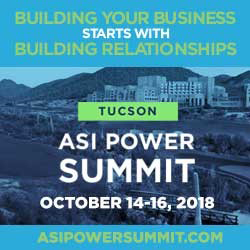 Podcast: Lage Talks New Role at IMAGEN Brands
An experienced well-known promo executive, Paul Lage recently took over as president of Top 40 supplier Imagen Brands. In this exclusive podcast, the 2007 Counselor Person of the Year and 2017 Marvin Spike Lifetime Achievement Award winner discusses the latest big move in his career – and what he has planned for IMAGEN.

TOP
Vote Now for Counselor's Product Design Awards
The results are in: Counselor magazine has selected the finalists for its annual Product Design Awards. Here's where you come in. Please click here to vote for the products you think are the best designed, considering both aesthetic appeal and functionality. You can select up to three products in each of the 13 featured categories. It only takes a few minutes, and your input is important to us.
The winners will appear in a future issue of Counselor. Thanks very much for your help!

TOP
Promo Products Were Everywhere at Wizard World Comic Con
From free swag to swanky branded merchandise, Wizard World Comic Con Philadelphia abounded with promotional products. There was everything from official logoed event gear for purchase, to giveaways from a variety of vendors and exhibitors. Counselor was on the scene.

TOP
Bonnaroo Surprises Attendees With Swag Packages
With three weeks until Eminem, The Killers and a smorgasbord of performers take the stage at the Bonnaroo Music & Arts Festival, attendees have been rushing to their mailbox for their ticket packages.

TOP
Choosy Is Fast Fashion on Energy Drinks
Jessie Zeng, a 20-something former investment banker with degrees from Wellesley and MIT, is launching an on-demand apparel company that aims to disrupt current online and brick-and-mortar retail models by putting up-to-the-moment hot fashion pieces into the hands of women in as little as two weeks – all at affordable prices.

TOP
The Weeknd Teams With Marvel for Limited Edition Merch
With the colossal success of Avengers: Infinity War, tis the season for collaborating with Marvel. Pop superstar The Weeknd is the latest to join forces with the media juggernaut, releasing a comic book named after his smash hit Starboy.

TOP
Video: This Week in Promo
Get caught up on the top promotional products news from the last week in Counselor's 90-second news video. This edition has details on a distributor being scrutinized by lawyers over potential securities violations and much more.

TOP
In the News
4imprint (asi/197045) has supported over 200 charitable organizations during the first quarter of 2018 with one by one promotional products grants. Each business day, 4imprint awards three $500 in-kind promotional products grants through the one by one charitable program, helping hundreds of organizations to educate, fundraise, reward their volunteers and raise awareness of the work they do.

Charles River Apparel (asi/44620) has announced the arrival of its new Wellness Warrior Dragon Boat, which will compete during the weekend of the Dragon Race in Boston.

Cintas (asi/162167) has cracked the Fortune 500 list for the first time.

Gildan Activewear Inc. (asi/56842) has announced the opening of a newly refurbished community park in San Pedro Sula, Honduras. The park is the largest in the city, and second largest in the country, providing a modern, multi-sport recreational space to unite families and promote sporting activity as part of the "Parques para una Vida Mejor" (Better Life Parks) program.

IMAGEN Brands, parent company of Crown Products (asi/47700) and Vitronic (asi/93990), won Best Use of Social Media by a Supplier at the Mid-South Promo Show.

NailSnaps Inc (asi/72797) has announced a new line of rainbow nail snaps. A dollar from the sale of each set of Pride NailSnaps will be donated to the Human Rights Campaign advocating for LGBTQ equality.

S&S Activewear (asi/84358) will be closed on Monday, May 28, in observance of Memorial Day. Orders placed on Friday, May 25, after the local cut-off time will be shipped on Tuesday, May 29.

Click here for more May industry news.

TOP
People on the Move
IDProductsource (asi/62088) has promoted Robin Crampton to president.
Click here for more May personnel announcements.

TOP

Marquis Jet Co-Founder Headlines Power Summit
Entrepreneur, best-selling author and ultra-marathon runner Jesse Itzler is the keynote speaker for the October ASI Power Summit.
Find out more.

Industry Intern Program Open
ASI's 3rd annual summer internship program is now open to any member company in the promo industry, providing free online training, access to ESP® and more.
Find out more.
TOP

ASI SHOW
YOU NEED NEW PRODUCTS AND WE'VE GOT THEM AT ASI SHOW CHICAGO
It just got easier to discover new products to meet your clients' needs just in time for back-to-school and the holiday season!
Register for ASI Show® Chicago and while walking the show floor, July 25-26, look for the red exclamation point indicating exhibiting suppliers NEW products. Also, join us at the close of Education Day, July 24, from 5:00 p.m.-6:00 p.m. for the New Product Preview Reception and get a sneak peek of new items the night before the show opens.
For more information on ASI Show Chicago, July 24-26 at McCormick Place, visit www.asishow.com or call 800-546-3300.
Follow ASI Show on Twitter and Instagram, like us on Facebook, and join our LinkedIn group.