NEWS STORIES


CIC Acquires eCompanyStore
Illinois-based distributor Corporate Imaging Concepts (CIC; asi/168962) announced Monday that it has acquired Georgia-based distributor eCompanyStore (asi/185782), forming a new powerhouse distributorship projected to generate $85 million in sales this year.
READ ARTICLE




California's New Rules on Independent Contractors Could Impact Promo Firms
California has adopted a new method to determine whether a worker is an independent contractor or an employee, potentially changing the business model many distributors rely on.
READ ARTICLE






SPONSORED
Sales Guide: The Product Group You're Missing Out On
Printed marketing materials like business cards, brochures, flyers and posters go hand-in-hand with traditional promo products! Your customers need promotional printing – don't make them go to someone else for it. Learn from DFS everything you need to know to capture print sales. Plus, find a FREE sales guide from DFS on the last pages, filled with ideas on how to sell print with promotional items!
LEARN MORE




Talbot Marketing Acquires Harp Promotions
London, ON-based Talbot Marketing (asi/341500) has acquired Mississauga-based Harp Promotions. Financial terms of the transaction were not released.
READ ARTICLE






SPONSORED
How to Create One-of-a-Kind Promos
Stop blending in with the crowd and offer your customers one-of-a-kind promotions. It's easier than you think! Learn how the On-Demand program from SunJoy Group can bring your clients' wildest ideas to life and make each of your promotions impossible to forget.
LEARN MORE




The Joe Show: New Product Power
Looking for new products to power clients' promotions? ASI Product Editor Joe Haley has you covered with hot picks in the latest edition of The Joe Show.
WATCH THE JOE SHOW




ADVERTISEMENT





ADVERTISEMENT

TOP
ADVERTISEMENT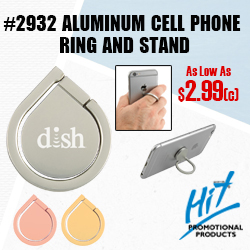 Develop a Business Continuity Plan
After 2017 decimated communities with hurricanes, fires and floods, having a business continuity plan is more important than ever. Here's advice for creating one that works.
TOP
ADVERTISEMENT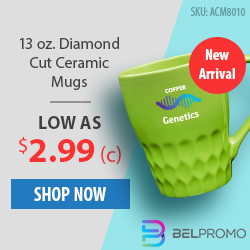 Case Study: BrandVia's Swag Studio
Top 40 distributor BrandVia Alliance Inc. (asi/145037) has created a boutique-style showroom where face-to-face interaction and the ability to see and touch products has helped fuel a bevy of unique promo solutions that thrill everyone from first-time customers to long-time loyal clients.
TOP
ADVERTISEMENT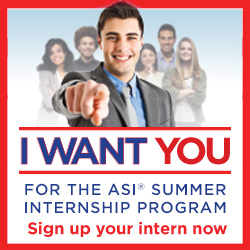 Video: This Week in Promo
Get caught up on the top promotional products news from the last week in Counselor's 90-second news video. This edition has details on a distributor being scrutinized by lawyers over potential securities violations and much more.

TOP
Vote Now for Counselor Product Design Awards
The results are in: Counselor magazine has selected the finalists for its annual Product Design Awards. Here's where you come in: Please click here to vote for the products that YOU think are the best designed, considering both aesthetic appeal and functionality. You can select up to three products in each of the 13 featured categories. It only takes a few minutes, and your input is very important to us!
The winners will appear in a future issue of Counselor. Thanks very much for your help.

TOP
Distributor of Sustainable Products Receives Official Trademark
After a six-month process, EcoPlum (asi/185835) has received a registered trademark for the phrase "Sustainable Swag" from the U.S. Patent and Trademark Office as part of its official business name.

TOP
Nominate Now for Counselor Promotional Campaign Awards
We're looking for the best campaigns that used promotional products in the past year. Nominate your company's successful promo campaigns in the following categories:
• Distributor Self-Promotion
• Distributor Client Promotion
• Supplier Self-Promotion
• Best Use of Social Media in a Promotion (Facebook, Twitter, Instagram, Pinterest, etc.)
• Best Use of Video
To nominate your campaign, please fill out this form to provide information about the campaign, and mail product samples from the promotion to:
Counselor Magazine
ATTN: Karen Akers
4800 Street Rd.
Trevose, PA 19053
Email Karen Akers at kakers@asicentral.com with video nominations or any relevant photos/links or questions.

TOP
Product Safety Alert: Recall on Scarves, Bath Toy
The U.S. Consumer Product Safety Commission (CPSC) has announced separate recalls on women's scarves from Wrapables Inc. of Fremont, CA, and a bath toy for children from Munchkin Inc. of Van Nuys, CA.

TOP
In the News
BIC Graphic (asi/40480) announced it is experiencing production delays due to an unexpected uptick in business in the last month that extended lead times and caused a temporary suspension of 24-hour service for select products. BIC Graphic is working around the clock to fix the production delays as quickly as possible and should be back on schedule this week.
Crystal D (asi/47759) donated five awards to the Lifeworks Annual Celebration in Minneapolis on April 26. Lifeworks is an organization that supports individuals with disabilities in Minnesota.
Superior Group of Companies (asi/339857) announced CFO Andy Demott has won the Tampa Bay Business Journal's CFO of the Year for the large-size company category.
Click here for more industry news from May.

TOP
People on the Move
Columbia Sportswear (asi/46021) welcomes Michael Richardson as vice president of global merchandising. In his new role, Richardson will be responsible for developing and executing the strategic vision for Columbia's global apparel product assortment. His efforts will help the company "transform Columbia into a multichannel consumer brand," said Columbia brand president Joe Boyle.
Polyconcept North America, a Top 40 supplier, welcomes three new hard goods field sales managers: Katie Crnkovich will be serving customers in the greater Dallas metropolitan area; Emily Douglas will be serving customers in North Texas, Oklahoma and Arkansas; and Kimberly Stunkel will be serving customers in Tennessee, Alabama and Mississippi.
Click here for more personnel updates from May.




ADVERTISEMENT

Experience the latest in ecommerce advancements to make ordering even easier!

Top-of-the-line UI dramatically improves the search and ordering process
Easy navigation and increased filter functions help you quickly find what you are looking for
Paperless ordering process
Product visibility from beginning to end
To enjoy all of these benefits, register at our site today!

www.135Promos.com
TOP

Marquis Jet Co-Founder Headlines Power Summit
Entrepreneur, best-selling author and ultra-marathon runner Jesse Itzler is the keynote speaker for the October ASI Power Summit.
Find out more.

Industry Intern Program Open
ASI's 3rd annual summer internship program is now open to any member company in the promo industry, providing free online training, access to ESP® and more.
Find out more.
TOP

ASI SHOW
BACK BY POPULAR DEMAND: POWER SESSIONS
Education Day is no longer your only option for getting the knowledge and tools to grow your business at ASI Show® Chicago. Over both exhibit days, Power Sessions – right on the show floor – give you a deep dive into topics like promoting your business on a budget, being profitable in specialized markets, reaching customers with mobile marketing and more.
ASI Show Chicago
Education: July 24 | Exhibits: July 25-26 | Location: McCormick Place
REGISTER NOW!
For more information on Power Sessions or the full ASI Show Chicago event schedule visit www.asishow.com or call one of our Registration Specialists at 800-546-3300.
Follow ASI Show on Twitter and Instagram, like us on Facebook, and join our LinkedIn group.