NEWS STORIES


Geiger Acquires UK Distributor
As reported Monday in a Counselor Breaking News Alert, Top 40 distributor Geiger (asi/202900) has acquired BTC Group, a U.K.-based distributorship. Now a subsidiary of Lewiston, ME-based Geiger, "Geiger BTC Group," as the firm has been rebranded, will support clients in the U.K. and across Europe.
READ THE ARTICLE & LISTEN TO THE PODCAST




Boulder Could OK Marijuana Merch
The City of Boulder, CO, is considering more lenient promotion and marketing of marijuana products. The changes to city marijuana regulations, to be formally proposed at the public City Council hearing on Tuesday (March 20), include allowing cannabis businesses to give out certain promotional products.
READ ARTICLE




SPONSORED
Five Easy Steps: Pitch the Perfect Journal
Figure out the exact journals your customers need with the help of this sales guide from Drum-Line!
LEARN MORE




AIA Corporation, Prime Line Announce New Key Executives
Prime Line (asi/79530), a Top 40 firm until recently being acquired by the industry's largest supplier alphabroder (asi/34063), has promoted Joe Hoffman to vice president of sales. In a separate move, Top 40 distributor AIA Corporation (asi/109480) has appointed Randy Mohrbacher to the position of chief information officer.
READ ARTICLE




SPONSORED
Video #3: One Easy Step to Help You Win More Appointments
At Proforma, we're not calling this year 2018 … we're calling it 2X18. 2X your success, 2X your profits and 2X your fun by subscribing to our 2X18 Video Series. Video #3 reveals one easy step you can incorporate into your business strategy to win more appointments today.
LEARN MORE




SPONSORED
Three Unexpected Sock Markets for Millennials
Target the three places millennials love most and sell more promo socks. No Sweat Specialties share their secrets.
LEARN MORE




The Joe Show: Hangover Help, Selfie Lighting & More
A hangover kit and the selfie ringer – a light that clasps onto phones to illuminate selfies – are just some of the awesome new products ASI Product Editor Joe Haley features in this edition of The Joe Show.
WATCH THE JOE SHOW



| | |
| --- | --- |
| | ADVERTISEMENT |
TOP
ADVERTISEMENT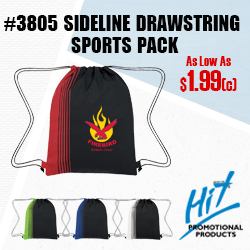 SnugZ Names New COO, Restructures Leadership
SnugZ USA (asi/88060) has named Justin Gukeisen its new chief operating officer. The COO announcement came as part of a broader restructuring of the West Jordan, UT-based supplier's leadership team, which SnugZ says it is undertaking to strategically manage growth.
TOP
ADVERTISEMENT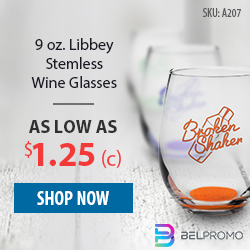 Swag From a Saint Patrick's Day 'Shamrock Shuffle'
Saint Patrick's Day-themed running races abound on or around the annual March holiday. These events – many of which are dubbed "shamrock shuffles" – present prime opportunity for swag sales. We went on the scene at a local shuffle to scope some swag – and we weren't disappointed with the merch or the "craic."
TOP
ADVERTISEMENT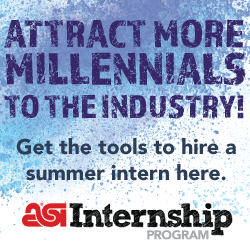 Pop Culture Merch: Wendy's Launches 'Fresh' Streetwear Line
In the battle royal for fast food supremacy, Wendy's is using branded merchandise to promote its long-standing practice of cooking with fresh beef – and to seemingly score a marketing victory against archrivals like McDonald's.

TOP
Smile, It's Good for You: The 'Best' NCAA Basketball Logos
The annual college basketball extravaganza known as "March Madness" is a time for fun, so some of us here at ASI indulged in a little branding-related levity ourselves and picked what we think are the best team logos of schools participating in this year's tournament. What's your favorite team logo?

TOP
In the News
Barker Specialty Company (asi/132690) has announced the following 2018 Supplier Awards that were presented at its annual Vendor Appreciation Dinner on March 14: Supplier Rep of the Year – Beata Miller from Jules Scheck Associates (asi/825758); Customer Service Rep of the Year – Robert Salaga from alphabroder (asi/34063); and Supplier of the Year – Showdown Displays (asi/87188).

DollarDays (asi/50287) is introducing a new exclusive line of backpacks called "Forward." These bags feature a large front pocket, reinforced seams and fully adjustable padded shoulder straps with mesh backing. To pre-order, call (877) 837-9569 or email sales@dollardays.com.

Fruit of the Loom (asi/84297) recently accepted the Offsite Renewable Energy Award at the 2018 Smart Energy Decisions Innovation Summit in Austin, TX.
Vantage Apparel (asi/93390) is now an approved decorator for the SanMar (asi/84863) PSST program at each of its locations in Avenel, NJ; St. Louis, MO; and Santa Ana, CA. Vantage says distributors will benefit from free shipping into Vantage, no restocking fees, and a spoilage protection plan among other positives.

Click here for more industry news from March.

TOP
People on the Move
Clegg Promo (asi/45450) welcomes Lori Bolton as vice president of sales and marketing. Bolton has more than 18 years of ad specialty and account management experience. She will be responsible for all customer-facing and revenue-generating aspects of Clegg Promo.

The St Regis Group, parent company of 10 industry suppliers including St Regis (asi/84592), R.S. Owens (asi/75530) and Mi Pen Company (asi/71033), welcomes Daniel Sachs and Dawn Kovar from West Coast Branded Solutions. They will be representing the group for California, Washington, Oregon, Hawaii and Nevada.​

Vantage Apparel (asi/93390) welcomes Brian Deissroth as its new regional sales representative for Southern New Jersey and Eastern Pennsylvania. Deissroth has more than 10 years of experience within the promotional products industry.

Click here for more March personnel announcements.

TOP

ASI Creative Labs Launched
ASI's award-winning creative team now offers a full-service in-house marketing agency producing everything from videos to content marketing campaigns.
Find out more.

New Counselor Mag Unveiled
ASI's iconic Counselor magazine has reinvented itself, featuring more people, products, research, case studies and opinions about the issues that matter most to the promo industry.
Find out more.
TOP

ASI SHOW
ASI SHOW CHICAGO MOTIVATIONAL BREAKFAST & BASH TICKETS ARE AVAILABLE
Register for ASI Show® Chicago, July 24-26 at McCormick Place and secure your $10 Motivational Breakfast and Bash tickets by April 3rd:
Motivational Breakfast with Chris Gomez of Afterburner: Secrets of Flawless Execution*: Join Chris Gomez – executive consultant with Afterburner, a global group of elite military professionals – as he reveals the secrets of Flawless Execution, while enjoying a hot breakfast with other distributors.

ASI Show Bash on the Mystic Blue**: Board the Mystic Blue for an exclusive night of music, food and fun. The night starts when you board the Mystic Blue at McCormick Place for a one hour cocktail reception, followed by a dinner cruise on Lake Michigan.
For more information, or if you need help registering, give us a call at 800-546-3300 or visit www.asishow.com.
Follow ASI Show on Twitter and Instagram, like us on Facebook, and join our LinkedIn group.
* Ticket includes a hot breakfast and the motivational keynote. $10 tickets are available through April 3, 2018. Prices increase to $20 each from April 4-June 26, 2018, then increase to $30 each from June 27, 2018 up until the day of the event.
**ASI distributor and decorator member companies who register by April 3, 2018 can order up to two tickets to the ASI Show Bash for only $10 (a $100 value per ticket). Additional tickets will be $55 through June 26, 2018, then $75 from June 27-July 23, 2018. Tickets on site will be $95.