NEWS STORIES


BDA Recalls Golden State Warriors' Promo Menorah
While no injuries have been reported, fire and burn fears have prompted Top 40 distributor Bensussen Deutsch & Associates (BDA; asi/137616) to recall branded menorahs that were given away at a Golden State Warriors game as part of a recent Jewish Heritage Night.
READ ARTICLE




Chuck Fandos Retires From Brand Addition; Remains CEO of Facilis
An industry cast of characters convened in St. Louis recently with the sole purpose of celebrating one of the industry's most venerated veterans – Chuck Fandos, who was retiring as CEO of Brand Addition. Michele Bell, head of ASI's editorial team, was on the scene to report on the celebration of a true promo legend. Check out the pics, videos and story.
READ ARTICLE




SPONSORED
How to Spot the Best Custom Bottled Water
BPA and cheap plastic? No thanks! Find out from the experts at The Water Depot how to make sure you're selling only the best custom bottled water to your customers.
LEARN MORE




SPONSORED
5 Ways to Make Printing With Fixtures Work for Your Business
Don't miss how Roland can help make those difficult-to-imprint products look flawless! Everything you need to know is just a click away.
LEARN MORE




InnerWorkings Announces Full-Year Financial Results
Top 40 distributor InnerWorkings (asi/168860) increased overall company revenue, profit and earnings per share in 2017, according to final audited financial results released this week. The Chicago-based firm also grew year-over-year revenue and profit in the fourth quarter, but earnings per share, EBITDA and net income were down during the three-month period ended Dec. 31 compared to Q4 2016.
READ ARTICLE




The Joe Show: The Selfie Ring & Other New Products
Foam fingers, a mini multi-tool, a hangover kit and a light that clasps onto phones to illuminate selfies are just some of the exciting new products ASI Product Editor Joe Haley features in the latest edition of The Joe Show.
WATCH THE JOE SHOW




SPONSORED
Your Decorated Apparel Cheat Sheet
Don't miss this cheat sheet from BEL Promo to become an expert on apparel decoration. It's never been easier to impress your customers and score more orders!
LEARN MORE
ADVERTISEMENT





ADVERTISEMENT

TOP
ADVERTISEMENT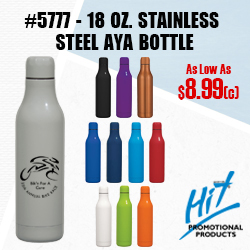 Smile, It's Good for You: 'Chef Mickey' Merch
In the Smile, It's Good for You series, Counselor highlights the lighter side of branding and promotions. This edition features a special collection of merchandise that Disney Parks launched to support its 2018 Disney California Adventure Food & Wine Festival. The 'Chef Mickey' merch is practical – and adorable.
TOP
ADVERTISEMENT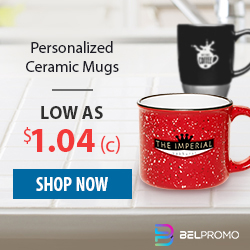 Delta Apparel Subsidiary Acquires DTG2Go
Top 40 supplier Delta Apparel (asi/49172) announced Monday that its wholly owned subsidiary Art Gun LLC has acquired substantially all of the assets of TeeShirt Ink, a company doing business as DTG2Go that provides digital, direct-to-garment printed products.
TOP
ADVERTISEMENT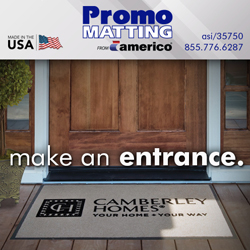 Nominate Now: 2018 Most Creative People & Hot List
Counselor magazine is accepting nominations for two upcoming award programs: our inaugural Most Creative People in Promo list and our 2018 Hot List.

Our Most Creative list will include salespeople who have developed interesting campaigns, marketing geniuses winning attention for their brands, designers who have come up with awesome logos, embroiderers/screenprinters doing unique things and supplier execs who have brought innovative products to our market. Also eligible: CTOs, CFOs, HR managers, customer service reps and social media mavens – really anyone whose work is trendsetting in some way.

Our 2018 Hot List will feature people who've been in the promo products industry for FIVE YEARS OR LESS. These newbies are individuals who are taking a fresh approach to business, shaking up the status quo or simply networking like maniacs at all hours of the night. We're in search of people who are making the industry a fun place with their energy and enthusiasm.

To nominate yourself or someone else for these lists, send an email to Karen Akers at kakers@asicentral.com, explaining specifically why your nominee should be recognized. Be clear whether you're nominating for the Most Creative List, the Hot List or both.

Please make sure to include a hi-res photo of the person you're nominating. Thanks!

TOP
British Firm Turns Used Gum Into Promo Products
Gumdrop Ltd. makes many cool products from recycled gum. Coffee mugs, doorstops, combs, guitar picks and rulers are among the branded items Gumdrop has produced.

TOP
Schilling Graphics Acquires Reusche & Co.
Schilling Graphics (asi/320600), a Galion, OH-based company that provides solutions to the screen-printing industry, has acquired Reusche & Co., a division of Trans World Supplies Inc. of Greeley, CO.

TOP
A New Era for Museum Shop Merchandise
Museums are breathing new life into their official stores with merchandise that's inspired by the brilliant art in their collections. It's all in an effort to move beyond the "souvenir shop" feel these retail locations have had for years.

TOP
Economy Watch: U.S. Job Gains Better Than Expected
As the national unemployment rate held steady at its lowest level in more than 18 years, U.S. job growth in February soared, beating expectations and posting the largest gain since July 2016, research shows.

TOP
In the News
Ariel Premium Supply (asi/36730) has announced the launch of its new website, www.ArielPremium.com. Ariel says the site features enhanced product presentation, easier navigation, a more robust search tool, a Design Lab for users to create their own flyers and an educational Learning Lab.

High Caliber Line (asi/43442) has launched its new website, www.highcaliberline.com, and released a new logo design. The website's features include eFlyer templates, an eCatalog creator, detail inventory check, order status check and more.

Hub Promotional Group, parent company of Hub Pen (asi/61966) and others, announced that multi-line representative (MLR) Matt Carter with Flanagan & Associates has been named MLR of the Year by the Georgia Association of Promotional Products Professionals (GAPPP).

Logomark (asi/67866) has announced the launch of its new LASERXTREME program – a special offering of large-scale laser engraving on its most popular drinkware items. Logomark's laser tech brings large logos to life by exposing the vibrant underlying stainless steel on tumblers and bottles.

Click here for more industry news from March.

TOP
People on the Move
Axis Promotions (asi/128263) has announced the addition of three new hires. Klein Aleardi joins Axis as marketing coordinator, Jackie Cirillo as e-commerce specialist and Che Saitta-Zelterman as graphic designer.
Elevate Brand Marketing (asi/600369) welcomes Amy Parker as inside sales manager.

Click here for more personnel moves from March.




ADVERTISEMENT

A Superior Alternative to Traditional Sock Sublimation is here

With limited design restrictions, this process allows you to design your branded socks like never before. There is no seam line in the print, so you get continuous graphics around the entire sock. There is minimal, if any, white of the sock showing through when the sock is being worn. Never lose a sale again due to poor sublimation quality.

Proudly Made in the USA.

Click here to learn more.
TOP

ASI Creative Labs Launched
ASI's award-winning creative team now offers a full-service in-house marketing agency producing everything from videos to content marketing campaigns.
Find out more.

New Counselor Mag Unveiled
ASI's iconic Counselor magazine has reinvented itself, featuring more people, products, research, case studies and opinions about the issues that matter most to the promo industry.
Find out more.
TOP

ASI SHOW
BACK BY POPULAR DEMAND: POWER SESSIONS
Education Day is no longer your only option for getting the knowledge and tools to grow your business at ASI Show® Chicago. Over both exhibit days, Power Sessions – right on the show floor – give you a deep dive into topics like promoting your business on a budget, being profitable in specialized markets, reaching customers with mobile marketing and more.
ASI Show Chicago
Education: July 24 | Exhibits: July 25-26 | Location: McCormick Place
REGISTER NOW!
View Power Sessions here.
For more information on Power Sessions or the full ASI Show Chicago event schedule visit www.asishow.com or call one of our Registration Specialists at 800-546-3300.
Follow ASI Show on Twitter and Instagram, like us on Facebook, and join our LinkedIn group.