NEWS STORIES


Supreme Court to Hear Political Swag Case
Promo leaders weigh in on a U.S. Supreme Court case that could have significant implications for the promotional products industry as it centers on the wearing of branded political items on election days at the voting polls.
READ ARTICLE




SPONSORED
Video #2: One Simple Strategy to Surge Your Sales by 33%
At Proforma, we're not calling this year 2018… we're calling it 2X18. 2X your success, 2X your profits and 2X your fun by subscribing to our 2X18 Video Series. Video #2 reveals one simple strategy to help increase your sales by 33%.
LEARN MORE




Religious Freedom, Anti-Gay Discrimination Claims Collide in T-Shirt Case
A Kentucky apparel decorating company and the imprinted T-shirts the business declined to print for a gay pride festival are at the center of a renewed court battle that pits arguments for freedom of conscience and religion against accusations of anti-LGBTQ discrimination.
READ ARTICLE




SPONSORED
Welcome to the Digital Age
If your suppliers aren't online, you could be falling behind. Get an electronic advantage by working with a supplier like Wholesale Banners Online. Find out all the benefits now that will have you feelin' #blessed.
LEARN MORE




The Joe Show: The Whole Kit & Caboodle
A letterman jacket, a poolside promo kit and a branded mini cornhole set are just some of the interesting, client-impressing products that ASI Product Editor Joe Haley features in this new and improved edition of The Joe Show.
WATCH THE JOE SHOW




SPONSORED
Sell More to These 4 Booming Segments
It's easier than you think. Find out the who, what and why of selling to finance, travel and more with this FREE sales guide from WOWLine! What are you waiting for?
LEARN MORE




| | |
| --- | --- |
| | ADVERTISEMENT |
TOP
ADVERTISEMENT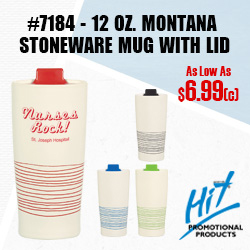 Company Aims to Revolutionize the 'Swag Bag'
Another disruptor has entered the promotional products industry with her sights set on revolutionizing the swag bag. How? With what some are calling the "anti-swag" swag bag.
TOP
ADVERTISEMENT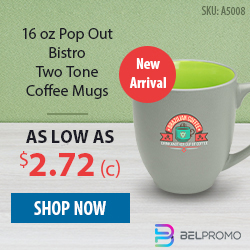 Vancouver Council to Vote on City Branded Merchandise
A representative from a major Canadian city is looking to foster civic and community pride with branded merchandise. Andrea Reimer, one of 10 city councilors for Vancouver, BC, is making the case that a third-party-operated online store selling Vancouver swag would promote the city and also support local artists and designers.
TOP
ADVERTISEMENT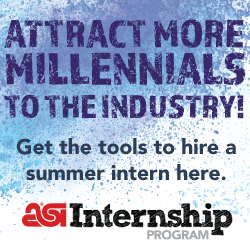 Nominate Now: Counselor's Fastest-Growing Companies
Has your company been experiencing incredible growth over the past few years? We want to hear from you! Please CLICK HERE to nominate your company for Counselor's annual recognition of the Top 10 Fastest-Growing Companies in the industry. Questions? Email Karen Akers at kakers@asicentral.com.

TOP
Economy Watch: Monthly Industrial Output Slips Slightly
The Federal Reserve says total industrial production in the U.S. was 3.7% higher in January than a year earlier, but was down 0.1% from December 2017 – a month-to-month decline that occurred after four consecutive months of increases.

TOP
This Week in Promo
Behind on your promo industry news? Get caught up in 90 seconds with Counselor's weekly news video, This Week in Promo. Last week's edition includes insights on the new CEO at BIC Graphic (asi/40480), earnings challenges at industry companies and more.

TOP
Nominate Now: 2018 Most Creative People & Hot List
Counselor magazine is accepting nominations for two upcoming award programs: our inaugural Most Creative People in Promo list and our 2018 Hot List.
Our Most Creative list will include salespeople who have developed really interesting campaigns, marketing geniuses winning attention for their brands, designers who have come up with awesome logos, embroiderers/screen printers doing unique things and supplier execs who have brought innovative products to our market. Also eligible: CTOs, CFOs, HR managers, customer service reps and social media mavens – really anyone whose work is trendsetting in some way.
Our 2018 Hot List will feature people who've been in the promo products industry for FIVE YEARS OR LESS. These newbies are individuals who are taking a fresh approach to business, shaking up the status quo or simply networking like maniacs at all hours of the night. We're in search of people who are making the industry a fun place with their energy and enthusiasm.
To nominate yourself or someone else for these lists, send an email to Karen Akers at kakers@asicentral.com by Friday, March 9, explaining specifically why your nominee should be recognized. Be clear whether you're nominating for the Most Creative List, the Hot List or both. Please make sure to include a high-res photo of the person you're nominating. Thanks!

TOP
Participate in Counselor's State of the Industry Research
Counselor is conducting its annual State of the Industry research – and we need your feedback! Please take a few minutes to participate by taking either the supplier or distributor SOI survey in the links below. If you participate in this research, not only will you provide a valuable voice in the important results, you will also:
• Receive a $5 Amazon.com gift certificate (for the first 500 responses)
• Be entered into a drawing for an iPad that is being given away in one week
• Earn credits towards your BASI/MASI certification
• Receive an early release of selected findings from the report, before they are published in Counselor magazine
Follow this link to the Distributor survey.

TOP

ASI Creative Labs Launched
ASI's award-winning creative team now offers a full-service in-house marketing agency producing everything from videos to content marketing campaigns.
Find out more.

New Counselor Mag Unveiled
ASI's iconic Counselor magazine has reinvented itself, featuring more people, products, research, case studies and opinions about the issues that matter most to the promo industry.
Find out more.
TOP

ASI SHOW
BACK BY POPULAR DEMAND: POWER SESSIONS
Education Day is no longer your only option for getting the knowledge and tools to grow your business at ASI Show® Chicago. Over both exhibit days, Power Sessions – right on the show floor – give you a deep dive into topics like promoting your business on a budget, being profitable in specialized markets, reaching customers with mobile marketing and more.
ASI Show Chicago
Education: July 24 | Exhibits: July 25-26 | Location: McCormick Place
REGISTER NOW!
View Power Sessions here.
For more information on Power Sessions or the full ASI Show Chicago event schedule, visit www.asishow.com or call one of our Registration Specialists at (800) 546-3300.
Follow ASI Show on Twitter and Instagram, like us on Facebook, and join our LinkedIn group.