| | | |
| --- | --- | --- |
| | Vol 1509, January 25, 2018 | |


NEWS STORIES


ASI Dallas Coverage
The ASI Show Dallas is underway in the Lone Star State. Our coverage kicks off with highlights from Education Day. Click here to read about ways to better communicate with clients. Click here to get top strategy tips for modern salespeople. Click here to learn how to successfully add incentive items to your program offerings. And click here to see an interview with breakfast keynoter Kindra Hall.
READ ARTICLE




CPSC Recalls Fidget Spinner Keychains
The U.S. Consumer Product Safety Commission (CPSC) has issued an official recall for Pokémon fidget spinner keychains made in China for Fashion Accessory Bazaar. The center post on the fidget spinner can become loose or fall out, posing a choking hazard, according to officials.
READ ARTICLE




SPONSORED
Five Creative Mindsets to Impress Your Clients
Go above and beyond to make your orders stand out by utilizing these five creative strategies from the experts at Greater China.
LEARN MORE




3M Reports 2017 Sales
St. Paul, MN-based 3M Co., parent company of Top 40 supplier 3M/Promotional Markets (asi/91240), has announced its sales in the fourth quarter of 2017 ended December 31 were $8 billion, up 9% from a year ago, while sales for 2017 reached $31.7 billion, up 5.1% from 2016.
READ ARTICLE




SPONSORED
How to Sell Custom Mats 101
Learn how to sell more branded floor mats using the "Good, Better, Best" sales strategy, straight from the experts at Logo Mats LLC.
LEARN MORE




The Joe Show: More Awesome Ideas
In this episode of The Joe Show, Product Editor Joe Haley shows off a host of new promo items, including metallic thinking putty, a colorful lapel pin, a webcam cover and a passback football that's great for camps and training academies.
WATCH THE JOE SHOW




SPONSORED
Video #1: One Powerful Question to Ignite Your Motivation
At Proforma, we're not calling this year 2018 – we're calling it 2X18. 2X your success, 2X your profits and 2X your fun by subscribing to our 2X18 Video Series. Video #1 reveals one powerful question to ignite your motivation this year.
LEARN MORE




ADVERTISEMENT





ADVERTISEMENT

TOP
ADVERTISEMENT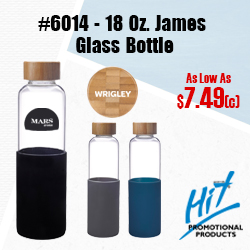 Special Report: Five Ways to Improve Customer Service
All companies want to give their clients great buying experiences, but sometimes things go haywire. What can you do? Here, winners of the 2018 Distributor Choice Awards share five problematic situations and the customer service tactics they used to turn would-be disasters into on-time deliverables.
TOP
ADVERTISEMENT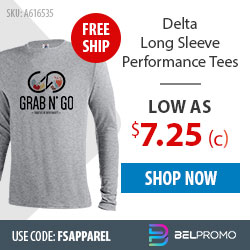 Promo Market to Target: Healthcare
If the healthcare market is a patient, then the numbers say it's noticeably sick. ASI data found that in the last four years, healthcare's share of the total market for promotional products has steadily declined, from 13.8% in 2012 to 10% in 2016. On the surface, the numbers are alarming, but a closer look shows a market – filled with niches – that's primed for a turnaround.
TOP
ADVERTISEMENT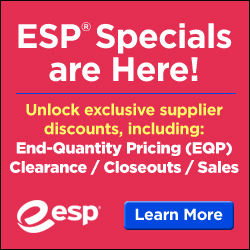 Supplier of the Year Second Runner-Up: Visions/Awardcraft
As employees of Visions/Awardcraft (asi/93986) enter the Celina, OH-based headquarters, they're greeted by a mesmerizing 19-foot tall stainless-steel structure known as "IMAGINE."
The sculpture symbolizes the power of imagination, creativity and vision – three vital traits in crafting successful promotional products, and three qualities that have led the supplier to become a distributor favorite.

TOP
Nominate Now: Counselor Product Design Awards
Counselor magazine is looking for innovative products for its annual Product Design Awards competition. Suppliers are invited to nominate their favorite eye-catching products in the following categories:
Apparel
Awards & Recognition
Bags
Calendars
Caps & Wearable Accessories
Desk Accessories
Drinkware
Housewares
Meeting & Travel Products
Sports & Outdoors
Tech Accessories
Watches & Jewelry
Writing Instruments

To enter, please submit the following:
A sample of the product. (We recommend the product be exclusive to the supplier submitting it, although this is not a requirement.)
A brief description of the product, including any special features.
The category the product should be considered for.
Your company name and ASI number.

There is a limit of one submission per category, per company. Imprinted items are preferred but not required. Please note that only products from North American suppliers will be considered, and that submissions will not be returned unless requested. Items that were submitted for previous Counselor Product Design Awards competitions are ineligible.

Please be sure your company name and ASI number are included with all submissions. Send samples and descriptions to:
Karen Akers
Counselor Magazine
4800 Street Road
Trevose, PA 19053

Questions? Please email Karen Akers at kakers@asicentral.com.

All submissions will be judged on the following areas: design appeal, functionality and the ability to attractively feature a logo (when appropriate). Winners will be featured prominently in a future issue of Counselor. All samples must be received by Friday, February 23.

Don't delay – send in your nominations today!

TOP
In the News
Stormtech Performance Apparel (asi/89864) has announced that beginning with its new Spring 2018 collection, it has eliminated environmentally harmful perfluorinated carbons (PFCs) from its water repellent apparel products.
WOWLine (asi/98360) has announced the winners of its 2017 Sales Achievement Awards: Beata Miller of JSA Reps was named Most Valuable Salesperson; Kate Connolly of Kateco Marketing was named 2017 Salesperson of the Year; and David Hunzelman of DHM Marketing was also named 2017 Salesperson of the Year.
Click here for January news updates.

TOP
People on the Move
Aprons, Etc. (asi/36558) has promoted Pam Pennington to vice president of strategic partnerships.
Innopack USA (asi/62656) has named Steve Saltzman as national sales manager.
Click here for January personnel updates.

TOP

2018 Show Season Kick-Off
ASI Orlando kicks off selling season with exhibitors and distributors from 45 states and 15 countries.
Find out more.

ASI Certifies 11 More Pros
The industry professionals were certified through the ASI Education Certification Program, which is free to members and user-friendly.
Find out more.
TOP

THE ASI SHOW
LEARN WHAT'S TRENDING IN THE INDUSTRY FROM TOP SUPPLIERS
The ASI Roadshow is bringing top suppliers to your neighborhood! Join us in 2018 and find new products while making connections that can help you find the next big thing. Take advantage of the convenient half-day format from 9 a.m.-1 p.m. and walk the show floor, then get back to the office with enough time left in the day to share your new ideas with your clients!
Click on the week to register for the city of your choice – new cities highlighted in red!
Plus, we are thrilled to be returning to Canada!
Week
Date
City
Pacific
February 5-8
Seattle, Portland, Sacramento, San Francisco
Southern California
February 12-15
Van Nuys, Irvine,

Los Angeles

, San Diego
Northeast
March 12-15
Boston, Stamford,

Long Island

,

Northern New Jersey

Mid-Atlantic
March 19-22

Southern New Jersey

, Philadelphia, Baltimore, Washington, D.C.
Midwest I
April 16-20
Minneapolis, Des Moines,

Omaha

, Kansas City, St. Louis
Canada East
April 30-May 2
Ottawa, Toronto, Burlington
Canada West
May 14-17
Vancouver, Travel Day, Calgary, Edmonton
Great West
June 4-7
Salt Lake City, Denver,

Albuquerque

, Phoenix
Southeast
September 24-27
Raleigh, Charlotte, Atlanta, Nashville
Texas
October 1-5

New Orleans

,

Baton Rouge

,

Houston

,

San Antonio

,

Austin

Great Lakes
October 15-18
Buffalo, Cleveland, Detroit, Indianapolis
*Schedule subject to change.
If you have any questions about the 2018 ASI Roadshows, or need help registering, call our Registration Specialists at 800-546-3300, they're here to help!
Follow ASI Show on Twitter, Instagram and LinkedIn and like us on Facebook.