NEWS STORIES


ePromos Acquires Assets Of Motivators
As first reported Monday in a Counselor Breaking News Alert, Top 40 distributor ePromos Promotional Products (asi/188515) has acquired certain assets of Motivators, including Motivators.com and its customer base. Check out the article below for details on the deal.
Read Article




SPONSORED CONTENT
3 Secrets to Getting Unstuck
For many in this industry, there comes a time where it feels like no matter how hard you work, your business efforts have come to a screeching halt. Maybe you've seen consistent growth in sales for 5+ years, but all of a sudden you've hit a plateau. Sound familiar? What if we told you that there are 3 easy steps you can take to help get you unstuck and start creating real success in your business and in life?




Will Regulations Dampen Promo Sales in the Cannabis Industry?
While analysts predict that the legal marijuana business will ride a sales high for years to come, legislators are considering or already imposing advertising restrictions that create a haze about the extent to which promotional product distributors will be able to capitalize on the nascent industry, at least in some locales.
READ ARTICLE




SPONSORED CONTENT
We Play Mat-Rental Myth Busters
Get ready to educate clients on the benefits of purchasing mats vs. renting them. We bust six myths about floor mat rental that you can use to reassure your clients and close the sale every single time.




The Joe Show: Planting Awesome Promo Ideas
From a handy reusable container, to an umbrella for those sudden summer thunderstorms, to a BBQ grill set/apron for fun backyard cookouts, ASI Product Editor Joe Haley features a range of timely products that will help propel clients' promotions.




| | |
| --- | --- |
| | ADVERTISEMENT |
TOP
Smile, It's Good for You: Branded Smart Jersey Buys Your Beer
The promotional products business is full of energy, creativity and fun. Sometimes, we all need a reminder of that, especially on more trying days. To stir smiles around the industry, Counselor will periodically run the "Smile, It's Good for You" section in PromoGram. In this edition, we feature a teched-up new replica jersey from a German soccer team. It contains an embedded chip in a logoed sleeve patch that can be used to pay for beer, brats and other concessions at matches.

TOP
ADVERTISEMENT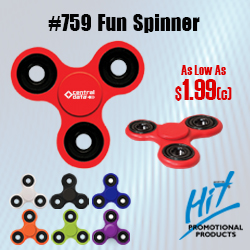 Battle Over Plastic Bag Bans Intensifies in Pennsylvania, Minnesota & Elsewhere
The national battle over plastic bags is heating up. As more cities ban or move to restrict the disposables, certain state governments are pushing back, enacting legislation that bars local governments from instituting prohibitions on the plastic carriers. The conflict is relevant to the promotional products industry because bag bans can potentially fertilize local markets for sales of branded reusable totes.

TOP
ADVERTISEMENT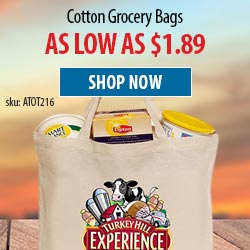 CPSC Recalls $100 Children's Robes
The Consumer Product Safety Commission has issued a recall on Luxe Satin children's robes. The robes fail to meet federal flammability standards for kids' sleepwear and pose a risk of burn to wearers.

TOP
ADVERTISEMENT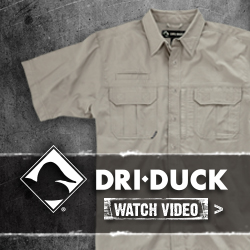 Survey: Workplaces Present Obstacles to Productivity
More than half of American employees at companies with five or more workers believe the culture at their workplaces impedes productivity. That's according to the recent "Get Business Done" survey from American Express OPEN. Get the scoop on productivity-killing insights in the below story.

TOP
In the News
4imprint (asi/197045) has awarded 219 organizations one by one promotional products grants for the first quarter of 2017.
R.S. Owens (asi/75530)​ supplied the awards for The Elegance at Hershey, ​an automotive event featuring a collection of vintage and antique cars, held June 9-11.
Click here for June news updates.

TOP
People on the Move
Hub Pen Company (asi/61966) welcomes Brad Castleman as business development associate.
The Vernon Company (asi/351700) has announced several new executive appointments. Dave Cook has been appointed treasurer and will serve as a company officer. Additionally, Cameron Vernon and Stephanie Vernon Critchfield have been appointed vice presidents.​
Click here for June personnel announcements.

TOP

Industry Intern Program Soars
ASI's 2017 industry-wide summer internship program kicks off with 166 interns from 125 promotional products companies.
Find out more.

Free, New ESP Specials Available
Distributors can now view and order over 11,500 bargains from more than 150 suppliers, thanks to ESP Specials.
Find out more.
TOP

THE ASI SHOW
REGISTER TODAY FOR ASI SHOW CHICAGO, JULY 11-13 AT MCCORMICK PLACE
Register today for ASI Show® Chicago next month so you don't miss out on…
July 11 Education: Education is the best investment for any career – the industry and technology never stop changing. Build your schedule from over 40 courses that will help you to achieve the growth you need to thrive. Click here to view the full schedule.

July 12-13 Exhibits: Take advantage of having over 600 exhibitors that will hand you the products and ideas you need to create intriguing, customized and profitable (for you!) presentations the will not only win you new business, but grow with current clients.
Click here to register for FREE using promo code: Promogram.
For more information, or if you need help registering, give us a call at (800) 546-3300 or visit www.asishow.com.
Follow ASI Show on Twitter and Instagram, like us on Facebook, and join our LinkedIn group.