NEWS STORIES


YETI Alleges Promo Drinkware Violates Intellectual Property Rights
YETI Coolers believes that companies in the promotional products industry are infringing on its intellectual property rights through the selling of alleged knockoff drinkware products and related marketing that aims to cash in on the Austin, TX-based company's legally protected designs, trademarks and trade dress rights.
Read Article




SPONSORED CONTENT
3 Proven Methods for Painless Rush Orders
It's inevitable that you'll face rush orders. How you handle them can make or break your profits and reputation – and impact your customer retention efforts. We've got three proven ways you can handle quick-turn custom orders with ease and professionalism.




BIC Graphic Pledges Stability, Investments After Sale
Emmanuel Bruno, BIC Graphic's (asi/40480) general manager, told Counselor that parent company BIC Group "did consider other offers, but ultimately felt H.I.G. was the best fit" to purchase the division. In the deal, made public on Tuesday, BIC Group reportedly sold BIC Graphic and its Asian sourcing division to Miami-based H.I.G. Capital for $80 million. Per the agreement, BIC Graphic's management team will continue to run the business going forward.
READ ARTICLE




The Joe Show: Home Run Promos
In this episode of The Joe Show, Product Editor Joe Haley demos a host of new promo items, including a clever charging tool, delicious milk chocolate fortune cookies, a fun bat and ball set, a stylish pair of sweatpants, and a sturdy cooler that's perfect for summer and fall picnics.




ADVERTISEMENT





ADVERTISEMENT

TOP
Obituary, Steve Weinstein, EMT
Steve Weinstein, founder and president of Indianapolis supplier EMT (asi/52263), died on May 29, after a decades-long battle with multiple illnesses. He was 61. Customers and peers of Weinstein expressed their condolences on EMT's Facebook page and on the guestbook of his obituary posted on Legacy.com. One called him a "capable and friendly competitor for over 20 years," another recalled their "warm and forever friendly" conversations over the years. Yet another noted: "He will be missed by so many."

TOP
ADVERTISEMENT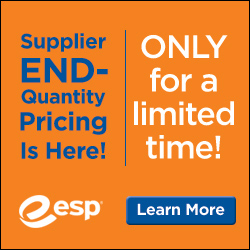 Sharp Incentives Acquires BrandSource Incentives
Phoenix-based Sharp Incentives (SI) has purchased multi-line rep firm BrandSource Incentives (BSI), the companies have announced. Financial terms of the deal were not disclosed. The deal expands Sharp Incentives' territory from the Rocky Mountain region and Southwest U.S. into the states of Washington, Oregon, Idaho and Alaska.

TOP
Cintas to Close Facility, Cut Jobs
Cincinnati-based Cintas (asi/162167) is reportedly planning to close a legacy G&K plant in Indianapolis, cutting nearly 70 positions at the facility. Citing a layoff notice filed last week in Indiana, the Indianapolis Business Journal reported that Cintas will eliminate nearly 20 sales rep and manager positions, plus the jobs of other workers at the site. Cintas does expect, though, to move some of the workers to nearby existing facilities by the end of July, the report said.

TOP
CPSC Recalls Children's Playwear
The U.S. Consumer Product Safety Commission (CPSC) has announced a recall for children's playwear from retailers Layette, Hip Hip Hip Hooray and Born Children's Boutique. The buttons on the garments can detach, posing a choking hazard to young children. Lila + Hayes has received eight reports of the buttons detaching. No injuries were reported and no ASI-listed firms were named in the recall notice.

TOP
Big Squeeze II: Distributors Feel More Pressure
A tech-disrupted marketplace and intensifying client demands are clamping pressure down on distributors, challenging industry firms to adapt like never before. In this exclusive feature, Counselor gives distributors a chance to explain the tensions they're feeling and how they're dealing with those challenges. Plus, we offer up four strategies distributors and suppliers can use to work together to be collectively more successful in the cauldron of 21st century business.

TOP
In the News
Admore Inc. (asi/32050) received seven awards including "Best in Show" and "People's Choice" at the 28th annual "Detroit Club of Printing House Craftsmen, Gallery of Superb Printing" competition.
Benchworks (asi/137190) has announced that VP of Pharmaceutical Strategy Emil Andrusko, Sr. has been named one of the 2017 PM360 ELITE 100 in the program's mentor category.
Prime Line (asi/79530) has launched a fidget collection that includes a variety of PromoSpinners as well as other fidget items such as Rubik's Cubes and Tangle puzzles.
Soft Stuff Creations (asi/88122) has announced that founder and president Lorne Kotzer held an educational seminar on June 2, titled "8 Misconceptions in Toy Safety" at the company's Surrey, BC, location.
Click here for June news updates.

TOP

ASI Mags Honored
ASI magazines won four national and 10 regional awards in one of the most competitive contests in business journalism.
Find out more.

Congrats to Newly Certified Pros
ASI issued education certificates to 24 more professionals in the promotional products industry.
Find out more.
TOP

THE ASI SHOW
ALL DISTRIBUTORS ATTEND FOR FREE
At the ASI Roadshow you'll see top suppliers who are eager to showcase their new products, best sellers and discuss client projects with you inn an intimate tabletop setting. Plus, all distributors are invited to attend for FREE!
Register by clicking the city of your choice!
*Schedule subject to change.
ASI Distributor members have the extra benefit of escorting their clients onto the show floor – a great opportunity to source products together for current and future projects. Just have them bring a business card to the registration desk and they'll be given a yellow lanyard and a generic badge without any of their information on it. This will alert suppliers that they are speaking with you and your client so the appropriate business conversations can take place.
Follow ASI Show on Twitter, Instagram and Facebook for the latest ASI Roadshow updates, pictures, and event news. Be sure to use the hashtag #ASIRoadshow with all of your social media posts! Also, remember to join our LinkedIn group.