NEWS STORIES


BIC Graphic to Be Sold to H.I.G. Capital
As first reported in a Counselor Breaking News Alert, parent company BIC Group has agreed to sell BIC Graphic North America (BGNA, asi/40480) as well as its Asian sourcing division to an affiliate of private equity firm H.I.G. Capital. Financial terms of the acquisition, expected to close by June 30, were not immediately disclosed. Per the agreement, BIC Graphic's management team will continue to run the business going forward.
Read Article




Proposed Minimum Wage Hike Prompts Concern
Legislators in Illinois are pressing forward with a plan to raise the state's minimum wage to $15 per hour, an initiative that has sparked concern among some business owners in the promotional products industry and beyond. The move toward a higher minimum continues a recent trend occurring in states nationwide.
Read Article




The Joe Show: Crazy Loops & More
What's a "crazy loop"? It's one of the fun new products ASI Product Editor Joe Haley highlights in the newest edition of The Joe Show. Check out the latest episode to learn about crazy loops and other awesome items, including silicone bottles.
READ ARTICLE




Toward Greener Apparel: Sustainable Dye & Recovered Yarns
In recent years, pioneers in the apparel industry have been working to revolutionize the fabric creation process, making it more sustainable. In performing research for an upcoming Counselor feature article, we discovered two companies, DyeCoo and Hilaturas Ferre S.A., whose efforts could help create a greener – and even more profitable – apparel industry.




CPSC Recalls Children's Bathrobes
The U.S. Consumer Product Safety Commission (CPSC) has issued an official recall for children's hooded bathrobes. The apparel, imported and distributed by Kreative Kids Inc., in Pomona, CA, does not meet flammability standards for children's sleepwear, posing a burn hazard.
READ ARTICLE




| | |
| --- | --- |
| | ADVERTISEMENT |
TOP
ADVERTISEMENT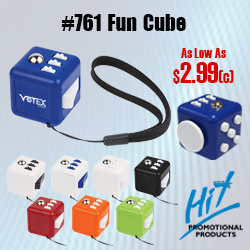 Economy Watch: U.S. Adds 138K Jobs in May
The U.S. economy added a lower-than-expected 138,000 jobs last month, according to official data from the Bureau of Labor Statistics (BLS). The jobless rate, meanwhile, fell to 4.3%, its lowest point in 16 years, although part of the reason for that figure, analysts say, is a labor force participation rate of just 62.7%.

TOP
ADVERTISEMENT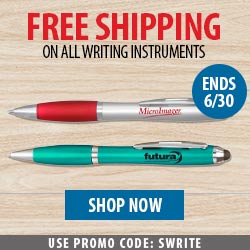 Big Squeeze II: Distributors Feeling the Pressure
A tech-disrupted marketplace and intensifying client demands are clamping pressure down on distributors, challenging industry firms to adapt like never before. In this exclusive feature, Counselor gives distributors a chance to explain the tensions they're feeling and how they're dealing with those challenges. Plus, we offer up four strategies distributors and suppliers can use to work together to be collectively more successful in the cauldron of 21st century business.

TOP
ADVERTISEMENT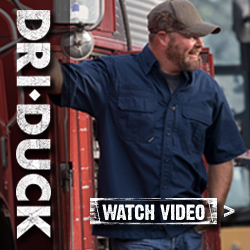 Report: Manufacturing Sector Expands But Some Signs of a Slow-Down
The latest Institute for Supply Management (ISM) manufacturing index hit 54.9 in May, versus consensus estimates of around 54.5, continuing a long stretch of expansion in the key sector. The measure showed manufacturing activity increased for the 96th straight month overall. Any reading above 50 demonstrates likely growth.

TOP
Teenager Explains the Fidget Spinner Craze
Adults don't get them. Schools are banning them. Promo product companies are selling them like hotcakes. So what's the hook of fidget spinners? An 18-year-old explains.

TOP
In the News
Pro Towels (asi/79750) is moving its western U.S. location to a new facility in Las Vegas, NV. The larger, modern facility gives Pro Towels expanded production area and room to grow. Pro Towels will have full production up and running in Las Vegas by June 30th. During this time, the supplier will still be open and in production as normal.
Staples Promotional Products Europe is changing its name to Marke Creative Merchandise. All operations of the company remain the same – including structure, bank details and customer and supplier relationships.
Click here for June news updates.

TOP

ASI Mags Honored
ASI magazines won four national and 10 regional awards in one of the most competitive contests in business journalism.
Find out more.

Congrats to Newly Certified Pros
ASI issued education certificates to 24 more professionals in the promotional products industry.
Find out more.
TOP

THE ASI SHOW
OFFER ENDS IN 1 WEEK: ASI SHOW CHICAGO FREE REGISTRATION
Register by next Tuesday, June 13 and attend ASI Show® Chicago, July 11-13 at McCormick Place in the North Bldg. for FREE (a $199 savings).
Connect with leading suppliers – 84 are NEW to Chicago and 162 were NOT at PPAI – and see their new products and discuss fresh ideas to kick start Q4
Take advantage of ALL NEW education – including NEW courses, tracks and speakers for 2017
Be inspired at the high-profile keynote with entrepreneur and co-host of ABC's Shark Tank, Daymond John
Network at a number of exciting events, like the ASI Show Bash (formerly known as the Gala Celebration) at NEW venue, I|O Godfrey (ticket required)
Explore NEW areas on the show floor, like the Collaboration Room and Refresh & Recharge Zone
For more information, or if you need help registering, give us a call at (800) 546-3300 or visit www.asishow.com.
Follow ASI Show on Twitter and Instagram, like us on Facebook, and join our LinkedIn group.