NEWS STORIES


Staples, Inc. Sales Down in the First Quarter
Staples, Inc., parent company of Top 40 distributor Staples Promotional Products (asi/120601), generated sales of $4.1 billion during the first quarter of 2017 – a 5% decline compared to the same quarter the prior year. Nonetheless, the Framingham, MA-based company says that performance in the promotional products division was a highlight.
Read Article




Brand Addition Acquired By Private Equity Firm
One of Europe's leading promotional products distributors has a new owner. U.K.-based Brand Addition, parent company of the St. Louis-headquartered distributorship of the same name, has been acquired by Elysian Capital from H.I.G. Capital. Sources put the deal between just less than 50 million British pounds (about $64.5 million) and about 60 million pounds (about $77.4 million).




SPONSORED CONTENT
Generational Marketing: The Ultimate Guide to Marketing to Millennials
A new generation is in the workforce. With an estimated $1.3 trillion in buying power, connecting and building relationships with millennial decision-makers is critical for the livelihood of your business. Would you like to learn about their preferred methods of communication, as well as how to best engage and attract millennial buyers? Join us for a webinar on May 24, 2017 at 11 a.m. EDT.
READ ARTICLE




Axis Partners With Blank2Branded
Top 40 distributor Axis Promotions (asi/128263) has made a strategic investment in New Jersey-based Blank2Branded (asi/141113), a nationally certified, WBENC woman-owned boutique distributorship. The partnership aims to expand both businesses, allowing the distributors to better serve clients. The dollar figure of the investment was kept private.
READ ARTICLE




SPONSORED CONTENT
Match Your Client With Their Sole-Mate
First impressions matter. Just like dating, brands should put their best foot forward when connecting with clients. Show your clients you're on your toes with four matchmaking tips to ensure you sell the right sock style every time.
READ ARTICLE




The Joe Show: Soothing New Product Ideas
Wood stickers, bath salts and magnets that can be colored are a few of the top-notch products that ASI's Joe Haley spotlights in the latest edition of The Joe Show. Check out the video to learn more about these and other great products.
WATCH THE JOE SHOW




| | |
| --- | --- |
| | ADVERTISEMENT |
TOP
ADVERTISEMENT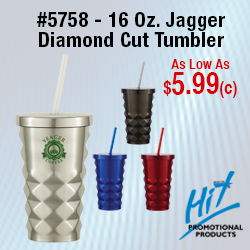 Private Equity Firm Acquires Showdown Displays
Minnesota-based Showdown Displays (asi/87188) announced Tuesday that it has been acquired by private equity firm Pfingsten Partners, L.L.C., as part of a recapitalization event. Financial terms of the agreement were not disclosed, but Showdown stressed that operationally nothing will change and business will continue as usual at the company.

TOP
ADVERTISEMENT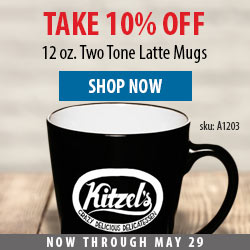 S&S Activewear Opens New Texas Distribution Center
Top 40 supplier S&S Activewear (asi/84358) is expanding its national footprint with a new state-of-the-art facility in Fort Worth, TX. Once the 493,000-square-foot distribution center opens, the apparel supplier will operate more than 2.2 million total square feet across the country.

TOP
2017 Hot List Unveiling
Get to know the ad specialty industry's hottest innovators, go-getters and pioneers. Each day this week, Counselor will be unveiling five rising stars from our 2017 Hot List. Check out the list to learn about this brave, bold group that's trailblazing a unique path to success.

TOP
River's End Exits Leather Apparel Business, Continues Exploring Possible Sale
Top 40 supplier River's End Trading Company (asi/82588) is moving away from the leather apparel business. The Madison, WI-based supplier had offered leather items from Burk's Bay by Nucom (asi/74600), but will no longer be representing the line. Meanwhile, River's End remains engaged in a strategic review that could lead to a sale.

TOP
Vote Now for Counselor Product Design Awards
The results are in: Counselor magazine has selected the finalists for its annual Product Design Awards. Here's where you come in. Please click here to vote for the products that YOU think are the best designed, considering both aesthetic appeal and functionality. You can select up to three products in each of the 13 featured categories. It only takes a few minutes, and your input is very important to us!
The winners will appear in a future issue of Counselor. Vote now!

TOP
GDP Growth Weaker in First Quarter
Gross domestic product in the U.S. increased at its slowest rate in three years during the first quarter of 2017, but surging business investment in equipment, strong employment numbers, and rising wages suggest a rebound is in the cards.

TOP
In the News
Logomark (asi/67866) has announced its 12 Weeks of Summer Campaign, which runs from May 1 to July 7. With new product releases offered weekly, the summer campaign will also launch the company's annual 12 Weeks of Summer Photo Contest, with chances to win fabulous prizes, which include a brand-new Pelican cooler or a vacation to California.
Click here for May news updates.

TOP
People on the Move
Chocolate Inn/Taylor & Grant (asi/44900) has promoted Chris O'Connor to the role of vice president of national accounts.
HubPen (asi/61966) welcomes Darlenis Alonzo to the business development team.
Sweda (asi/90305) welcomes Brigid Hines as director of merchandising. ​
Click here to see more industry personnel announcements for May.

TOP

ASI Named Best Place to Work
ASI was honored as a best employer for working parents in an employee-drive contest, thanks to its benefits program.
Find out more.

ASI Issues 1,720 Education Certifications
Twenty-eight more industry pros were recently certified through the ASI Education Certification Program, bringing the total to 1,720.
Find out more.
TOP

THE ASI SHOW
THE TIME IS NOW! REGISTER FOR ASI SHOW CHICAGO
There's no time like the present. Register now for ASI Show® Chicago, July 11-13, in the North Building of McCormick Place so you don't miss out on savings like:
Travel: The experts say it's best to book your flight 40-50 days in advance for the best rate – so the timing is right! After you register today, set a reminder for May 23 and start looking for the best deals to fly! Not flying? Check out the other travel discounts offered to our attendees.
Hotel: Reserve your room through our official housing vendor, Wyndham Jade, at one of the host hotels to secure your discounted rates – rooms are filling up fast and discounted pricing for our room blocks end on June 15. Plus, don't forget to check out the hotel reimbursement for July 12 – a member-only benefit and up to $258 in savings!
ASI Show Bash (formerly known as the Gala Celebration): Reserve your ticket to join us at the I│O Godfrey for just $55.
Even better, ASI members attend education and exhibits for FREE – a $199 value! Register now for ASI Show Chicago using promo code promogram. For more information, give us a call at (800) 546-3300 or visit www.asishow.com.
Follow ASI Show on Twitter and Instagram, like us on Facebook, and join our LinkedIn group.